It is the start of a new decade and at Bet India, we want you to do it right. Turning into a sports betting pro is not an impossible task but it does require quite a bit of effort, planning, and a great deal of mental discipline. Whether you are new to this exciting world or have already been dabbing your feet into it for quite some time now, these evergreen resolutions are something that you should always follow in your journey. After all, sports betting, in many ways, is like an art form – the more you practice, the better you will become at it.
With that in mind, here are our 7, must-follow advice for all punters out there. Bookmark this page, print it, stick it on your wall – do what you need to do to follow these tips carefully and rest assured, you will be primed for success in the long run. So, let's get started!
1. Always Work with a Budget
One of the most fundamental things to do as a punter is to set a budget and stick to it, no matter what. It can be either weekly, bi-weekly, or monthly – you can set it up in any way you see fit. Considering that at the end of the day, you are still betting on an event that may or may not happen, you may lose your money. Therefore, whatever budget you set aside, it should not impact your financial conditions or your life, should you stand to lose your bets. Think of it as money for beer or movies or one of those fancy dinners – except, there is a possibility of getting returns here.
You should give your sports betting budget some serious thoughts and thoroughly evaluate how much you are ready to risk. You can start with a modest sum of money and with time, as you gain more experience and become better at the game, you may increase the budget. While you are at it, you should think about how much money you are willing to wager on every match, that is, the stake per game.
These two notions will set the foundation for your money management and the sooner you get in the groove of it, the better it will be.
2. Bet on What You Know
The second rule of sports betting, in our humble opinion, is to always bet on what you know. Each and every leading bookmaker will cover almost every sport imaginable – even the ones that you wouldn't have thought of. Instead of caving into the temptation, the goal here should be to stick to your guns, your instincts and your knowledge. Narrow your focus, folks.
If there is a sport you follow religiously, then it would make a great deal of sense to wager on it – you already have all the information you need to make smart, informed bets. You can bet on your favourite teams, tournaments, or even players depending on your preferences.
The same also holds good for betting only on those sports which you understand thoroughly. For example, an American punter may not understand cricket as well as an Indian and hence, for him to bet on the sport, let alone pick the winning team, will be a challenging task. The same goes for an Indian trying to bet on American football with no prior knowledge.
One of the reasons why this is strongly recommended, especially for beginners, is that it helps in creating confidence. When you wager on a match that you know from the inside out, you will be more sure of your bets. Nerves will not be dictating your decisions – sound logic and information will. Remember guys – mental discipline and strength is very much needed here!
3. Make Smart, Informed Bets
The third principle of sports betting is to make bets which are always driven by pure research and logic rather than emotions. Whether it's tennis, football, cricket – before placing a wager, check out the teams, their recent form, head to head meetings, and every little detail possible to arrive at your conclusion. You can also check out our list of betting guides for the respective sports right here to get a deeper dive.
During your research, it is advisable to refer to multiple sites – there are portals like ours which do the heavy legwork for you and bring you the betting tips and predictions for the matches. Then, there are other platforms which provide a comprehensive, statistical breakdown of the form of the two teams/players. The more information you use to make your bet, the better will be your chances of making it a winning one.
4. Understand the Odds and Markets
This one is very important – contrary to popular belief, you can bet on a particular match in many ways. For example, consider the game between Chelsea and Arsenal. Instead of betting on a particular team to win or draw, you can bet on the following possibilities:
Both teams to score
The number of goals to be scored – Over/Under
Anytime goalscorer
Handicap bets
And so much more..
The same is the case for other sports like tennis and cricket too. It's not just about picking the winner – it's about betting on how the game will go – how it will proceed. In many cases, the bets which fall in the latter category have better chances of panning out successfully.
This is why it is important to understand the different markets carefully. Some of them may be quite confusing at first but the more you read about it, the better you will understand. Luckily, all the leading sportsbooks have comprehensive sections where they explain each bets in detail. And if you are still unsure about something, you can always reach out to the customer support and seek clarification from them.
Similarly, knowing the odds is equally crucial. As a rule of thumb, the greater the odds, the less likely is for the event to occur (hence, the bookmaker offering you more price on that). In the same way, if the odds are low, then it implies that the outcome is a favourable one and can be considered to be a safe bet.
5. Gamble Responsibly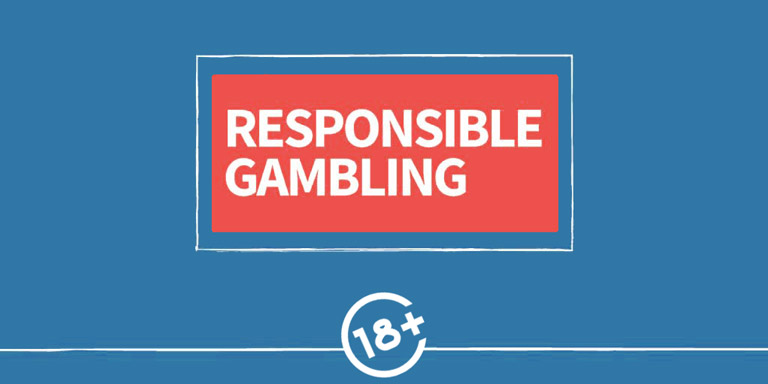 The importance of this cannot be emphasized enough. It is crucial that you always gamble responsibly and stick to the game plan you have. Remember that there will be days when you will lose – accept it and move on, rather than going about chasing your losses back. Similarly, never gamble under the influence – your judgements will be clouded and it will be difficult for you to make a smart bet.
Another ethos of responsible gambling is to keep your emotions aside. As we have said time and again, each and every bet you make must be driven by sound logic and concrete information. Granted that gambling responsibly  is something that will take time in developing, it is imperative that you get started on it right from the beginning and make it a habit.
If you are interested in exploring this concept in detail, you can check out our dedicated section for responsible gambling where we point out the major pitfalls, how to avoid them, and what you need to do to ensure a fun, safe sports betting experience.
6. Always Track Your Bets
If you want to become a sports betting God, this is where you start – get in the habit of recording your bets. We are talking about tracking your betting performance history for every sport that you wager on. This includes the matches, the type of bet you made, the odds, and of course, the outcome of the bet. Once you start gathering enough data, which may take weeks or days depending on your betting frequency, you will get a snapshot of your betting journey. You'd be able to see clearly what strategies work for you and what doesn't. Based on this data, you can revise, tweak, or formulate a new plan altogether for better success in sports betting.
In the same way, you should also track your bankroll. Knowing how much money you have to bet with is of paramount importance. Plus, it's just good habit to track your expenses.
7. Bet with a Reputed Sportsbook
Last, but not least, always wager your bets with a reputed and trusted bookmaker. As a punter, you will have a plethora of choices – go for the ones which are known for their customer support and experience, selection of sports, competitive odds, and commitment to responsible gambling. It is also a good idea to research different payment options, bonuses and offers to evaluate your options thoroughly. If you are the kind of person who is intrigued by the idea of having multiple sportsbook accounts, then going with the ones who are well-known is the right call to make.
To assist you, we have compiled a list of leading sportsbooks which tick all the boxes above and are aces in our books. You can also research around the internet for the same but the chances are, our list of operators will turn up there too.
Final Thoughts
Sports betting is not just about picking a match winner and putting your bets on them, especially if you are serious about it and are in it for the long run. Making money from sports betting requires time, patience, and effort. It needs a disciplined approach where every move is logic-driven, rather than by emotions. Start with learning the lingo and make your way up from there. Our 7 tenets of sports betting should help you get started on the right path. As you move forward, you will find yourself becoming a better bettor with a good hit rate and a responsible approach to sports betting. Good luck!