One of the golden rules to long-term successful online betting is to have more than one betting account.
It's something we go on about every single time we recommend a bet on this site.
But what are the reasons for why it's so important and what exactly are the key benefits of doing so?

PERFECT for Casual Players!
Easy to sign up and play
Fast Paytm Withdrawals
Exciting Bollywood theme

The BEST Betting Site in India!
Cricket & kabaddi betting
Fast Paytm Withdrawals
Local Indian Brand
The BEST ODDS in India!
Amazing odds on cricket
5 hour Paytm withdrawals
Focused on Indian players
Always get the best odds
Take our IPL betting tips. We're covering every IPL game of the 2020 season and on average, we recommend two or three bets per game, based on our knowledge and research.
It's part of an odds-compilers' job description to make their own minds up about any given betting market rather than just replicating what just about every other betting site is doing.
Small differences in price all add up
So for example, if Chennai are playing Delhi, Bet365 may decide that they make Chennai 1.8 and Delhi 2.1 while Betway may decide to go 1.9 on Chennai and 2.0 on Delhi.
Once you've decided on your bet, or are following one of our tips, your next task is to make sure that you strike the bet with the site offering the highest odds on it. It's likely to make a smallish difference if you're playing the match winner market, but it can certainly make a big difference on other markets.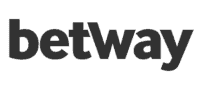 The SAFEST Betting Site in the World!
Focused on cricket for the Indian market
Fast withdrawals with rupees
Live streaming of matches
Big differences in price really add up
Take the man of the match market. Ahead of Delhi v Kolkata on October 4, Kolkata skipper Dinesh Karthik was available at 13.0 with Unibet to be man-of-the-match.
But look, you could get odds of 19.0 with Betway on the same outcome.
Had you bet say 1000 Rupees on Karthik and he went on to win it, you would have made an extra 6,000 Rupees just by shopping around and getting the best possible price on him.

More markets
When looking at a tournament like the IPL, every betting site will have the match-winner, top batsman and bowler for each team, man-of-the-match and a few other favourites.
But maybe you enjoy looking for bets on a particular player to score a 50, rather than being their team's top batsman.
This is not the sort of bet that every betting site will have so if you enjoy playing this market, having multiple accounts will ensure that at least one of them has the market you're after.
More sports
The above is an example of a particular betting market within a competition within a sport but it's worth pointing out that not all betting sites cover all sports.
Yes, they'll all have football, cricket and tennis but the more obscure the sport, the less likely it is that every betting company will offer it. If it's betting on table tennis, yachting, curling or surfing that you're after, maybe only one or two sites will offer it, so it's a good thing that you have an account with one of them.
What's more, 10CRIC is the only one betting site that has kabaddi too. If you're looking for that in particular, you can only find it there.

The BEST Betting Site in India!
Cricket & kabaddi betting
Fast Paytm Withdrawals
Local Indian Brand
More choice
There's more to a betting site than just good odds and a good choice of betting markets.
For example, some betting sites may have a better live betting product than others, while some may offer live streaming of top events, while others don't have live streaming at all.
Some sites may also have a very good Casino offering if you're in that way inclined, while others may have a very limited Casino or no Casino at all.  The more accounts you have, the more choice you have as regards all things.
Always good to have a Plan B
As the old saying goes 'the best-laid plans of mice and men can go awry'. Or in the case of a betting site, they may just crash at the worst possible time.
Don't miss out on tasty pre-match odds
Maybe you've identified a particular batsman who loves playing at a particular ground against a particular opposition as a great-value bet to top score in a game that's just about to start.
Don't let site crashes affect your live betting
Or maybe at the change of an innings in an ODI, you've (rightly) picked up on the fact that yes, 320 may be a big total to chase but with the ball coming on nicely onto the bat under lights and with the dew factor hindering the side bowling last, that 320 is a very chaseable score and that at 2.3 India have a great chance of getting home.
The last thing you'd want in those circumstances is for the betting site where you're about to place that bet at, to crash, due to some technical difficulty.
So it always pays to have a Plan B. Don't wait for the above to happen and then panic into opening an account as fast as you can but rather, have a few accounts open already.
If there's a technical issue with your preferred betting site, just place that bet with someone else.
More bonuses
Bonuses aren't the be-all-and-end-all of sports betting. In fact, they're just one of many factors we consider in our reviews when deciding on whether we rate a particular betting site.
Some customers aren't particularly fussed about them because they always carry wagering requirements, meaning that any wins generated from them aren't always so easy to actually withdraw.
But for those who do value bonuses, it follows that having accounts with several betting companies means far more bonuses, both as welcome offers, and as ongoing bonuses to existing customers.
No time like the present!
So there you go. Lots of good reasons to have multiple betting accounts for those Indian customers who take sports betting seriously.
Take your time in choosing which two or three you want to sign up at, read our reviews carefully and then go about signing up, picking up welcome bonuses along the way, so that you're always prepared to take on the bookies and come out on top!