India vs West Indies T20 2019 Betting Tips & Predictions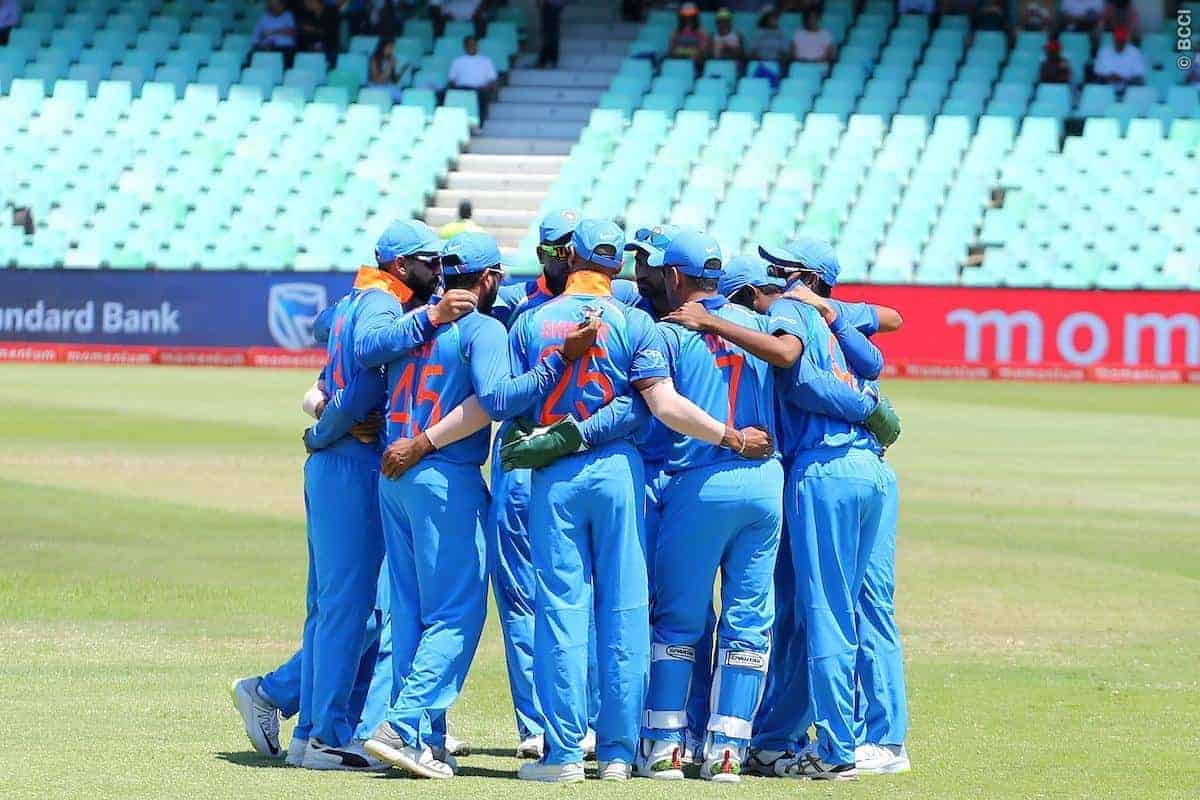 In Hyderabad, on 6 December, India hosted West Indies in a series beginning with 3 T20 matches. India successfully beat West Indies in the first T20 match who is currently ranked number 10 in the ICC T20 rankings. With this, West Indies will be looking to even the score in the upcoming T20 match on 8 December which will start at 7 p.m. IST.
In this article, we at Bet India will cover various betting tips for the match along with predictions, odds, as well as, the statistics revolving around the match. You can also have a look at our cricket betting predictions to get a broader insight into the game and to bet smart.
Deposit ₹10,000 – get ₹10,000 EXTRA
Dozens of cricket & kabaddi markets
Accepts Paytm & G-Pay
Betting App available
100% Welcome Bonus up to ₹2,500
Focused on cricket for the Indian market
Fast withdrawals with rupees
Live streaming of matches
Match Facts
Head to head, India has won the last 7 T20 matches against West Indies. The latter won its last T20 match against India in 2017 when they hosted India in Kingston.
India in the previous occasions has beaten West Indies either by a margin of 4 wickets and more or 20 runs and more.
West Indies have just won a series of matches which includes Tests, ODIs, and T20s against Afghanistan and have lost most of their previous games against India and other teams earlier in the year.
India has close to a spotless record playing at home. It has been very evident, the importance of playing at home and the Indian cricket team has always performed.
India vs West Indies Betting Tips
Given the Indian cricket team's current form, it is safe to say that they are the favourites in the series of matches against the West Indies. However, taking the previous match into consideration, where India won by 6 wickets taking more than required support from Virat Kohli's 94-run knock, West Indies may have the capacity to get back.
India's statistics in the previous matches played have won most of the games along with a few 'away' losses and they would be looking to get back on the top spot in the ICC T20 rankings which is currently held by arch-rivals, Pakistan. There is a wide range of betting sites where you can check the statistics and odds in order to make informed bets and increase your chances of winning.
Here are our top predictions:
| | | |
| --- | --- | --- |
| Bet | Odds | Site |
| West Indies to win | 1.45 | Bet365 |
| Century to be scored in the match | 2.07 | 888Sport |
| India to win | 1.87 | 10CRIC |
Indian Cricket Team T20 Form: L-W-W-W-W-W
The Indian cricket team is in their top form after a 5-game win streak in T20 matches played against Bangladesh, South Africa, and the West Indies. The team will be heading into Sunday's game with a plan which includes good overall performance and not hinging on the powerplay of one or two players.
India's bowling form has taken a slight hit in the previous matches wherein most matches, Indian bowlers have managed to take an average of only 5 wickets when compared to the batsmen holding ground and getting the wins.
There have been many changes in the bowling lineup as well compared to the previous matches played where players like Washington Sundar, Deepak Chahar, and Shivam Dube have come into the playing field replacing other bowlers like Ishant Sharma, Mohammed Shami and Ravichandran Ashwin.
For the second T20 to be played this Sunday, we can expect a team effort from the Indian cricket team, especially from their bowlers such as Bhuvneshwar Kumar and Shivam Dube, and all-rounders such as Rohit Sharma. India, of course, will be the favourites to win. However, how they perform in the next two T20s will determine their form and game for the ODIs and the Test matches to come.
Key Playmakers
One cannot think about the key playmakers in the Indian cricket team without captain Virat Kohli. The batsman has been always there for the team to shoulder his team to victory whenever the stakes are high and the ball isn't in their court.
K. L. Rahul is another batsman who has been following through for the team with exceptional batting in the previous game with a strike rate of 155.
Coming to the bowlers, Yuzvendra Chahal has been a star of the spin in the recent matches played against three different teams. However, due to a recent change in the bowling lineup, what comes next is yet to be seen.
West Indies Cricket Team T20 Form: L-L-W-L-L-W
The West Indian cricket team has been having a rocky road in their recent matches against Bangladesh, Afghanistan, and India. The last win they had in a T20 was against Afghanistan where West Indies won the match by 30 runs.
However, given their team's performance and chemistry, the batting and bowling of the team have taken a hit. However, we could see better performance and a possible win from the West Indian team provided they up their game and everyone contributes to the victory. With Chris Gayle's absence and no wickets from the 3 of the 6 bowlers in the team, Keiron Pollard's captaincy may bring up questions on the upcoming ODI and Test matches against India.
For the upcoming T20 match to be played on Sunday in Kerala's Greenfield Stadium, the chances of West Indies winning the game are slim especially with India having a home ground advantage. The last time West Indies beat India in a T20 game was in Kingston, home ground of the West Indies.
Key Players
Among the batsmen, the captain of the West Indian team, Keiron Pollard has, many a time-proven his mettle, however, it has been absent in the previous few matches the team has played due to lack of team chemistry and changes to the team line-up.
Among the other team members, we could expect a better inning from Lendl Simmons. Evin Lewis stepped up for his team and contributed majorly to the mammoth total of 207 with 40 runs in just 17 balls with a strike rate of 235. Along with him, in the lower batting order, Jason Holder smashed 24 runs in just 9 balls (not out) with a strike rate of 266.
Where to Bet on India vs West Indies
This match can go either way, where India scraping through to a victory with just 8 balls left in the previous match, it is anybody's game. However, with the team history and performance statistics, the favourite is the Indian cricket team along with the added advantage of playing at home.
| | | |
| --- | --- | --- |
| Bet | Odds | Site |
| Keiron Pollard as Man of the Match | 13.00 | Bet365 |
| Virat Kohli as the top run-scorer | 3.00 | 888sport |
| Rohit Sharma scoring under 29.5 runs | 1.87 | Unibet |