Leicester City vs Chelsea Betting Tips EPL 2020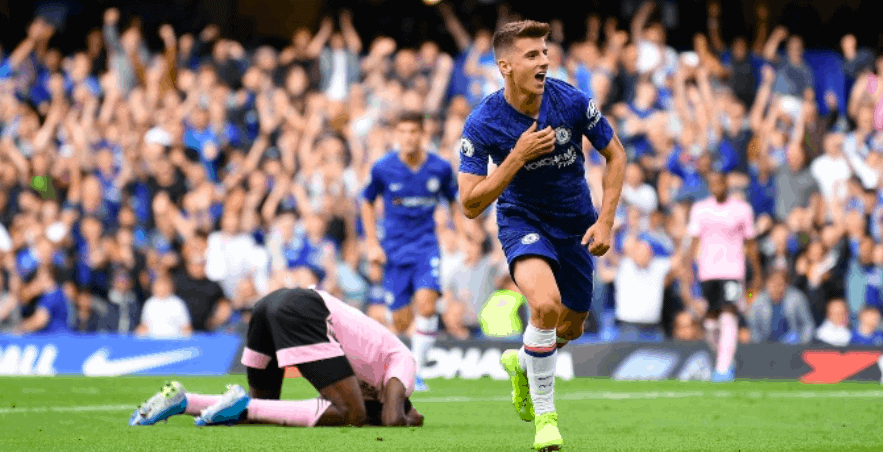 With the English Premier League coming back from break, the upcoming weekend matches are the ones to look out for! As we head into the second month of the decade, Leicester City will be hosting Chelsea on 1st February 2020. The match will be held at the King Power Stadium and kickoff will be at 6:00 p.m. IST.
Leicester City vs Chelsea Betting Tips & Odds
Chelsea is at fourth place and trailing behind their rivals in this match, Leicester City by 8 points. This match, however, will not make any major difference for the away team in the league. But, for Leicester City, this fixture will be of utmost importance as with a win, they can equalise with Manchester City in points.  Since this is an important fixture and immediately after the break, we at Bet India wish to provide you with the best football betting tips and good odds!
At the moment, Leicester City is favoured to win this patch according to the odds display by various betting operators. However, only time will tell on which team will be taking home the win. Here are the odds which are being offered by our top operators:
| | | |
| --- | --- | --- |
| Bet | Odds | Site |
| Chelsea to Win | 2.65 | 888sport |
| Total goals to be over 5.5 | 9.25 | 10CRIC |
| Jamie Vardy to score first | 4.33 | Bet365 |
Match Facts
Leicester City has a good record at their home ground. Out of the 10 matches they have played, they have won 6, lost only 2 and with 2 draws.
Chelsea, on the other hand, have a decent away record. In the last 10 matches, they have managed to secure 5 wins with 3 losses and 2 draws.
Coming to the number of goals scored in the last 6 matches, Leicester City has scored 9 goals at home. Whereas, for Chelsea, they have scored 8 goals in the last 6 matches away.
In the Premier League season so far, Leicester City is way ahead in the total number of goals scored. They have a total of 52 goals to Chelsea's 41 in 24 matches.
Head-to-head, Chelsea has defeated Leicester City in the 2017-2018 season. However, Leicester City has not beaten Chelsea in over 4 years in the EPL.
Leicester City vs Chelsea Predictions
Looking at the points table, there are only a few teams who have a chance to make it to the top 3. In this match, only one team has a chance to make it, Leicester City. However, even if they win this match, they will not move past Manchester City to take 2nd place.
Hence, Leicester City will be playing hard and fast, attacking the goal to score as many goals as possible against Chelsea. With Chelsea being a strong side and a competitor, the defence of the team will have a major role to play in the upcoming fixtures.
Leicester City League Form: W-L-L-W-W
Even though they are a top-tier team, Leicester City's performance has not been the best in their previous games. With only three games converted into wins from their previous 5, their form does not look to good currently. However, they are a team which seem to keep surprising with their team chemistry and playmaking skills.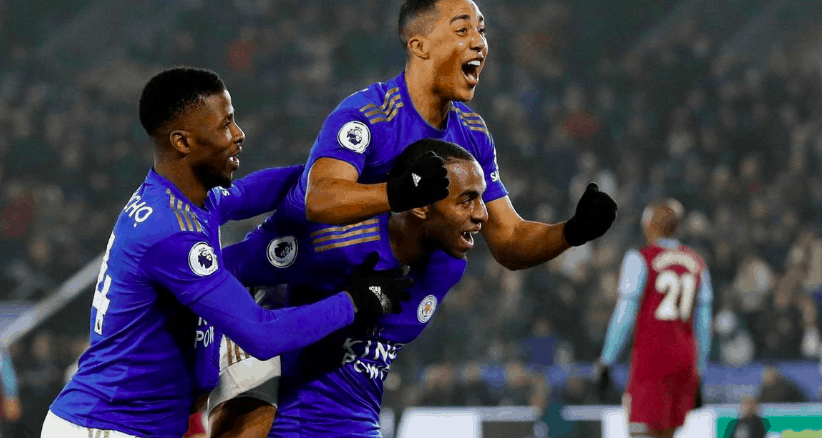 Leicester City most recently recorded a 4-1 victory over West Ham, which is their first victory after two continuous losses. One of their first two victories before the loss was against West Ham again.
However, their victory over Newcastle United had given the team the push they needed to compete for the top three. That all went to vain due to their two consecutive losses against Southampton and Burnley F.C. Leicester City have recently become a top-class team who are able to compete for a top 3 spot in the league. It has been evident that Chelsea has been a stronger team in the past seasons.
With 48 points, Leicester City is placed third in the Premier League. If they win this fixture against Chelsea, it will keep them in a stronghold in the further weeks to come. They will be equalised in points with second-place rivals Manchester City. It will also give them a much-needed head-start for their next match against the Wolverhampton Wolves.
Key Players
Jamie Vardy has been outstanding for Leicester City and his performance has been a key factor for their overall performances. Apart from Vardy who plays forward, James Maddison has been consistently performing at midfield.
Ayoze Perez who plays forward has been a key player in the squad along with Johnny Evans at defence. Ben Chilwell has been giving forwards a run for their money performing well at the defence as well. These players along with their goalkeeper Kasper Schmeichel will have key roles to play in their upcoming fixture.
Chelsea League Form: D-L-W-D-W
Chelsea's form has been inconsistent in their last five games which they have played. With only two matches converted into wins, the team has been struggling to keep themselves afloat in the league. Chelsea has been able to carry themselves forward to be in the top 4 in the Premier League at the moment. This has happened on the shoulders of well-planned attacks and along with a stellar performance at midfield.
Frank Lampard has been experimenting with the younger players in the team by offering them key roles in matches. Even though that had not fared well for the veteran, the team seems to be stable despite the results. Chelsea has always been a rival for most of the top league clubs in the league and they understand the game.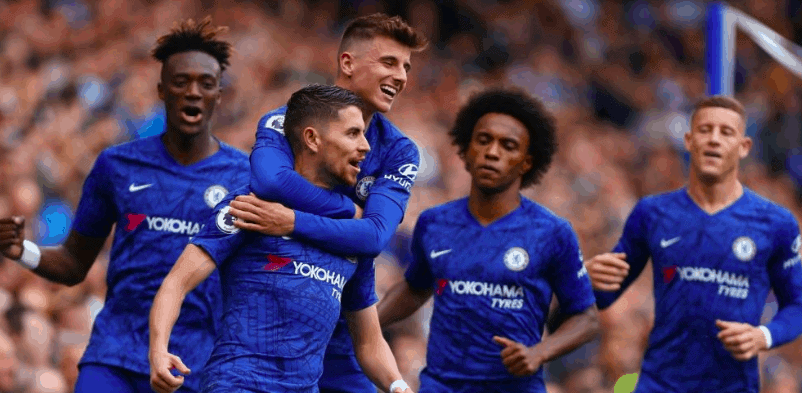 For Chelsea, the match will not help them when it comes to a change in position from their current 4th place. However, winning the match against Leicester City, it will give them a boost and keep them in the race to finish in the top 3 in the league.
The goal difference and the points' difference between them and Leicester City have been a top priority of the club given that more than half the season is done.
Key Players
Fabled Arsenal forward, Oliver Giroud has been in Chelsea since the past 2 years now. The French striker has been playing a key role in the club's performance for this season. He has been consistently performing for the club and will play a pivotal role in this upcoming fixture.
Apart from Giroud, Tammy Abraham at forward has been exceptional in the field along with Christian Pulisic at midfield. The midfield for Chelsea has been doing very well for the club and more so with veteran N'Golo Kante to back them up. Kurt Zouma, Marcus Alonso and Emerson Palmieri have been holding down the fort at defence.
However, the team has yet to find its rhythm, given the performance in their last few games. Against Leicester City, they will need to be top form along with goalkeeper, Kepa Arrizabalaga.
Where to Bet on Leicester City vs Chelsea
The odds are in favour of Leicester City, however, Chelsea will not be going down without a fight in this fixture. Despite the shaky performance of the team, they will be expected to play in top form on Saturday. With Manchester United gradually crawling up the ladder nearing Chelsea, the team will be looking to extend their lead, if not match up to Leicester City.
This match will be a fight to the finish and will be aired live by many sportsbooks as well. The betting markets are live and running. So what are you waiting for? Log in and get those bets rolling!
| | | |
| --- | --- | --- |
| Bet | Odds | Site |
| Chelsea to Win | 2.65 | 888sport |
| Total goals to be over 5.5 | 9.25 | 10cric |
| Jamie Vardy to score first | 4.33 | Bet365 |