Paris Saint-Germain have spent the better part of the last few years completely dominating the Ligue 1 and the domestic cup tournaments. But if there is one piece of silverware that has eluded them, it is the Champions League trophy.
Over the years, they have made some big signings to help them win the title but to little avail. The Parisians came close to it in the 2019-20 season when they reached the final, only to lose to Bayern Munich. Last season, they fell to Manchester City in the semifinal.
Now, with Lionel Messi on their side – along with a few other European stars – they have finally got a solid team (at least on paper) that can win every trophy they compete for. Even the world of football betting is likely to peg PSG as favourites in any match they play.

The BEST Betting Site in India!
Cricket & kabaddi betting
Fast Paytm Withdrawals
Local Indian Brand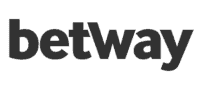 The SAFEST Betting Site in the World!
Focused on cricket for the Indian market
Fast withdrawals with rupees
Live streaming of matches
The BEST ODDS in India!
Amazing odds on cricket
5 hour Paytm withdrawals
Focused on Indian players
Lionel Messi and Sergio Ramos Together
PSG's summer signings this season is undoubtedly the envy of all European teams.
The team will feature Barcelona and Real Madrid veterans Lionel Messi and Sergio Ramos play on the same side – something which no one could have anticipated.
Having been on the opposite sides for so many years – with many fierce clashes in the El-Clasico, the duo will now grace the PSG team. Ramos will show the way for defence while Messi, along with Neymar and Kylian Mbappe, will lead the attack.
The experience of these two formidable footballers stretches across more than 900 club appearances, 8 Champions League titles, and 15 La Liga trophies.
There's also the fact that Messi will find himself surrounded by familiar faces. Along with Leonardo Parades and Angel di Maria, Messi led Argentina to a successful Copa America campaign earlier in the season.
And then there's his long-lasting bond with Neymar. When the Brazilian played for Barcelona, the duo (with Luis Suarez) formed the 'MSN' that dominated Spanish football that season. Messi has made it well-known in the past to play with Neymar, including triggering his potential return to Barcelona a few years back.
Now that he is in familiar territory again, he has the right elements needed to reach his peak once again and conquer new heights.
Wijnaldum, Donnarumma also Brought On
PSG have left no stone unturned in adding reinforcements to all departments.
The addition of Georginio Wijnaldum from Liverpool is a huge boost to the team's midfield. The 30-year-old has spent the last five years for the Reds where he won the Premier League title – a first for Liverpool in over two decades – in addition to the Champions League and UEFA Super Cup.
As for Gianluigi Donnarumma, the 22-year-old is well on his way to cement himself as one of the most promising goalkeepers of our time. Having spent the last several seasons for AC Milan where he gained the much-needed experience, he is now ready to conquer the rest of Europe.
Donnarumma was also instrumental in Italy's European Championship 2020 title run. For his efforts and numerous clean sheets, the youngster was awarded the Player of the Tournament award. Needless to say, he will ease the pressure off Keylor Navas and give PSG more defensive bandwidth to work with.
Let's not Forget Neymar & Mbappe
An attacking line comprising Neymar, Kylian Mbappe, and Messi is just too crazy to imagine. In Argentinean's own words, it is "madness."
And yet, this is what we will see this season. The famed 'MNM.'
Mbappe and Neymar have been responsible for bringing in the majority of the goals for PSG. Neymar, in his 70 appearances for the French side has scored 56 goals while Mbappe is at 91 goals in 108 matches.
Add Messi to this equation and well, I'll leave the rest to your imagination.
With all these new signings, let's take a look at PSG's probable playing XI for the season!
Goalkeeper: Gianluigi Donnarumma
Defenders: Achraf Hakimi, Sergio Ramos, Marquinhos, Layvin Kurzawa
Midfielders: Georginio Wijnaldum, Leandro Paredes; Angel Di María
Forwards: Neymar, Kylian Mbappe, Lionel Messi
And even if any of these players are unavailable due to some reason, there is plenty of talent in PSG's ranks to step up and get the job done.