UFC Fight Night: Brunson v Shahbazyan Betting Tips & Odds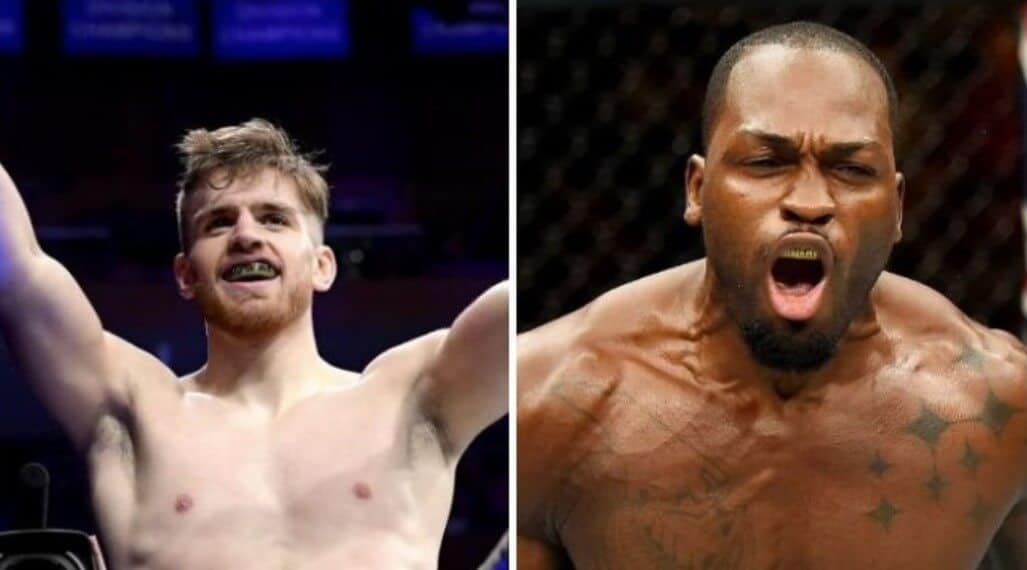 Derek Brunson and Edmen Shahbazyan will go head-to-head on Sunday morning just around breakfast time in India.
They will be the headline act of  UFC Fight Night 173 but that certainly wasn't the original plan.
Let's explain.
They were always meant to face off in Las Vegas this weekend as the four-show expedition to Abu Dhabi's Fight Island comes to an end.
It's just that they weren't meant to be the headline act.
That was supposed to be Irene Aldana v Holly Holm but once Holm tested positive for COVID-19, Dana White and his team needed to make alternative plans.
The obvious solution was to promote this bout to headline act status.
No complaints from us but how do these two middleweights stack up against each other, and where's the smart money going in terms of betting?
Best betting sites for Brunson vs Shahbazyan
Deposit ₹10,000 – get ₹10,000 EXTRA
Dozens of cricket & kabaddi markets
Accepts Paytm & G-Pay
Betting App available
100% Welcome Bonus up to ₹2,500
Focused on cricket for the Indian market
Fast withdrawals with rupees
Live streaming of matches
Brunson vs Shahbazyan betting tips and predictions
Below is our recommended tip for that fight and also the best place to strike that bet.
Remember that placing good bets is important but placing them at the highest odds is just as important.
That's why having multiple accounts so as to secure the best odds is an extremely important part of the game.
| Bet | Odds | Why is this a good bet? | Site |
| --- | --- | --- | --- |
| Back Shahbazyan to win by decision | 7.0 | Shahbazyan holds all the trump cards here. He's younger, hungrier and boasts a far better record in MMA. You'd think that he'd try to resort to his usual method of knocking his opponent out early with a series of head kicks and power punches but this is a tough campaigner he's up against and he may not have it all his own way. Brunson's last two fights went to decisions (both of which he won), and though Shahbazyan's only win by decision was that one against Darren Stewart back in November 2018, it's worth taking the gamble at far bigger odds that he wins this but only after consultation by the judges. | Betway |
Fight facts
Let's discuss some of the most important top-line stats and facts ahead of this fight.
Brunson started his UFC carer brightly with a 7-1 record in his early days but it hasn't been plain sailing since, with his record in his last eight fights standing at 4-4.
Brunson is one spot ahead of Shahbazyan in Number 8 on the UFC middleweight rankings.
Shahbazyan is just 22 but he's not lost any time in making an impact in MMA: he's 11-0 in his MMA career since making his debut three and a half years ago.
Shahbazyan doesn't always win in the same way. His last three fights were won by TKO, submission and KO respectively.
Neither fighter has been in action this year, with Brunson last fighting in August 2019 and Shahbazyan last entering the Octagon in November last year.
Brunson's UFC career record in terms of wins shows he's won 11 by knockout,  3 by submission and 5 by decision.
Edmen Shahbazyan
As far as young upstarts with a big future ahead of them go, few can match The Golden Boy.
Still only 22, he's been at it since the age of nine, learning his trade, doing the hard yards in the gym, mastering the tactics and picking up advice from those in the know.
Still only a teenager, he was entering the ring with Ronda Rousey in practice at his local gym in California and if that isn't learning from the best, then we don't know what is.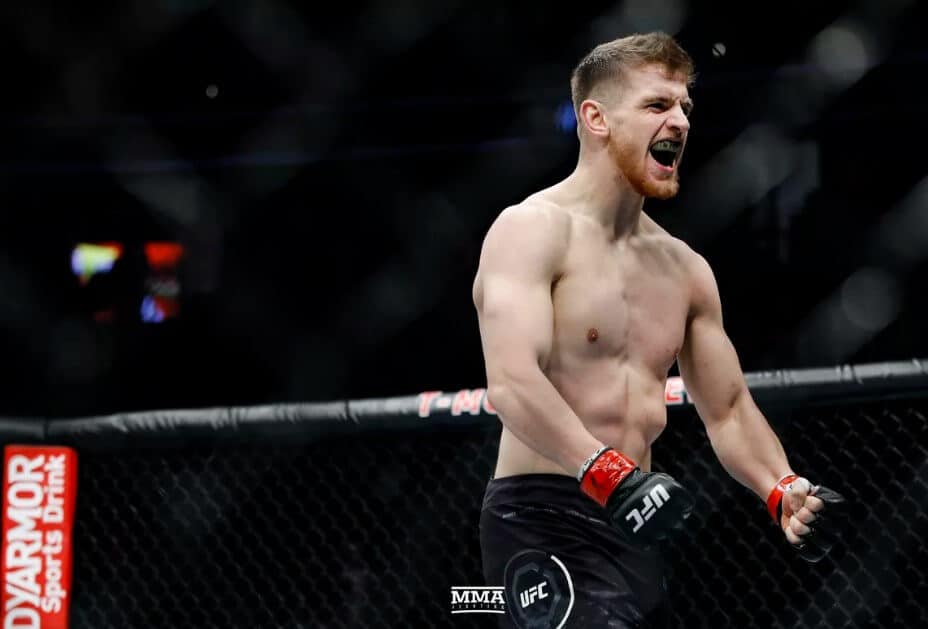 His debut in UFC back in November 2018 wasn't spectacular- a split decision against Darren Stewart- but he's got better and better, winning each of his next three. Add that to another seven fights in other MMA competitions and you'll quickly realise he's unbeaten.
Perhaps his best win of all was over veteran Brad Tavares back in November. It came courtesy of a head-kick knockout, no small feat against a man as experienced as Tavares.
He's mostly known as a fighter who goes for the jugular early and tends to win his fights in the first or second round but there were early signs of his maturity and versatility when beating Stewart in a split decision when he wasn't able to get the better of his opponent within the three rounds in what was his first-ever fight under the UFC brand.
Derek Brunson
Brunson is something of a seasoned pro in UFC and we mostly mean that in a good way.
His MMA record reads 20 wins and 7 losses and he certainly wasn't a great source of entertainment when first starting out, often resorting to lay and pray tactics rather than the big blows that fans pay money to see.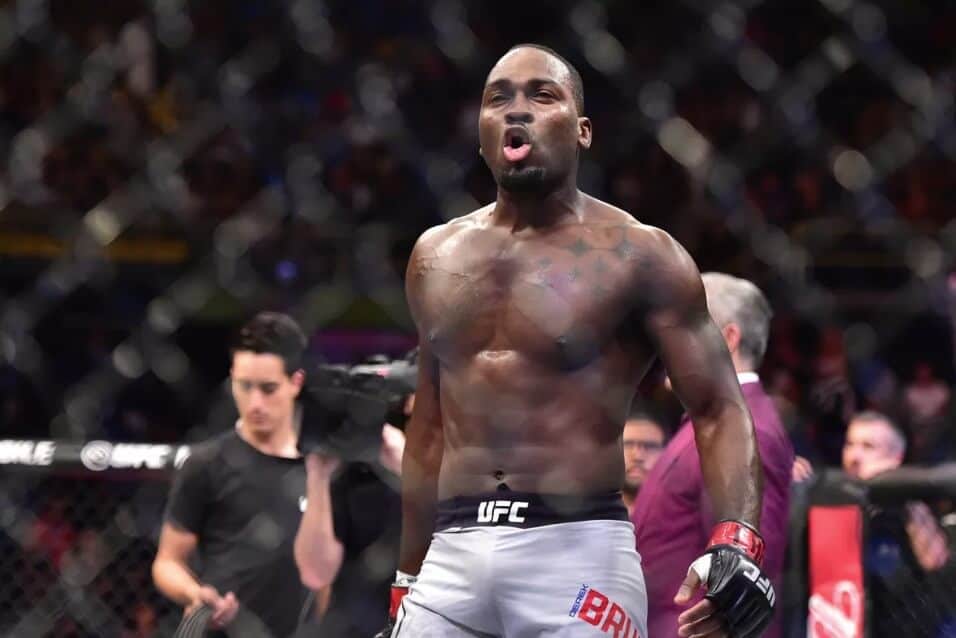 That changed to an extent back in 2015 when he decided to be more aggressive and use his power in his hands to try and wear down opponents rather than using the wrestling style of his early years.
It worked for a while but not when he ran into Robert Whittaker, who beat him via a TKO and caused him into a rethink.
Now aged 36, he's no spring chicken and though he's vastly more experienced than his opponent here, it's debatable how much that will help him when it comes to the physicality of this fight.
Where to bet on Brunson v Shahbazyan
Our recommended bet for this fight is with Betway.
They are offering the best odds on a  Shahbazyan win by decision.
But remember that we only work with the best betting sites so rest assured that if they're advertised on our site, then you can trust them.
Deposit ₹10,000 – get ₹10,000 EXTRA
Dozens of cricket & kabaddi markets
Accepts Paytm & G-Pay
Betting App available
100% Welcome Bonus up to ₹2,500
Focused on cricket for the Indian market
Fast withdrawals with rupees
Live streaming of matches