UFC Betting: The Lockdown Lowdown on Overeem v Harris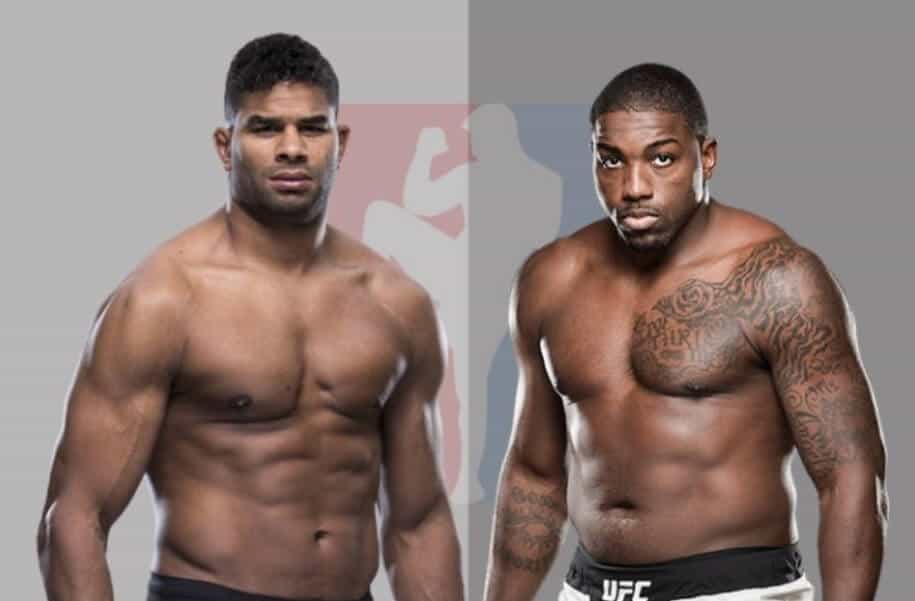 Alistair Overeem v Walt Harris is the main event on UFC Night on May 16 at the VyStar Veterans Memorial Arena in Florida
What sort of shape are the two heavyweight fighters in? Which of them once took out six bouncers in a nightclub? And which one is still recovering from a deep family tragedy?
Last but certainly not least: what are the best bets ahead of the fight?
Where to bet on Overeem v Harris
Let's get straight to it: here are the betting sites where you'll find the best places to bet on this fight
Deposit ₹10,000 – get ₹10,000 EXTRA
Dozens of cricket & kabaddi markets
Accepts IMPS bank transfers
Betting App available
100% Welcome Bonus up to ₹2,500
Focused on cricket for the Indian market
Fast withdrawals with rupees
Live streaming of matches
Who's the favourite in Overeem v Harris?
Harris to win: 1.65 at LeoVegas
Overeem to win: 2.25 at 10CRIC
Other markets worth looking at
It's 2.2 with Betway that the fight goes over 2.5 rounds, our winning bet last time out, and 4.0 that it goes the distance.
The fight should have taken place last November
These two were meant to fight back in November 2019 but unlike most of the recent UFC cancellations, it had nothing to do with the Coronavirus.
Walt Harris cancelled the fight because of the disappearance of his stepdaughter Ania Blanchard.
What happened to Ania Blanchard?
Harris' then 19-year old stepdaughter Ania Blanchard went missing back in late October 2019.
When authorities found her blood on the passenger seat of her abandoned vehicle, police suspected foul play and a huge nationwide search began for Ania or the missing body, an initiative supported by the UFC family and one partly funded by UFC supremo Dana White.
Police eventually found the body with a gunshot wound being the cause of death.
A 29-year old male suspect was arrested and charged with kidnapping and capital murder. The pre-hearing is scheduled for June 3 and he's expected to get the death penalty if found guilty.
What you need to know about Alister "The Demolition Man" Overeem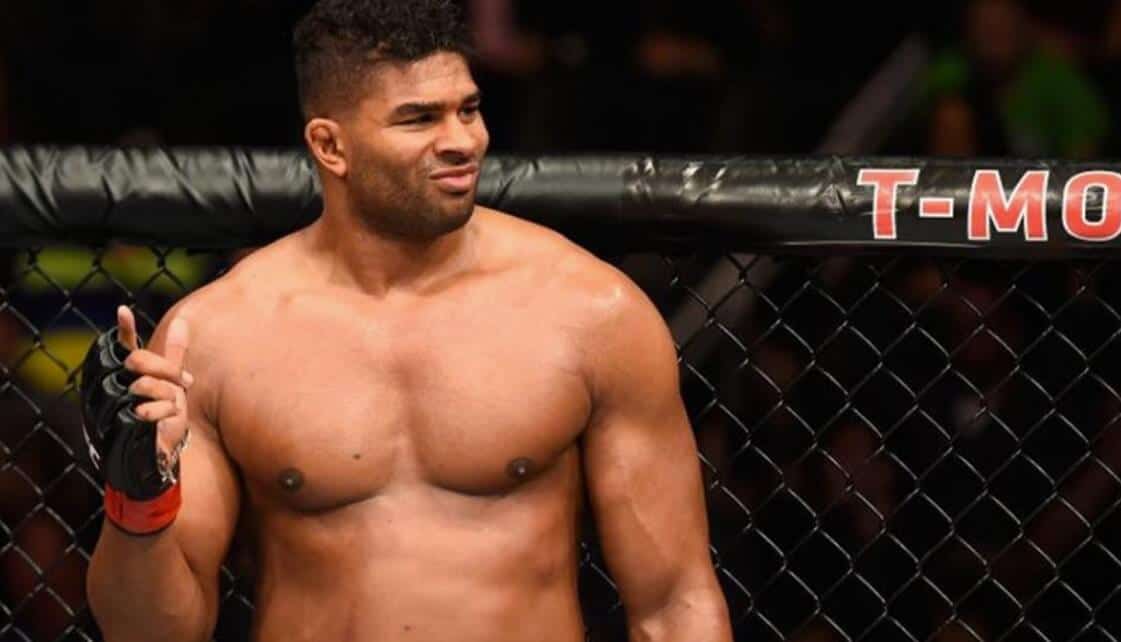 The London-born fighter with Dutch nationality is 1.93cm and weighs in at 112kg. He's currently ranked 8 in the UFC heavyweight rankings and is one of only two fighters to hold world titles in both MMA and K-1 kickboxing at the same time, the latter an indication of where his strengths lie when it comes to MMA.
He's 45-18 from his 64 professional MMA fights with 23 wins coming by knockout and 17 by submission.
Overeem was suspended for nine months back in 2012 when on the eve of a fight against Junior dos Santos in Nevada, he failed a drugs test, being three times over the permitted limit in terms of testosterone levels. Overeem blamed the failed test on taking anti-inflammatory medication containing testosterone prescribed to him by a doctor and was allowed to return to UFC after the nine months were up.
Overeem, who will turn 40 the day after the fight, is considered one of the best all-round fighters in the UFC. But where he's really feared is in terms of his striking ability with kicks and knees to the body/midsection particularly valuable moves. He's no slouch with his hands either: his hooks and overhands are also devastating weapons, especially as opponents start to tire.
Back in 2009 he was involved in an incident in a Dutch nightclub where an altercation broke out after a bouncer criticised him for not tipping a toilet attendant. His brother Valentijn intervened on his behalf and was hit in the face with a flash light. Big mistake. A few minutes later and six members of the nightclub's security were on their way to hospital with severe injuries. But it came at a cost to Overeem, who had to cancel a big upcoming fight as a result of a hand injury sustained during the nightclub brawl.
What you need to know about Walt Harris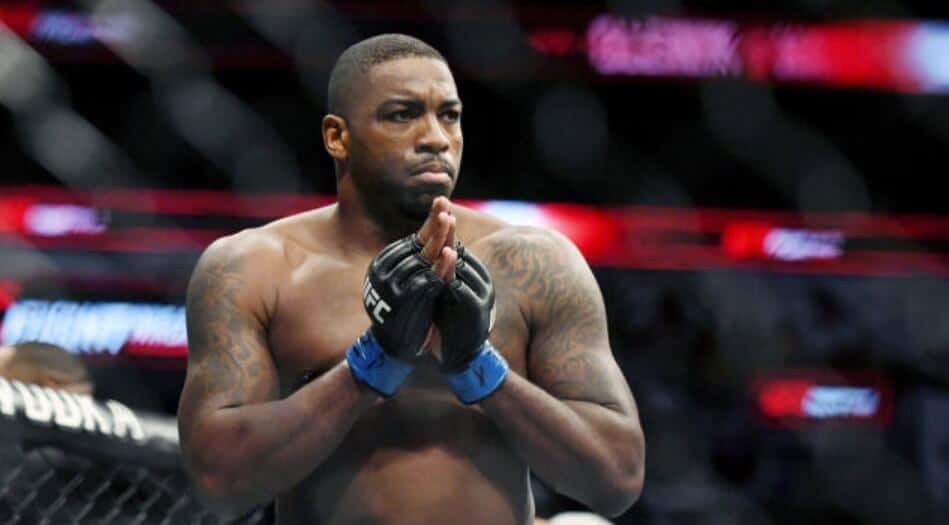 Harris is three years younger and three cm (1.96m) taller than Overeem but is also ranked one place lower than the Demolition Man at 9. 
His record in MMA is 13 wins from 21 fights with the strange quirk that all of his wins were by knockout.
He wasn't always a UFC star. Prior to taking up MMA he was an accomplished basketball player at University and had jobs as a furniture mover and for UPS (the package delivery service), before going pro as a fighter.
Like Overeem, he's failed a drugs test in the UFC. That came after winning a split decision against Andrei Arlovski back in December 2018. Harris tested positive for a performance-enhancing drug (LGD04033 to be precise) and his win by decision was removed from his record.
This will be his first fight since cancelling the initial date as a result of his stepdaughter's disappearance, meaning Harris hasn't stepped in the ring for 10 months.
Harris is considered to be most comfortable against fighters who are 'grapplers' rather than 'strikers' who go for big blows. Given Overeem is deemed to be able to do both, this will be a serious challenge for Harris. 
The fight's best bet
It's not easy to see why Harris is such a strong favourite.
Overeem is ranked one place above him in the heavyweight rankings and they share a very similar win percentage over their MMA career, both very close to the 65% mark.
The Media and fans seem to be making a big deal out of the fact that Overeem will be 40 the day after the fight and is considered a 'veteran' by UFC standards, but Harris is hardly a spring chicken at almost 37, either.
Harris's "Fairytale Fight"
The reason for the odds may simply come down to sentimentality.
Everyone feels for Harris after the trauma he's been through. There seems to be this idea that Harris is somehow 'owed' this win and that it represents a form of vindication.
But as much as we all feel terrible for him, that's not how UFC works nor is it of Overeem's concern.  The Dutchman isn't there to provide a fairytale story for Harris; he's there to win the fight and hopefully get a title bout on the back of it.
Of greater relevance to all this are the ten months since Harris has stepped into a ring while Overeem last fought in December, so he'll probably be in better shape once fight night comes.
Harris has had better results against grapplers with a stronger wrestling background but he might not get much change out of the Demolition Man in this regard, who is solid in that area and stronger than Harris when it comes to delivering punches and kicks.  It's 73% plays just 38% in favour of the Dutch fighter when it comes to striking accuracy.
Our preferred bet: Overeem to win @ 3.0
If you're going to go with Overeem, you might as well take the bigger odds on him doing so by TKO, TKO, DQ or Submission – 3.0 with Betway. 40 of his wins have come that way rather than by decision (just five) so it makes sense that's how he might win the fight. It's 7.0 that Overeem wins by decision if you're interested in that option.
Back Alistair Overeem to win by KO, TKO, DQ or submission @ 3.0 with Betway
Place your bets on the fight now!
Deposit ₹10,000 – get ₹10,000 EXTRA
Dozens of cricket & kabaddi markets
Accepts IMPS bank transfers
Betting App available
100% Welcome Bonus up to ₹2,500
Focused on cricket for the Indian market
Fast withdrawals with rupees
Live streaming of matches