CPL 2020: Five of its Biggest Stars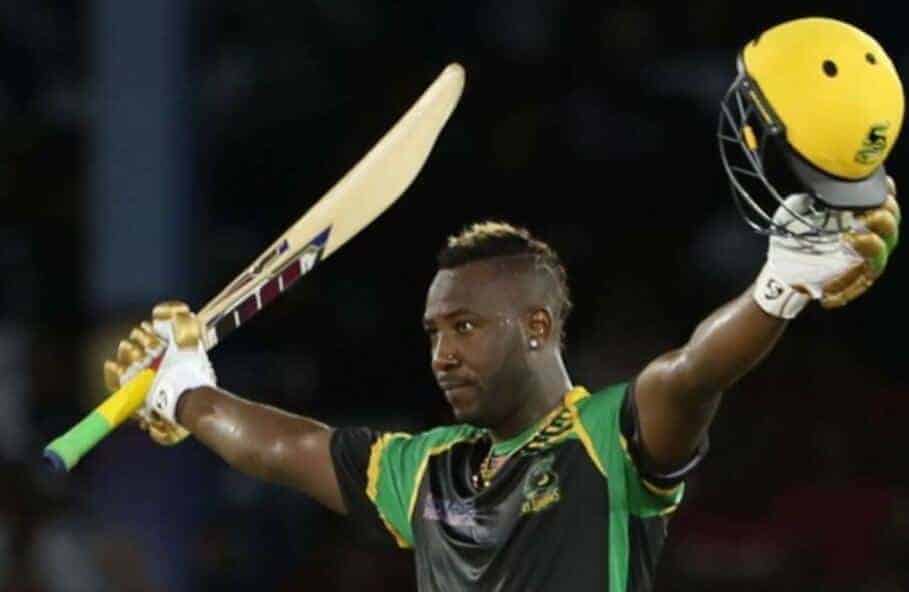 The Caribbean Premier League can easily lay claim to being the second-best T20 franchise league in the world, with only the IPL topping it.
With rich sponsors meaning big recruitment budgets, plus the fact that the West Indies have so many wonderful local players in their ranks, the quality of the men on the field is truly world-class.
Let's look at some of the best, who are in action this time round, also remembering that the Windies players all play every season, and the big-name overseas ones also tend to return the following season if they had a good spell.
Meaning you're likely to see them again next season and the one after that.
Deposit ₹10,000 – get ₹10,000 EXTRA
Dozens of cricket & kabaddi markets
Accepts IMPS bank transfers
Betting App available
100% Welcome Bonus up to ₹2,500
Focused on cricket for the Indian market
Fast withdrawals with rupees
Live streaming of matches
Rashid Khan – Barbados Tridents
When the draft for The Hundred, England's new 100-ball tournament, was done last Autumn,  Rashid Khan was the first player to be picked.
Let's take a moment to consider what that means.
When the Trent Rockets got first pick of any single player T20 in the world (well, not including English icon players) who had made themselves available in the Draft, and most of the best were all there, they were in no doubt of who they wanted: Khan.
No-one was too surprised.
Khan isn't even 22 yet and has already played close to 300 T20 games, ranging from internationals to the Big Bash, to the IPL, T20 Blast and of course the Afghanistan Premier League, where he's captain of his side, despite his young age.
For good measure, he's also the Afghanistan T20 captain and has led the side in Tests and ODIs as well.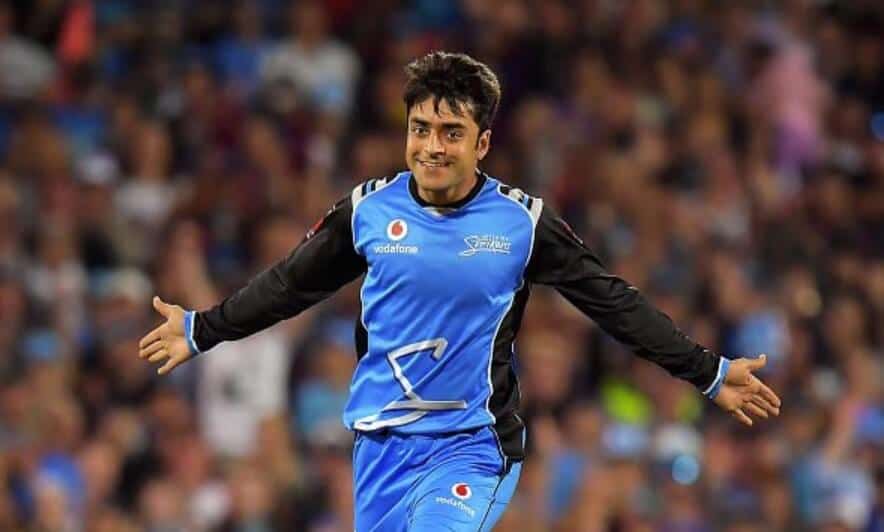 But that's not where he earns his corn.
He's arguably the best leg-spinner in the world in limited-overs cricket, not only offering plenty of variations but fizzing the ball at tremendous speed for a spinner, which is arguably what makes him so hard to play.
Add in a cool head and fine cricketing brain and you can see why batsmen hate having to face him.
As if that wasn't all enough, he's also a tremendous fielder in the covers and an incredibly dangerous lower-order batsman who can hit plenty of boundaries when in the mood.
Many feel it's only a matter of time before he becomes T20's premium all-rounder.
And speaking of all-rounders…
Andre Russell – Jamaica Tallawahs
When Russell hangs up his huge bat at some stage in the future, and let's hope it's no time soon, the one and only 'criticism' of him as a T20 player is that perhaps he gets injured a little too often, but then again, that's hardly his fault.
He's been voted IPL Man of the Series on two occasions and the Tallawahs were so eager to secure his services that they almost neglected suitably filling other areas by spending almost all their money on him, so desperate were they to have him on board.
But who can blame them? Like Rashid Khan, he does the lot but it's his batting that's really out of this world.
Built like a lean heavyweight boxer, sometimes he hits the ball nowhere near the middle of the bat and it still sails over the ropes, proof of his immense power.
A fine bowler who can bowl at any time in the innings and as fast and agile as a panther in the field, he's a man every side would love to have.
And the same could be said of…
Deposit ₹10,000 – get ₹10,000 EXTRA
Dozens of cricket & kabaddi markets
Accepts IMPS bank transfers
Betting App available
100% Welcome Bonus up to ₹2,500
Focused on cricket for the Indian market
Fast withdrawals with rupees
Live streaming of matches
Sunil Narine – Trinbago Knight Riders
Right, we're obviously packing our list with all-rounders here but they're the most valuable of all and we promise this is the third and last one.
Narine follows the tradition of West Indies players who show up looking like they don't give a damn, and then go out and play like Gods.
Vic Richards was one, Chris Gayle another and so was Brian Lara.
It's just their way and in all four cases, the results speak for themselves.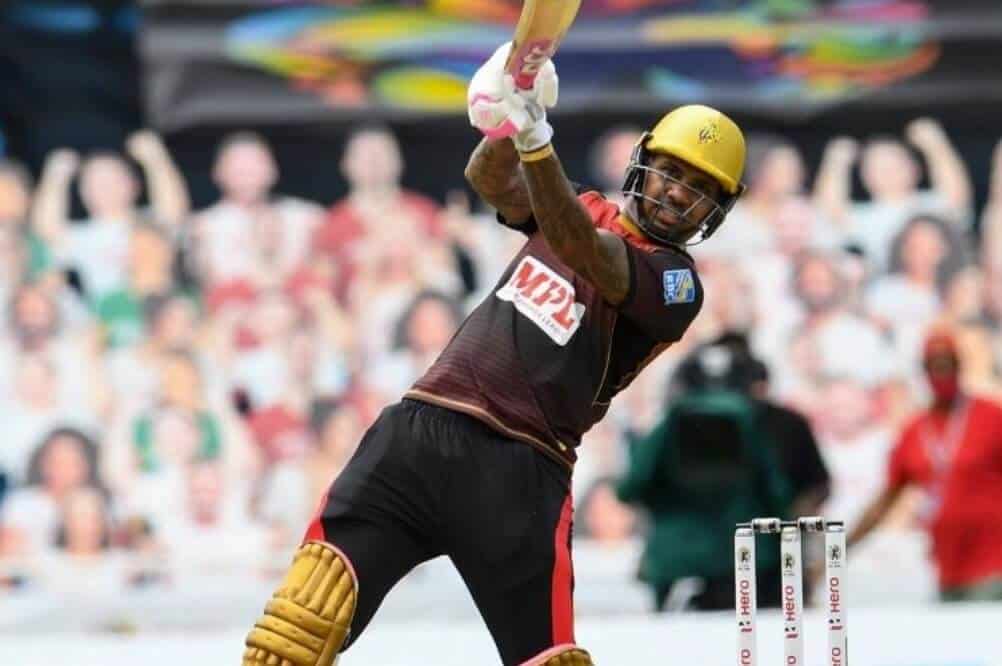 The curious thing about Narine is that when he started out as a mystery spinner, no-one thought he could really bat.
Then the Melbourne Renegades in the Big Bash experimented with him as an opener and the rest, is history.
He tees off from the word 'go', almost always going aerially, and more than once has been 50 off 25 balls, or better.
But that's not his day job.
Normally bowling in the middle overs, his variations are lethal and no side can rest till he's completed his four overs.
His economy rate of 6.01 over his career is probably the best of anyone in the world and he generally picks up around two wickets a game, which is brilliant.
And if it's classy left-handers you like then…
Colin Munro – Trinbago Knight Riders
No-one will be more frustrated and disappointed about not having had a good career for New Zealand in ODIs than Munro himself.
But then again, when you're as good as he is in T20s, it's not the end of the world.
Admittedly, it hasn't often worked out for him in the IPL either but back in New Zealand and here in the Caribbean, he's right up there with the very best.
In fact, he's a somewhat rare example of a player who averages more (46) at an international T20 level than at domestic one (32).
Opening or batting at three, he's another who thinks nothing of trying to hit the first ball he faces for six and his fast starts are hugely demoralizing for any bowling team.
Sandeep Lamichhane – Jamaica Tallawahs
The Nepalese youngster, still only 20, is another who seems like he's already been around forever.
Like Khan, he practically spends his whole time as a gun-for-hire on the T20 circuit, showing up for sides all over the world with his googlies and other mystery deliveries.
Mentored by Michael Clarke, no less, he's smart with the ball, disciplined, attacking when he needs to be and economical when the priority is to keep runs down and is yet another example of how high-class spinners are worth their weight in gold in T20 cricket.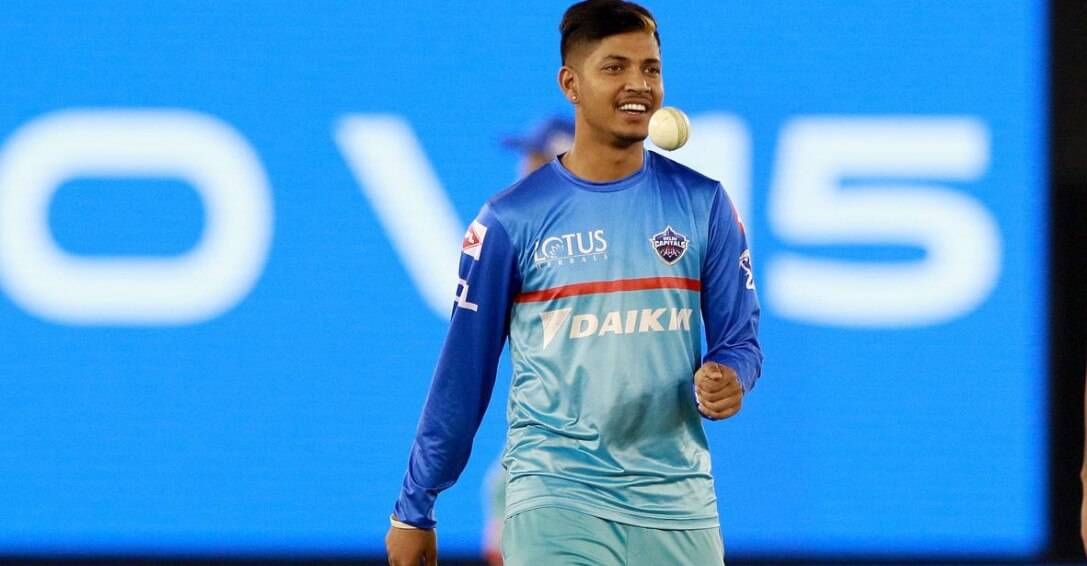 Where to bet on these CPL superstars
These five are obvious selections on the top batsman, top bowler and man-of-the-match CPL betting markets so look out for good odds on them.
You can bet on them at any of the recommended best betting sites and remember that you can also read of reviews so that you find the one that's just right for you.
Deposit ₹10,000 – get ₹10,000 EXTRA
Dozens of cricket & kabaddi markets
Accepts IMPS bank transfers
Betting App available
100% Welcome Bonus up to ₹2,500
Focused on cricket for the Indian market
Fast withdrawals with rupees
Live streaming of matches