About Man of the Match Betting
The man-of-the-match award is given to the player who makes an outstanding contribution to the match, whether that be with bat, ball, or both. An essential part of cricket man-of-the-match betting is to realise that 99% of the time it's given to a player from the winning side.
Betting on the man of the match in cricket is a fun and potentially profitable form of online cricket betting. With 22 different candidates for it, you'll almost never find any player shorter than about 7.0 for it and only world superstars like Virat Kohli, David Warner, Mitchell Starc or Shakib Al-Hasan would ever be that short anyway.
Here's your guide to who are the favourites in man of the match cricket betting and here are some man of the match cricket betting tips and tricks to consider before getting your wallet out.
But first, let's go through the basics regarding the award.
How is the man of the match cricket award decided?
That varies. Sometimes it's the match officials who decide on it, other times members of the TV broadcaster who vote. On the one hand, it doesn't matter who decides as you'd expect the vote to always be fair and impartial.
But on the other hand, it's worth remembering that it isn't an exact science. Who the top batsman in the match is, who won the game or how many runs a team scored batting first is an objective question in terms of the winner of each of those. But with the man-of-the-match award, it's based on someone (or several people's) opinion on who made the outstanding contribution to the match.
And because of that, there may be times when it's a close call between two or more players. And you may even disagree as to which player ends up getting it. Particularly when it's the one you bet on who didn't get it!
High Odds on Man of the Match Cricket Bets!
The most attractive thing about the man of the match cricket bets is the high odds on offer. Any one of the 22 players on the ground could win the MOM award so the odds on offer are similar to what you'd maybe find in a football first goalscorer market with favourites at around the 6.0 mark, a bundle of players at around the 14.0 mark and outsiders available at 25.0 or bigger. All well and good but (with the exceptions mentioned already) there can be only one winner.
Sites with Best Man of the Match Odds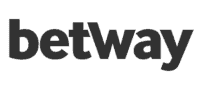 The SAFEST Betting Site in the World!
Focused on cricket for the Indian market
Fast withdrawals with rupees
Live streaming of matches

MOST POPULAR Indian Betting Site
Accepts Indian payment methods
Good selection of sports
Amazing customer support

The BEST Betting Site in India!
Cricket & Kabaddi Betting
Fast Paytm Withdrawals
Local Indian Brand
Does The Man of the Match Always Play For The Winning Team?
Without trawling through 30 years of cricket scorecards for an exact figure, I'd estimate that he does on about 98% of occasions.
It follows that the crucial performance of the match was in a winning cause rather than a losing one but there have been a few notable exceptions. This should be enough to note when you're looking to place a bet at the best betting sites in India for the MOM market.
Occasionally a player has made a big score with the bat in a losing cause, far higher than anything any batsman from the winning side has scored, and the 'judges' decide that the player on the losing team did as much as he could and that it wasn't his fault his side went on to lose.
An example of this was when Sachin Tendulkar scored 175 for India against Australia in an ODI in 2009. Chasing a monster 350 runs, Tendulkar played a mind-boggling knock but India ended 3 runs short. Yeah, they lost the match but it was hard to argue that there had been a better performance than Tendulkar's on the day.
Shared Man of the Match Award
Very occasionally the man of the match award is shared. This happens most frequently when a player from the losing side puts in a slightly better performance than that of the best player from the winning team.
In an ODI between Zimbabwe and Bangladesh, curiously also in 2009, Zimbabwe's Charles Coventry scored 194 in a losing cause while Tamim Iqbal of Bangladesh hit 154 in a winning one. They shared the award.
Shared by 2 Players on the Same Team
It can also happen that two players from the same side share the award. A good example of that was the famous drawn Test in 1999 when Michael Atherton and Jack Russell shared an epic stand on the final day to deny South Africa what seemed like a certain victory.
Shared by the Whole Team
An even rarer scenario is when the whole team is awarded the man-of-the-match award.Well, so rare in fact that it only happened once in the history of Test cricket. It was in January 1999 and the thinking behind it was that so many different South African players had made a telling contribution in different ways that it was impossible to pick just one player.
Man of the Match Cricket Award in Drawn Test Matches
Of course in ODIs and T20s there's a winner about 99.5% of the time (it's not 100% because you could get a tie in either). But in Test cricket, you probably get a draw about once in every three or four matches.
When this happens, the man-of-the-match is the player deemed to have been the best on the pitch so theoretically there's about an equal chance of him coming from one side or the other.
But despite these notable exceptions, in general, it's best just to assume the man-of-the-match award will go to a player from the winning team.
Man of the Match Cricket Betting Checklist
Which side is most likely to win the game?
Is the MOM more likely to be a batsman, bowler or all-rounder? If bowler, is it more likely to be a pace bowler, seam bowler or spinner?
If you're betting on ODIS, go with a batsman batting in the Top 4, if it's T20 best limit it to Top 3.
Which players are in good recent form and which players have a good record at that particular ground?
Which player (or players) are the value to win the man-of-the-match award?
Man of the Match Cricket Betting in Test Matches
Finding winners in this market is extremely hard. After all, if it's hard enough working out how the game might unfold over five days and who might win it, it's even harder trying to second guess who might be the games' outstanding player before the coin has even been tossed.
A wicket that looks like it will suit the fast bowlers on day one may be turning square on day five, allowing a champion spinner to pick up plenty of cheap wickets towards the end of the game.
You can, of course, learn more about the top bowlers in our guide as well!
Look at Past Performance
The best strategy is therefore to work out what sort of players have won the award at that particular ground in the past. Finding out what sort of wicket it will be from websites, interviews with captains or TV pundits just before the toss is crucial.
The WACA in Perth
This is a favourite for tall, quick fast bowlers who pick up lots of edges and take wickets that way so can walk away with the man-of-the-match gong.
The UAE
It's a hard place for batsmen because there's seam movement on the first couple of days and lots of spin after that. When you consider that 230 or 250 is generally a par score for the side batting first and you can see why batsmen don't have much of a chance here as MOM candidates.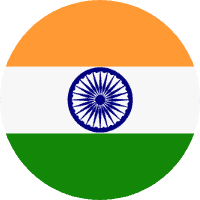 India
This is a tricky place in terms of predicting who can make an impact. Sometimes the ball will spin from day one meaning that if you're a spinner you could be looking at taking seven or eight wickets in the match. But other times it's a batsman's paradise where the likes of Virat Kohli, Chet Pujara or in yesteryear, Kumar Sangakarra or Mahela Jayawardene were thinking more double hundreds than pretty fifties.
Sites for Test Man of the Match Betting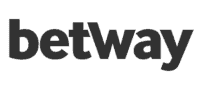 The SAFEST Betting Site in the World!
Focused on cricket for the Indian market
Fast withdrawals with rupees
Live streaming of matches

MOST POPULAR Indian Betting Site
Accepts Indian payment methods
Good selection of sports
Amazing customer support

The BEST Betting Site in India!
Cricket & Kabaddi Betting
Fast Paytm Withdrawals
Local Indian Brand
Man of the Match Betting in Limited Overs Games
The principles here are somewhat similar, whether it's ODI or T20 games you're betting on.
An obvious starting point is deciding who you think will win the game. The match odds are of course a good starting point. If in an ODI in India it's 1.25 India and 4.8 Bangladesh then there's good news and bad news regarding you going with a Bangladesh player.
The Bad News
The bad news is that Bangladesh are very unlikely to win but if you think they have a sniff, you might as well go with them to win the game than trying to decipher who can be their key man.
The Good News
The good news is that players from the outsider team are always bigger than they would be if their side were favourites. For example, Shakib Al-Hasan might be 7.0 to be man-of-the-match for Bangladesh when they're 1.9 favourites at home to Sri Lanka but could be as big as 18.0 when his team are so unfancied in that game against India.
Side with the Underdogs
Where you can however find value bets is in siding with a player from the side who's the slight underdog, but perhaps shouldn't be.
In the 2018 ODI Series between Australia and England in Australia, Australia were priced up as favourites in every match but lost the Series 4-1. Plenty of pundits and experts felt England should have been joint-favourites for the first match and favourites for every match after that.
If you held that view yourself, you could have backed Jason Roy, Joe Root, Jos Buttler and Tom Curran, who won the 4 MOM awards for England in that series, at bigger prices than you would have expected. Just because the market had Australia as favourites.
Sites for ODI/T20 Man of the Match Betting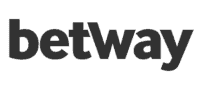 The SAFEST Betting Site in the World!
Focused on cricket for the Indian market
Fast withdrawals with rupees
Live streaming of matches

MOST POPULAR Indian Betting Site
Accepts Indian payment methods
Good selection of sports
Amazing customer support

The BEST Betting Site in India!
Cricket & Kabaddi Betting
Fast Paytm Withdrawals
Local Indian Brand
Batsman, Bowler or All-Rounder for Man of the Match Bet?
The next step is deciding whether you think it will be a high-scoring match or not. Look at how many runs have historically been scored by the team batting first. If it's a ground like Bangalore in India or The Wanderers in Johannesburg where the wicket is good and boundaries are short (so lots of boundaries are up for grabs), you have to side with a top 3 batsman.
But if the match is at a ground like Chittagong where spinners can put batsmen under pressure throughout the whole innings because the wicket assists spin and any score by a batsman over 50 is considered a good contribution, it should pay to side with one (or two) of the best spinners.
On a ground like the MCG in Melbourne where it's normally an even contest between bat and ball, that's where you might consider going with a quality all-rounder. If your man – someone like Ben Stokes or New Zealand's Mitchell Santer – can grab a couple of wickets and knock off 50 with the bat that might be enough to be MOM.
Solely Back 2 or More Players from the Same Team
If for example, it's a belter of a wicket ahead of an ODI in Australia where bat will dominate ball and India are 2.4 underdogs for the match, you might consider going with both of India's star batsmen: Shikhar Dhawan and Virat Kohli.
As mentioned already, you'll get good odds on all players for MOM if they play for the match underdogs.
Similarly, if it's a Test match in England where ball will dominate bat (especially if it's likely to swing) then you might consider going with both Stuart Broad and James Anderson for the award.
There is of course a downside to this strategy: if the other team wins, your players won't have a chance of picking up the award and you've staked twice the money.
Back One or More Players from Each Team
Irrespective of the exact odds, you may decide that things are pretty even in terms of who could win the game.
So if it's a T20 in England where England and the West Indies are pretty much evens the pair on a wicket with something for both the batsmen and bowlers, you might decide to hedge your bets.
Something like this:
England
Ben Stokes: All-rounder @ 10.0
Jason Roy: Opening batsman @ 8.0
West Indies
Marlon Samuels: No. 3 batsman @ 12.0
Sunil Narine: Spinner @ 11.0
There are two obvious problems with this approach.
None of them gets it you will have lost more betting units than if you bet on just the one player.
Even if you do pick the winner, you will still have wasted betting units on the players who didn't win. For example, if Roy won it you'd win seven points but would have given away three on the other players.
But at least there's one thing you can do to help your cause. Make sure you get the best possible price on each of the players you're betting on by having multiple accounts.
Decision time!
All of the above will give you clues about which team the Man of the Match cricket betting award may come from.
But once you've worked out that it may well be a South African batsman picking up the award at Centurion against India in an ODI, the next question is: which one? Recent form is always important although not the be-all-and-end-all. After all, you can get 100 one day and a duck the next. A better measure is the different players' records at that ground.
Some batsmen love playing at a particular ground. Hashim Amla of South Africa, for example, has ten centuries and eight centuries at Centurion, averaging 70. It's a better record than he has anywhere in the world. Amla clearly knows how the wicket will play there, what his scoring zones are and therefore what shots he needs to play at Centurion to get to a big score.
Man of the Match Cricket Bets: Favourites and Outsiders
As an introduction to the man of the match cricket bets, we've already looked at how the man of the match (MOM) award works in cricket, including the strong bias towards the MOM coming from the winning side. We also discussed the few exceptions where that wasn't the case, such as the rare occasions where a player from the losing side got it and the even more scarce examples of the award being shared by two or more players.
The Favourites in Man of the Match Test Betting
Just to re-iterate, the favourites in the market are more likely to come from the side who's favourite to win the match.
The star pacemen

If it's on a pitch where pace is your best chance of getting wickets such as South Africa, Australia or England.  So guys like Josh Hazlewood, James Anderson or Vernon Philander.

If it's on turning wickets like what you'd find in most grounds in India the champion spinners will most likely be amongst the favourites because they often bowl lots and lots of overs in the match so have a greater chance of taking quite a few wickets.

Because Test matches last five days they'll also have the benefit of bowling on days four and five where the pitch will assist them. So spinners like Ravi Ashwin, Ravindra Jadeja, Shakib Al-Hasan or Rangana Herath will be amongst the jollies.

The star batsmen

Unlike in limited-overs games (see below), the position where batsmen bat in Test matches isn't so important. Players like Shivnarine Chanderpaul, Mike Hussey and more recently Angelo Mathews and AB de Villiers, have picked up plenty of MOM awards despite batting at 5 or 6.

In Tests, you're always going to get a bat sooner or later so as long as your man makes the most of his chance, he's in the game. In Tests, it's all about the weight of runs and the context in which they were scored that's important rather than the speed at which they were scored, also known as the strike rate.

The All-Rounders

"Always-in-the-game' all-rounders are an interesting one. Normally the better ones like Ben Stokes, Ravi Jadeja, Shakib Al-Hasan or Angelo Matthews are amongst the favourites for MOM because you get two bites of the cherry.

They can win the match with either bat or ball. The record books show there's some logic to going with all-rounders. After all, all-rounders Jacques Kallis and Wasim Akram are ranked 1 and 3 for most MOM awards in Test cricket with Kallis (again) at 3, joined by fellow all-rounders Sanath Jayasuriya at 2 and Shahid Afridi at 5 for most awards in ODIs.

But these names mentioned above were absolute legends of the game. With someone like Kallis you really did have every chance because he always bowled lots of overs and batted at 3 or 4.

These days, Stokes and Shakib-Al Hasan both bat in the top 5 and often bowl their full quota of 10 0vers (4 in T20s) so you really do get two chances with them, too.

But with other all-rounders, you don't really get a bite of either cherry. Someone like South Africa's Chris Morris very rarely bowls his full 10 overs in ODIS and bats at 7 or 8, meaning there would have to be a big batting collapse for him to have a chance of making an impact with the bat. So make sure you know where all-rounders bat and how much they bowl before piling in.
The Favourites in Man of the Match Limited Overs Betting
Let's have a look at the best picks for man of the match in ODI and T20 games. Again, remember that picking from the favourites to win the game will make a big difference.
Opening Batsmen

Opening batsmen have a much greater chance of top-scoring for their side than those who don't open because there's a limit on the number of balls the team can face and if the top order plays well, the middle-order batters won't be at the crease for long enough to make an impact.

In addition to theoretically being able to bat the full 50 or 20 overs, openers also benefit from the fact that the field is up in the powerplays so as long as they pierce the infield they should get plenty of boundaries pretty quickly.

Players Batting at Number 3

So classy openers like David Warner, Hashim Amla, Rohit Sharma or Jason Roy are always amongst the favourites in man of the match cricket bets in 50-over and 20-over games.

But right now there's a number of wonderful players all batting at number 3 who are arguably their side's best batsmen: Virat Kohli (India), Joe Root (England), Kane Williamson (New Zealand) and Steve Smith (Australia) being good examples.

There's normally at least one wicket falling in the first 10 or 15 overs so batting at 3 shouldn't be reason enough to stop a player from being man-of-the-match if they bat well enough.

Frontline Bowlers

Bowlers who take lots of wickets at the top of the innings like Mitchell Starc or Trent Boult are always contenders. But it could also pay to look at very economical bowlers like Rashid Khan or Sunil Narine. Their miserly spells can sometimes be rewarded with the MOM award as well.
The Outsiders in Man of the Match Betting
Lower quality bowlers and batsmen batting at 6 or 7 are normally amongst the bigger priced players, as are wicket-keepers. After all, keepers don't bowl at all and very rarely bat higher than 6 in Test matches so have limited opportunities to have an impact with the bat, either.
There are however a few exceptions in limited-overs cricket of batsmen who bat higher up the order and have good chances of being man-of-the-match.
That includes South African Quinton de Kock, who opens in limited-overs, Jos Buttler of England who bats at 4 or 5 and the legendary MS Dhoni who was the rock in India's batting at 4 or 5 for so any years. But for the most part, keepers are the outsiders.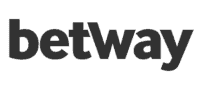 The SAFEST Betting Site in the World!
Focused on cricket for the Indian market
Fast withdrawals with rupees
Live streaming of matches

MOST POPULAR Indian Betting Site
Accepts Indian payment methods
Good selection of sports
Amazing customer support

The BEST Betting Site in India!
Cricket & Kabaddi Betting
Fast Paytm Withdrawals
Local Indian Brand