Best Betting Apps in India 2023
Want today's cricket prediction article sent to your phone? Join Bet India Telegram Channel!
3 Best Real Money Betting Apps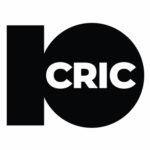 10CRIC App
Their app speed and design are the best. It is smooth like silk, easy to navigate and more importantly, the live chat is available within the app itself.
Also, the more you use the app, the more it personalizes itself to suit your needs.
Check out our 10CRIC review for more info.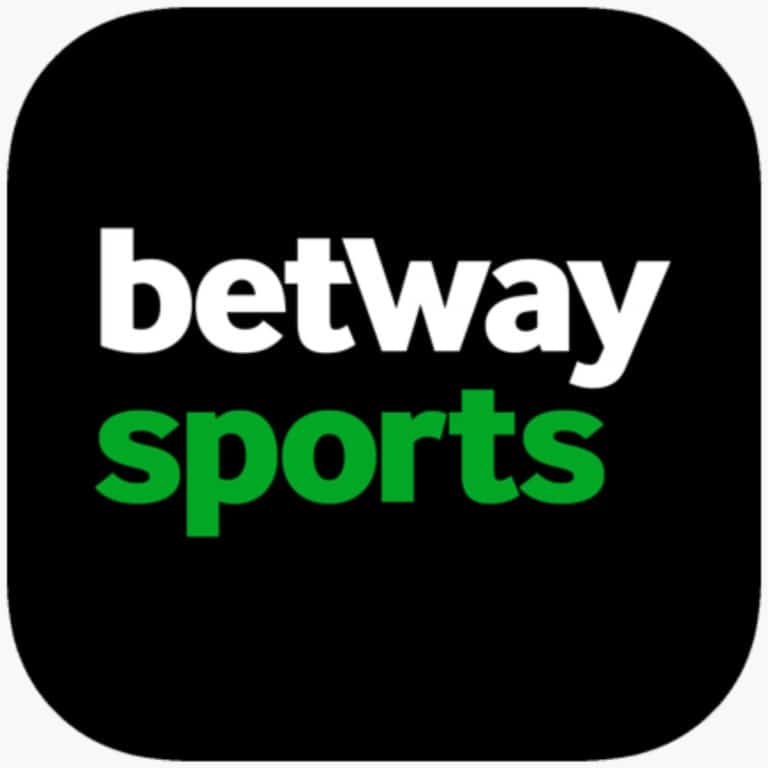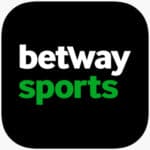 Betway App
Betway is among the leading names in the online sports betting industry in India and it is not surprising to see them ace it in the smartphone space too.
The more you bet on the app, the more points you accumulate that can be later redeemed.
Read more in our Betway India review.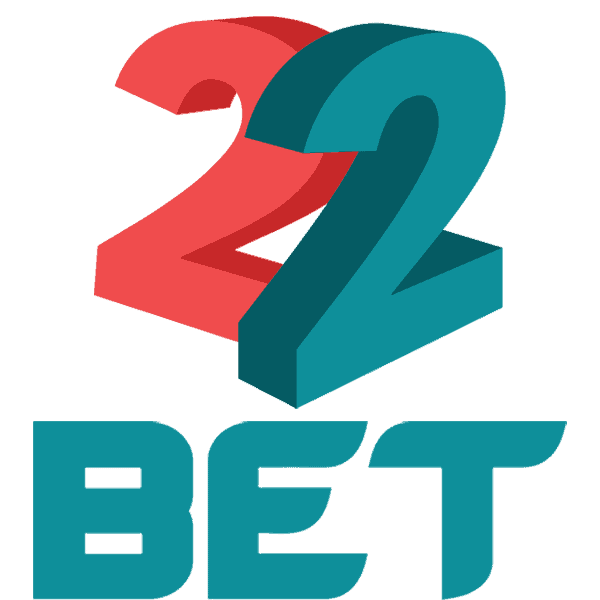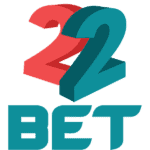 22Bet App
22Bet has been the pioneer in the betting field in India for a long time. Now, they are starting to dominate the space with their betting apps too.
With easy navigation, you can bet on any and every sport with the 22Bet mobile app!
Find out everything about them in our 22Bet review.
Cricket Betting Apps in India
Finding the right app for online cricket betting that you enjoy placing bets at is a sport in itself. It is massive, nail-biting, and has the potential to win big. This, combined with our love for mobile phones, prompted almost every reputed betting site to fine-tune their mobile betting apps for cricket.
We are talking about live odds display and updates, in-play/live betting, a broad spectrum of cricket betting markets, and of course, flawless customer support in case anything goes wrong.
Of course, if you prefer to sit back and let us do the hard work, that's fine by us! You can find apps for everything like IPL betting and much more on the sites below!
Cricket Betting Apps Download
How to Download Sports Betting Apps in India
You will find it a bit difficult to download betting apps from Google Play Store or Apple App Store. That's why you manually need to visit the website from your Android mobile phone and download the file. This is pretty much a jugaad implemented beautifully.
For example, if you open a mobile browser and type in '10CRIC app,' you will be directed to their apps page where you just need to hit the download button. But if you look at it, it is worth the effort since all leading sports betting sites in India are offering their mobile apps for iOS and Android in this way.
Once you click on the icon for Android or iPhone, the download will start.
Download on Android
Tap on "Download the app" and press "OK."
Tap on the "Open" button once the download starts.
Once a pop-up appears, click on "Settings."
Switch the "Allow for this source" to allow app installation from unknown sources.
Once done, press the "Back" button.
Tap "Install."

The app is now ready to use!
Download on Apple (iOS)
Before the installation starts, a pop-up will appear.
Tap on "Install" to begin.
Once installed, go to"Settings" on your device.
Select "General" and go to "Device Management".
Change the tab to "Trust" for the app trust field

You're ready to start betting!
Best Online Sports Betting Apps in India
Why should you trust us to choose the best betting apps?
It's a good question – what makes us more trustworthy than anyone else? That's something that only you can answer.
In fact, so many people like you have already given feedback on Trustpilot showing how happy they are with us.
So, we can safely say that we are the best place to find sports betting sites in India! That means that when you choose an app here, you're choosing the safest, most trusted betting apps in India.
Betting apps frequently asked questions
For a mobile cricket betting app, we recommend 10CRIC. There are other great apps too, such as Betway, 22Bet & Casumo.
Technically, these apps are not illegal. It is because of the way these gambling laws are framed. A majority of them speak about the illegality of physical gambling – laws that were written over 100 years ago. However, none of them speak about internet-based sports betting.
Yes, these apps are 100% safe to use! The reputation of the operator itself backs the trustworthiness of these betting apps for sports.
Yes, you can bet with real money on betting apps. It is just as easy as betting on the website of a sportsbook. Everything works the same, except you are now betting on your mobile!


Betting App Advatages
As someone who spends most of his time on smartphones, betting apps are a big, big blessing. The difference between that and the web counterpart is quite massive.
The desktop version will take you where you need to go, just like a local train in Mumbai – it may not be neat or straightforward, but it will get the job done. On the other hand, using the betting app is like driving on an empty road at 2 in the morning – it's smooth, not-so-crowded, and fast.
You can bet on the go
Whether you are going to the office, stuck in bad Bangalore traffic, or are at a sports bar watching your favourite game, you can now bet on the go without breaking a sweat. You can even take a jab at casino games available with the operator if you ever get bored of sports, without as much as leaving your bed.
It's straightforward
Let's face it – when you open a betting site online, you may get a bit overwhelmed with all the options available to you on the screen. However, in the case of mobile betting apps, everything is concise and focused. Your eyes will not wander throughout the screen, you will be able to focus on sports and markets of your choice easily.
Live betting made easy
Forget Snapchat and Instagram when you can bet live on the match, ball by ball, minute-by-minute with the app! The thrill of betting live at a crowded sports bar is definitely something worth pursuing if you fancy yourself as an avid bettor.
Ease of payments
Deposits or withdrawals, you can do it all with the help of betting apps. With everything linked to your smartphone, it is just a matter of entering the right information to get the money rolling. Of course, the apps with the instant withdrawal betting sites in India are ideally the best to download.
How to Choose a Betting App
At Bet India, we pride ourselves on being punters and sports lovers.
We take it as seriously as our morning chai or an India-Pakistan cricket match. Backed by 10+ years of experience in this field, we used our expertise to find the top real money betting apps for you.
Firstly, it is quite common for sites that offer online betting in India to have an exclusive mobile app. After all, why wouldn't they? If a meat-ordering company like Licious has its app, it is only fair that the others get one too!
We downloaded and tested all of these betting apps to bring the best of the best to you. You don't have to do a lot of heavy work when it comes to choosing an app – we have shortlisted the options for you to make an easy pick.
Design and Load Speed

Every sports betting app that we downloaded, whether it's for iOS or Android, was checked for speed and design. We also looked at how easy it is to search for something in the app.

Almost all of them passed with flying colours as they managed to replicate the website performance with finesse and efficiency on a mobile.

Usability, ease of navigation

What separates a kickass betting app from its mobile website counterpart? The ability to easily navigate all the tabs, check out the markets and sports. It needs to be user-friendly and easily accessible rather than text-heavy with small, cramped icons.

Think of it like Swiggy or Zomato – the betting apps need to be equally flawless when it comes to placing bets on cricket or football!

Security

All apps tested follow the standard SSL encryption. Many apps also give you the option to enable 2FA authentication while others follow the traditional username-password model.

All of these work well with fingerprint authentication too, which can be configured just for these betting apps. In other words, only you can access the app, even if someone else knows your id and password.

Betting markets

Betting markets are more or less likely to be the same as the ones you the web version.

The only difference that we did observe was the order in which the odds were shown. A few operators shifted popular odds to the top on the mobile for easy navigation.

Ease of download

8 out of 10 times, it was fairly easy to download the betting apps. All we had to do was visit the website from the mobile browser, download the APK file and technology does the rest. A few operators didn't explicitly put up the app download link in nice, big banners like the rest. Instead, we had to navigate a few pages to find it.

Nonetheless, it's worth the 2-minute trouble – after all, we have spent way longer time on apps for a lot less!

App-specific rewards

The promotions are just like betting markets – they are similar to their website counterparts. That said, a handful of operators do have a reward system designed to keep the app users engaged. In rare cases, you may also see a welcome bonus for first-time app download.

Ease of payment

It is incredibly easy to make payments – deposits or withdrawals, with your mobile betting app. The developers have taken good care to ensure you don't leave the app while trying to add funds to your online sports betting account. All the popular methods like Visa, MasterCard and e-Wallets work superbly.

KYC from the app

This is one thing that varies across different apps. In some apps, you have the ability to verify your account right there and then. However, for others, you may have to navigate to the web browser and then upload your documents.

Customer support

When you place an order on Swiggy and it doesn't go through, you contact the live support right through the app to get it resolved, right? Well, the same thing is to be done with betting apps too. Whether it is payments resolution or settling a bet slip, prompt customer service is critical.
Real Money Sports Betting Apps Download