Top Bowler Betting: Is it Popular?
If we're talking top bowler betting, this isn't a market in online cricket betting that can compete with the match winner, or the toss winner, in terms of popularity.
In fact, it's also not quite as popular as the top batsman market. Why? Hard to know but it may just be that cricket betting fans prefer to support and watch the batsmen in action, rather than the bowlers.
It may also be that the chances of having a dead-heat among one or more bowlers is greater in top bowler markets than top batsmen ones, although as we'll explain in due course, that's not true of all betting sites.
But top bowler betting can throw up some really good opportunities to make money, as long as you know what to look for, have a good game plan and understand which factors should affect your choice.
And that's precisely what you're going to learn here.
How a Top Bowler Betting Market Works
When betting on a top bowler market at betting sites in India, it's important to understand that you're betting on who will take the most wickets for their team in a particular innings.
In the case of ODIs, T20s, T20Is and other limited-overs games, it's pretty straightforward because a team only ever bowls once.
In the case of Test cricket where teams bowl twice, you're betting on who will be the top bowler for that innings, not for the match as a whole.
With Test cricket, all betting sites will offer odds on who will be the top bowler in the first innings but not necessarily the second one, so that's something to bear in mind. In fact, this is something that we always cover in our betting predictions for cricket when giving predictions for Test games.
Know the Market Rules!
If one bowler takes more wickets than any other, then it's pretty straightforward. Say Jasprit Bumrah takes four wickets in an ODI, Mohammad Shami takes three and Ravi Jadeja takes two, then it's pretty obvious that Bumrah is the winner.
But what if Bumrah and Shami each take four wickets? Or what if Bumrah, Shami and Jadeja each take three wickets?
The answer is it depends. With some betting sites, there would be a dead heat because they only look at the number of wickets taken and nothing else.
Only Wickets Count
So in the first scenario, Bumrah and Shami would dead heat (or tie, if you prefer to call it that).
If you backed Bumrah at odds of 4.0 for ₹100 and he dead-heated with one more player, you'd be paid out on Bumrah at half the odds (2.0) or for half the money (₹50) at the full odds, which comes to exactly the same thing.
So it would be ₹100 x 2.0 = ₹200
If you backed Bumrah and he dead-heated on three wickets with two other players, your bet on Bumrah would be split three ways this time and you'd get paid out at odds of 4.0/3 x ₹100 = ₹133.33.
Wickets First, then Runs Conceded
In order to avoid a scenario where top bowler bets keep getting dead-heated, most betting sites such as Betway apply a tie-breaker. So in cases where two or more bowlers have the same number of wickets, the deciding factor is how many runs they conceded.
Using the same scenario, if Bumrah took three wickets and conceded 35 runs and Shami took three wickets but conceded 45 runs, then Bumrah would be the winner.
Only if two or more bowlers took exactly the same number of wickets whilst also conceding the same number of runs, would a dead heat then come into place, working the same way as described above.
Top Bowler Betting: The General Rules
It's always a good idea to become familiar with all the rules that determine how a particular betting market works. And this one is a case in point.
It would be odd if you had a game where only two overs were bowled but resulted in a wicket and the bowler taking the wicket was considered the winner of the betting market, without any of the other bowlers even having a chance.
So to avoid this, betting sites establish that a certain number of overs need to be completed for the bets to stand. For example, for 10CRIC it works like this:
"In limited overs matches, bets will be void if it has not been possible to complete at least 80% of the scheduled overs in either innings due to external factors, including bad weather, unless settlement has been determined.
In drawn First-Class matches, bets will be void if fewer than 200 overs have been bowled, unless settlement of the bet has already been determined."
Other betting sites will have their own rules regarding how many overs need to be bowled for a bet to stand. It's also important to know that bets stand on a player who is in the starting XI, even if he doesn't bowl.
So if Jadeja was picked in the team but didn't bowl because he got injured during the innings or Virat Kohli didn't fancy throwing him the ball, you'd lose your bet straight away. But if you bet on Jadeja and he didn't play, the bet would be voided. In this regard, all betting sites apply the same policy.
Record at Home
This was one of the most important factors in the top batsman betting guide and it's doubled in importance here. Let's take the first one: record in a particular country. Australian fast bowler Pat Cummins has a strike rate of 48.0 across 20 test matches in Australia, which is brilliant.
When he plays over there, he's got every chance of being Aussie top bowler and that's despite there being two other world-class pace bowlers in Mitchell Starc and Josh Hazlewood in the side with him.
You'd certainly fancy him over off-spinner Nathan Lyon, whose strike rate in Australia is 67 across 52 games.
Record Away
But what about if Australia were playing in India or Bangladesh? Cummins has a strike rate of 63 in Bangladesh and 57 in India. But look at Lyon: strike rate of 36.5 in Bangladesh and 51 in India.
None of this should come as any surprise. Cummins thrives on quick, bouncy wickets in Australia but struggles on slow, low pitches in the subcontinent that are lifeless.
It's quite the opposite with Lyon, of course. He does a decent job of taking wickets in Australia where conditions don't really suit him but does a wonderful job in India and Bangladesh on slow, turning wickets where he's in his element.
So you can easily work out which bowler you'd favour in each of the two situations. You can of course take this a step further and look at a player's record at a particular ground. Cummins for example might prefer playing at Adelaide than at Melbourne.
Weather Conditions
This is an important one that sites for Indians to bet on IPL take very seriously. It's also worth trying to work out how the conditions on the day will play their part. If we're at Trent Bridge and the ball is swinging well because it's overcast, the swing bowling of James Anderson or Stuart Broad might be a better bet than the raw pace of Jofra Archer or Mark Wood.
But if it wasn't swinging and Anderson and Broad weren't getting any assistance, maybe the extra speed of Archer and Wood would come to the fore.
A Bowler's Strike Rate
The single most important statistic when looking at top bowler betting is the bowler's strike rate. If you're looking at a database like the one at ESPN Cricinfo, it can sometimes be displayed as SR.
The strike rate is how many balls, on average, it takes a bowler to claim a wicket. For example, in Test cricket James Anderson has a strike rate of 56.20, while team-mate Sam Curran has a strike rate of 62.20, and Moeen Ali's is 59.9. So it's not rocket science that if they all bowled the same number of deliveries in a Test, you'd expect Anderson to take more wickets.
All those three are pretty healthy but just out of interest, there are some bowlers out there whose strike rate in Test cricket is just incredible. Kagiso Rabada (41.2), Hasan Ali (42.2), Jasprit Bumrah (49.2) are examples of that.
When bowlers are judged on how good they are, the key metric is normally their average, which is the number of runs they concede per wicket taken.
But with top bowler betting, we're far more interested in the strike rate. That's because we're primarily concerned with who takes the most wickets and only afterwards are we concerned with how many runs they concede per wicket.
The Betting Odds
Up to now, you've learned all the factors that can help you work out who might take the most wickets, as that's obviously what the market is all about.
But betting on the most likely winner and the one who's the best value are two very different things. And of the two, it's the second which is by far the most important for the live cricket satta rates available to you.
Let's say England go into a Test against New Zealand with the bowlers listed below. England are playing at home so the Strike Rate (SR) is for when they are playing in English stadiums.
| Bowler | SR | Odds |
| --- | --- | --- |
| James Anderson | 55 | 3.5 |
| Stuart Broad | 56 | 3.8 |
| Chris Woakes | 58 | 5.0 |
| Jack Leach | 78 | 5.5 |
| Ben Stokes | 59 | 6.0 |
Which Bowler do You Bet on?
Leach won't bowl enough overs in the first innings as a spinner to be in with a chance, and probably neither will Stokes, who's an all-rounder and isn't asked to bowl many overs.
But with almost nothing to choose between Broad, Anderson and Woakes in terms of strike rates. As similar bowlers who enjoy similar conditions, it's Woakes who's the best bet.
He's also available at far bigger odds than his two main rivals!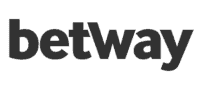 The SAFEST Betting Site in the World!
Focused on cricket for the Indian market
Fast withdrawals with rupees
Live streaming of matches

MOST POPULAR Indian Betting Site
Accepts Indian payment methods
Good selection of sports
Amazing customer support

The BEST Betting Site in India!
Cricket & Kabaddi Betting
Fast Paytm Withdrawals
Local Indian Brand
Test Cricket Top Bowler Betting
What I'm going to do now is divide the thinking behind top bowler betting in Test matches and ODIs/T20Is. Let's start by taking a look at the complexity of betting on a Test cricket bowler.
These extra factors listed below are extremely important when it comes to the longest format. If you're a fan of betting on Test, then this is for you.
Spinners are often a poor bet in the first innings
As explained already, you don't always have the opportunity to bet on who will be the top bowler in the second innings of a Test match. But you always do when it comes to the first innings.
What that means is you may miss out on the chance to back champion spinners like Ravi Ashwin, Shakib Al-Hasan or Rashid Khan on days four and five when the ball is turning square and they're taking wickets for fun, as their craft and deteriorating wickets do the rest.
But what you don't want to do is back spinners like those in the first innings of a match, especially not outside the Indian Sub-continent.
Take Ravi Jadeja for example. He was around 5.0 to be India's top bowler in the first innings of the 1st Test at Trent Bridge in August 2021. But on a green pitch where it was all about the pace bowlers, he only bowled three overs, taking no wickets and conceding 11 runs.
Jasprit Bumrah bowled 21 overs and took four wickets and Mohammad Shami bowled 17 and took three. It was pretty obvious these weren't the right conditions for Jadeja so you would have done well to give him a miss.
Where are Spinners a Good Choice?
In places like Chittagong, Dhaka, Ahmedabad or Chennai, the ball can spin from day one and the shoe can be on the other foot with the spinners bowling most of the overs and the pace bowlers playing second fiddle.
Here all the spinners just mentioned are very much in the game from ball one. The important thing is knowing which wickets fall into which category. The TV commentary at the toss and what the captains say will help you no end in this regard.
Heavy Workload is a Good Thing
When picking a test cricket top bowler bet in this market, it's very important that the bowler gives you a good run for your money.
When it comes to Test cricket, you obviously want your bowler to get through as many overs as possible. The more overs, the more chances of taking wickets.
But let's look at it from a mathematical point of view.
If Mitchell Starc has a career strike rate of 50, then on the law of averages, he'd take three wickets if he bowled 150 deliveries. But if you know Starc isn't fully fit or not bowling well enough that his skipper will give him a lot of overs, wouldn't you be worried if you think he might only get 100 deliveries or so? You should be.
Because if he's up against Josh Hazlewood, career strike rate of 52, who's in better form (both physically and in terms of bowling) and likely to bowl at least 150 deliveries, who would you prefer?
Exactly: Hazlewood. He's slightly behind on strike rate but the fact that he gets to bowl that many more deliveries more than makes up for it.
Watch the All-Rounders
The same argument about bowlers not getting enough overs under their belt to give you a good run for your money also applies to spinners in the first innings (see above) and very often, all-rounders.
Take Ben Stokes. As we saw above, his strike rate of 59 is excellent, especially given he's an all-rounder rather than a specialist bowler.
But it works both ways. Exactly because he's an all-rounder, skipper Joe Root doesn't want to tire him out too much by over bowling him. So Stokes may only get half the overs that the likes of Anderson, Woakes or Broad get.
Stokes may occasionally win this by taking a few cheap wickets at the end of an innings in a cluster but it won't happen often. He's a far better bet to be England's top batsman.
Having said all that, in Tests a heavy workload isn't the be-all and end all and there are some exceptions.
For example, Jofra Archer doesn't tend to bowl that many overs because England like to use him in short bursts, where he generally takes wickets with his extra pace.
So maybe spinner Jack Leach bowls twice the overs Archer does, but Archer may well take more wickets in the innings
How Often Does Your Bowler Win?
All of the above – both in terms of the general rules and those specific to Test cricket-  is extremely important in terms of working out how much of a chance your man has. But a chance of what, exactly? Of working out how many wickets he might take in an innings.
But of course, that isn't the full story. You may have used all that info to work out that Ravindra Jadeja is a good bet at 4.0 to be India's top bowler on a turning track in Ahmedabad and you may have been right.
But none of that will be much good to you if his fellow spin twin Ravi Ashwin comes along and takes five wickets. That's because one thing yet to be mentioned is the importance of calculating how often a top bowler wins the betting heat.
Remember what we said about Aussie spinner Nathan Lyon?
His record is decent in Australia so you may think the fact that he takes (on average) just over two wickets an innings in Australia gives him a great chance. The problem is two wickets is unlikely to be enough because surely one of Hazlewood, Starc or Cummins will come along and take at least three.
Collect Your Own Data
So that's the next thing to look for. How often does one player win, compared to the others? The problem with this is that it's hard work coming up with these numbers. There aren't too many cricket betting/tipping sites out there that offer this sort of data and those who crunch the numbers are unlikely to want to give away such priceless information for free.
So the only solution is to do the hard work yourself. It's obviously not practical to go back ten years because it would take you forever to work all that out. Not to mention a load of those players from ten years ago will have been retired by now, while many of the ones you are interested in, weren't around then.
So maybe limit it to about three years, during which most sides may have played around 25-35 Tests. And just stick to the first innings, rather than both.
Not only is the first innings the only one that is normally available, but it will halve your research time. This is important because you're going to have to go through all the scorecards and manually work out who won in that innings.
The More Filters, the Better
If you're looking at Indian bowlers, separate the data into matches played in India and those played elsewhere.
Better still, separate the 'elsewhere' into each country or at least divide it into England/Australia/New Zealand/South Africa (seam, pace conditions) and India (spinning conditions). Conditions in the Caribbean are arguably not in one category or the other.
So maybe after all that hard work, you worked out that Ashwin won 5/20 in India over the past three years. That's 25% of the time, which equates to odds of 4.0.
Now to the final piece of the jigsaw. If Ashwin is 3.5, then his odds are too short for his actual chances of winning based on historic results. However, if he's 4.0 he's "on the money" and online betting sites are giving you the exact odds he should be. If he's any bigger than 4.0, then you're actually getting better odds than what you should be getting, which of course is what this is all about.
Repeat the Process
Go through the same exercise you did with Ashwin with Jadeja, Shami, Sharma and co. Unless a betting site has made a major error, there's unlikely to be more than one player who is bigger odds than he should be based on his historic win rate.
If there's more than one, look for the one with the biggest edge. In other words, the one whose odds are proportionally bigger than what they should be, based on win rate.
The nice thing about having all this info on one big sheet is that you can constantly be adding to it. As soon as an innings in a Test match finishes, just add the winner to your data and update the win percentages as you go along.
TL;DR: Test Bowler Betting
That's a lot to take in, so time for a quick recap! The best starting point is this last one of historic win rates. Once you've scribbled down a couple of candidates after considering their win rates against their betting odds, then look at the other considerations.
Is the bowler in form, both in terms of bowling, and physically?
Is he likely to bowl a lot of overs?
Does he enjoy playing at that particular ground based on past performances?
How has he fared against that particular opposition?
Are the conditions on the day likely to suit him?
Are there any other factors to consider?
Now,  you're finally ready to put your money down and sit back and enjoy your man in action!
Best Test Top Bowler Betting Sites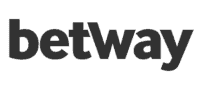 The SAFEST Betting Site in the World!
Focused on cricket for the Indian market
Fast withdrawals with rupees
Live streaming of matches

MOST POPULAR Indian Betting Site
Accepts Indian payment methods
Good selection of sports
Amazing customer support

The BEST Betting Site in India!
Cricket & Kabaddi Betting
Fast Paytm Withdrawals
Local Indian Brand
T20I & ODI Top Bowler Betting
Unlike with the top batman betting where we looked at the 20 and 50 over games separately, we're grouping these two together here. If you prefer to bet on these formats, make sure to check out our T20 betting guide for more great tips!
Test cricket is obviously very different to limited-overs cricket. But for the purposes of top bowler betting, the last two aren't too different, the main reason being that in both cases bowlers have a maximum number of overs they're allowed to bowl.
As an aside, we're not going to go into any detail here regarding the 'But how often does he win?' or win rate consideration because it works exactly the same way as it does for Test cricket so we don't need to repeat ourselves.
Bowl their full quota
And here we go. You want your bowlers to bowl their full quota of overs, or else you could miss out on getting a good run for your money. How do you know if that's going to be the case? Easy. Look at how many overs, on average, they bowl.
Take Indian duo Hardik Pandya and Jasprit Bumrah. In his 67 ODIs played at the time of writing, Bumrah has bowled 3523 balls, which is an average of 52 balls a match and therefore just short of 54, which is nine overs. So he averages just short of nine overs a game.
Pandya has played 63 ODIs and bowled 2530 deliveries, which is an average of 40.1 deliveries a game, or just short of seven overs. So in every ODI they both play, Bumrah on average bowls 12 deliveries or two overs more than Pandya does, giving himself far greater chances of taking more wickets.
Of course, Bumrah is likely to be around the 3.5 mark in terms of odds while Pandya will likely be around 6.0 but that's for a very good reason.
Economy rate not vital but important
Many online cricket betting companies avoid dead-heating two bowlers who take the same number of wickets. In ODIs and T20 cricket, in particular, it's pretty common for there to be a dead-heat with two or more bowlers tied on two or three wickets.
And that's precisely where the economy rate comes into play. If your man is tied with someone else, you'd much rather that he has a good (low) economy rate than a high one.
Let's look at some of Pakistan's players in T20 cricket. Shaheen Shah Afridi has a career economy rate of 8.14 in T20Is, Hasan Ali has one of 8.29, Shadab Khan's is 7.4 and Mohammd Hafeez boasts an economy rate of just 6.54, which is brilliant.
So in a short format like T20 where getting two wickets may well be enough for a bowler to be in contention to be top bowler, Hafeez's numbers suggest that if there was a tie, he'd be the one winning it more often than not because his economy rate is so good.
T20 and ODI Top Bowler betting conclusion
It's always worth saying it one more time. Everything just discussed isn't worth much unless you always stick to the golden rule of always wagering based on betting value, rather than betting simply on what we think will happen next.
In other words, all the research we talked about here is vitally important but you still need to be on the lookout for inflated odds about a player who actually has a better chance of winning than the odds suggest.
Jasprit Bumrah may be the most likely winner for top bowler just about every time India play in any format because he's arguably their best bowler full stop. But do you constantly want to be backing him at 3.5, knowing that when he does win you're not getting much of a payout?
The secret is of course to look out for opportunities to back someone like Mohammad Shami at 5.0 or Ravindra Jadeja at 6.0 when the circumstances are right and they have great chances at great odds.
Because that…is what betting is all about.
Best ODI/T20 Top Bowler Betting Sites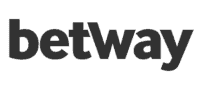 The SAFEST Betting Site in the World!
Focused on cricket for the Indian market
Fast withdrawals with rupees
Live streaming of matches

MOST POPULAR Indian Betting Site
Accepts Indian payment methods
Good selection of sports
Amazing customer support

The BEST Betting Site in India!
Cricket & Kabaddi Betting
Fast Paytm Withdrawals
Local Indian Brand