Why is T20 betting so popular?
So, what makes T20 betting so popular in cricket? And why is the format itself so well loved? Lots of reasons.
The main thing is that there's a quick turnaround. That means a game of T20 cricket is done within four hours. This is a stark contrast to the eight it takes to play an ODI, or the five days it can take to complete a game of Test cricket.
The hype around T20 cricket
People have also bought into the hype, branding, sponsorship and excitement generated by events like the IPL, CPL or PSL.
King of those is of course the IPL, with its over-the-top commentary, giant sponsors, cheerleaders, coverage on so many TV channels and constant presence on social media. Not to mention the huge interest in IPL betting tips all across India and the world!
On top of all that, most of the world's biggest stars are all there on big money, playing for superstar teams.
T20 betting hype
It's certainly worth mentioning that while betting you can not only know if you've won or lost within under four hours, but you can also get the best cricket satta with the highest profits back into your account quickly.
Of course, betting on something and successfully betting on it are two very different things.
And that's precisely what we're going to address here by telling you what the different markets mean, how to research them, how to get an edge in online betting and everything else you need to know before betting on a game of T20 cricket.
T20 Match Winner
The match winner is the most popular betting market and also features in all of our daily cricket betting tips for Indian players.
There are only two possible outcomes in the match winner market: Team A or Team B. That's because even though ties do happen in T20 cricket, that's not how the match is settled.
Instead, any match that ends in a tie, goes to a Super Over.
Whoever wins that, wins the match and that's how it's settled. So if you've backed India to beat Pakistan, it makes no difference whether the game was won comfortably by India by 40 runs, or won by a single run by India after a Super Over.
However, some betting sites will actually allow you to bet on there being a tie. And given they're pretty rare, you can generally get big odds on a tie after the 40 overs have been played.
Interestingly, you rarely see any team being available at much shorter than 1.5 in a game of T20.
The reason for that is that it's a short format where surprises can happen more often than in longer forms of cricket. A quickfire 70 off 35 balls from an opening batsman or a bowler taking three early wickets can radically change a game in the favour of the underdog, making it the most unpredictable of formats.
In Test cricket, things tend to even themselves out a bit more, with the cream rising to the top over five days. That's why you rarely get big upsets in Test cricket.
So bookies are careful about offering 3,0 or bigger about any side in T20s because it only takes one outstanding effort to level things up.
T20 match winner key things to consider
Any game of T20 cricket is decided by dozens of different factors. That could be something like DRS deciding a star batsman is out by a matter of an inch, an outstanding catch or even an injury sustained during the match by one of the game's protagonists.
It means that there are simply too many factors to mention. So instead, we'll go through the ones that really matter. Here are the things you simply must consider before betting on a game of T20.
The toss
The teams
The wicket
The weather
Head-to-Head record
Ground dimensions
The dew factor
Where to bet on Twenty20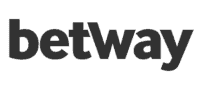 The SAFEST Betting Site in the World!
Focused on cricket for the Indian market
Fast withdrawals with rupees
Live streaming of matches

MOST POPULAR Indian Betting Site
Accepts Indian payment methods
Good selection of sports
Amazing customer support

The BEST Betting Site in India!
Cricket & Kabaddi Betting
Fast Paytm Withdrawals
Local Indian Brand
The toss and T20 betting
This is the single most important minute in a game of cricket. The skipper who wins the toss will be holding most of the trumps before a ball is bowled.
But why is the toss so important? It's because it allows the skipper who won the toss to take advantage of that, in one of two ways.
Born to chase totals
Some teams are just born to chase totals. England's T20 side is a case in point. Give them a target to chase and their fearless batting line-up generally makes light work of it.
The likes of Jonny Bairstow and Jos Buttler are more than happy to take risks if the rewards justify them. It's very common for one to hit 50 off 25 and even if they get out straight after, they've already gone a long way to reaching whatever total they need.
And England generally bat pretty deep, so even middle-order wobbles can be overcome if the likes of Ben Stokes or Sam Curran are still in.
Bat first, build pressure
Pakistan, on the other hand, are better suited to batting first. Too often they've made good starts whilst chasing before poor efforts in the middle-order have pegged them back. And given they're often missing six-hitters at the death, they give themselves too much to do.
That's why it's a good plan for them to bat first, put the opposition under pressure and let their bowling do the talking.
Assessing conditions at the toss
The other way the toss is important is if conditions or the wicket itself are biased towards doing one, or the other.
For example, batting first at Trent Bridge or Cardiff can be a nightmare if the game starts in the morning and the ball is swinging.
You'd much rather bat later in the day when it's less likely to be overcast and the wicket is better.
But on other wickets, you want to bat first. Take the UAE for example. The wicket there can get slow, sticky and two-paced, making it hard to time your shots and to get boundaries as the game progresses.
There you'd rather bat first, get to say 165 and let the wicket itself create problems for the opposition in the chase.
The Toss "Advantage"
The significance of the toss is that the team who wins it is almost always in a considerably better position than if they'd lost it.
The 'almost' element is significant. Sometimes you'll hear players and commentators talking about a 'good toss to lose'.
What they mean is that there isn't an obvious decision to make for the captain winning it and you're actually better off letting the other guy choose. So you don't look stupid when it backfires!
What it means in a wider context is that commentators and players don't actually know whether it's best to bat or bowl first or at least…don't think it's going to make a difference. But it's generally advantageous to win it and decide how you're going to go about things.
Betting before or after the toss?
Bangalore is very much a chasing ground.That means that it's often easier to bat second at Bangalore because it's so hard to defend totals there with the good wicket and the short boundaries.
A team knowing they need to chase 180 is in a better position than one batting first and unsure how many runs they need on the board for it to be a good total.
So if India were playing Australia there and were 1.8 before the toss, you could expect them to be just 1.65 post-toss after the bookies realise that batting second there, is best.
But it works both ways. Australia will have been 2.1 pre-toss and with the added difficulty of having to bat first in Bangalore, you could expect them to be 2.4 post-toss.
For cricket betting online, you have two options:
Bet on the match winner pre-toss and hope the toss goes your way.
Stay patient, wait for the toss and get involved in live betting.
Post toss, the odds will be updated and then it's your choice: back the team whose chances were harmed by the toss at bigger odds. Or back the team who benefited from the toss at shorter odds than what they were pre-toss.
T20 toss winner Betting
It really is as simple as it sounds. Pick the side you think will win the toss and bet on them.
However, Indian customers should be warned that this does not provide a profitable long-term betting option.
Typically bookies offer 1.86 on one team to win the toss and 1.9 on the other team.
Given a coin toss is the ultimate definition of a 50/50 chance and you can easily see why you're getting lower odds than what you should be getting, irrespective of whether you win your bet.
It's what's known as poor betting value.
Given that, you can still find T20 betting predictions for toss winner in all of our cricket prediction articles!
The teams
Sounds obvious but the make-up of the two teams is an incredibly important factor in T20 betting. Irrespective of where or when India are playing Sri Lanka, it's easy to argue that India are the better team. Especially now that Sri Lanka are going through a particularly bad patch.
For that reason alone, India will always start as favourites against them.
What makes a good T20 team?
We could be here all day but here are a few things most of the best sides have in T20 cricket:
Strong captain making good tactical decisions.
Opening partnership who score quickly at the top of the order.
Opening bowlers who regularly take wickets in the Powerplay Overs.
Good death bowlers who don't go for many runs at the end.
Top class all-rounder who can win a game with bat or ball. If you have two, so much the better.
A 'finisher' batting at 5 or 6 who's an expert at scoring in the death overs, especially when chasing.
A good fielding unit who take their catches and stop runs.
A disciplined side who don't give away no-balls in the field or suffer many run-outs when batting themselves.
At least one spinner who's economical in the middle overs and generally takes wicket a game.
Ability to handle pressure as a team in close matches where every run counts and every wicket is crucial.
So a good starting point is to work out how many of those boxes each team ticks. The more, the better. The greater the discrepancy in how many boxes are ticked, the greater the difference in quality between the two teams.
The 'general' strength of the two teams will generally be well reflected in the teams' respective odds. But where you can get an edge is in terms of team news.
Team News
Teams in T20 aren't always at their best with players missing and that could be as a result of a number of factors.
Injuries to one or more players.
Players opting out for personal reasons. An example of this are West Indies players choosing IPL over playing for their country.
Players being rested as a result of a squad rotation. This has been especially true during Covid-19. Some teams, particularly England, have been keen to rotate their teams to avoid the so-called 'bubble fatigue'.
Players could be suspended by their Boards or by the ICC for serious offences.
Knowing which important players may be absent from a whole Tour is important but then again, the bookies will know that too and adjust their prices accordingly. If India were to play Sri Lanka at home in a T20I and were at full strength, they'd be about 1.5.
But if they were missing Kohli, Sharma, Pant, Jadeja and Bumrah for whatever reason, the bookies would adjust the T20 odds and make them about 1.75. But what can give you the edge as a customer is knowing last-minute team news.
If you know Rohit Sharma isn't playing because he slept in and missed the team bus or that Rishabh Pant pulled a muscle in the pre-match warm-up, that gives you knowledge others may not have.


The wicket
The wicket, or 'pitch' or 'surface' as it's sometimes known, isn't nearly as significant here in T20 as it is in Test cricket, or even ODIs.
Why? Think about it. Over the course of a Test match played across five days, the surface is going to change drastically to an extent that the way it looks on the first morning will be virtually unrecognisable from the one that's there late on Day Five.
How much does a wicket change over the course of 40 overs played in under four hours? Probably not that much. But there are times the state of the wicket may be highly significant.
I've already mentioned the so-called 'toss bias' (see above under 'toss'), where it's a lot better to bat first or second at that particular ground. But there could be another situation where the wicket is very important.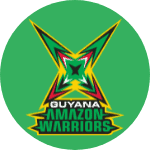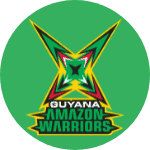 The Guyana Amazon Warriors case study
Take the Guyana Amazon Warriors in the CPL, for example. Guyana don't post or chase big scores but they're absolute masters at winning tight, low-scoring games, on tricky wickets.
When they play their home matches at Providence, a wicket that is exactly as we've just described, they almost don't know what it means to lose there.
That's because they have an army of capable spinners, who often bowl as many as 15 overs out of 20 of accurate spin, making it extremely hard for opposition batters.
We've seen Guayana defend scores of 130 or so time and time again in this manner at Providence. Simple as it sounds, if you know Guyana are playing on a tricky, spinning pitch, they may be a bet…at the right price in the pre-match markets.
But working out the state of the wicket after the game has started can give you some excellent opportunities in live betting, too. Let's take our friends at Guyana again. If they bat first and drift from 1.8 to 2.2 in live betting after losing an early wicket, worry not.
You know perfectly well that Guayana are good on tricky wickets and that they have a history of defending low totals so don't be afraid to side with them when they look in trouble. But if the game is on a true, high scoring wicket, they won't be early as effective so if anything, you might be better off going against them.


Rain and DLS
Sadly, cricket isn't football, so you can't play it in the rain. Cricket fans just have to accept that many a cricket match in any format is going to be at worst completely ruined by rain, at best affected by it to the extent that the game is shortened.
Duckworth-Lewis Stern in T20
Let's say India are playing New Zealand. New Zealand post 180 and just as the last ball of their innings is bowled, the rain comes.
After a 45-minute delay, it's been decided by the Umpires that the game would be reduced to 15 overs when India chased.
But it wouldn't be fair for India to chase 3/4 of those runs in 3/4 of the Overs. That would play too much into India's hands because they'd still have 10 wickets in hand to chase a score over just 15 overs, not the usual 20.
So DLS works out exactly how many runs India need from those 15 Overs, using mathematical formulas. This is what's known as the DLS par score.
There's no opinion involved, just application of pure maths.  Assuming no more rain comes, either India reach that revised target in 15 overs, or they don't.
What if more rain comes?
Using the DLS system, the target can be constantly revised after every ball. The target is revised based on two factors: numbers of overs left and number of wickets in hand.
When you're batting second, the more wickets you lose, the higher the target becomes as the game progresses. And the slower you bat, the higher that score becomes.
The constant revision of the target is important because it means that if the rain comes again and the game is rained off for good, you'll have a winner even if the game isn't actually completed.
Using the above example where India are chasing a target in 15 Overs: if India needed 130 off 12 Overs and were on 135-3 when the game was called off at the start of the 13th Over, they'd win because they were ahead on DLS by 5 runs.
But if they were on 127-3, they were actually three runs behind their DLS target when rain came and put an end to proceedings.
Very often you need to play at least five overs in a game of T20 when the chasing team is batting for the result to stand.
Any less than that and it's just not considered a game of cricket.
Pre-match DLS betting & T20
So that's how it works in a nutshell; but how does it affect things from a betting perspective? There are two rules of thumb here.
The first is that a reduction in overs bridges the gap in quality between two teams. Think about it. India, a far better side than Afghanistan, post 190. Then the rain comes.
Afghanistan know they're highly unlikely to chase that 190 in 20 overs needing 9.5 runs an over.
But they may well chase 170 in 17 Overs if that's what DLS determines is the par score. That's 'only' 10 runs an over and significantly, the (smaller) target would only need to be achieved over 17 Overs, not 20.
Scoring runs across a shorter period really helps Afghanistan's cause in this case. If you knew rain was in the air and DLS could come into play, it might be a good idea to take big pre-toss odds on Afghanistan.
DLS & Live T20 betting
An even better strategy would be to realise the rain was coming and that a reduced DLS target would play into Afghanistan's hands, not India's.
That's because of the second rule of thumb regarding DRS: it favours the team batting second.
Again, think about it.
Assuming no more rain comes and that the target remains the same as at the start of the innings and the team batting second can afford to take more risks and lose more wickets than normal. Which in turn means they can play more attacking shots.
So if in doubt, it makes sense to back the team batting second in a rain-reduced match where DLS comes into play.


Head-to-head record
This is the biggest factor in bookmaking!
Now to one of the secrets of the sports betting industry: the head-to-head record between two football teams, two tennis players or two T20 teams is the single most important factor that betting sites take into account when working out odds ahead of a match.
To use a tennis example: if Roger Federer has beaten Richard Gasquet 18 times out of 20 (the real-life head to head stats), you can see that he's clearly got poor Gasquet's number.
You'll be lucky to get better than about 1.15 on Federer the next time they play because Federer clearly knows how to beat him with ease.
T20 cricket works the same way
India have played Pakistan just eight times in T20Is, mostly as a result of the ban on Pakistan playing at home and a certain reluctance by India to host them in India.
So for the most part, they've played each other at major tournaments.
Those eight games have produced six India wins, including, famously, that 2007 T20 WC final in 2012, where they won by just five runs when Pakistan's Misbah Ul-Haq mistimed a scoop straight to fine leg in the final over.
Earlier in that very tournament, a Group Stage game ended in a tie and a bowl out (pre the days of Super Overs) which India duly won.
Bar a one-off win for Pakistan in 2012 in Bangalore, that's as good as it got for the men in green. India have now won the last four in a row.
Why do some sides have such strong H2Hs against others?
The main factor would be that over the years, they're simply the stronger outfit whichever players they're fielding.
Or it could be that certain match-ups suit certain teams. Maybe it's that Rohit Sharma and Virat Kohli have taken such a liking to Pakistan's bowlers over the years that between them they score so many runs so quickly that the game is up just by virtue of Kohli and Sharma's runs.
Or maybe India's bowlers have worked out how to dismiss Pakistan's key batsmen, like Babar Azam or Mohammed Hafeez.
Or it could be simply down to confidence. Just like the unfortunate Gasquet, if Pakistan keep on losing to their neighbours, they'll end up losing belief they can actually win.
Using head-to-head stats in T20 betting
The India v Pakistan case study is a good example of maybe deciding India are your bet and taking comfort from the fact that the head-to-head record backs up your hunch. Even if you're betting India at short odds.
But you can be smarter than that!
Let's take an IPL betting example to show you how. Who would you rather be backing if the great Mumbai Indians were up against the struggling Rajasthan Royals, winners of the first edition of the IPL, but constant strugglers after that?
Let's recall that Mumbai aren't just the most successful IPL franchise but are so by some distance, including winning back-to-back editions in 2019 and 2020. Let's say it's 1.6 Mumbai and 2.4 the Royals in terms of odds.
Well, remarkably the Royals' record against Mumbai is extremely good.  Over 23 IPL matches there have been 12 Mumbai wins, 11 Rajasthan wins and a no result. So Mumbai are marginally ahead, but only by one match. And what if we told you that it's the Royals and not the Indians who have won six of the last seven between them?
All of a sudden that 2.4 on the team from Jaipur looks decent. They may struggle against everyone else but over the years they've clearly found a way to beat this lot. Which is ironic because Mumbai are arguably the best lot….of the lot.
Finding head-to-head records between two teams is actually pretty easy. Lots of cricket websites will not only give you the overall figures, which are helpful, but will also tell you where and when the games were played. You should even be able to see the scorecards so you know how the game was lost, or which players made particularly significant contributions.


Ground dimensions
Probably not in the same category as some of the other factors in terms of importance but important nonetheless.
Ground dimensions are very different to the wicket the game is played on, even though both are related to the ground where they're played.
Ground dimensions are how long or short the respective boundaries are. Every ground needs to have minimum and maximum dimensions as per ICC regulations but can be a fair bit of difference from one to the next.
The secret is knowing which sides the different dimensions will benefit.
The big boundaries
Take the SCG in Sydney, a notoriously huge ground where hitting sixes requires you to really middle it and time it. In fact, the SCG has the longest straight boundary of any in world cricket at 93.72 metres.
Sides like England, so reliant on six-hitting for success, may not enjoy there as much because their batsmen may find that they keep 'almost' clearing the boundary, only to find that they keep on being caught on it.
But maybe a side like New Zealand may find more success at the SCG.
Players like Tom Latham, Kane Williamson and Ross Taylor are brilliant at playing the ball into gaps rather than hitting lots of boundaries. With such wide open spaces at the SCG, they can get their runs by scoring lots of twos and threes.
Get enough of those and you'll probably win the game.
So if England were up against Australia and were 2.3 to win the game and England were the same price, you might prefer to back the Black Caps than England.
Of course, there's more to betting on a team than having ground dimensions that may suit their style of batting. You'd have to consider as many of the other factors as possible before deciding you had a good bet. But it's certainly a consideration.
The small boundaries
In the semi-final of the 2016 T20 World Cup, the West Indies beat India after chasing 193 with just three balls to spare. The game was played in Mumbai, famous for being a good wicket and having short boundaries, particularly straight.
It's at this very ground that the likes of Kieron Pollard has been hitting endless sixes during his long IPL career, often not even appearing to middle his hits. Batting first, India posted 192/2 mostly thanks to a superb 89 off 47 balls from skipper Kohli. In their innings, India hit four sixes and 17 fours.
At the break, Kohli in particular and also MS Dhoni, were praised for their intensive running between the wickets. After a shaky start, the Windies recovered to win the match. Lendl Simmons played a blinder to get 82 off 51, while Andre Russell finished off the job with a quickfire 43 off 20.
The Windies hit a total of 11 sixes, with Simmons alone hitting more (5) than the whole Indian team together. They also hit 20 fours to India's 17. The Windies knew perfectly well that their best chance of chasing a stiff total was to go for boundaries.
That's their game and Mumbai was certainly the place to put their plan into practice.
The day Kohli got it wrong
But why didn't India work out that boundaries were the way to go when they were batting, given it was in Mumbai?
Kohli may have been out on his feet after batting so well but he may have been better suited to exchanging all that energy spent running so hard, for a few more sixes. He hit just one in 47 balls. It's probably what cost them.
One way of looking at it is that India got their tactics wrong on the day in terms of how they went about their batting.
But as a cricket bettor who knew the Windies like hitting boundaries and that the Wankhede Stadium is the place to hit them, you will have had an excellent opportunity to have bet on the Windies in live betting at some hefty odds, during that famous run chase.


The Dew factor
This one could probably have sat under 'the toss' or 'the wicket' but in a way it deserves its own section. During the day the earth is warmer than the air so there is no formation of dew.
But as evening comes, the air becomes warmer than the earth, which cools and releases heat quickly. The difference between the temperature of the earth and the air around its surface leads to molecules of water condensing in the air and forming a layer of grass.
Dew has the same impact as rain
The effect is somewhat similar to a few minutes of rain on the grass of a cricket pitch. Except if the rain has stopped, it's quite easy to dry an outfield on a cricket pitch, whereas dew is constant and can result in the field being wet for the remainder of the match.
So each time the ball is hit into the outfield, it becomes wet. When this happens, bowlers struggle to grip it properly, especially spinners who wrap their hands round the ball in order to create the spin.
When you see a couple of the bowlers and the captain walking around with a small towel tied to their trousers, you can bet your life it's because there's a lot of dew on the field. The towel is used to dry the ball but sometimes even that is ineffective, leading to disgruntled bowlers complaining that 'it's like trying to bowl with a slippery bar of soap'.
This difficulty leads to spinners not spinning it as much and a loss of control when it comes to the line and length from all bowlers.
In a game of small margins, a couple of full tosses and leg-side deliveries as a result of a wet ball can drastically change the game.
How dew affects in-game tactics
Dew rarely plays a part in day games because you don't get it during the day so you only really have to consider it in day-night games. In this case, there is unlikely to be any dew for the first innings that's played during the day but there should be some for the second innings.
So the side bowling first doesn't have to contend with the difficulties of dew but the side bowling second does.
So what do you do as a captain winning the toss with dew around? You obviously decide to bowl first so you're not handicapped by the wet ball, which means you bat second when the wet ball is going to hamper the opposition's ability to bowl.
It's also true that dew on the outfield can cause fielders to slip when running or to struggle to catch and throw the ball, further reasons why dew makes it harder for the fielding side.
Part of a skipper's responsibility is to be well aware of the dew factor and most T20 captains, like MS Dhoni and Kieron Pollard, will automatically decide to chase at the sign of any dew around.
It's worth noting that you only really get dew in the Sub-Continent in places like India, Bangladesh or the UAE. In the likes of England and Australia,it's rarely a factor at all.
How dew affects T20 betting
We've already established that batting second is much harder when there's dew, for quite a few different reasons.
When India lost to the West indies in that famous T20 semi-final in 2016 (see the section on ground dimensions) India skipper MS Dhoni was quick to point out the effect it had on the game, with India dropping catches, spinners not gripping the ball properly and mistakes in the outfield, all caused by the wet grass.
But that's not to say its' case of batting second when there's dew…and winning. That's far too simplistic for cricket.
When bookmakers know who's won the toss and whether there's dew around, they'll adjust their prices to reflect the advantage in batting second.
So in live betting that could produce the chance to back an underdog, knowing what a difference the dew can make. If Bangladesh are 3.0 pre-toss against India, win the toss and bat second when there's dew around, the 2.5 post-toss could still be a good price.
But if you feel that the dew factor isn't that great on the night or that Bangladesh will stuff things up anyway despite that advantage, it could be a good chance to back India in live betting post-toss at bigger odds than what they'd normally be.
What you don't want to do is bet pre-toss in a match where dew could be a factor.  If you're on the wrong side of the toss, that could be that. So better wait for the toss and reassess your options at the revised odds.


Summing up T20 Betting
That's certainly a lot to take in! There were probably a few factors there that you may not have been so aware of when betting on a T20 game. So we hope you'll consider them in the future; they're all important in their own way.
But the first thing to remember is that not all factors will always be relevant. On a sunny day, you don't have to worry about the effect rain might have. Also, if there's no dew around, that's one less thing to worry about. If teams play their strongest XI, you don't need to think about how absent players and new ones will affect things.
The second thing is that analysing a game based on all those factors becomes easier and quicker with time. The more you practice looking at all these aspects, the quicker you'll come to conclusions about whether they're important and to what extent.
The third thing to say is that you may not need to consider them at all! Here at Bet India we provide in-depth analysis of the biggest T20 games, including providing the best cricket betting tips. In other words, we'll go through all the factors for hours on end, so you don't have to!
Other T20 Betting Options
All this has mostly been about the match winner market in T20 betting with tips on how to weigh up the game, both pre and post-toss, and both in pre-match betting and live betting.
As the most popular T20 betting market, it's the one we've focussed on the most. But remember that any given game of T20 can have 100s of different betting markets. Some are a bit obscure, such as how many runs will have been scored when the first wicket falls.
But there are plenty of good ones where the sort of analysis that goes into the match winner market will also pay off when it comes to betting. Examples of some of our favourites, also covered here on the site, are:
Man of the match betting
Most sixes
Best Sites for Twenty20 Betting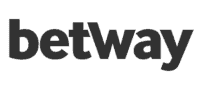 The SAFEST Betting Site in the World!
Focused on cricket for the Indian market
Fast withdrawals with rupees
Live streaming of matches

MOST POPULAR Indian Betting Site
Accepts Indian payment methods
Good selection of sports
Amazing customer support

The BEST Betting Site in India!
Cricket & Kabaddi Betting
Fast Paytm Withdrawals
Local Indian Brand