The popularity of top batsman betting
There's no doubt that the match winner of any given game of cricket is by far the most popular market for online cricket betting across the world.
As you know, in India that's followed by the toss winner market, which also enjoys a curious degree of popularity.
But in most countries, it's the top batsman market that attracts the most interest, just after who's going on to win the match.
Why is it slightly more popular than the top bowler betting market in general? Who knows? Maybe it's just that it's slightly easier to work out who's going to win. Or maybe it's just that fans are more interested in what batsmen do than bowlers.
Either way, a top batsman market can produce some excellent opportunities to those who know how to spot them.
We're about to tell you what are some of the golden rules for online betting on any top batsman market. And you'll also find the extra factors you should consider when betting on this market across the three different formats.
General rules for Top Batsman betting
On the face of it, it looks pretty straightforward. Look at the team's classiest batsman, the big run machine…and run with it.
If only. Just because you're Virat Kohli, Steve Smith or Kane Williamson doesn't mean you're going to be the team's top batsman in any given match time and time again.
A player's career average will give you a pretty good indication of how good that player is.
Career averages do, after all, paint the best possible picture of just how good a player has been over the course of 50 or 100-odd games in that format.
After all, when Kohli averages 59.00 in ODIs and Ajinkya Rahane averages 35.0, it's not rocket science that on average Kohli scores 24 more runs per innings than Rahane does.  And so is likely to win this market a lot more often than Rahane does.
But you're going to have to work that little bit harder to find the good value bets in this market – of course, you can always check our free cricket betting tips instead!
Below are some of the things that are relevant to know across all 3 formats.
Career average
We've just mentioned it as a good starting point and it's a good metric for the overall quality of the batsman. But it's not the be-all-and-end-all.
For example, Aaron Finch has a brilliant career record in both ODI and T20 cricket but he's been horribly out of form for about a year now.
Would you want to be backing him at 3.5 to top score for Australia based on his overall record when he's been so badly out of touch for a while? Probably not.
Record in that country
Some batsmen just cannot perform in certain conditions.
A good example of that is David Warner. A man who has scored Test centuries in just about every country he's played in, he's struggled terribly in English conditions when the ball is swinging, especially against England's Stuart Broad.
Record against opposition
You'd think that a top batsman like AB de Villiers or Kohli can go out and score a lot of runs against any opposition. That's true to an extent but you'd be surprised by how players' records can change drastically depending on who they're up against.
Some batsmen may struggle to play a team full of spinners like India or Bangladesh because they don't play spin well.
While certain batsmen who are so used to playing spin, may have particularly poor records against the quickest bowlers, or those who swing the ball the best.
There's also a confidence factor at play here. Is a batsman more likely to do well against a team they have four hundreds against? Or one they've never scored a fifty against?
Record at that ground
It's not just the country that's important, it's also the ground itself. It's very different playing at Bangalore to Kolkata, just like it's very different playing at Lord's or Trent Bridge.
Different wickets, ground dimensions and scoring areas can make a huge difference to how a batsman performs so study how that batsman has performed over the years at a particular ground.
As an example, South African batsman Hashim Amla had an insanely good record when playing at Centurion. Everytime he went out to bat he seemed to get at least 50, so you'd be far better off backing him when he was playing there than anywhere else in the world.
Win percentage as top batsman
Imagine the scenario. You've placed a perfectly good bet on Rohit Sharma to top score for India at odds of 4.0. Sharma gets 120, only for Chet Pujara to get 160. You missed out.
It illustrates the point that sometimes it's not enough to just go out and get a big score, especially if that team is full of high-quality batsmen, like India, England or Australia.
So the final piece of the jigsaw is to know how often a batsman top scores for his side, rather than just how many runs you expect him to score. After all, as per the Sharma/Pujara example, getting a big score is one thing. And top-scoring is quite another.
The problem is this is easier said than done. It's one thing knowing that Kohli averages 52.04 in Tests compared to Sharma's 46, but it's not easy to know who top scores more often for the team or even more crucially, how many times per 10 games played, a particular player top scores.
Sadly, there's no definitive website or database that's going to tell you that, so you're going to need to crunch some numbers 'off your own bat'.
Odds
Odds, always odds. It doesn't matter how well you do your research, how well-prepared you are and how often your top batsman bet wins if you're not betting these batsmen at the right odds.
Take our mate Kohli as an example, ahead of an ODI against Pakistan at Bangalore. The best odds on offer for Kohli to be India's top batsman are 3.5, implied probability 28.6%. Let's say you know that Kohli top scores for India 21% of the time in ODIs. And let's say that you've looked at all the other factors, as well.
His record against Pakistan may not be fantastic so he loses some marks there but then again he's playing at his IPL home ground of Bangalore, where his record is fantastic. After going through all the data, you decide that Kohli has an implied probability of 25% to top score, accurate odds of 4.0.
If you're betting properly, you shouldn't bet on Kohli because the online betting odds are 3.5 while your data tells you he should be 4.0. So he's a shorter price than he should be. If he was exactly 4.0, you'd have a fair bet. If you were lucky enough to get bigger than 4.0, then you'd have a very good bet.
How do you choose between two good value batsmen?
If you followed all the guidelines above ahead of any top batsman bet, you wouldn't be far off having a good wager every time as for the most part, all those rules and factors are relevant across the three formats.
And before we move onto the different formats, it's worth clearing one thing up: what do you do when you've identified two or more players who represent good value (in terms of odds compared to the implied probability of top-scoring) after analysing all those factors?
The first thing you can do is split your stakes between them, especially if one is a considerably bigger price. For example, you could go with Kohli at 4.0 to top score and also Ravindra Jadeja at 15.0 to top score against Sri Lanka.
It makes sense as long as both have better odds than what they should be. You don't want to be going with more than two players, though. Not only is it unlikely you'd get more than two players who were bigger odds than they should be, but it also doesn't make sense to spread your bets too thin.
There's another option. If you have two or more players who are better odds than they should be, work out which one gives you the bigger edge. For example, if Kohli is 4.0 when he should be 3.8 and Jadeja is 15.0 when he should be 10.0, then it's Jadeja who gives you the bigger edge.
Not because his odds are bigger but rather because the bookies are giving away a 50% edge on Jadeja, but only a 5% edge on Kohli.
Top Batsman Betting in Test Matches
Top batsman betting in Test matches is a very different ball game to top batsman betting in T20 cricket or the one 'in between' ODI cricket.
Here are a few tips on how to pick a top batsman bet in the longest format.
Quality is King
It sounds obvious but hear us out. It's one thing for someone like Kieron Pollard or Andre Russell smashing 40 off 20 balls in a T20 game to top score for their side.
But it's quite another to be a Test batsman. A Test batsman could easily face 150 testing deliveries, each one just one mistake away from taking a wicket.
Here are just a few of the qualities needed to succeed as a Test batsman:
Sound technique
Good defence
High levels of concentration
Physical stamina
Good shot selection
Decent running between the wickets
Awareness of conditions
And luck!
There's a reason it's called Test!
Test cricket remains the ultimate form of the game where batsmen are tested to the full. The clue is in the name: 'Test' cricket!
So sloggers like Pollard and Russell (not that they play Test cricket anyway) wouldn't go far in a game where patience and run accumulation is king, rather than quick scoring.
Now look at players like Kane Williamson, Chet Pujara, Steve Smith, Ben Stokes. How many of the boxes above do they tick? Practically all.
Their Test match record will speak for itself but if they haven't played much Test cricket, their first class record will give you a good idea of their quality.
What you need, perhaps above all else, is a player who values his wickets and hates getting out.
Big scores over consistency
Ideally, you want a batsman who has a high career average of 45-50, which shows you how consistent they are. And on top of that, you want a batsman who not only has a high average but has a Test career with a lot of 50s and 100s.
But of course, not everyone can tick both boxes because there are only so many Kohlis, Smiths and Joe Roots out there.
So ask yourself the question: would you rather have a batsman who always gets to 40 and then gets out? Or one who has a few failures but when he gets going, often gets 100?
You want the player hitting the 100s. Maybe a player like Ajinkya Rahane often gets 40 or 50. That may be enough to win occasionally, especially in low-scoring games but most of the time you need someone who gets to 80 or better.
Batting position practically irrelevant
We'll explain in due course why batting at the top of the order is such an advantage in limited-overs cricket. Well, in Test cricket, it's not important.
In the past, players like Sachin Tendulkar, Michael Clarke and Kevin Pietersen were prolific winners of top batsman betting heats despite always batting at number four. The likes of Shivnarin Chanderpaul of the Windies was a regular winner at number five, as is Ben Stokes of England at present.
India's Rishabh Pant has made a habit of top-scoring when batting as low as 7 for India.
The reason why batting position is not so important is that in Test cricket you're not going to run out of deliveries. For the most part, the exception being a declaration, as long as you're still there, you have all the time in the world to just keep on batting.
There is of course a danger that you might run out of batting partners but that's really only the case for players batting at seven or lower.
In fact, there will be times when batting as an opener is the worst place you can bat. When the ball is hard and swinging, you want to be waiting for the ball to soften and the pitch to flatten, so you want to be batting at four or five, not opening the innings.
Ability to assess conditions is vital
Conditions are more important in Test cricket than limited-overs cricket.
For the most part, wickets in limited-overs games are deliberately prepared to be better wickets than in Test cricket. So whether a Jos Buttler is batting at Lord's or in Chennai, it doesn't make a huge amount of difference; a good player is a good player.
But contrast that to Test cricket. Can the batsman handle early swing in English conditions? Can he play dozens of overs of spin on a turning wicket in Kolkata? Does the batsman have the concentration and stamina to bat for hours in energy-sapping, polluted conditions in Chittagong?
Ex-England skipper Alastair Cook was famous for having freakish powers of concentration and famously, didn't sweat, despite batting for hours in challenging conditions in the Subcontinent where he enjoyed so much success for a non-Asian player. That's part of the reason why he was England's top batsman over in India, Sri Lanka and Bangladesh so often.
Consider shot-making and shot-selection. In spinning conditions, players need to know how to play the sweep and better still, the reverse sweep. A busy player with plenty of shots in his armoury like Kane Williamson is a much better bet in these conditions than a David Warner, who likes to hit through the line by trusting the pitch.
Top Test Batsmen bets at Good Prices
Ben Stokes – England
Marnus Labuschagne – Australia
Dean Elgar – South Africa
Shakib Al-Hasan – Bangladesh
Dinuth Karunarathne – Sri Lanka
Best Sites for Test Top Batsman Betting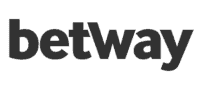 The SAFEST Betting Site in the World!
Focused on cricket for the Indian market
Fast withdrawals with rupees
Live streaming of matches

MOST POPULAR Indian Betting Site
Accepts Indian payment methods
Good selection of sports
Amazing customer support

The BEST Betting Site in India!
Cricket & Kabaddi Betting
Fast Paytm Withdrawals
Local Indian Brand
Top Batsman Betting in ODI Matches
We often talk about ODI cricket being halfway between Test cricket and T20 cricket.
That's because eight hours of play in an ODI is quite a lot compared to the three and a half hours of a T20 game.
However, ODI cricket, like T20, is played over two innings where one side bats first and the other hopes to chase the score.
It also has many of the same characteristics to T20 in terms of rules: a limited number of overs, restriction on how many overs each bowler can bowl, no-balls for overstepping, to name but a few.
Let's look at the unique factors to be considered when trying to pick an ODI batsman to top score for his team.
Batting spot important, not vital
Later on we'll explain why openers hold all the trump cards in T20. And we've already explained why in Test cricket anyone batting in the Top Six has an equal chance, as long as they're good enough.
But what about ODIs?
The obvious answer is that the higher a player bats, the better. After all, only openers are 'guaranteed' to get a bat.
But then again, how often does a team end an innings 250-0 or 300-1? Not often. So players in the Top 5 or 6 should all have a good chance to at least face enough balls to top score.
Players like AB de Villiers of South Africa top-scored from Number 5 dozens of times in ODIs, as did the great MS Dhoni for India, so don't let that put you off.
Middle-order batters tend to be considerably bigger prices than openers anyway. So finding these Number 4 and 5s who win often is like gold dust.
The pitch
Batting position becomes more relevant than usual if one of these two factors come into play:
It's a particularly tricky pitch that could lead to a low-scoring game.
There's rain and the second innings may be reduced in overs.
Take the first one. If Sri Lanka are batting in England on a tough track like Cardiff, they could well only score 200. That's not a factor when picking a Sri Lanka top batsman because they'll all have a fair crack of the whip.
But it could be a problem when picking an England top batsman. If they're 'only' chasing 200, is Ben Stokes at five or Moeen Ali at six going to face many balls? Probably not.
In this case, you're better off backing an England player in the Top 3 who will definitely bat, although you'll have to be prepared to take shorter prices on those players.
Duckworth-Lewis Stern
Similar story if there's rain and the game is affected by the Duckworth-Lewis-Stern system.
Say Sri Lanka actually get to 200 batting first and then there's rain. Rather than chasing 200 off 50 overs, England are chasing 120 off 25 overs. That's not going to provide many opportunities to anyone batting lower than 4 because it would be a very straightforward chase.
So when you think there's rain around and a shortened match, that's another situation where you shouldn't look too far beyond the Top 4.
How to know a match may be shortened by rain
Easy, check the weather forecast online on wherever the game is going to be played, or listen to what the match commentators say about it on radio, or TV, or on Cricinfo in their ball-ball-ball commentary.
Of course, we provide lots of cricket prediction previews here at Bet India and the likelihood of rain is always something we discuss in them under 'venue and conditions'.
Beware the star-studded batting line-up
One of the secrets to successful betting is to… not bet sometimes.
England's batsmen in an ODI is a case in point. It's not unusual for England to field Jason Roy, Jonny Bairstow, Joe Root, Eoin Morgan, Ben Stokes, Jos Buttler and Moeen Ali in a powerful Top 7.
Good luck picking the right one from those to top score. They're all excellent players with strong records who can all (Joe Root aside) score incredibly quickly, so who to pick?
Well, the openers have a bit of an edge for the reasons we've talked about already but anyone in that Top 7 is more than capable.
So the rule thumb would probably be to go with the player who had the biggest odds.
But then again, you don't have to bet at all.
You're much better off focusing on a team where one or two players really stand out as top batsman candidates, especially in a relatively poor batting line-up.
Wouldn't you rather be backing Shakib Al-Hasan to top score for Bangladesh or Kusal Perera to top score for Sri Lanka, rather than Bairstow or Buttler for England?
We certainly would.
Top ODI Batsmen Bets at Good Prices
Babar Azam – Pakistan
Mushfiqur Rahim- Bangladesh
Jonny Bairstow – England
Rohit Sharma – India
Angelo Matthews – Sri Lanka
Ross Taylor – New Zealand
Best Sites for ODI Top Batsman Betting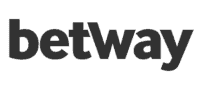 The SAFEST Betting Site in the World!
Focused on cricket for the Indian market
Fast withdrawals with rupees
Live streaming of matches

MOST POPULAR Indian Betting Site
Accepts Indian payment methods
Good selection of sports
Amazing customer support

The BEST Betting Site in India!
Cricket & Kabaddi Betting
Fast Paytm Withdrawals
Local Indian Brand
Top Batsman Betting in T20 matches
The invention, emergence and instant popularity of T20 cricket was a breath of fresh air when the game of cricket really needed it.
The IPL (and other domestic T20 tournaments) has invigorated the game and created a new generation of young fans while keeping existing fans engaged in a format that's fast, fun and frenetic.
But what has it done in terms of IPL betting and more specifically on the top batsman market?
The answer is that it's made the whole rationale behind successful betting change drastically because it's no longer a case of trying to work out who might be good over a day and a half of batting (Test matches) or 50 overs played across three and a half hours (ODI cricket) when it comes to top batsman betting.
The reasoning is very different in T20 cricket and here are the golden rules to successful betting on this particular market.
Openers hold all the trumps
We've said that in Test matches, anyone batting in the Top Six has almost an equal chance of top-scoring as long as their technique, temperament and skill levels are up to it.
ODIs are a bit different: it's not impossible to top score from five or six, but it is admittedly, a fair bit harder. In T20 cricket, the openers hold the advantage.
Let's look at the two following scenarios as proof of that.
Australia are batting first against Pakistan
David Warner is opening the batting and is on 50 off 40 balls. Opening partner Aaron Finch got 35 off 30 balls when he gets out.
In comes Steve Smith, one of world cricket's top batsmen, at number three. But his chances of top-scoring are virtually impossible.
Between Finch and Warner, they've already consumed 70 of the 120 balls in the innings and whereas Smith is on 0, Warner is already on 50.
Smith would have to somehow score 50+ off not that many balls while hoping he retains most of the strike to even get anywhere near him. And that's assuming that Warner gets out pretty soon after getting to his 50. In other words, it's almost mission impossible.
For those who backed Smith at say 4.0, they never even got a fair crack of the whip. It wasn't your fault, much less Smith's, that Australia got off to such a good opening partnership and that he has no chance of top-scoring. Because….openers hold the advantage.
Australia bat first and after a horrendous batting collapse, post just 130
On the lookout for good betting value, you've gone with the experienced Number 4 batsman Mohammad Hafeez pre-match, to top score for Pakistan at odds of 5.0. Not a bad price for a man with his career stats.
But you're in danger of throwing your money away when Hafeez doesn't bat at all, as Pakistan chase that 130 for the loss of just one wicket, where Hafeez doesn't even make his way to the crease.
Another good example of why openers are in a position to top score and why we need to reassess our thinking in this format.
Strike rate is hugely important
The above scenarios are examples of a game where it's all about the openers.
In the first case, the Australian openers made hay while the sun was shining batting first. In the second, the Pakistan openers made light work of the straightforward run chase and never gave anyone else a chance. But it's not always like that.
Openers hanging around past the 10 over mark isn't always the case, nor are chases of just 130. So it's not always going to be the case that openers always dominate.
But if you're going to go with a player batting at five or six, there's one thing you're going to need in your favour: for them to have a very high career strike rate.
It all comes down to maths.
Russell sets the standard
Andre Russell of KKR and the West Indies has a T20 career strike rate of 169; that's barely human.
It means that, on average, if he were to face 30 balls per innings, he'd score 50 runs.
So even if he bats at five or six, as is usually the case, he'd be able to score so quickly that he might yet overtake an opener or number three who got 35 or 40 runs.
Assuming of course that they were batting first or that his team weren't close to chasing the score when he got to the crease.
Career strike rates rarely lie
Contrast that to a Joe Root or a Steve Smith. The former has a career strike rate of 126 in T20I cricket, whereas for Smith it's 129.
In other words, their numbers suggest that unless they have a lot of deliveries to face, they're not going to score too many runs.
But the likes of Russell or his West Indies skipper Kieron Pollard – strike rate of 136 in internationals, 152 at domestic level including IPL, can defy the stats.
They can score so quickly when they come in that they make a mockery of a top batsman score of 30 or 40.
But they're the select few and the stars need to be aligned for them to have a shot.
But hey, they're available at big prices and they're the real deal so you only need one or two of those to go your way over the course of an IPL season or a T20 World Cup to be in profit.
Look out for 'floaters' and 'promotions'
A 'floater' is a batsman who doesn't necessarily have a fixed batting position and can come to the crease depending on the state of the game. Examples of this are Australia's Glenn Maxwell and England's Sam Curran, especially when playing for CSK.
The concept is a bit different to a batsman being 'promoted' up the order, though the end result is almost the same. An example would be if Ravindra Jadeja was slated to come in at number seven for India but for whatever reason, Kohli decided he should come in at number four. That could be to target the spinners or to have a right-hand/left-hand combination at the crease.
What's the relevance of a promotion or a floater moving up the order?
The relevance is that Jadeja may have been available at odds of say 15.0 to top score for India given he was meant to be coming in at seven, which are fair odds.
But he's certainly not a 15.0 chance if he bats at four; he should be about 7.0. So you could be getting twice the 'real odds' about a player if he's promoted up the order.
Other players who sometimes get promotions up the order are: Andre Russell, Kieron Pollard and Sunil Narine (West Indies); Shadab Khan (Pakistan) and Jos Buttler (England).
Just like with the middle-order 'sloggers' who can win this heat by scoring 40 off 20 at big prices; you only need to nail one or two bets a tournament on a batsman who was a big price and won after being promoted, to show a good profit.
Top T20 Batsmen Bets at Good Prices
Babar Azam – Pakistan
Jos Buttler – England
KL Rahul – India
Kusal Perera – Sri Lanka
Glenn Maxwell – Australia
Best Sites for T20 Top Batsman Betting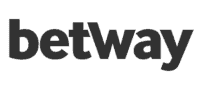 The SAFEST Betting Site in the World!
Focused on cricket for the Indian market
Fast withdrawals with rupees
Live streaming of matches

MOST POPULAR Indian Betting Site
Accepts Indian payment methods
Good selection of sports
Amazing customer support

The BEST Betting Site in India!
Cricket & Kabaddi Betting
Fast Paytm Withdrawals
Local Indian Brand