Best T20 World Cup Betting Sites
T20 Cricket World Cup Odds
Of course, there's watching the ICC T20 World Cup tournament and then there's making money through online betting from it.
As per usual, our mission is to keep an eye out for T20 World Cup betting odds that offer true value to our readers. We'll give you free cricket betting tips and where you can bet but more importantly, we'll also explain which teams and players are a good value bet in terms of their sporting credentials and the thinking behind putting your money on them.
This is all part of our promise to you to do all the groundwork, so you don't have to! It's also another good opportunity to carry on trying to beat the bookies together!
At the moment, there aren't too many team odds on the ICC T20 World Cup available but we're constantly monitoring the situation and when good sports betting opportunities arise, you'll be the first to know.
Best Cricket World Cup Odds and Sites
Most betting sites have hosts Australia and India as joint-favourites at around 4.0, followed by England at roughly 5.0, hot on their trail.
Then it's New Zealand, Pakistan and South Africa all at very similar prices of around 9.0.
Then come two-time winners the West Indies (15.0), recent Asia Cup winners Sri Lanka (26.0) and next in the betting it's Afghanistan, who are a huge price at roughly 67.0 with some betting sites.
Remember that the early bird catches the worm so if you have a strong feeling about a particular team, especially if it's an outsider, now is the time to grab those big early prices on the live cricket satta rates.
[/wave]
Best odds on T20 World Cup betting
Other Cricket World Cup Betting Options
One of the great advantages of the biggest cricket tournaments coming around is the never-ending choice of different betting markets! The ones below are all very similar to ones you can choose for IPL online betting, so you might already know most of them.
The general rule with any sports event is that the more interest there is in it from fans, the Media and sponsors, the more variety of things there are to wager on. All the better for us.
That's because the more choice of ICC T20 World Cup betting options, the greater the chances of finding real sports betting value. Just as an example: if the winner market doesn't offer particularly attractive prices, then maybe the tournament top bowler or top batsman market provide better options.
It's also always a good idea to not put all your eggs in one basket. Just putting a big bet on Australia to win outright and nothing else could be less wise than spreading your stakes across four or five different markets as a way of, well…hedging your bets. It's also a lot more fun to have different wagers that involve a number of teams rather than just focussing on one; it makes every match more exciting.
Here are some of the best betting markets, split into tournament markets and match ones.
Outright Winner
When all is said and done, this is what ICC T20 World Cup betting is all about: making it to the final and getting your hands on that trophy.
If as a punter, you want to focus on the big picture, then this could be the market for you. It helps to research the teams' historical performances at T20 WCs, the players they have, the leadership ability and cricketing brain of their captain, team tactics, recent results and their T20I ranking. Other important factors are whether the conditions in the country where it's being hosted will suit that particular side and whether in the first stage of the tournament they've been drawn in a strong group, or a weaker one.
Once you've gone through all that, you should be in a good position to decide whether the likes of Australia or England are good bets as favourites. Or whether it may pay to go with more unpredictable yet equally dangerous sides like Pakistan or the West Indies, at much bigger odds.
ICC T20 World Cup Top Batsman
Cricket is a team sport but there's certainly room for individual brilliance within it and if you're an elite batsman, this is one of the great rewards in the international game to be eyeing up: being the top batsman at the ICC T20 World Cup tournament.
Great names from the past to have won it include Shane Watson, our very own Virat Kohli and Mahela Jayawardene.
This time round the men to beat will include Kohli once again, David Warner, Babar Azam, Jason Roy, Quinton de Kock and Rohit Sharma.
The great thing about this market is that because any one of 15 or 20 players have a chance, prices are never very short on any candidate. As ever, do your research to work out which batsmen have a strong record in that country, are in good form, boast healthy strike rates and averages and that they bat in the positions where you tend to score the most runs. Which in this case means: the Top 3.
Make sure you check out this ultimate top batsman betting guide so you can master this market for yourself!
World Cup Top Bowler
There's been a theory doing the rounds over the past few years that it's bowlers who win you tournaments, not batsmen. The elite ones like Mitchell Starc or Trent Boult have a knack for taking wickets at key times or by dismissing the dangermen, while also keeping the runs down.
But when playing this market, it's just wickets taken that you need to focus on. So you're much better off going for a proven wicket-taker like Kasigo Rabada who always takes wickets even though he can be expensive, than one like Tim Southee, who is economical but doesn't take as many wickets.
The crucial metric here is bowlers' strike rates: the average number of deliveries needed for each wicket they take, throughout their career. Rather like the tournament top batsman market, it's a wide one open one so you're sure to get odds of at least 8.0 on whoever you choose to go for.
Other than Boult, Starc and Rabada, other bowlers to look out for are: Rashid Khan, Adil Rashid, Pat Cummins, Lungi Ngidi and India's Jasprit Bumrah.
Make sure you check out this ultimate top bowler betting guide so you can master this market for yourself!
Match Winner
Chief in popularity among the individual match markets is who's going to win the game. This is a particualrly imporant when betting on T20 so make sure you understand how it works!
It is of course true that the cream rises to the top and that the more finely-tuned teams with the players boasting the most star quality tend to win more often
But it's also very true that T20 is the most volatile format where often one big individual performance can turn a game on its head and therefore the form of cricket where upsets happen the most and underdogs prevail more often. Who can forget the West Indies upsetting India in the semi-final of the last T20 World Cup tournament, mostly due to a one-man batting masterclass by Lendl Simmons?
So if it's ICC T20 World Cup betting outsiders you like, this edition should throw up some good opportunities for you as long as you can make a sensible and well-rationed case for why such an underdog has a shot.
Remember that on the match winner market, you can put your money down before the toss, after the toss, or once the game is actually already underway.
Highest Six Over Total
The first six overs of the innings, also known as the Powerplay overs, are crucial in any match.
Get off to a flyer with quick runs and you've got every chance of winning it. But lose early wickets without finding the boundary and you're up against it.
Betting on which side will have more runs on the board after six overs involves looking at how quickly the opening batsmen (and number three) tend to score and how tight the fielding team's opening bowlers normally are. Good, accurate, varied bowling is very hard to get away while full tosses and legside deliveries are very easy to score boundaries off.
A combination of use of stats and gut instinct regarding the players is usually the best recipe to making your selection in this market.
This market also has the 'tie' runner in it, in case they end up on the exact score after six overs.
Man-of-the-match
Cricketers will all tell you that ultimately it's team efforts that matter but if there's one thing that any player worth his salt loves, it's picking up the man-of-the-match award.
There have been some outstanding individual performances in the ICC T20 World Cup over the years. Shahid Afridi of Pakistan won a few MOMs in the early editions with his leg spin and big lower-order hitting, while Mike Hussey's winning knock of 60 off 24 balls against Pakistan in the semis in 2010 will live long in the memory.
But those are nothing compared to the fact that Marlon Samuels was man-of-the-match in both World Cup finals he played in, first in 2012 and then in 2016.
Even more so than the top batsman market, there are always attractive odds on whichever player you fancy because all 22 men on the pitch have a chance of being man-of-the-match.
Even the best players of all like Virat Kohli or Ben Stokes tend to be available at odds of at least 7.0. Getting a couple of these right during a World Cup will surely leave you in clover.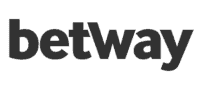 The SAFEST Betting Site in the World!
Focused on cricket for the Indian market
Fast withdrawals with rupees
Live streaming of matches

MOST POPULAR Indian Betting Site
Accepts Indian payment methods
Good selection of sports
Amazing customer support

The BEST Betting Site in India!
Cricket & Kabaddi Betting
Fast Paytm Withdrawals
Local Indian Brand
Cricket World Cup FAQs
Yes. There are no laws in India that make online betting illegal. All the laws that do exist related to gambling or betting are in the physical space only. In other words, you can bet on sports online, including the Cricket World Cup.
Hosts and defending champions Australia are the joint favourites alongside the always well-fancied India team. Then next in the betting come England and there's a good chance that the winner will come from one of these sides. The inevitable 'dark horses' come in the form of Pakistan and New Zealand. But Australia won it as an unfancied side last year and Sri Lanka were huge outsiders before winning the recent Asia Cup, so it's a wide-open tournament!
Betting on the Cricket World Cup online is as easy as ordering food or a cab on your mobile phone! All you have to do is pick an operator, create an account and make a deposit. Be sure to get your welcome bonus. After all of this, you can go about betting on the Cricket World Cup online with real money, picking your favourite teams or lucrative markets.
They certainly can and as joint favourites alongside Australia, cricket bettors are certainly expecting them to go close. They have a vibrant squad of players to choose from and have most bases covered. But they crashed out early in both the 2021 World Cup and the 2022 Asia Cup so will have to handle the big matches better under pressure.
T20 Cricket World Cup Betting Advice
If you want to know how to bet on the T20 World Cup online, you've come to the right place.
Not only do we have money-making T20 World Cup betting tips but each article also includes details that explain the rationale behind each bet. That means you're getting the best odds for your bets too!
So in this regard, our T20 World Cup content is unique: you can either just follow the tips and end up in profit. Or you can also learn about the thought processes behind the bets so that you can apply the same research and techniques when choosing where you can enjoy online cricket betting and placing bets for yourself in the future.
A betting education if ever we've seen one!
How to Bet on the Cricket World Cup
All of our betting partners are focusing on India and the needs and wants of Indian customers so all of them have T20 World Cup betting well covered. After all, that's our big sport and this is one of the biggest events within it.
To get to T20 World Cup betting markets go to 'cricket' and then scroll to find the 'T20 World Cup' or 'ICC T20 World Cup' as some sites call it.
Some of the outright markets will be available already, others will be added shortly and the matches themselves will also be live to bet on nearer the start of it.
Where to Bet
With such a big tournament around the corner, there is no shortage of betting sites looking for your business. But which ones can you trust? Which have great odds? Which is the best to place bets at?
We've done all the research and have written down our findings of each of the best betting sites we've looked into, in an honest and transparent way. That means you don't have to put in the hours or find out for yourself what each of them is all about.
You just need to read our in-depth and unbiased reviews and see which ones tick the most boxes in terms of what you personally are after.
One thing you can count on: if the likes of 10CRIC, Pure Win or Betway are among our list of partners, it's because they've already passed the test of being high-class betting sites.
Another thing worth noting when choosing where to bet is the withdrawal time. The fastest withdrawal betting sites in India are obvious choices because you get your winnings as quickly as possible.
Specific Cricket World Cup Bets
Some betting sites are happy to believe the hype, cut some corners and tip-up what is most likely to happen. But then again, we're not just any old betting site.
Our thought processes go beyond considering the obvious and our knowledge is deep and discerning rather than just considering the top-line stuff that everyone else is already doing.
The result is that we'll come up with some unusual bets and a few on obscure markets but we'll always give you a good run for your money.
After all, winning a certain amount of money on which team will finish rock bottom or who will be top bowler for Afghanistan is worth the same as winning that same amount on who will win the whole tournament.
General Betting Advice
Star players mostly concerned with their own stats don't win you T20 World Cups. Teams who are the best-balanced, go to battle with the best game plans but who are able to adapt them during the course of the game, are the ones to look out for.
It's easy to favour the big hitters with the big bats but each game of cricket presents unique conditions and circumstances. So look out for the teams who can play different brands of cricket based on the factors on the day, rather than the one-dimensional sides who can only play one way.
The Top Cricket World Cup Betting Sites
Cricket World Cup Betting Odds & News
Finding good value cricket predictions for the ICC T20 World Cup tournament doesn't magically happen with a click of the fingers.
It takes time to research such factors as head-to-head records, scoring rates, any bias towards batting or fielding first, coupled with an understanding of the abilities of the players on the pitch and how this translates to the betting arena. And that's just the winner market.
Thankfully, we're happy to do all the heavy lifting and perform this research for you, in a bid to help new players win.
All you need to do is read our analysis, follow our winning bets and above all: remember to visit our site frequently, especially ahead of the biggest games.
We'll also bring you all the latest news stories around the T20 World Cup so you have all your essential Cricket T20 World Cup info all in one place.
T20 World Cup Live Betting
From a sports betting perspective, the fun doesn't end at the toss or when the bowler is running to bowl the first ball. Quite the opposite; that's when it's just beginning for each of the matches in the tournament!
In addition to all the pre-match markets, all the betting sites we recommend also offer T20 World Cup live betting.  If you already bet on the game pre-match, you don't have to go anywhere because that's exactly where the in-play betting markets will be.
In-play betting allows you to bet during the game until the winning runs are scored or the last wicket is taken. That applies not only to the outright winner bets but a few others like what the first innings total will be or who will be the team's top batsman.
Check out the best live betting sites in India with top live odds!
Advantages of live betting on the T20 World Cup
You can still bet on a T20 World Cup game if you missed the chance to do so before it started.
In-play gives you the chance to watch the action a bit before striking your bet. You can consider the wicket, the players' performance (and body language) and whether it's a high scoring game or one where it's hard to score runs, before placing your bet.
You can use your knowledge to gain an edge. For example, if you know the West Indies are ace chasers but poor at batting first, you might want to side with them as outsiders chasing a decent total; but you may want to back the opposition if the West Indies have to bat first.
Pakistan v South Africa 2009 World Cup- 1st semi-final.
When Pakistan batted first and posted 'just' 149 against an in-form South Africa, it didn't look like much of a total. But to the cricket connoisseur, maybe it was better than it at first seemed. Maybe in terms of average scores at Trent Bridge in Nottingham, it was about par but it's worth understanding team strengths and dynamics to see why Pakistan were a good bet as outsiders at the change of innings.
Pakistan aren't a good chasing side at the best of times and they certainly weren't back then. And neither were South Africa, however, since that infamous semi-final at the 1999 World Cup where they stole defeat from the jaws of victory, have had a reputation for choking in pressurised run chases.
So a somewhat nervous South African batting line-up were always going to be up against it facing a Pakistan bowling line-up containing ace pacers Mohammad Amir and Umar Gul and spin twins Shahid Afridi and Saeed Ajmal. And so it proved, as Pakistan won by seven runs.
The lesson: work out which teams are stronger at batting or fielding first, assess the score on the board and decide whose shoes you'd rather be in at the break.
The three-wicket rule
Stats show that a side losing three or more wickets during the Powerplay overs lose the game about 90% of the time. It makes sense: not only are your best batsmen generally those at the top of the order which you've just got out but losing three wickets so quickly means that the middle-order is under huge pressure, knowing that the loss of one or more quick wickets and it's virtually game over.
So it could pay to go with a big underdog using Live Betting. If at this T20 World Cup Afghanistan are available at a big price like 3.5 when they have India at 30/3 after six overs batting first, they could well be worth a bet.
Many will think that India will bounce back and win the game one way or another as the classier side but the stats suggest it's unlikely; so don't be afraid to go with the underdogs once you see that third wicket go down during the Powerplay overs.
Best T20 World Cup live betting sites
Create an account today!
You have learned the background on the tournament and some Live Betting wager ideas. As well as that, you got a brief analysis of the teams. Not to mention, a list of top-class bookmakers where you can place your bets.
So now it's time to choose where you want to open your sports betting account. You're certainly going to need one!
Let's get started – and remember to always gamble responsibly.