India Betting – T20 World Cup
It's not so long to go to the start of the T20 World Cup now and India, as ever, are one of the favourites to win it.
But they'll have to overcome the disappointment of an early exit last time out to go with a shock premature exit at the recent Asia Cup, as well.
It's time they justify their status as favourites on the back of such a rich squad of players with great IPL experience at the biggest T20 tournament of them all.
Find you everything you need to know about India at the T20 World Cup in terms of past performances and how they might fare this time, plus of course provide you with some great tips and tricks for online cricket betting on India throughout the tournament.
Where to bet on India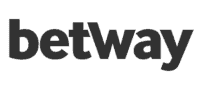 The SAFEST Betting Site in the World!
Focused on cricket for the Indian market
Fast withdrawals with rupees
Live streaming of matches

MOST POPULAR Indian Betting Site
Accepts Indian payment methods
Good selection of sports
Amazing customer support

The BEST Betting Site in India!
Cricket & Kabaddi Betting
Fast Paytm Withdrawals
Local Indian Brand
Best Odds for India to Win
The best betting sites have India as the 4.0 joint-favourites to win the T20 World Cup alongside Australia but that doesn't scream out as being a great bet.
Historically, India haven't always been great in Australian conditions and have disappointed punters time and again as one of the favourites.
That initial win back in 2007 aside, they've got just one more final appearance (which they lost) to their name, so their pedigree in this tournament isn't what you'd expect it to be.
So those odds of 4.0 actually look on the short side in terms of betting value.
They can of course go on to win it, they certainly have the players to do so, but right now, you'll find more attractive bets.

The BEST Betting Site in India!
Cricket & Kabaddi Betting
Fast Paytm Withdrawals
Local Indian Brand
India's T20 World Cup Performance
| Year | Result |
| --- | --- |
| 2007 | Winners |
| 2009 | Round 2 |
| 2010 | Round 2 |
| 2012 | Round 2 |
| 2014 | Runners-up |
| 2016 | Semi-finalist |
| 2021 | Group Stage |
India's World Cup Performance in 2021
Whether you consider India to have been well below-par in 2021 or just downright unlucky, depends on your perspective.
Why could they be considered unlucky?
Well, they had their two toughest matches back-to-back right at the start of the campaign, first against deadly rivals Pakistan and then against New Zealand, always disciplined, well-organised and highly competitive.
To make matters worse, they lost the toss in both of them and were forced to bat first.
Which proved to be a huge advantage in the UAE last year, where dew in the second innings made it harder to bowl and field, handing the chaser a huge advantage in every game.
They did admittedly win their next two matches against Afghanistan and Namibia very comfortably but it was all too little too late, by that stage.
But it wasn't all down to bad luck.
In both those losses, they posted sub-par scores in the first innings of just 151 and 110, which were never going to be enough against good strong batting line-ups.
Star batsmen such as Rohit Sharma and KL Rahul didn't come good when it mattered and either batted too slowly or got out at just the wrong time.
Added to that, their opening bowlers failed to take the wickets that could have put the chasing side under early pressure.
They got too much wrong and exited at the Group Stage despite being the pre-tournament favourites.
India's World Cup Performance in 2016
This was meant to be the World Cup on home soil where India became the only country to have won the T20 World Cup on two occasions. Instead, it was left to the West Indies to grab that honour after also winning it in 2012. And to make matters worse, the Windies beat India in the semis in heartbreaking circumstances.
India had finished as runners-up in Group 2 to New Zealand, losing to the Black Caps first up and then winning their remaining three games.
In the semi against the Windies, they did the first bit extremely well, posting a really competitive 192/2 thanks to a brilliant unbeaten 89 from Virat Kohli and also made inroads when they had key batsmen Chris Gayle and Marlon Samuels dismissed for single figures.
But they gave Lendl Simmons three or four lives after dropping him and getting him 'out' off no balls and paid the price. He scored an unbeaten 82, Andre Russell smashed  43 off 20 and that was that, the Windies getting home with two balls to spare.
India can look back at their performance in the World Cup and bemoan the fact that bar Kohli (named Player of the Tournament), no-one got to 100 runs in the tournament in five games. But more to the point, they just had a really bad day in the field in that ill-fated semi-final.
Simmons made the most of his chances and India were left thinking about what might have been. At least they lost to the eventual champions, the Windies going on to beat England in the final.
MS Dhoni, Suresh Raina, Ashish Nehra and Yuvraj Singh have all retired from India duty since that tournament.


Rating
Fastest Withdrawal24 hours for most
LicenseMGA. UKGC
SportsCricket, Football +27 more
Team India facts
Trivia about your favourite team is something every cricket fan loves. Here are some good ones regarding India in T20 cricket.
Rohit Sharma (847) and Virat Kohli (845) are ranked fourth and fifth respectively for most runs scored at T20 World Cups.
The now-retired Suresh Raina is the only Indian batsman to have scored a T20 World Cup century.
Rohit Sharma is the only player left from India's WC win in 2007. He's now featured in 33 WC matches.
Bhuvi Kumar (84) and Yuzvendra Chahal (83) are India's top wicket-takers in T20Is.
Only Sri Lanka (63.95%) have a better match win rate at World Cups than India (63.51%).
India's World Cup Squad
| Players | Roles |
| --- | --- |
| Rohit Sharma (Captain) | Batsman |
| KL Rahul (vice-captain) | Batsman |
| Virat Kohli | Batsman |
| Suryakumar Yadav | Batsman |
| Deepak Hooda | All Rounder |
| Rishabh Pant (wk) | Batsman / Wicket Keeper |
| Dinesh Karthik (wk) | Batsman / Wicket Keeper |
| Hardik Pandya | All Rounder |
| R. Ashwin | Bowler |
| Yuzvendra Chahal | Bowler |
| Axar Patel | All Rounder |
| Jasprit Bumrah | Bowler |
| Bhuvneshwar Kumar | Bowler |
| Harshal Patel | Bowler |
| Arshdeep Singh | Bowler |
Standby players:
Deepak Chahar, Mohammad Shami, Ravi Bishnoi, Shreyas Iyer.
India World Cup Squad talking points
We've already dedicated an insightful article with the major talking points surrounding India's squad selection which include the absence through injury of of Ravindra Jadeja, the Pant v Karthik debate, the return to form of Virat Kohli and the choice of Arshdeep Singh over the far more experienced Mohammed Shami.
But there are other talking points.
Did they really need to pick three spinners (Axar Patel, Yuzvendra Chahal and Ravi Ashwin) in the squad plus another part-time spinner in Deepak Hooda, given they'll be playing on bouncy Australian pitches?
Couldn't one of them (maybe Ashwin) have been left out for Deepak Chahar who in addition to being suited to Australian conditions is also a decent fielder and boundary hitter?
And couldn't a left-hander like Shikhar Dhawan or Ishan Kishan be included given their likely Top 4 of Sharma, Rahul, Kohli and Sky Yadav are all right-handers?
Captain: Rohit Sharma
Rohit Sharma has been extremely successful as skipper of the Mumbai Indians, leading them to an incredible five titles since taking over from Sachin Tendulkar.
When Virat Kohli resigned the T20I captaincy last year, Sharma was therefore the obvious man to take over given that success at Mumbai, his vast experience of over 130 matches in T20Is and the fact he was the vice-captain.
But here's the curious thing: he's not the most natural captain either as a leader or from a tactical perspective and one also wonders if being skipper of Mumbai plus India in all three formats isn't too much for anyone to have on their plates.
Things didn't get off to the best possible start at a big tournament with that early exit at the Asia Cup.
Another failure here will have Sharma under serious pressure less than a year into his T20 captaincy, especially if he doesn't get many runs.
Key Player: Hardik Pandya
World-class all-rounders are worth their weight in gold in any format and Pandya certainly comes under that category these days.
For starters, he's a high-class middle-order batsman who can knock it around when needed and go big with lots of boundaries if that's needed, instead.
He's also a gun fielder with a safe pair of hands and the ability to stool plenty of runs.
And here's the crucial bit: after two years or so of not bowling much as a result of injuries, he's back to often bowling his full quota of overs with the added advantage he's often been used in the Powerplays, thus giving his skipper plenty of options for the remainder of the innings.
He was extremely impressive in this year's IPL with lots of runs, a few wickets and leading Gujarat as skipper to the title in tier first season as an IPL franchise.
Game-changer: Sky Yadav
When Sky Yadav hit 68 off just 26 balls at the recent Asia Cup against Hong Kong, it was a good reminder of what he can do on his day. Yes, it was 'only' Hong Kong but a strike rate of 261 thanks to six fours and six sixes showed he can find boundaries at will on his day.
A player who can score in all reas of the pitch thanks to his portfolio of shots that include legside flicks, uppercuts and extra-cover lofted drives, he's been a key member of that successful Mumbai side for years.
The main reason why he's so important is that he's a fearless batsman who will go for his shots without thinking about the possibility of getting out, in contrast to the likes of Kohli or Rahul, who can be a bit more tentative. In this regard, he's the one who can really add acceleration to the innings.
India T20 World Cup analysis
In terms of T20 World Cups, it's now six without winning it after that initial success in 2007 and just the one final, a loss to Sri Lanka.
A mixture of too much pressure on them to succeed, picking the wrong players and not handling the big moments well have been big contributing factors.
Why should things be any different this time round?
No player in this squad has ever played a Big Bash match, as they're not allowed to.
That's in stark contrast to teams like Australia (obviously), England and Pakistan, where plenty of them have played BBL cricket over the years.
But a bigger problem than that is that the team never seems to look quite right in terms of balance. Pandya adds it yes but Deepak Hooda can't often ber trusted to bowl too many overs while Axar Patel, reliable as he is, can't quite make up for the absence of Ravindra Jadeja.
With Pakistan looking very strong and South Africa much-improved over the past year or so, it wouldn't be the biggest of surprises if they failed to make the semis again.
Strengths
Player used to high-pressure situations in the IPL.
Openers KL Rahul and Rohit Sharma have the game for Australian conditions.
Bhuvi Kumar and Jasprit Bumrah are a strong new-ball pairing who will enjoy bowling on Australian wickets.
Pandya is a potential Player of the Tournament as a premium all-rounder.
Weaknesses
No player has featured in the BBL over the years.
Recent history of disappointing as favourites at big tournaments.
Jadeja's injury has left a hole that's hard to fill.
Absence of left-handed batsmen in the squad with only Rishabh Pant and Axar Patel.
Top 3 can score too slowly on occasion.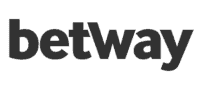 The SAFEST Betting Site in the World!
Focused on cricket for the Indian market
Fast withdrawals with rupees
Live streaming of matches

MOST POPULAR Indian Betting Site
Accepts Indian payment methods
Good selection of sports
Amazing customer support

The BEST Betting Site in India!
Cricket & Kabaddi Betting
Fast Paytm Withdrawals
Local Indian Brand