India T20 World Cup 2021 Betting
It's not so long to go to the start of the T20 World Cup now and India are one of the favourites to win it, given they're on home soil.
Find you everything you need to know about India at the T20 World Cup 2021 in terms of past performances and how they might fare this time, plus of course provide you with some great tips and tricks for online cricket betting on India throughout the tournament.
Where to bet on India
Looking to bet on India? Of course, you are! Here are the betting sites in India that you can wager on them!

MOST POPULAR Indian Betting Site
Accepts Indian payment methods
Good selection of sports
Amazing customer support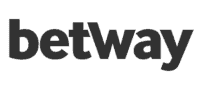 The SAFEST Betting Site in the World!
Focused on cricket for the Indian market
Fast withdrawals with rupees
Live streaming of matches

The BEST Betting Site in India!
Cricket & Kabaddi Betting
Fast Paytm Withdrawals
Local Indian Brand
India World T20 Best Odds
India are the favourites to win the T20 World Cup and being at home for it has a lot to do with that. The India best odds to go on and win it for a second time can be found with 10CRIC, who are currently offering odds of 3.4.
Those best odds on India to win the T20 World Cup look about right to us. They should be favourites with home advantage, their experience of hosting the IPL very year and some great players in their side.
But the bookies aren't giving much away, either. There are probably other teams offering a bit better value than the hosts.

The BEST Betting Site in India!
Cricket & Kabaddi Betting
Fast Paytm Withdrawals
Local Indian Brand
India World T20 betting predictions 2021
With the possible exception of the IPL, there's no sports competition in the world that quite captures the imagination of Indian sports fans like the T20 World Cup.
So it makes sense that we're covering all the matches India play at the World Cup and we'll provide India betting predictions ahead of all of their group games and any potential semi-final or final matches. That way you'll know all the key stats, insights into the two teams, how the wicket may play and other useful nuggets of information.
Every day you'll get Bet India's cricket betting tips for India, including whether they're likely to win the match and what the best tips are on other markets, such as who might be their top batsman, top bowler or the man of the match.
India's T20 World Cup Performance
| Year | Result |
| --- | --- |
| 2007 | Winners |
| 2009 | Round 2 |
| 2010 | Round 2 |
| 2012 | Round 2 |
| 2014 | Round 2 |
| 2016 | Semi-finalist |
India's World Cup performance in 2016
This was meant to be the World Cup on home soil where India became the only country to have won the T20 World Cup on two occasions. Instead, it was left to the West Indies to grab that honour after also winning it in 2012. And to make matters worse, the Windies beat India in the semis in heartbreaking circumstances.
India had finished as runners-up in Group 2 to New Zealand, losing to the Black Caps first up and then winning their remaining three games.
In the semi against the Windies, they did the first bit extremely well, posting a really competitive 192/2 thanks to a brilliant unbeaten 89 from Virat Kohli and also made inroads when they had key batsmen Chris Gayle and Marlon Samuels dismissed for single figures.
But they gave Lendl Simmons three or four lives after dropping him and getting him 'out' off no balls and paid the price. He scored an unbeaten 82, Andre Russell smashed  43 off 20 and that was that, the Windies getting home with two balls to spare.
India can look back at their performance in the World Cup and bemoan the fact that bar Kohli (named Player of the Tournament), no-one got to 100 runs in the tournament in five games. But more to the point, they just had a really bad day in the field in that ill-fated semi-final.
Simmons made the most of his chances and India were left thinking about what might have been. At least they lost to the eventual champions, the Windies going on to beat England in the final.
MS Dhoni, Suresh Raina, Ashish Nehra and Yuvraj Singh have all retired from India duty since that tournament.


Rating
Fastest Withdrawal24 hours for most
LicenseMGA. UKGC
SportsCricket, Football +27 more
India facts
Trivia about your favourite team is something every cricket fan loves. Here are some good ones regarding India in T20 cricket.
Kohli has 2928 runs for India in T20Is with 25 fifties
He has also never scored a T20I century
Kohli (2928) and Sharma (2773) are the only players to have scored more than 2000 runs for India in T20Is.
Rohit Sharma is the only player left from India's WC win in 2007
Jasprit Bumrah and YS Chahal are India's top wicket-takers in T20Is
Only Sri Lanka (64.28%) have a better match win rate at World Cups than India (64.06%).
India World Cup 2021 Squad
There's been a fair bit of controversy around India's World Cup squad choices recently, mainly because they chose not to include Shikhar Dhawan or Yuzvendra Chahal.
| Player | Batting | Bowling |
| --- | --- | --- |
| Virat Kohli (c) | Right | Right-arm medium |
| Rohit Sharma (vc) | Right | Right-arm off-spin |
| Ravichandran Ashwin | Right | Right-arm off-spin |
| Jasprit Bumrah | Right | Right-arm fast-medium |
| Rahul Chahar | Right | Right-arm leg break |
| Varun Chakravarthy | Right | Right-arm leg break |
| Ravindra Jadeja | Left | Slow left-arm orthodox |
| Ishan Kishan (wk) | Left | – |
| Bhuvneshwar Kumar | Right | Right-arm medium-fast |
| Rishabh Pant (wk) | Left | – |
| Axar Patel | Left | Slow left-arm orthodox |
| KL Rahul | Right | Right-arm medium |
| Hardik Pandya | Right | Right-arm medium-fast |
| Mohammed Shami | Right | Right-arm fast |
| Suryakumar Yadav | Right | Right-arm medium |
Standby players:
Deepak Chahar, Shreyas Iyer and Shardul Thakur
Captain: Virat Kohli
Kohli may be one of the best batsmen to have ever played the game but India haven't been so successful on his watch as captain.
Their ODI World Cup, Champions Trophy and T20 World Cup in the past 15 years or so were all under MS Dhoni and the time has come for Kohli to deliver a trophy rather than just scoring mountains of runs with the bat.
He'll surely bat at three as per usual and he might come close to being the tournament's top batsman. But it's field placings, picking the right option after winning the toss and bowler changes he needs to get right.
Given his lack of success as skipper of RCB in the IPL and you may fear he's not the right man for the job after all.
Key Player: Ravi Jadeja
Not an obvious choice but he's the only player in the side who can influence the game massively in all three disciplines. A canny spinner on wickets he knows so well, a handy big-hitting lower-order batsman and arguably the best fielder in the world bar none, many a game is turned on its head by a moment of magic from Jadeja. That's certainly what happened on Chennai duty at the last IPL.
One area he's really improved on of late is his calmness under pressure in tight run chases and if the top order fails, they're going to need his six-hitting sooner or later. In last year's IPL he certainly showed that on his day he's up for it.
Game-changer: Hardik Pandya
Now 27, the Mumbai Indians ace looks to have reached his peak in terms of skills, fitness and maturity.
He's very much an all-rounder like Jadeja, though he has admittedly not bowled much over the past year or so because of a few back problems.
So when he's bowling, India can field two world-class all-rounders in the same team but he's actually a considerably better batsman than Jadeja, striking at 143 in domestic T20 cricket and boasting five fifties from the middle order.
Few in the world can be as destructive as him in the death overs and they'll really need him at his best in that number 5 or 6 to play that finisher's role. A role where there hasn't really been a candidate for since MS Dhoni retired from playing for India.
India T20 World Cup 2021 analysis
Time to sum up our preview of India ahead of the T20 WC. Home advantage is important but it's worth noting that the WC has never been won by the host nation, so maybe it's not the be-all-and-end-all after all.
India will surely field an XI of class players with lots of IPL experience, which of course is played in the same conditions. They have some real match-winners in there and the experience their players have gained by playing so much IPL in high-pressure situations in front of big crowds will surely help their cause.
But they're not the perfect side just yet and other teams like England, the West Indies and Australia will have their own weapons. Favourites yes but there's plenty of work for India to do to make it two World Cup wins.
Strengths
As ever, there's no shortage of top-order talent to pick from with the bat.  Shikhar Dhawan, Rohit Sharma, KL Rahul and Shubman Gill are all excellent openers and then of course there's the great Kohli at number three. The tough bit is picking which two to go with though it will probably be Dhawan and Sharma with Rahul lower down the order.
They also have a love variety with the ball. Jasprit Bumrah is a right-arm death over specialist, T Natarajan a left-arm quick, Jadeja a left-arm spinner and Zuzvendra Chala a right-arm leg spinner so right there you have top-class bowlers offering something completely different.
Don't underestimate the importance of India being at home. Not just in terms of home support and knowledge of the different wickets but also in terms of the ground's dimensions and knowing what the key scoring areas are.
Weaknesses
Their first weakness is that they just haven't been able to perform to the standard you'd expect from a side with such rich talent who get to play a full season of IPL every year. Sure, they won it the first time but after that, they have just one more final to boast (which they lost to Sri Lanka) from the next six editions.
Part of the problem for that lack of success is that their players aren't allowed to play in overseas T20 competitions. Other teams like Australia have guys like Aaron Finch or Glenn Maxwell travelling the globe playing T20 cricket in different countries, giving them more experience, exposure and knowledge of playing against other players. The same can be said of England, the West Indies and South Africa with players from all tose countries currently involved in the 2020-21 Big Bash.
Because Indian players only play overseas when representing India, they may not have opposition teams and players sussed.
Lastly, India can at times be a it slow at the start with the bat. Dhawan and Sharma are brilliant players but can be a bit cautious about losing their wicket. Other players like Jason Roy of England or Kusal Perera of Sri Lanka are prepared to take far more risks knowing making good use of the Powerplays is crucial because the rewards justify it.

MOST POPULAR Indian Betting Site
Accepts Indian payment methods
Good selection of sports
Amazing customer support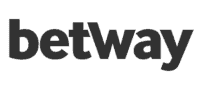 The SAFEST Betting Site in the World!
Focused on cricket for the Indian market
Fast withdrawals with rupees
Live streaming of matches

The BEST Betting Site in India!
Cricket & Kabaddi Betting
Fast Paytm Withdrawals
Local Indian Brand