Best Live Betting Sites
Live Betting in India
All the websites listed below have live betting for cricket, kabaddi, football and more. With that, we have also mentioned the different things you need to consider during in-play betting for a superior betting experience.
Live betting or in-play betting has always been one of the most fun ways to enjoy online sports betting. You can place your bets in real-time depending on how the match is going on. And not to mention the thrill you get when you make a live bet, whether it is on the next ball or the next goal.
As always, when looking where to bet live, you should always go to the best betting sites in India with instant withdrawal methods!
How to Bet on Live Matches
Live betting on matches is extremely easy! It takes less than 10 seconds to learn how to bet on live matches. Here's how you do it:
Sign up to a site with live betting
Search for the live match
Find the "Live" option
Place a bet
Profit and withdraw!
What is live betting?
Live betting, as the name suggests, is when you bet on a match while it is in progress. You are betting on the event as the action unfolds in real-time, right in front of your eyes. It doesn't matter whether you are at home or in the stadium, you can be a part of the action by making a bet on any of the numerous markets available!
Unlike normal betting (or pre match betting) where you make the predictions well in advance before the start of the game, in live betting, you place your bets depending on how the teams are performing and how the match proceeds.
Live betting also makes it super convenient to bet from your mobile. In many ways, mobile betting and in-play betting are the two sides of the same coin.
You can find this section under the 'Live' section of the sports betting site.
Let's look at a few examples
For example, consider an ODI match between India and Australia. Before the start of the game, you would have predicted India to win. But 10 overs in of the first innings, it is evident that the Aussies have the upper hand and can very well take the match.
In this case, the smart thing to do would be to bet live on the markets that favour Australia during the in-play betting.
Similarly, let's look at football. Barcelona versus Real Madrid's game may have pegged the Catalans as the potential winner. But 30 minutes in, Madrid took a 2-0 lead. The live betting markets favouring a Real Madrid win would be the way to go here.
Conversely, if you notice Barcelona starting to pose a definite threat and stage a comeback, betting on them may not be the worst thing to do.
What to remember when live betting
As you can see, in sports live betting, it all comes down to how the match is progressing.
With that, there are also a few other things for you to consider:
Live betting odds will change, minute-by-minute, ball-by-ball
Live bets are available only during the course of the match
Certain outcomes and markets in pre match betting will not be available during in-play betting and vice-versa
In-play betting allows you to make informed, smart bets by analysing the game and basing your decisions on the real-time outcome
The live betting site will give you match data and statistics to help you make the right bet
The best sports for live betting
Online betting has never been the same ever since live betting on sports was added to the mix. One thing where this differs significantly from traditional betting is in the sheer thrill of it.
Whether you are watching the World Cup final at home, in a bar, or in the stadium, the pure excitement of betting on the action, betting on the go, betting on every ball, is definitely nothing compared to making the predictions before the game.
In our experience, the best sport for live betting is the one you know the best. Here, we have mentioned cricket, football and tennis. Find out more below!
Cricket live betting
As you may very well know, live betting on cricket is incredibly popular in India, especially in the underground, unregulated markets. But we condone them and recommend going with the regulated, licensed sites for online cricket betting.
There are plenty of live betting markets available in cricket and you don't stand the risk of being cheated or duped. What's more, we offer today's cricket betting tips with added live betting tips too.
The best part – you can bet on every ball of the match right in front of your eyes. Whether you are on your betting app or on the desktop version, you can easily bet on your favourite Indian Premier League game, live!
Common live betting markets for cricket
Over/under 1st Innings Runs – X Over, Y Ball

This is where you are betting how many runs the batting team will score on every single ball of the match. A market like this would be something like, "Over/under 2.5 runs 1st innings 10th over 5th ball." Needless to say, this market changes with every delivery.

Over/under 1st Innings Team Runs

As the name suggests, in this in-play cricket betting market, you bet whether the batting side will go above or below a certain score. In a T20 game between New Zealand and England, if the Kiwis are at 130 runs at the 15th over with just 4 wickets lost, pegging them to go over 160 or 170 runs would not be a bad bet.

1st Innings Total Sixes and 1st Innings Total Fours

These markets focus mainly on how many boundaries will be scored in the first innings

1st Innings X Over Runs

Predicting the number of runs that can be scored in the given over of the innings. This market changes with every over that is played.

1st Innings X Over Odd/Even

Similar to predicting the number of runs that the batsmen will score in the given over, but the trick here is to guess whether the number will be odd or even.

Batsman Runs

Correctly guessing how far the mentioned batsman will go in the innings by predicting the runs that he will most likely score. It is an over/under market wherein you need to guess whether the batsman will cross or stay under the mentioned score.
Best Live betting sites for cricket


Football live betting
In many ways, football live betting may be much more intriguing than its cricket counterpart. All leading live football betting sites offer an exciting selection of markets to bet on. Plus, with the game over in just 90 minutes, the in-play betting action is short and sweet.
Just like cricket, you have the option here to bet live, minute-by-minute, covering markets pertaining to goals, handicap bets, clean sheets, among others.
Common live betting markets for football
1×2

Straightforward, you bet on either of the two teams to win. If you believe that the game will be a draw, you bet on the draw. For example, in an ISL match between Bengaluru and Jamshedpur, if the score is 2-1 to Jamshedpur at the end of the 70th minute, you can either go with the JFC to win or Bengaluru to stage a draw. Of course, this depends on how the match itself is unfolding and who has the upper hand.

Exact Score

Correctly guessing the exact score of the game when the final whistle is blown. A highly dynamic market where the outcome depends greatly on how the team is performing on the field.

In line with our previous example, if Jamshedpur are looking primed to win the game with 2-1 and are playing defensively with a lot of ball possession in the final quarter of the game, then making that live bet on the exact score is favourable.

1×2 1st Half/2nd Half

Similar to the live market mentioned above except here you are betting on the outcome at the end of the 45-minute period rather than the whole match.

Total Goals Over/Under

This is where you predict how many goals the match will see as a factor of over/under. It can be along the lines of 'Over 2.5 goals' or 'Under 3.5 goals' and so on.

Total Goals 1st Half Over/Under

This is similar to the previous market except it focuses only on the first half/second half. You can choose to bet on either the first half or the second half – or even both!
Best Live betting sites for football


Live betting FAQs
Cricket, football, tennis, volleyball, basketball – sky's the limit! If there is a sanctioned sporting event or a match that is taking place in the world, chances are you will be able to bet live on it. All you need to do is visit the 'Live Betting' section.
Live betting falls under the ambit of sports betting in India, which in itself is a grey area. While it is considered illegal, there are no defined laws that make online sports betting illegal. So, yes, you can enjoy live betting on the internet without worrying about the legality of it.
Betway, 10CRIC, Funbet, Casumo, Bet365 are among the leading sites in India which are known for their in-play betting features. Check out our detailed reviews of these operators, right here at Bet India.
Yes, it is possible to make money and become profitable with live betting, provided you can accurately predict the events of the game over a shorter period of time. You will need to follow the game closely and make your bets accordingly. Let data and action do the talking.
Best Live betting sites in India
Live betting features
If you look at it, live betting has many significant advantages over traditional betting. We have highlighted some of them below:
Make smart bets by analysing the game as it happens
Access to new bets that are not available in pre-match betting
The odds are always changing, add more excitement
Ability to cash out the bets before the event is over
Some sites off live streaming of the games too
That said, while we do recommend in-play betting for Indians such as yourself, we recommend doing it safely and responsibly. It can be quite easy to lose yourself in the action and fun, but it is important to stay grounded and focused.
In-game stats
Certain operators like Betway will give you detailed, in-game statistics for you to consider and make the live bets during your in-play betting experience. These numbers are updated in real-time every delivery, every passing minute in the match.
Check out our Betway India review here.
With in-game statistics, the experience is like following the game with live commentary and ball-by-ball update for cricket, or minute-by-minute update in football.
In cricket, for example, you will see metrics like the ball-by-ball update, total runs scored, individual player runs and many more.
Virtual live feeds
One good thing about live betting is that you can watch virtual life feeds from any sport that is going on, in any part of the world.
Even the most obscure sports like table tennis or volleyball can be betted on, live, by looking at how the match is going about and making the projections accordingly. You will get a minute-by-minute update on the match, allowing you to bet more confidently. This can be especially useful if you combine it with IPL betting tips provided right here!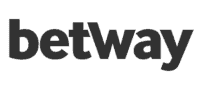 The SAFEST Betting Site in the World!
Focused on cricket for the Indian market
Fast withdrawals with rupees
Live streaming of matches
Multi-live feeds
A few operators may also have the option where you can follow multiple games live on your screen. If it helps, imagine a Saturday evening where you can follow Premier League football, IPL cricket game, and a scintillating tennis match, all at the same time, right from the comfort of your mobile or desktop.
But there's more – you can also bet live on them at the same time! This is what we commonly refer to as multi-live feeds. If you fancy yourself to be a sports enthusiast, you may find this type of betting to be highly intriguing.
Cash-out
Cash out is a feature that is mainly available during in-play betting. In the simplest of terms, cash-out means booking your profits even before the outcome of the event is finalised.
Think of it as a fail-safe where you get your money back from the bet before the match is over, irrespective of the final score.
Imagine if you bet on ATK Mohun Bagan vs Chennaiyin for Chennaiyin to win. Chennaiyin end up taking a 1-0 lead in the first half.
Theoretically, you can cash out and walk away with some profits – provided you are approaching the end of the event and the result is in your favour. In other words, the sooner you cash out, the lesser will be your profits. Even if the match ends in a defeat for Chennaiyin, it does not matter since you have already cashed out!
Check out our guide: What is Cash Out?
Bonus and promotions
From time to time, certain operators like Betway and 10CRIC may also offer promotions that rely completely on in play betting. These can be in the form of free bets that can be availed only during the match, or a welcome bonus/deposit bonus that can be used only for live betting.
These promotions are often seen during the time of big tournaments like the Indian Premier League or the World Cup. So, it is worth keeping an eye out on the promos section of the sports betting sites.
Live-streaming
Live streaming is where the match or the event is streamed live on the betting site. This complements in-play betting as punters can bet by looking at the game in real-time rather than just following the statistics.
Of course, there is no reason why you cannot watch the game elsewhere – like Hotstar or Sony Liv, and then bet accordingly. However, live streaming on the site itself just makes things more convenient as everything is right there for you.
Owing to things like broadcasting rights and terms of services, not every operator may be able to live stream a match on their site, especially if it is a big-ticket event.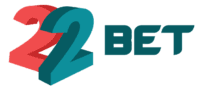 Paytm Withdrawals in 15 MINUTES!
Fast withdrawals with cryptocurrency
Great 24/7 customer support
Huge range of sports to bet on
Start live betting at these great sites!
As seen above, live betting is certainly the way to go for those looking for some more thrill and adrenaline rush. The important thing to remember here is the dynamic landscape of the markets – a single goal, a single wicket can dramatically change the odds. That's why it is crucial to make the bets based on data and player form rather than relying completely on gut and instinct.
We have compiled some of the best in-play betting sites for you in India. Sign up today and be on your way to bet live like never before!