England Betting T20 World Cup 2021
England have gone from being pretty hopeless in white-ball cricket to being among the world's best over the past decade. Their all-out attack with the bat and endless options with the ball mean they fear no-one and it was no surprise when they won the ODI World Cup back in the summer of 2019.
But they've got some scores to settle at the T20 World Cup. They did admittedly already win it back in 2010 in the West Indies but they really, really should have won it last time out as well back in 2016.
With the players and tactics to beat anyone, they are serious contenders again this time round.
Where to bet on England

The BEST Betting Site in India!
Cricket & kabaddi betting
Fast Paytm Withdrawals
Local Indian Brand
The BEST ODDS in India!
Amazing odds on cricket
5 hour Paytm withdrawals
Focused on Indian players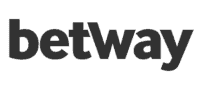 The SAFEST Betting Site in the World!
Focused on cricket for the Indian market
Fast withdrawals with rupees
Live streaming of matches
England World T20 best odds
England are available at best odds of 4.35 with 10CRIC, making them joint second-favourites alongside Australia and just behind India (3.5) in the betting.
The England best odds of 4.35 are…what you'd expect them to be. This is a side full of T20 stars who play in the IPL and Big Bash who are well captained, well-coached and theirs is a deep squad that can cope with injuries or loss of form because there's always someone else who can come in and do a good job.
You'll see worse prices at the T20 World Cup than the one on England, but you'll also see better ones.

The BEST Betting Site in India!
Cricket & kabaddi betting
Fast Paytm Withdrawals
Local Indian Brand
England World T20 betting predictions 2021
We're about to tell you everything you need to know about this England team in terms of its key players, history at the T20 World Cup, strengths and weaknesses and how they could perform at the tournament before it gets underway.
However, the advice and tips don't stop when the tournament starts. That's because we'll be offering cricket betting tips for England ahead of all their matches, plus we'll also fill you in on all the news stories from the T20 World Cup concerning England and their players.
So make sure you keep coming back to get today's England World T20 predictions.
Today's England match predictions
England Performance at the 2016 T20 World Cup
England's defeat in the 2016 World Cup final will go down as one of the most heartbreaking moments in the history of English cricket.
Defending a below-par 156 thanks to a well-constructed 54 from Joe Root, England had the West Indies in all sorts of trouble when they dismissed openers Johnson Charles and Chris Gayle cheaply.  Lendl Simmons, their hero from the semi-final also got out cheaply, as did skipper Daren Sammy and monster-hitter Andre Russell. Dwayne Bravo hit a valuable 25 but was also dismissed.
However, the one man England couldn't get out was Marlon Samuels. The middle-order batsman ended the match not out on 85 off 66 and won his second man-of-the-match award in a T20 World Cup final. But the last over of the match wasn't about him.
As Ben Stokes prepared to defend 19 off the last ball of the innings, it was Carlos Brathwaite at the striker's end. The next five minutes are some of the most famous ever seen in any World Cup final with Brathwaite hitting four sixes in a row to win the match, with two balls to spare. The image (below) of Stokes at the end, on his haunches, almost in tears, won't be forgotten too soon.
In the semi-finals, they'd beaten New Zealand very comfortably and before that they ended the Group Stages as runners-up to the West Indies. Joe Root, Jos Buttler and Ben Stokes (despite that meltdown in the final) were among their star performers at the tournament.
England Since 2016
If anything, England have gotten better and better since that fateful night in Kolkata. The last couple of years have seen the emergence of fast bowler Jofra Archer, a real menace who has impressed for Rajasthan in the IPL and Hobart Hurricanes in the Big Bash, as well as his county Sussex.
They can now also count on batsman Dawid Malan, currently ranked the Number 1 T20 batsman in the world. However, Joe Root seems to have been discarded from England's plans as he now focuses on Test cricket.
Since the start of 2017, England have played 34 T20Is and won 20 of them. In 2020 they beat Australia 2-1 at home and then South Africa 3-0 away, so are in good form of late.

The BEST Betting Site in India!
Cricket & kabaddi betting
Fast Paytm Withdrawals
Local Indian Brand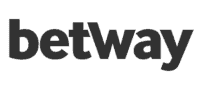 The SAFEST Betting Site in the World!
Focused on cricket for the Indian market
Fast withdrawals with rupees
Live streaming of matches
England facts
Here are some cool facts about England and their performances at the T20 World Cup over the years.
England won it back in 2010 when it was held in the West Indies, beating Australia in the final, with the now-retired batsman Kevin Pietersen being named Player of the Tournament.
In 2009, like every other team who has hosted the WC, it didn't end well for them. They failed to get out of the Super 8s so missed out on a semi-final appearance.
Stuart Broad, who doesn't play T20 for England anymore, was famously hit for six sixes in an over by Yuvraj Singh at the inaugural 2007 World Cup in South Africa.
England's win percentage at T20 World Cups (48%) puts them in just seventh place for best win-loss ratio.
England have never tied any of their 32 games at the T20 WC.
Alex Hales, unlikely to play at this World Cup, is the only England player ever to score a century in a World Cup game.
England 2021 players
The English squad is yet to be announced! Come back later to find out who will be on the team
Captain: Eoin Morgan
With 307 domestic games and 97 international T20Is, Morgan is one of the game's most experienced batsmen, so he's an obvious choice to be England's skipper. A job he's held for a few years now, despite actually being Irish and representing Ireland for years.
A calm, composed individual who has a good cricketing brain and a steely determination about him, he's a well-liked and respected cricketer. It was admittedly on his watch as captain that they lost that final in 2016 against the Windies, but he did well just to get them there. Either way, he certainly made up for that loss by leading England to the 2019 World Cup title in the ODI format.
As a batsman, he's an excellent number four who can both rotate the strike and play the big shots. But he had a quiet IPL in 2020 so will need to have a better one in 2021 so he can have form and confidence on his side going into the World Cup.
Key Player: Ben Stokes
Not an easy one with so many top-class players in their ranks at the moment but we'll go with Stokes.
The reason is that he's the one player who can make a big impact on any game with either bat, ball or in the field. This is a man who normally bowls two or three overs, fields in the key positions on the ground and will surely bat at number five, tasked with hitting some big blows thanks to a combination of immense power and brilliant technique.
The other thing about Stokes is that he has a habit of being at his best in the most high-pressure situations. Yes, he may have got that last over wrong against the Windies but let's not forget his performance in the 2019 World Cup final and in that famous Test match against Australia just a few weeks later at Headingley. He's England's Superman.
Game-changer: Jofra Archer
It doesn't matter the format or the location, express pace is always going to be a potent weapon in cricket. So, we give you: Jofra Archer. Archer is one of the world's fastest bowlers and proof of that is that during the 2020 IPL, Archer bowled nine of the ten quickest deliveries of the tournament.
In many ways, Archer is a freak because he generates immense pace from a short run-up.
Since appearing on the scene three years ago, he's excelled in all three formats and was the IPL's player of the Tournament last year despite Rajasthan having a poor competition.
He hasn't played that much for England in T20Is but will have a big role to play as their strike bowler charged with taking wickets early.
England World T20 2021 analysis
England are rightfully one of the favourites to win the World T20.
India is again the venue after their excellent run to the final from five years ago so they'll have good memories of playing T20 cricket here.
Their brand of cricket is perfectly suited to Indian conditions where flat wickets and short boundaries will have their powerful batsmen licking their lips. With a couple of classy spinners of their own, they won't be too worried about not having the weapons if the pitches do turn out to be ones taking lots of turn.
The biggest challenge they have is picking the right XI because if anything, they have too many options. But that's a nice problem to have.
Strengths
Made the final and should have won it the last time the WC was in India.
Long batting line-up where bowlers at 9 or 10 can also score valuable runs.
Morgan is a highly experienced captain who is good at making under-pressure decisions.
Five or six power-hitters in the side who can smash their way out of trouble. Only the Windies can compete with them in this department.
Lots of players with good experience of playing in India as a result of the IPL, including Jos Buttler, Ben Stokes, Jofra Archer, Eoin Morgan, Sam Curran, Chris Woakes, Jonny Bairstow.
Weaknesses
May struggle to have a suitable backup spinner if anything happens to Adil Rashid.
Jofra Archer aside, they might be missing one more world-class fast bowler whereas the likes of India and Pakistan have two or three.
They have excluded opening batsman Alex Hales from the side after failing a test for recreational drugs a couple of years ago. But he may just be their best opening batsman and could be sorely missed.

The BEST Betting Site in India!
Cricket & kabaddi betting
Fast Paytm Withdrawals
Local Indian Brand
The BEST ODDS in India!
Amazing odds on cricket
5 hour Paytm withdrawals
Focused on Indian players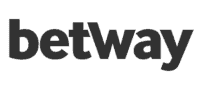 The SAFEST Betting Site in the World!
Focused on cricket for the Indian market
Fast withdrawals with rupees
Live streaming of matches