Best Hundred Betting Sites 2022
Today's Hundred betting predictions
You'll find all of our daily cricket betting tips for The Hundred right here! These predictions are completely free so makes sure you make the most of them!
Today's Hundred Betting Tips on Your Mobile
Get top winner predictions from our betting experts EVERY DAY!
Best Hundred Betting Odds 2022
The live cricket satta rates are not available just yet for The Hundred 2022 – but they will be in good time!
The Hundred betting odds have decided there's not much to choose between the eight teams, which is hardly surprising: this is a totally new tournament and it's anyone's guess as to how they will perform or what's required to go on and win it.
Whatever you wish to bet on, we'll keep you up to date with The Hundred best odds and where you can find them.
What are the best odds for the Hundred right now?
As hinted above, this is one of the closest and strangest cricket betting markets you'll ever see.
Compare it to say the T20 World Cup. On that one, India and England are the clear favourites with a trio of other countries just behind them, followed by the genuine outsiders.
But the odds on the Hundred today are a totally different story. The various betting sites have decided on slightly different favourites and the difference in odds between the favourites like the
London Spirit (6.0 with Betway) and the outsiders like the Welsh Fire (9.0) aren't much at all. It all just makes it more interesting when the Hundred odds are so close!
Best Odds on The Hundred – 2022

MOST POPULAR Indian Betting Site
Accepts Indian payment methods
Good selection of sports
Amazing customer support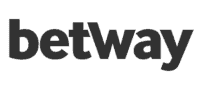 The SAFEST Betting Site in the World!
Focused on cricket for the Indian market
Fast withdrawals with rupees
Live streaming of matches

The BEST Betting Site in India!
Cricket & Kabaddi Betting
Fast Paytm Withdrawals
Local Indian Brand
Trust Bet India to Give you the Best!
At Bet India, we all work very hard to make sure that all of the facts that you see here are 100% true and backed by statistical evidence. This is especially the case when we are creating our betting predictions!
Many people like you have come to us in the past for help on betting tips, setting up betting accounts and much more. These same people have also been so kind to us by leaving positive reviews on the Bet India Trust Pilot account.
This means a lot to us, and it should mean a lot to you as well! This is proof that we have been doing a great job and we hope that you think so too!
Other Hundred Betting Options
When all is said and done, what everyone wants to know is who will be the first-ever winner of The Hundred. After all, as with any major cricket tournament, we tend to celebrate and remember the team who went all the way rather than those who crashed out in the semis or fell at the final hurdle in the final.
But The Hundred betting options certainly don't end with the winner market. Betting sites also have markets on who will be top runscorer, top bowler, who will finish rock bottom and who will make the final. Our cricket betting tips will go through all of this in great detail so you get the best betting options!
Some of the sites will have even more detailed markets such as who will be the top batsman or bowler for a specific team.
Given this is a totally new tournament, there may be some surprises regarding some new markets but for the most part, the Hundred betting options should be pretty similar to what's offered in IPL online betting.
Winner Market
What people often forget about the Rajasthan Royals' win in the inaugural IPL back in 2008 is that not only were they the outsiders of all the eight teams, but they were 50.0 chances at the start, no less.
What that shows is that in a new tournament, it's not so easy to work out who is the best-balanced team, which players are suited to the format and conditions and which sides will have the best tactics on the day.
So with regard to The Hundred, it begs the question: which side (if any) can do a Rajasthan and defy the odds?
Because it's such a new tournament, the customers who can work this all out best and quickest can take serious advantage of some attractive odds on the winner market.
There will inevitably be some red herrings out there in the form of teams with big-name glizy players. So we'll help you sort the wheat from the chaff in terms of the quality sides and the ones who look great but won't win too many games.
To make the final
Few things are more frustrating when it comes to cricket betting than picking a side to win who has one heck of a tournament before falling at the final hurdle in the final, meaning you end up with no payout at all.
A good example of that is the Chennai Super Kings in the IPL. They may have won the IPL on three separate occasions under MS Dhoni but they also lost a further five finals. So if you'd backed CSK on each of those five years just to win, you would have ended up empty-handed.
It means that sometimes the best option is to take a slightly safer approach and side with a team to make the final rather than to win it. If you backed say the Oval Invincibles to make the final, you'd have a winning bet the moment they made the final, whether they won it or lost it.
The downside of course is that the odds on 'making the final' rather than winning tend to be about half. But that's much better than not winning at all!
Top Batsman
First things first. Remember that The Hundred will have a maximum of 100 balls per innings rather than the usual 120 that you get in T20 cricket.
The first thing that means is that the biggest hitters of all like Jonny Bairstow and Marcus Stoinis will have better chances than usual on the top runscorer market because the key will be to score extremely quickly.
But the biggest advantage of all is to be an opener. Fewer balls faced per innings means that the openers will likely stay around for more of the innings. This means they will leave fewer balls (and fewer chances) for those who aren't openers to match and overtake their scores.
So being an opener will be a huge factor when deciding who to put your money on for top runscorer.
Check out the complete guide to top batsman betting so you can master this market!
Top Bowler
Despite India being associated with slow, turning wickets and spin bowling, the stats show that the IPL's top bowler is very rarely a spinner. It's the pacemen who tend to thrive the most when it comes to taking wickets.
This is also the case in the Big Bash where the fast, bouncy Australian wickets give the quick bowlers an even bigger advantage.
So it will be interesting to see how things go in the Hundred. England is generally seen as a country where wickets favour seam bowlers who can get the ball to swing. However, spinners like Rashid Khan and Sunil Narine can do plenty of damage, especially if batsmen decide they're the ones to go after.
Don't forget about some of the English players who know their home conditions so well. They're unlikely to be the favourites with overseas stars surely the shortest in the betting but home knowledge could make a big difference.
Check out the complete guide to top bowler betting so you can master this market!

MOST POPULAR Indian Betting Site
Accepts Indian payment methods
Good selection of sports
Amazing customer support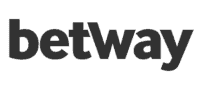 The SAFEST Betting Site in the World!
Focused on cricket for the Indian market
Fast withdrawals with rupees
Live streaming of matches

The BEST Betting Site in India!
Cricket & Kabaddi Betting
Fast Paytm Withdrawals
Local Indian Brand
The Hundred betting FAQs
Yes, it is 100% legal to bet on the Hundred online! The gambling laws in India are outdated and do not mention online betting as being illegal. Please note that if you are in Andhra Pradesh and Telangana it is forbidden to bet online.
All of the best betting sites in India will let you bet on The Hundred. Some of the best ones are 10CRIC, Betway and Pure Win.
To bet on The Hundred, you will need to create an account at an online betting website. You will also need to make a real money deposit. This can all be done very quickly and without any problems at the betting sites listed at Bet India.
No. The Hundred will have a maximum of 100 balls per innings rather than the usual 120 that T20 cricket has. There are some other slightly different rules when it comes to playing but the main one is the number of balls per innings which obviously also means it will be a slightly shorter match than a game of T20.
The Hundred Betting Tips
Like everyone else, we're completely new to the concept of The Hundred. But here are a few general betting tips for The Hundred that we've worked out already.
Some people will be looking to side with the teams who have the biggest hitters and the more of them, the better. But we need to look beyond that. There will be a place for high-class batsmen who don't just deal in sixes but score lots of fours and it will be important to have a long batting line-up, not just an explosive one.
And as is the case with just about every tournament, the bowlers are more important than the batsmen. So look for teams with great balance, not just teams with players who can hit it a mile.
Another of our expert The Hundred betting tips is that it's always worth considering who the skipper is. He'll need to make good decisions on his feet, so experience and a good cricketing brain will be vital.
How to bet on the Hundred
We've spoken at great length already about different betting options on The Hundred and how nearer the time we'll give you some great betting tips on it. But none of this is any good to you if you can't find those betting markets on the Hundred. Here's how to get to them.
Log into your preferred betting site. We have listed the best betting sites in India for you.
If it's a multi-product site (eg, includes casino or poker as well as sports) go to the Sports section.
Choose the cricket option from the list of sports and find The Hundred there.
Make sure to deposit money before you bet. Here's our guide on withdrawing and depositing at betting sites.
Look through the betting markets and place your bets!
Where to bet on The Hundred
Choosing the right place to bet on the Hundred is extremely important! Everyone will have their own priorities regarding what's important to them. For some, it may be a site that offers higher odds, for others, it may be that instant withdrawal betting sites in India are what's most important.
We make it our job to make your life as easy as possible when deciding. That means going through dozens of betting sites, opening accounts at them all, playing there and then reporting back with our research.
The result is the most knowledgeable, honest and transparent reviews of the best betting sites in India. If these weren't good sites we wouldn't even bother reviewing them, let alone promote them. So, you know you're in good hands with them.
Among our favourites are Betway and 10CRIC but they're certainly not the only ones that are high quality!


Rating
Fastest Withdrawal24 hours for most
LicenseMGA. UKGC
SportsCricket, Football +27 more
Choose The Hundred betting markets
There will be at least a dozen different outright markets to bet on and ahead of any one game there will be at least 20 or 30 different betting markets on that one match before a ball is bowled.
But we obviously can't offer tips on them all, nor would we want to! That's because part of the secret of successful betting is to choose your betting markets carefully.
That's based on picking the markets giving you good chances of winning but also those where it's easier to have an edge against the house. So for example, we know the top batsman market is a good one to bet on because there's a method to working out who may bat where, who might like the conditions and the opposition bowlers.
But we're less keen on the 'total sixes' market because there's a lot of guesswork behind that, rather than sound knowledge and stats.
The Hundred Betting Predictions & News
We're as excited about The Hundred as you are! At Bet India, we're going to be providing you with plenty of great content about all aspects of The Hundred.
Top of the list are The Hundred betting predictions ahead of each and every individual game.
Yes, this is a totally new tournament but we know all these players very well from other competitions and will analyse the numbers, the conditions and other factors to come up with the best possible Hundred betting tips for you.
The Hundred Live Betting
Time to talk about The Hundred live betting! Like all the major competitions such as the Caribbean Premier League, the fun doesn't stop when the bowler runs in to bowl the first ball of the match.
There are a few markets that are only offered pre-match but most of those are also options in live betting.
That obviously includes the match-winner, innings runs and first 6 overs score but there are plenty more. A good reading of the game once it's underway can give you a real edge in live betting and all of our recommended betting sites also have an excellent live betting product.
Find all the best live betting site in India for more information on how this all works!
The Hundred Best Live Betting Sites 2022

MOST POPULAR Indian Betting Site
Accepts Indian payment methods
Good selection of sports
Amazing customer support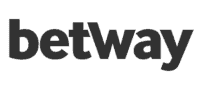 The SAFEST Betting Site in the World!
Focused on cricket for the Indian market
Fast withdrawals with rupees
Live streaming of matches

The BEST Betting Site in India!
Cricket & Kabaddi Betting
Fast Paytm Withdrawals
Local Indian Brand
The Hundred teams 2022
As hinted already, it's not so easy to work out the strongest teams in The Hundred because it's not only a totally new competition, but also a totally new format.
But what is quite easy is to pinpoint who may be the key players for each of the eight sides and highlight a couple of areas where they look particularly strong, or a little weak, compared to the other sides in the Hundred.
Below is a brief summary of our early thoughts. We've listed them in the order they appear on Betway, favourites first.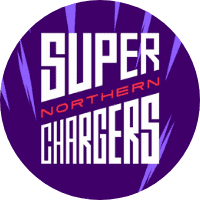 Northern Superchargers
Ben Stokes is the biggest star of them all here but he's not the only one. Australia T20 captain Aaron Finch leads the team and Big Bash legend and Brisbane Heat captain Chris Lynn is likely to be given the job of opening the batting with him.
They've also made sure they have brilliant spin options with England's first-choice spinner Adil Rashid and Mujeeb Ur Rahman certain to form a match-turning partnership.
But should they be favourites when they don't have much in the way of good fast bowling?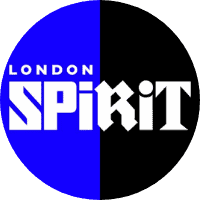 London Spirit
The reason they're second favourites is because they have strong options in every position.
Eoin Morgan is one of the best captains in short-format cricket, Glenn Maxwell one of the game's biggest hitters, Mohammad Amir one of the best left arm bowlers and Mohammad Nabi a highly experienced all-rounder.
Joe Denly has seen it all before, Zak Crawley is a class act with the bat and Mark Wood is an England regular in all formats. Of all the teams, they look the best balanced.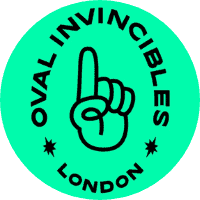 Oval Invincibles
A captain hasn't been officially appointed yet but it's likely to be the experienced wicket-keeper Sam Billings. It's some luxury to be able to count on both Curran brothers- Sam and Tom- while Sunil Narine and Sandeep Lamichhane will provide a real threat with spin.
England star Jason Roy is responsible for the fireworks at the top of the order.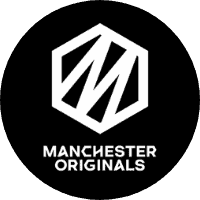 Manchester Originals
There are some serious big-hitters on board thanks to the trio of Jos Buttler, Phil Salt and West Indies star Nicholas Pooran.
With the ball overseas duo Kagiso Rabada (pace) and Shadab Khan (spin) will have big roles to play but they don't look particularly well-balanced.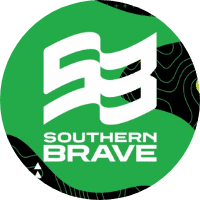 Southern Brave
There's some serious pace on offer here with England trio Jofra Archer, Tymal Mills and Chris Jordan capable of bowling rapidly. But Archer, the best of the three, has been suffering with injuries for a while now so may not play all games, or at all.
David Warner, Marcus Stoinis and Andre Russell are the high-quality overseas players but their spin options aren't great.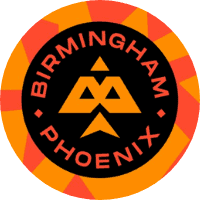 Birmingham Phoenix
England all-rounder Moeen Ali captains a team who has hedged their bets with the overseas spots. Kane Williamson is a batsman, Shaheen Shah Afridi a fast bowler and Adam Zampa a leg spinner.
Add a few impressive county players like Liam Livingstone, Pat Brown and Benny Howell into the mix and they could be very dangerous. England all-rounder Chris Woakes is there, too.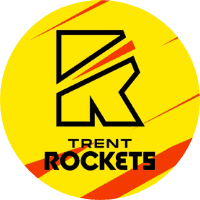 Trent Rockets
The team features three current England international batsmen in Joe Root, Dawid Malan and Ale Hales and a further two England men in Luke Wright and Samit Patel so that's certainly a good start.
Interestingly, none of those was picked to be skipper, with Lewis Gregory handed the job.
But arguably the most important man of all is Sunrisers Hyderabad star Rashid Khan, who was the first pick in the draft, no less.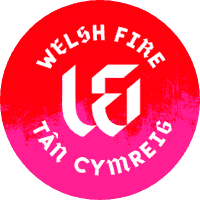 Welsh Fire
Having the world's most experienced T20 player in Kieron Pollard on board is a big plus.
They also have some very capable batsmen in Englishmen Ollie Pope, Ben Duckett, Tom Banton and above all, Jonny Bairstow.
With the ball, they've recruited Qais Ahmed to provide high-class spin and Jhye Richardson for pace and extra bounce.
They're the outsiders of the lot but that looks a bit unfair on them.
Create an account today!
So that's as much as you need to know about The Hundred, for the time being! We've gone through the betting markets, the odds, the teams, the players and the best places to place your bets on this new and exciting tournament.
So the only thing left to do is for you to open an account at the site of your choice before it all gets under way.