Best Hundred Betting Sites
Best Hundred Betting Odds 2023
The live cricket satta rates are now available for The Hundred 2023.
The Hundred betting odds have decided there's not much to choose between the eight teams, which is hardly surprising.
We've only had one season to assess how good each of the eight teams are and there have also been widespread changes to the personnel between the end of last season and the beginning of this one.
There's also the issue of this being an extremely new format where we still don't really know what a winning team looks like and what sort of players make the biggest difference.
But the betting sites have taken note of last year's performances and that's weighed heavily when pricing up The Hundred 2023 winner market.
What are the best odds for the Hundred right now?
As hinted above, this is a very open market with bookies not convinced any one side should be a red-hot favourite nor that any team should be a massive outsider, either.
Last year's winners the Southern Brave are 4.0 favourites, runners-up the Birmingham Phoenix are second-favourites at around 6.0, while the losers of last year's Eliminator match the Trent Rockets are 7.0.
The other five teams who failed to make the playoffs last year are between the 7.5 and 9.0 mark, with the London Spirit the outsiders at 9.0 all with 10CRIC.
Whatever you wish to bet on, we'll keep you up to date with The Hundred best odds and where you can find them
Best Odds on The Hundred – 2023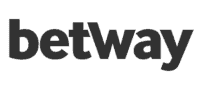 The SAFEST Betting Site in the World!
Focused on cricket for the Indian market
Fast withdrawals with rupees
Live streaming of matches

MOST POPULAR Indian Betting Site
Accepts Indian payment methods
Good selection of sports
Amazing customer support

The BEST Betting Site in India!
Cricket & Kabaddi Betting
Fast Paytm Withdrawals
Local Indian Brand
Trust Bet India to Give you the Best!
At Bet India, we all work very hard to make sure that all of the facts that you see here are 100% true and backed by statistical evidence. This is especially the case when we are creating our betting predictions!
Many people like you have come to us in the past for help on betting tips, setting up betting accounts and much more. These same people have also been so kind to us by leaving positive reviews on the Bet India Trust Pilot account.
This means a lot to us, and it should mean a lot to you as well! This is proof that we have been doing a great job and we hope that you think so too!
Other Hundred Betting Options
When all is said and done, what everyone wants to know is who will be the first-ever winner of The Hundred. After all, as with any major cricket tournament, we tend to celebrate and remember the team who went all the way rather than those who crashed out in the semis or fell at the final hurdle in the final.
But The Hundred betting options certainly don't end with the winner market. Betting sites also have markets on who will be top runscorer, top bowler, who will finish rock bottom and who will make the final. Our cricket betting tips will go through all of this in great detail so you get the best betting options!
Some of the sites will have even more detailed markets such as who will be the top batsman or bowler for a specific team.
Given this is a totally new tournament, there may be some surprises regarding some new markets but for the most part, the Hundred betting options should be pretty similar to what's offered in IPL online betting.
Winner Market
What people often forget about the Rajasthan Royals' win in the inaugural IPL back in 2008 is that not only were they the outsiders of all the eight teams, but they were 50.0 chances at the start, no less.
What that shows is that in a new tournament, it's not so easy to work out who is the best-balanced team, which players are suited to the format and conditions and which sides will have the best tactics on the day.
So with regard to The Hundred, it begs the question: which side (if any) can do a Rajasthan and defy the odds?
Well, last year's winners the Southern Brave weren't quite the odds of Rajasthan all those years ago but they certainly weren't one of the favourites, either.
They lacked star names and didn't feature many England international players but they played well as a team, seized the big moments and played smart cricket en route to winning the inaugural season.
Because it's such a new tournament, the customers who can work this all out best and quickest can take serious advantage of some attractive odds on the winner market.
There will inevitably be some red herrings out there in the form of teams with big-name glizy players. So we'll help you sort the wheat from the chaff in terms of the quality sides and the ones who look great but won't win too many games.
To make the final
Few things are more frustrating when it comes to cricket betting than picking a side to win who has one heck of a tournament before falling at the final hurdle in the final, meaning you end up with no payout at all.
A good example of that is the Chennai Super Kings in the IPL. They may have won the IPL on three separate occasions under MS Dhoni but they also lost a further five finals. So if you'd backed CSK on each of those five years just to win, you would have ended up empty-handed.
It means that sometimes the best option is to take a slightly safer approach and side with a team to make the final rather than to win it. If you backed say the Oval Invincibles to make the final, you'd have a winning bet the moment they made the final, whether they won it or lost it.
The downside of course is that the odds on 'making the final' rather than winning tend to be about half. But that's much better than not winning at all!
Top Batsman
First things first. Remember that The Hundred will have a maximum of 100 balls per innings rather than the usual 120 that you get in T20 cricket.
The first thing that means is that the biggest hitters of all like Jonny Bairstow and Jos Buttler will have better chances than usual on the top runscorer market because the key will be to score extremely quickly.
But the biggest advantage of all is to be an opener. Fewer balls faced per innings means that the openers will likely stay around for more of the innings. This means they will leave fewer balls (and fewer chances) for those who aren't openers to match and overtake their scores.
So being an opener will be a huge factor when deciding who to put your money on for top runscorer.
However, it's worth pointing out that last year's top runscorer…wasn't an opener! And he wasn't the only one.
The Phoenix's Liam Livingstone batted at either three or four last season and was the top runscorer in The Hundred by some distance
His 348 runs were 116 more than anyone else managed in a season where he was in the form of his life, hitting three fifties in nine games at a strike rate of 178.
But to further muddy the waters, runner-up Ben Duckett (232 runs) also batted at three, as did James Vince (third, 229 runs). The fourth-highest run scorer Moeen Ali, who scored 225 runs, also came in at three. Glenn Phillips, who was fifth, batted at four.
So in 2021 we were left with the almost unheard of situation where none of the Top 5 in the batting charts were openers, which goes against everything we knew, or at least thought we knew, about short-format cricket.
So it will be fascinating to see if in 2023 The Hundred reverts to type with openers holding all the trump cards. Or if the new format carries on favouring batsmen coming in at three or four.
Check out the complete guide to top batsman betting so you can master this market!
Top Bowler
Despite India being associated with slow, turning wickets and spin bowling, the stats show that the IPL's top bowler is very rarely a spinner. It's the pacemen who tend to thrive the most when it comes to taking wickets.
This is also the case in the Big Bash where the fast, bouncy Australian wickets give the quick bowlers an even bigger advantage.
So it will be interesting to see how things go in the Hundred. England is generally seen as a country where wickets favour seam bowlers who can get the ball to swing. However, spinners like Rashid Khan and Sunil Narine can do plenty of damage, especially if batsmen decide they're the ones to go after.
Don't forget about some of the English players who know their home conditions so well. They're unlikely to be the favourites with overseas stars surely the shortest in the betting but home knowledge could make a big difference.
From among bowlers taking 11 or 12 wickets, three of them were overseas bowlers: Adam Milne, Marchant de Lange and Rashid Khan. Two of them were English: Adil Rashid and Benny Howell.
Khan and Rashid are spinners, de Lange and Milne are pace bowlers, while Howell is almost in a category of his own with his medium pace bowling full of tricks and slower balls.
Conclusion: very different types of bowlers can thrive in this format as long as they bowl well enough over the course of the season.
Check out the complete guide to top bowler betting so you can master this market!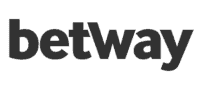 The SAFEST Betting Site in the World!
Focused on cricket for the Indian market
Fast withdrawals with rupees
Live streaming of matches

MOST POPULAR Indian Betting Site
Accepts Indian payment methods
Good selection of sports
Amazing customer support

The BEST Betting Site in India!
Cricket & Kabaddi Betting
Fast Paytm Withdrawals
Local Indian Brand
The Hundred betting FAQs
Yes, it is 100% legal to bet on the Hundred online! The gambling laws in India are outdated and do not mention online betting as being illegal. Please note that if you are in Andhra Pradesh and Telangana it is forbidden to bet online.
All of the best betting sites in India will let you bet on The Hundred. Some of the best ones are 10CRIC, Betway and Pure Win.
To bet on The Hundred, you will need to create an account at an online betting website. You will also need to make a real money deposit. This can all be done very quickly and without any problems at the betting sites listed at Bet India.
No. The Hundred will have a maximum of 100 balls per innings rather than the usual 120 that T20 cricket has. There are some other slightly different rules when it comes to playing but the main one is the number of balls per innings which obviously also means it will be a slightly shorter match than a game of T20.
The Hundred Betting Tips
Like everyone else, we're completely new to the concept of The Hundred. But here are a few general betting tips for The Hundred that we've worked out already.
Some people will be looking to side with the teams who have the biggest hitters and the more of them, the better. But we need to look beyond that. There will be a place for high-class batsmen who don't just deal in sixes but score lots of fours and it will be important to have a long batting line-up, not just an explosive one.
And as is the case with just about every tournament, the bowlers are more important than the batsmen. So look for teams with great balance, not just teams with players who can hit it a mile.
Another of our expert The Hundred betting tips is that it's always worth considering who the skipper is. He'll need to make good decisions on his feet, so experience and a good cricketing brain will be vital.
How to bet on the Hundred
We've spoken at great length already about different betting options on The Hundred and how nearer the time we'll give you some great betting tips on it. But none of this is any good to you if you can't find those betting markets on the Hundred. Here's how to get to them.
Log into your preferred betting site. We have listed the best betting sites in India for you.
If it's a multi-product site (eg, includes casino or poker as well as sports) go to the Sports section.
Choose the cricket option from the list of sports and find The Hundred there.
Make sure to deposit money before you bet. Here's our guide on withdrawing and depositing at betting sites.
Look through the betting markets and place your bets!
Where to bet on The Hundred
Choosing the right place to bet on the Hundred is extremely important! Everyone will have their own priorities regarding what's important to them. For some, it may be a site that offers higher odds, for others, it may be that instant withdrawal betting sites in India are what's most important.
We make it our job to make your life as easy as possible when deciding. That means going through dozens of betting sites, opening accounts at them all, playing there and then reporting back with our research.
The result is the most knowledgeable, honest and transparent reviews of the best betting sites in India. If these weren't good sites we wouldn't even bother reviewing them, let alone promote them. So, you know you're in good hands with them.
Among our favourites are Betway and 10CRIC but they're certainly not the only ones that are high quality!


Rating
Fastest Withdrawal24 hours for most
LicenseMGA. UKGC
SportsCricket, Football +27 more
Choose The Hundred betting markets
There will be at least a dozen different outright markets to bet on and ahead of any one game there will be at least 20 or 30 different betting markets on that one match before a ball is bowled.
But we obviously can't offer tips on them all, nor would we want to! That's because part of the secret of successful betting is to choose your betting markets carefully.
That's based on picking the markets giving you good chances of winning but also those where it's easier to have an edge against the house. So for example, we know the top batsman market is a good one to bet on because there's a method to working out who may bat where, who might like the conditions and the opposition bowlers.
But we're less keen on the 'total sixes' market because there's a lot of guesswork behind that, rather than sound knowledge and stats.
The Hundred Betting Predictions & News
We're as excited about The Hundred as you are! At Bet India, we're going to be providing you with plenty of great content about all aspects of The Hundred.
Top of the list are The Hundred betting predictions ahead of each and every individual game.
Yes, this is a totally new tournament but we know all these players very well from other competitions and will analyse the numbers, the conditions and other factors to come up with the best possible Hundred betting tips for you.
The Hundred Live Betting
Time to talk about The Hundred live betting! Like all the major competitions such as the Caribbean Premier League, the fun doesn't stop when the bowler runs in to bowl the first ball of the match.
There are a few markets that are only offered pre-match but most of those are also options in live betting.
That obviously includes the match-winner, innings runs and first 6 overs score but there are plenty more. A good reading of the game once it's underway can give you a real edge in live betting and all of our recommended betting sites also have an excellent live betting product.
Find all the best live betting site in India for more information on how this all works!
The Hundred Best Live Betting Sites 2023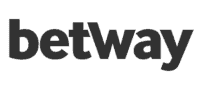 The SAFEST Betting Site in the World!
Focused on cricket for the Indian market
Fast withdrawals with rupees
Live streaming of matches

MOST POPULAR Indian Betting Site
Accepts Indian payment methods
Good selection of sports
Amazing customer support

The BEST Betting Site in India!
Cricket & Kabaddi Betting
Fast Paytm Withdrawals
Local Indian Brand
The Hundred teams 2023
As hinted already, it's not so easy to work out the strongest teams in The Hundred because it's a totally new format, we've only had one season of it and there have been plenty of changes from last year to this one in terms of personnel.
But as is the case with any cricket team in any format, it's important to have a good balance between bat and ball, a good variety of bowlers in terms of pace and spin, some big hitters with the bat who can score quickly at the end, to field well and to be led by an experienced and wily skipper.
Below is a brief summary of our early thoughts. We've listed them in the order they appear on Betway, favourites first.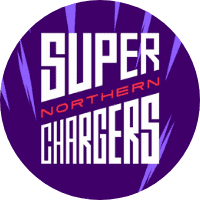 Northern Superchargers
The Superchargers ended the 2021 season in fifth spot with three wins, four defeats and a no result, ultimately finishing three points off a Playoff place.
The promising Hary Brook, who recently featured for England in the T230 Series against India was their top runscorer with 189 runs from just five innings. He was the fifth top scorer in the tournament despite playing just five knocks with John Simpson (152 runs) and Chris Lynn (150) the next best from among the Superchargers.
With the ball Adil Rashid was the big star with 12 wickets, the England man finishing as the joint-highest wicket-taker in the Hundred alongside three others.
Part of the problem last season was that their big-name player Ben Stokes, also the captain, was taking a break from cricket last year and hardly featured at all for them, depriving the side of their skipper, star all-rounder and game-changer.
But injuries permitting, Stokes should be available for the full campaign this time round or at least some of it. But he won't be skipper because of his possible unavailability should England decide to rest him for some matches. David Willey takes over as captain.
Out go spinner Mujeeb Ur Rahman, Lynn and Dane Vilas. In come Faf du Plessis, Dwayne Bravo, Wahab Riaz and veteran David Wiese, who had a brilliant T20 WC with Namibia late last year.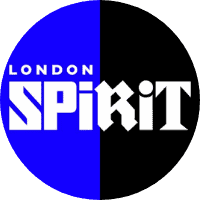 London Spirit
A disastrous 2021 season saw them finish rock bottom with just the one win in eight, with six losses and a no-result.
It was a big shock for cricket fans because they looked well-balanced and led by the ever-steady hand of Eoin Morgan.
Among those who saved face last year were unheralded bowlers Blake Cullen and Brad Wheal, who took 10 and nine wickets respectively.
With the bat, Australian keeper-batsman Josh Inglis was the best of a bad bunch with 173 runs in seven innings.
But Inglis won't be back for them this year, though they do have a ready-made replacement in fellow Australian keeper/batsman Ben McDermott, fresh from a fine T20 Blast tournament and being the top runscorer in this year's Big Bash.
World class all-rounder Glen Maxwell and Kieron Pollard join the team for this season, as does Aussie quick Riley Meredith.
Roelof van der Merwe, Mohammad Amir, David Wiese and Mohammad Nabi are among those who have moved on from last season.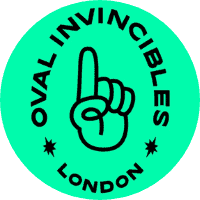 Oval Invincibles
The Invincibles finished fourth, one spot and one point off the playoff places in 2021.
Needing to win their final match of the Group Stages against the Southern Brave to progress, they posted 134/7, which was chased with five balls to spare.
England opener Jason Roy was good with 186 runs; Will Jacks and Sam Billings also contributed with 146 and 143 runs respectively.
Overseas Spin twins Sunil Narine and Tabraiz Shamsi were each good for seven wickets which wasn't as many as sometime England man Tom Curran, who took 10. Narine was his usual economical self, going at just 6.08 runs an over.
South African pair Shamsi and Colin Ingram are among those who have left the franchise with Riley Rossouw coming in as a straight swap for Ingram, with Pakistani Mohammad Hasnain and Aussie batsman Hilton Cartwright also among the new faces.
They'll be able to count on the Curran brothers- Tom and Sam- who give the side good balance as genuine all-rounders.
Sam Billings stays on as skipper after a good season leading the side, keeping wicket and scoring plenty of quick runs.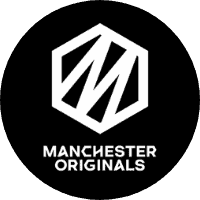 Manchester Originals
The Originals finished fifth last season, winning three out of seven, losing four and having a no-result in there, as well.
A win in their last game against the Trent Rockets would have seen them leapfrog the Rockets into third place and make the playoffs but it wasn't to be.
Having posted 135/8, they were on the receiving end of a typically good and controlled 52 from Dawid Malan, enough to get the Rockets home with five balls to spare.
Matt Parkinson, who was recently called up to England's team in all three formats was their top wicket-taker with nine wickets and was also economical, going at just 5.83 an over, one of the stingiest bowlers in the competition last term.
Veteran Kiwi opener, a real T20/Hundred specialist was somewhat unsurprisingly their top scorer with 165 runs in seven innings.
But they'll have to make do without Munro this term, who won't be returning to the side. But there are some pretty good players coming in to make up for that.
Readers of this site will know how highly we rate Andre Russell, while Sean Abbott is a steady hand as the Big Bash's all-time top wicket-taker and also joins up for the season.
But their most important player of all might be fellow new arrival Hasaranga de Silva.
The Sri Lankan spinner was the top wicket-taker at last year's World Cup, is fresh from a good season in the IPL and is one of the hottest properties in white-ball cricket at the moment.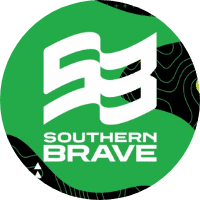 Southern Brave
Last year's winners. They finished second on 11 points in the Group Stages, winning four, losing three and having a no-result thrown in there as well, like lots of other teams.
A runner-up spot meant they had to do it the hard way by winning two in a row in the Playoffs, rather than just the one match, like table-toppers the Phoenix.
In the Eliminator, they put in a superb performance with the ball to reduce the Rockets to 96 not out after a bowling masterclass from Marchant de Lange, who took 2-16.
An anchoring innings from James Vince (45 off 27) was enough to get them home with ease.
In the final against the Birmingham Phoenix, they did it the other way round, batting first and getting a big total of 168/5 thanks to a superb 61 off 36 from Irish smasher Paul Stirling.
In the end the Phoenix ended 32 runs short.
That man Vince was a key player for them last season, ending as the third-highest scorer in the competition with 229 runs. Quinton de Kock and Alex Davies each scored 202 runs
This season they'll be hoping injury-prone English duo Tymal Mills and Jofra Archer stay fit and take lots of wickets because there isn't much beyond that pair with the ball and it would be disastrous if one, or both, broke down.
This season they've really beefed up their batting.
De Kock is joined by fellow big-hitters Marcus Stoinis, Finn Allen and Tim David as overseas batsmen but there's a danger that their bowling looks a bit light.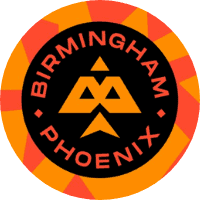 Birmingham Phoenix
The Phoenix finished the Group Stages last season in first place, sending them straight to the final.
They had an excellent record of 6/2 in terms of wins and losses, the most important of those being in their final Group match against the Northern Superchargers when they chased a competitive-looking 144 with minimum fuss, giving them the points they needed to finish top.
And that was all mostly down to Liam Livingstone.
Now an established player for England in white-ball cricket, he took 3/25 in that match and followed it up with an astonishing 92 off 40 with the bat.
Livingstone was also their main man in the final, smashing 46 off 19 to give them hope against the Brave, but ultimately falling short.
He ended the season as the top runscorer (348) by some distance, took five wickets and was also the Player of the Series.
So they'll be glad that he's around again this year.
Imran Tahir and Finn Allen have left with Matthew Wade and Kane Richardson coming in.
Mooen Ali leads the side again while evergreen veteran Benny Howell will be an important player for them with all of his experience.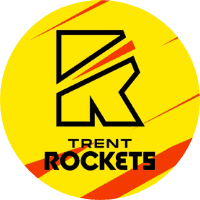 Trent Rockets
It was a pretty decent first season for the Rockets, finishing in third place in the Group Stages with five wins and three losses.
At one stage they looked very much the team to beat after winning their first three games but their third-place finish meant they had to do it the hard way and play the Eliminator.
It was a shame that they saved one of their worst performances of the season for such a big game.
Their strong Top 3 of Dawid Malan, Alex Hales and D'Arcy Short managed just 23 runs between them and a 20 off 21 from Samit Patel was as good as it got, as they dragged themselves to just 96 all out, never enough to beat the Southern Brave.
South African quick Marchant De Lange was their stand-out man with the ball by taking 12 wickets, none more so than when he took 2/16 in the Eliminator which set up their win against the Southern Brave.
Malan was their best player with the bat, scoring 214 runs.
They'll be able to count on a good top order with Malan, Hales and newcomer run machine Colin Munro on board, while Joe Root is sure to feature much more than last year.
Daniel Sams is there too with his fast bowling and huge hits with the bat, while Samit Patel has seen and done it all before.
As always, the leg spinner will be the key man and they'll be hoping he can add some runs to his wickets and economy rate.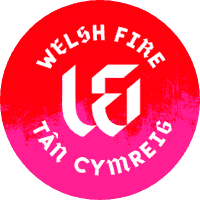 Welsh Fire
They finished the Group Stages in seventh place, recording just three wins from eight.
They actually started well, winning both of their first two games but then lost their next five, giving themselves far too much to do and wondering about what might have been.
In a poor season, Ben Duckett (232) and Glenn Phillips (214) were two of the few shining lights, ending as the second and fifth highest runscorers in the competition.
A clue as to where it all went wrong is that David Payne was their top bowler with six wickets, meaning their best bowler was ranked just 29 in the tournament for most wickets taken.
Their batting looks very strong.
Captain Jonny Bairstow is in the form of his life, Duckett had an excellent season last year and Tom Banton is a big prospect and will surely be a big player for England in the future.
David Miller, who was brilliant for IPL winners Gujarat this year, adds late hitting and a wealth of experience. English duo Joe Clarke and Josh Cobb are pretty handy at this level, as well.
Adam Zampa will be their chief spinner and he's joined by two left-field overseas picks in Afghan Noor Ahmad and Pakistani Naseem Shah.
They'll need their batters to go well because their bowling looks a bit on the thin side.
Create an account today!
So that's as much as you need to know about The Hundred, for the time being! We've gone through the betting markets, the odds, the teams, the players and the best places to place your bets on this new and exciting tournament.
So the only thing left to do is for you to open an account at the site of your choice before it all gets under way.