The second leg of the Indian Super League semifinal will have ATK Mohun Bagan play NorthEast United on Tuesday, March 9.
The first leg match is scheduled to start at 7:30 pm IST at the Fatorda Stadium.
Get ATK Mohun Bagan vs NorthEast United ISL betting tips and predictions with the latest match odds and preview.
Want daily updates for all games sent straight to your phone?
Subscribe to Bet India's Telegram Channel for betting tips & winner predictions!
Read our analysis and preview for ATK Mohun Bagan vs NorthEast United to find other markets to bet on.
ATK Mohun Bagan vs NorthEast United H2H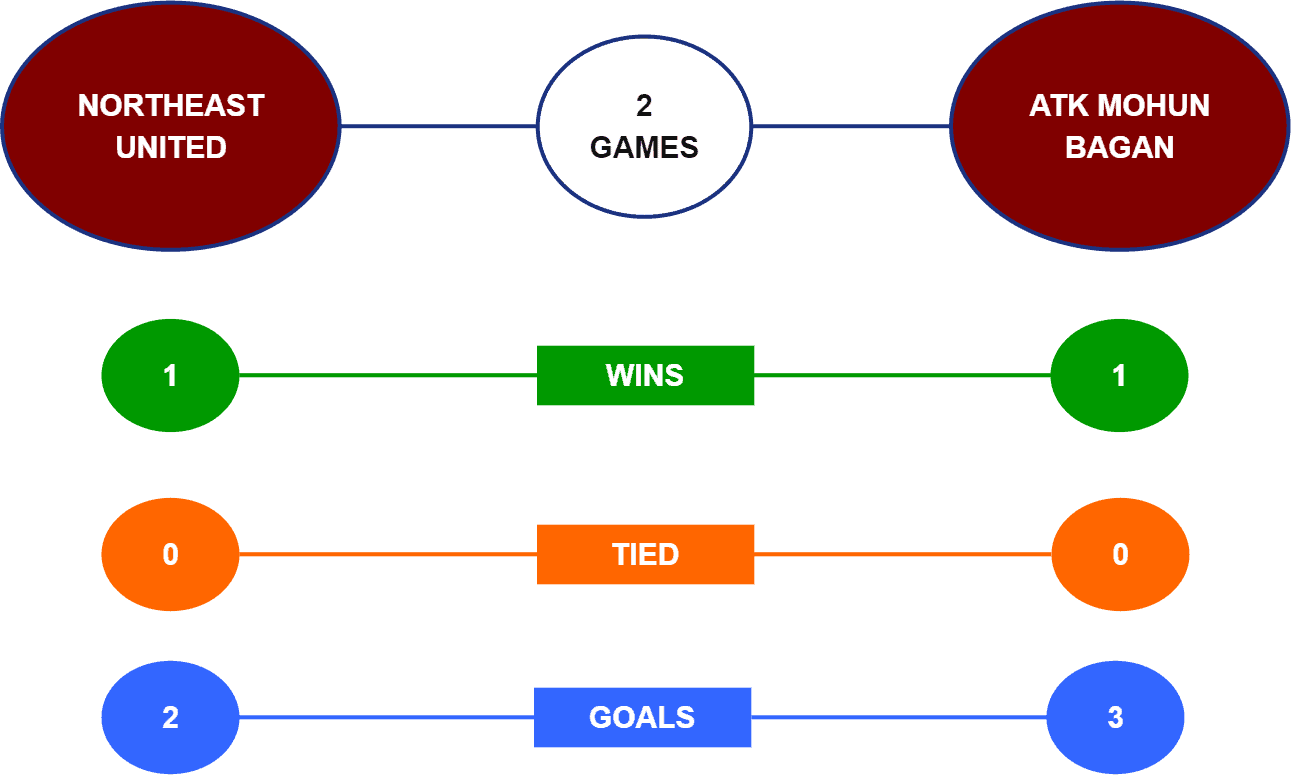 NorthEast United to win: Why is this a good bet?
The Highlanders are unbeaten in their last 11 matches
The first leg ended in a 1-1 draw
NEUFC have beaten both – Mohun Bagan and Mumbai City FC this season
The Mariners have won just 3 of their last 6 games
The first leg may have ended in a 1-1 draw but NorthEast United could have just as easily lost that match. After conceding in the 34th minute, ATK Mohun Bagan went in a defensive mode and fought hard to retain that scoreline.
However, in the 90th minute, thanks to a brilliant equaliser Idrissa Sylla, the Highlanders got a fresh lease on life as they managed to stay alive in this competition.
The game stats, however, tell a different story altogether. NorthEast United had 53% ball possession and a passing accuracy of 67%. They also had significantly more passes than their Kolkata adversaries but their conversions were low owing to some solid defending by their opponents.
In many ways, it was just a matter of time before their perseverance and pressure got them a breakthrough.
Nonetheless, that draw has now put them 11 games unbeaten which is truly a remarkable feat for a team like this. Khalid Jamil has done a brilliant job picking up the side after Gerard Nus was sacked in January. In fact, it is all but certain now for Jamil to get this gig on a permanent basis.
ATK Mohun Bagan, still in control
Antonio Lopez Habas will be disappointed by the fact that they could not hold on to the potential win in the first leg. With things back to square one, the Mariners will need to put in the effort once again and get the job done.
Things are likely to get a bit more difficult for ATK Mohun Bagan as they play in a venue where they have already been beaten by NEUFC with 2-1 earlier this season.
Moreover, of the 15 goals they have conceded this season, a little over half of those have come in the games played at this venue. NorthEast United will definitely take that into account when they play the side on Tuesday.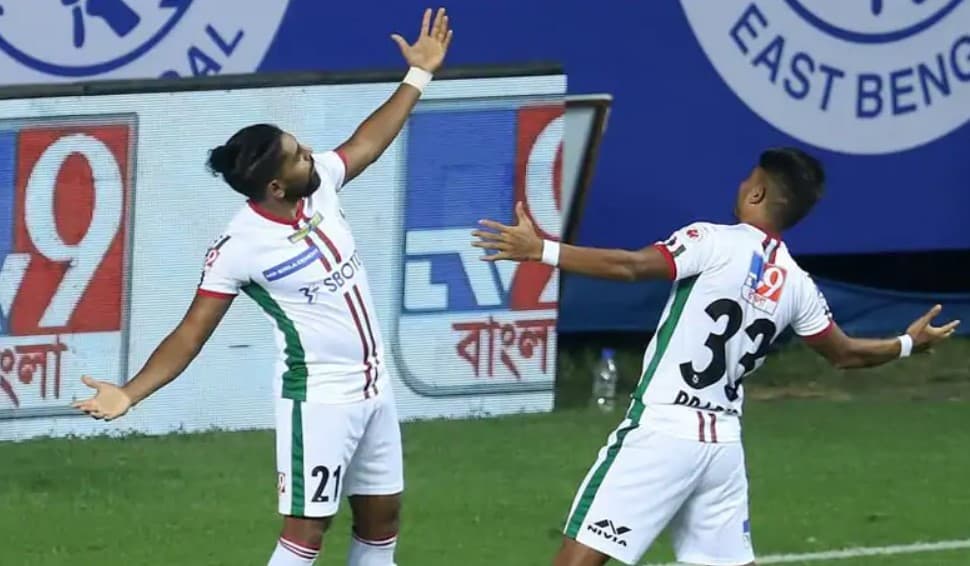 As shown in the first leg, the Highlanders are a side that like to control the possession and create chances. ATK Mohun Bagan will need to put pressure and get some early goals to see themselves through.
More than that, they will need to rely on other players for goals – not just Roy Krishna or David Williams. This is where NorthEast United are fairly better – the supply of goals has come from all ends rather than a handful of players.
Both Teams to Score: Why is this a good bet?
While it is quite unlikely that the Highlanders will keep a clean sheet in this game, the same can be said of the Mariners too. The first leg may have been a bit boring but we did goals from both sides. It is likely that it will not change in this upcoming game too.
As for the match to see over 2.5 goals, we say this because all things considered, the Highlanders have a better firing power and this match will definitely see them give their all to get some goals.
Where to bet on ATK Mohun Bagan vs NorthEast United
Those were our winning predictions for the ATK Mohun Bagan vs NorthEast United. Remember, when it comes to online betting in India, we recommend working with 2 or 3 betting sites so you get the best odds possible on these ISL matches.
We have done the research for you and identified the top sites where you can bet safely and responsibly.