2020 Champions League Betting Tips, Odds & Previews | Round of 16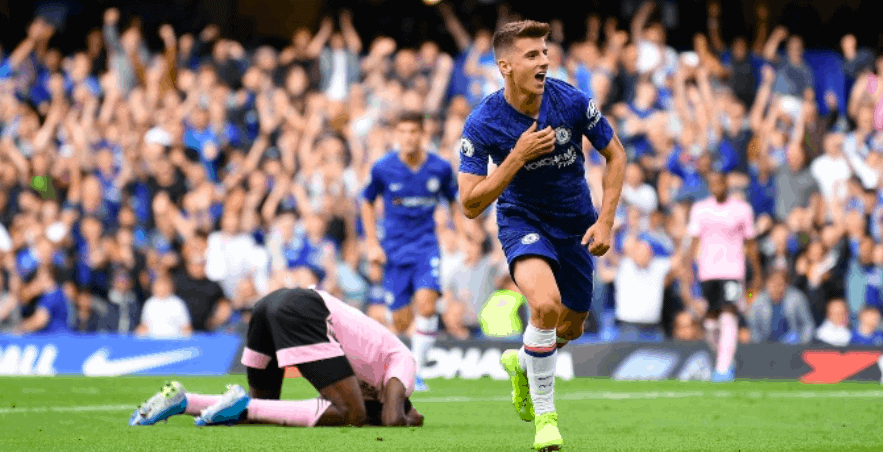 The much-awaited Champions League 2020 is finally back in action this week, as the best of the best in Europe will clash in the round of 16 in February. The field looks highly competitive, with the likes of Borussia Dortmund, Liverpool, Tottenham Hotspur, FC Barcelona, and others set to collide in an action-packed affair. In this article, we will give you the Champions League betting tips, odds, and predictions for the round of 16 matches. So get your football betting affairs in order and start planning – it is going to be an absolute bonanza!
Best betting sites for the 2020 Champions League
Borussia Dortmund vs. Paris Saint-Germain
Tuesday, February 18, Signal-Iduna-Park
The famous Signal-Iduna-Park in Dortmund will host the first leg of this enticing fixture between two European giants – Borussia Dortmund and PSG. The German side, currently ranked third in Bundesliga, finished the group stage of the Champions League at the second place. Things haven't quite gone according to the plan for Lucien Favre, as he is facing stiff competition in Germany to stay afloat at the top. Amidst this, a match against the star-studded line-up of PSG may not bear good news for his team's morale.
Dortmund are without Marco Reus, which means the pressure falls on the likes of Jadon Sancho and others to score. Despite having a good record at home and powered further by the famous Dortmund wall, the hosts will face some difficulties against PSG. The Parisians are at the top of their league in France, with Neymar, Kylian Mbappe, and Angel di Maria playing with a bolstering form.
Given that this is a home fixture for the Germans, expect them to salvage a draw at the very least.
Betting Tips:

Both Teams to Score: 1.40 with Betway
PSG to win or Draw: 2.00 with Betway
Atletico Madrid vs. Liverpool
Tuesday, February 18, Estadio Wanda Metropolitano
Now, this is a match worthy of being a semifinal at the very least. Two of the biggest teams in Europe – both backed by a semi-flawless record this season, will battle it out to reach the next round of Champions League. On one hand, there's Liverpool, who are unbeaten in the Premier League and are undoubtedly having their best run in their history. They are also the defending champions and Jurgen Klopp is eager to prove that they are not a one-time hit. The thought of winning the treble is another enticing prospect for the Reds. With Premier League all but won, it will be interesting to see how they handle this fixture of the European Cup.
Atletico Madrid, meanwhile, are absolutely superior at home. The Los Rojiblancos have been in a good form in La Liga and are unbeaten at home in this elite competition in their last nine matches. This alone should be enough for the Madrid fans to cheer but if history has shown us anything, it's that Liverpool are not a side to be taken lightly. Expect a lot of fireworks for this one, with the visitors set to start as the favourites.
Betting Tips:
Both Teams to Score: 1.45 with LeoVegas
Liverpool to win or draw: 1.30 with 10CRIC
Tottenham Hotspur vs. RB Leipzig
Wednesday, February 19, Tottenham Hotspur Stadium
At the moment, Tottenham Hotspur is going through what can only be described as a rebirth. With Jose Mourinho now at the helm, managing the team, things haven't been entirely smooth for the veteran Portuguese. They are at the fifth place in the EPL – a position they stand to lose at any point in time. They have been in a rather wobbly form with things starting to stabilize again. Even though the Premier League title is pretty much out of contention for them, Mourinho can still salvage something in the Champions League.
But his massive expertise alone may not be enough to face a side as determined as RB Leipzig. This German team has truly surprised a lot of people in the last few seasons and are swiftly changing the dynamics of the German football. They are aggressive, ruthless, and are known to punish their opponents for any slip in play. They are currently at the second position in the league – just one point behind the league leaders Bayern Munich. In all fairness, they have a real chance to clinch the title this season.
For this match, Spurs will have a tough time and despite playing at home, they will not start as the favourites. The morale is on the down low, Harry Kane is out of the scene and the prospect of losing the top five position is not something they need to deal with at this point in time. Amidst this, RB Leipzig will do everything in their power to seal the fixture in this leg itself. Read full preview here.
Betting Tips:
RB Leipzig to win: 2.87 with 10CRIC
Both Teams to Score: 1.50 with Betway
Atalanta vs. Valencia
Wednesday, February 19, San Siro, Milan
Atlanta sneaked into the Champions League Round of 16 by virtue of their back-to-back wins over Shakhtar Donetsk and Dinamo Zagreb in the group stage. The Italian side finished just two points above the bottom-placed Zagreb, making it a lucky escape in many ways. It now appears that luck continues to favour them, as they face Valencia – a side not as daunting as the other big names in the playing field. Nonetheless, they will need to exercise caution against the Spanish side.
Nonetheless, is a menacing, goal-scoring side. Just last month, they thrashed Torino 7-0 in Serie A. A few weeks before that, they routed Milan and Parma Calcio with 5-0 at home. As for Valencia, they don't have these kinds of amazing victories to boast about. They are at the 7th place in La Liga and a win here against the Italians will definitely boost their morale. For this match, Atalanta will start as the overwhelming favourites.
Betting Tips:
Both Teams to Score: 1.56 with LeoVegas
Atalanta to win: 1.72