Champions League Recap: Madrid, Barca Face an Uphill Task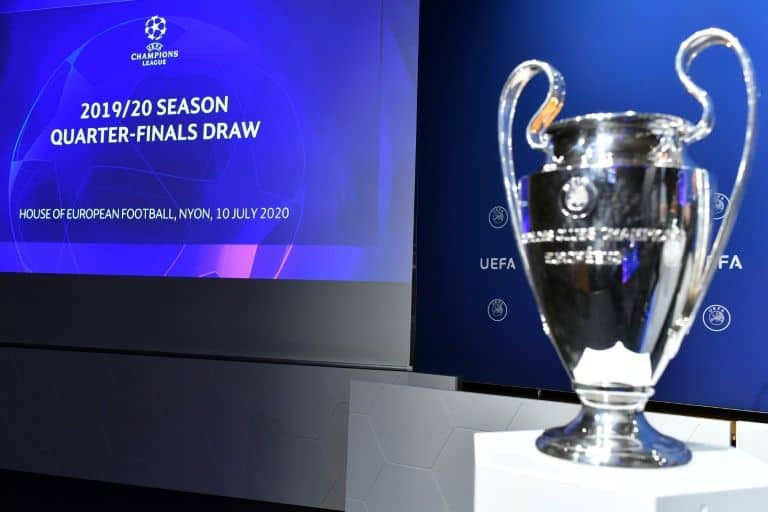 The wait is finally over – Champions League returns to action this week as the elite clubs of Europe will battle it out to be crowned as the champions of the continent.
With this being the final competition in the 2019-2020 football calendar,  the teams will be eager to win the prestigious trophy and at least, get some consolation for participating in the heavily-disrupted season.
Deposit ₹10,000 – get ₹10,000 EXTRA
Dozens of cricket & kabaddi markets
Accepts IMPS bank transfers
Betting App available
Bet ₹1,000 – get a ₹3,000 Free Bet
Accepts Indian payment methods
Good selection of sports
Amazing website design
Champions League 2020: Where we stand
Before the pandemic completely paused any and all football action, Europe's best were in the process of finishing their round of 16 fixtures.
Of the 8 fixtures on the docket, 4 of them were completed and thus paving the way for 4 quarter-finalists: RB Leipzig, Atletico Madrid, Atalanta, and Paris Saint-Germain.
There are a few teams whose fate still hangs in balance and admittedly, by a thread. Some of the big names in the list are Real Madrid, Manchester City, FC Barcelona, and Juventus. 
These teams have all but played their first-leg fixtures and now await the second-leg matches.
However, thing are entirely different than the first-time around – empty stadiums, social distancing guidelines, and most importantly, the need for impeccable discipline off-pitch.
In retrospect, had these clubs known that the Covid-19 would disrupt their momentum so heavily, many of them would have preferred to garner a comfortable lead in the first leg itself.
How about a little team by team recap?
PSG
PSG sailed to yet another quarterfinal after defeating the German giants Borussia Dortmund 3-2 on aggregate.
After losing the first leg 2-1 in Germany, Neymar and co. staged a heroic comeback at the Parc des Princes in Paris. The Parisians won the second leg 2-0, thus sealing their QF berth.
Following the suspension of the Ligue 1 due to the pandemic, PSG were awarded the league title in late April and since then, they haven't had a lot of football to play.
Atalanta B.C.
Atalanta B.C., competing in the Champions League for the first-time in their history, became one of the final 8 in great style.
Facing the Spanish outfit Valencia, they won the first leg with 4-1, taking a comfortable 3-goal lead.
In the second league, away from home, La Dea faced heavy resistance as Valencia looked determined to make a comeback.
However, Josep Ilicic's remarkable 4-goal run in that eventful match saw them through with a 4-3 scoreline.
Ultimately, the Italian side won the tie 8-4 to reach the QF, where they will now face PSG.
Atletico Madrid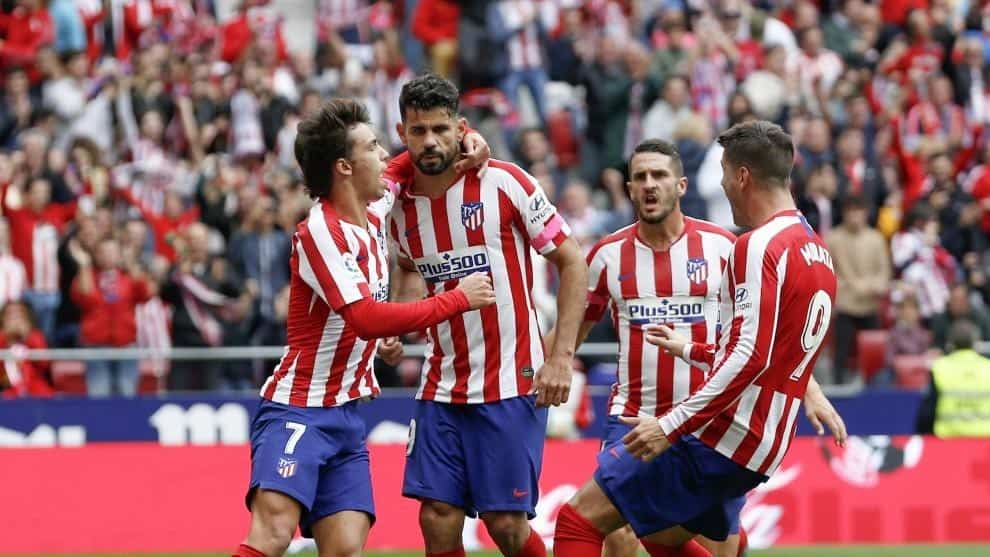 Atletico Madrid knocked out the defending champions Liverpool in what proved to be a surprising result in this bracket.
Los Rojiblancos won leg in Spain with 1-0 and went to Anfield with a small goal advantage.
Liverpool were quick to bounce back and up until the 94th minute, they were leading with 2-1 on aggregate. But all of it changed in the dying moments of the game as Marcos Llorente scored a stunning goal in the 97th minute, prompting extra time.
What followed next was absolute mayhem for Liverpool as Llorente scored again in the 105th minute. A final goal by Morata all but sealed this tie as Atletico moved past Liverpool with 3-2 on aggregate.
RB Leipzig
RB Leipzig continued their phenomenal climb with the Europe's best as the newest club in this league moved past Tottenham Hotspur with 4-0.
The Red Bulls won both the legs with a clean sheet, with the one in Leipzig ending with a 3-0 scoreline.
The team of youngsters continued to surprise others with their pure masterclass in football.
However, they will now face their biggest test of the season as they are set to compete with Atletico Madrid in the quarterfinal.
Deposit ₹10,000 – get ₹10,000 EXTRA
Dozens of cricket & kabaddi markets
Accepts IMPS bank transfers
Betting App available
Bet ₹1,000 – get a ₹3,000 Free Bet
Accepts Indian payment methods
Good selection of sports
Amazing website design
What's left to come in the Champions League?
Here's a quick rundown of the final few games that are to be played before the quarterfinals.
Real Madrid vs Manchester City
Real Madrid and Manchester City played the first-leg of their R16 tie, which ended in a 2-1 win for the Pep Guardiola's men.
More importantly, this result came at the Santiago Bernabeu stadium which means City have 2 crucial away goals in their pocket.
The second leg will be played in Manchester where Madridistas will have a Herculean task ahead of them.
The good news is that they have won the La Liga after a long time, and that fabulous win should boost their morale significantly.
City, meanwhile, had to settle for the runner-up place in the EPL.
Bayern Munich vs Chelsea
Bayern Munich will face Chelsea as a mere formality to reach the quarterfinal.
They routed the Blues with 3-0 at the Stamford Bridge and have effectively got the tie in their control.
The second leg will be at the Allianz Arena in Munich where Frank Lampard's men will need to overcome this massive goal deficit, without conceding many goals.
Unless Chelsea can pull a rabbit out of hat – a seemingly impossible feat, Munich look solid to sail through.
Lyon vs Juventus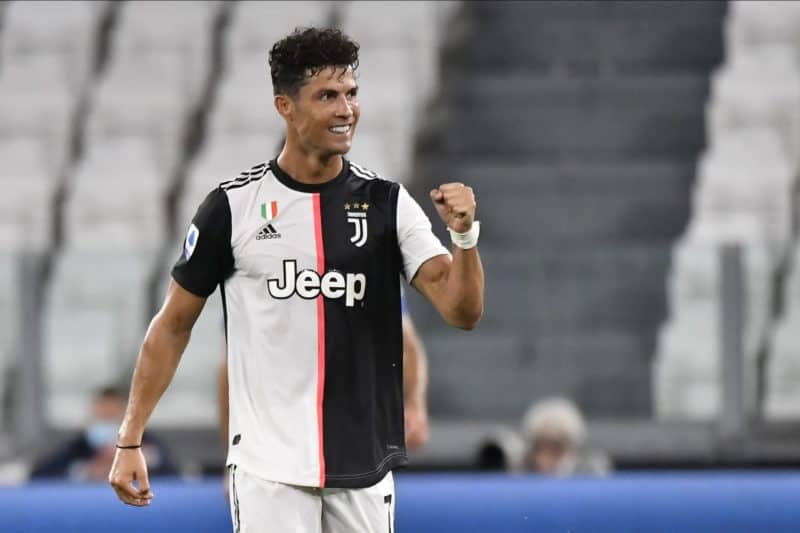 The tie between Lyon and Italian leaders Juventus is still out in the open.
Lyon won the first leg with 1-0 at home, courtesy of solid, disciplined defending.
However, for them to replicate the same performance in Turin is going to be a tough ask, especially given the menacing form of Cristiano Ronaldo.
Having just won the Serie A trophy on Sunday, the team can now fully concentrate their efforts towards winning the Champions League.
The odds, in all likelihood, look in the favor of the Italians for the time being.
Napoli and FC Barcelona
Similarly, Napoli and FC Barcelona also need to battle hard as the first leg ended in a 1-1 draw.
The Catalans have a crucial away goal here and keeping a clean sheet at Camp Nou should help them out here.
That said, their Champions League jinx, a recent loss in form, and their squandering of the La Liga title make this fixture a demanding one for the Spanish giants.
As for Napoli, they may have to do without their forward Lorenzo Insigne, who is doubtful after picking up a knock last weekend.
These remaining matches will be played over the weekend of August 7 and August 8, with the quarterfinals to be played over the proceeding weekend.
Where to bet on Champions League
In our bid to bring you the best Champions League betting tips and predictions in India, we have compiled a list of some of the best online football betting sites in the country.
With impeccable odds and lucrative markets, there is everything here to satiate a punter's appetite for big bets and big wins.
We will also preview each of these matches in detail as we get closer to the competition.
Deposit ₹10,000 – get ₹10,000 EXTRA
Dozens of cricket & kabaddi markets
Accepts IMPS bank transfers
Betting App available
Bet ₹1,000 – get a ₹3,000 Free Bet
Accepts Indian payment methods
Good selection of sports
Amazing website design