Odisha FC Betting
Odisha FC, formerly branded as Delhi Dynamos, are among the dark horses in the ISL. After a disappointing outing in the previous season, the Juggernauts have completely overhauled their team – whether it is getting a new coach, new players, or a new technical advisor.
On paper, Odisha FC have done well to address their flaws from the last edition of the Indian Super League. Let's take a look at how they will fare in the 2021-22 season from the ISL betting perspective.
Where to bet on Odisha FC
All of the best betting sites in India will have top odds on Odisha FC. Find them all right here!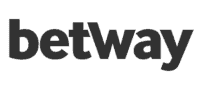 The SAFEST Betting Site in the World!
Focused on cricket for the Indian market
Fast withdrawals with rupees
Live streaming of matches

MOST POPULAR Indian Betting Site
Accepts Indian payment methods
Good selection of sports
Amazing customer support

The BEST Betting Site in India!
Cricket & Kabaddi Betting
Fast Paytm Withdrawals
Local Indian Brand
Odisha FC best odds
In all their time in the ISL, there have been only two instances when Odisha FC have managed to reach the semifinals. Then known as Delhi Dynamos FC, the team secured a top-four finish a couple of times but failed to go the distance.
Since then, it has been a litany of disappointments for them. They have finished in the bottom half of the table in their last four ISL seasons, thus sparking a bid to really shake things up this season.
Looking at the kind of changes they have made, it may be fair to assume that they may very well give the other giants a good run for their money and possibly, reach the semifinals. The Odisha FC winner odds may be quite high for the time being – since the team is untested at the moment. But if things do go well for them, you may end up making a decent profit.
Check out our 10CRIC review and Betway review to see why we favour these betting sites for the Indian Super League 2021-22.
Alternately, you may also check out PureWin – another upcoming bookmaker that is quickly making waves in India!


Odisha FC predictions
To help you become successful in football betting, we are going to preview every single Odisha FC match in the ISL 2021-22.
Last season, the Juggernauts managed just two wins in their campaign of 20 matches! One of those two wins came over SC East Bengal in the form of an epic 6-5 victory while the other was against Kerala Blasters.
This time around, however, there is reason to be optimistic. They can very well aim for a much higher finish than last year, especially with the kind of talent they are fielding.
Odisha FC Team Outlook
Right off the bat, they have brought on Kiko Ramirez as the new manager. The 51-year-old Spaniard has spent the better part of the last decade or so managing teams across Europe although, the results haven't been that great. So in a way, this is a good partnership – Ramirez and Odisha FC both are looking for a new beginning and hope to achieve great things together.
But what is really interesting is the appointment of David Villa – former Spanish international and FC Barcelona's iconic talisman – as the technical advisor and the head of global operations. On the back of his expertise, the club has also secured technical partnerships with Watford FC and Avai FC.
From a player point of view, the arrivals of Víctor Mongil and Hector Rodas in defence will serve them well to avoid last year's pitfalls.
Another exciting signing is that of Javi Hernandez from ATK Mohun Bagan. The attacking midfielder served with the Kolkata outfit for the last couple of seasons and will pair up with his compatriot Aridai Cabrera in the front. Aridai was with Las Palmas and Mallorca before coming to India, so his top-tier Spanish division experience will certainly come in handy. Then, there are also the likes of Jonathas de Jesus and Daniel Lalhlimpuia who will give Ramirez more options to rotate in the front.
Furthermore, the additions of Sebastian Thangmuansang and Lalruatthara will also be a huge boost in the full-back positions.
Our Prediction for the Season: Mid-table finish
Today's Odisha FC match predictions
Odisha FC's ISL Performance
| Year | Result |
| --- | --- |
| 2014 | Fifth Place |
| 2015 | Fourth Place |
| 2016 | Third Place |
| 2017 | Eighth Place |
| 2018 | Eighth Place |
| 2019 | Sixth Place |
| 2020 | 11th Place |
Odisha FC Performance 2020-21
In the 2020-21 edition of the Indian Super League, Odisha FC delivered their worst performance in the competition yet with a bottom-place finish with 12 points.
Two wins, six draws, and 12 losses – things could not have gone any worse than they did for them. They lost their matches (often by big margins) to giants like ATK Mohun Bagan, Mumbai City FC, FC Goa, and NorthEast United. Even against the struggling teams like Chennaiyin FC and Jamshedpur FC, the Juggernauts failed to step up.
From a numbers point of view, the team leaked 44 goals – the highest in the league while scoring 25 – just 10 behind the champions' MCFC.

BEST ODDS Betting Site in India!
Amazing odds on cricket
5 hour Paytm withdrawals
Focused on Indian players
Odisha FC Facts
Mentioned below are some interesting facts about the Odisha FC side:
Roberto Carlos is the club's most successful manager; the World Cup and Champions League winner has managed and played for Delhi Dynamos
Adriane Santana is the club's all-time leading goalscorer with 9 goals
Javi Hernandez has 36 league appearances in the ISL
Odisha FC 2021-22 players
| Position | Players |
| --- | --- |
| Goalkeepers | Kamaljit Singh, Arshdeep Singh, Ravi Kumar |
| Defenders | Gaurav Bora, Lalruathara, Sahil Panwar, Hendry Antonay, Lalhrezuala Sailung, Sebastian Thangmuansang, Deven Sawhney, Victor Mongil, Hector Rodas |
| Midfielders | Thoiba Singh Moirangthem, Vinit Rai, Paul Ramfangzauva, Isaac Vanmalsawma, Isak Vanlalruatfela, Liridon Krasniqi, Javi Hernandez, Jerry Mawihmingthanga, Nandhakumar Sekar, CVL Remtluanga, Nikhil Raj |
| Forwards | Akshunna Tyagi, Daniel Lalhlimpuia, Aridai Cabrera, Jonathas Cristian De Jesus |
Captains: Vinit Rai, Victor Mongil and Hector Rodas
Kiko Ramirez has taken a rather unique approach in identifying the captains for his new roster – he left the decision to the players. Vinit Rai, Mongil, and Rodas will serve as the leaders of Odisha FC on the field this season.
The 24-year-old Rai has been with Odisha FC since 2017 so it is fair to say that no one understands the team's philosophy better than him. As for Mongil and Rodas, they are highly experienced and having spent the better part of their careers in Spain, their expertise will be valuable, to say the least. Rodas has played with sides like Levante and Cordoba while Mongil has plied his trade for numerous clubs through the years.
Key Players
Bringing in Javi Hernandez is one of the best moves the management has made this season. Not only is he well-versed with the nuances of the Hero Indian Super League, but he is also an exceptional attacking player who can bring in the much-needed goals this season. After all, he won the title with ATK Mohun Bagan in the 2019-20 spell while last season, he was the runner-up.
Then there is the defensive pairing of Mongil and Rodas – we have already spoken about it so we won't go further into this. The team's defensive performance last year was absolutely horrible so it is assuring to see that they have reinforced the same with some new signings. Fun fact – Mongil was in ATK's squad that won the ISL title a couple of seasons ago.
On the attacking front, Aridai Cabrera and Jonathas will serve as key goal-bringers. And of course, the Indian contingent led by Lalhrezuala Sailung, Vinit Rai, and Issac Vanmalsawma is also worth looking out for.
Odisha FC 2021-22 analysis
Looking at how Odisha FC have fared in the pre-season friendlies, things are going good for them. Most recently, they picked up a 2-1 win over Chennaiyin FC and held the defending champions Mumbai City FC to a goalless draw.
They did lose to Kerala Blasters by 2-1 but these are still very early days and not much is to be read from it.
Among the positives, Javi Hernandez seems to be clicking quite well and has consistently scored in these warm-up matches. The new arrivals are also finding their place in the team – in other words, Kiko Ramirez is doing a good job of moulding the team in his image.
With departments sorted quite nicely, Odisha FC look ready to take on the new challenges.
Strengths
The Juggernauts have reinforced their defence with new signings
The addition of Javi Hernandez, Jonathas, and Cabrera in attack will bring in the much-needed goals
Odisha FC will also benefit from the technical expertise of David Villa and their affiliations with other international clubs
Multiple attacking options means they don't have to over-exert their reliance on one or two players
Weaknesses
The presence of a new coach means the team will need to adapt to a new style of play and system
The Indian midfield unit may not be that experienced and will likely find things difficult in the early stages