SC East Bengal Betting
Sporting Club East Bengal made their debut in the Indian Super League last season after spending a fair bit of time in the I-League. As one of the oldest football clubs in India and Asia, the team has a rich history and will be keen on leaving its mark in the ISL 2021-22.
They have made a name for themselves in the I-League, National Football League, IFA Shield and Durand Cup and are truly synonymous with football in India.
Understandably so, their debut in the ISL didn't go according to the plan. The level of competition was quite high and it took them a while to get used to the things. With a new coach at the helm and several fresh faces in the team, the East Bengal outfit look ready to face the new season.
Let's take a look at how the team will fare from the ISL betting perspective in the Indian Super League 2021-22.
Where to bet on SC East Bengal
Below you'll find the top platforms for online betting on SC East Bengal. All of them have top odds!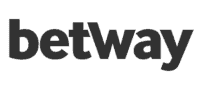 The SAFEST Betting Site in the World!
Focused on cricket for the Indian market
Fast withdrawals with rupees
Live streaming of matches

MOST POPULAR Indian Betting Site
Accepts Indian payment methods
Good selection of sports
Amazing customer support

The BEST Betting Site in India!
Cricket & Kabaddi Betting
Fast Paytm Withdrawals
Local Indian Brand
SC East Bengal best odds
While there are no outright winner markets available for the Indian Super League yet, it may be safe to assume that SC East Bengal may enjoy slightly higher odds for many of the games. In other words, punters may not favour them heavily in the initial few games.
The reason for this is that they are still a new side in the ISL and may not have had enough time to acclimatize to the tournament. Now they are coming in with a lot of changes and may once again be perturbed by the same set of problems as before.
That said, the new roster their fielding is quite impressive and there is some reason to be optimistic about their chances. Betting on them early on may lead to good rewards.
Check out our 10CRIC review and Betway review to see why we favour these betting sites for the ISL on SC East Bengal.
Alternately, you may also check out PureWin – another upcoming bookmaker that is quickly making waves in India!


SC East Bengal Predictions
To help you make the most of football betting, we are going to preview every single SC East Bengal match in the ISL 2021-22.
Once the competition picks up pace, we can expect to make more accurate predictions depending on the team's performance and their reception to the league.
Last season, they were stomped upon by pretty much every team in the competition, including their arch-rivals ATK Mohun Bagan. Given their ardent supports, expectations will be high from them this season to deliver and rise to the occasion. And in all fairness, their chances, theoretically, for the time being, are looking decent. Let's take a look.
SCEB Team Outlook
SC East Bengal have completely overhauled their international roster, bringing in six new faces from all over the world.
Among the newcomers in the team, if there's one player that stands out, it is Arindam Bhattacharya. The 31-year-old is one of the most prolific goalkeepers in the competition – last season, he was the Golden Glove winner with 10 clean sheets in 23 appearances. What's even more interesting is he played for the Mohun Bagan team for the last three seasons before switching the ships to their derby rivals.
Then you also have the addition of Jackichand Singh from Mumbai City FC. The 29-year-old is one of India's leading midfielders and his presence in the team will come as a huge boost to their attacking prospects. He is likely to play side by side with the Dutch midfielder Darren Sidoel and the Slovenian Amir Dervisevic. The two internationals have seen plenty of football in Europe and it will be exciting to see how they adapt to the Indian conditions.
Additionally, the Red and Gold Brigade have also roped in Adil Khan from Hyderabad FC in a bid to reinforce their backline. Khan is an experienced defender with plenty of matches under his belt.
Coming to the managerial point of view, Robbie Fowler has been replaced by Manolo Diaz – a 53-year-old Spaniard who has coached B and C teams of Real Madrid, in addition to their youth roster. He was the team's youth system coordinator and his Los Galacticos philosophy may very well translate into good tidings for East Bengal.
Clearly, SCEB have gone to great lengths to avoid last year's mistakes. The question is, can they?
Get today's Sporting Club East Bengal team predictions right here at Bet India.
Our Prediction for the Season: Mid-table finish (4th – 7th) in the league
Today's SC East Bengal match predictions
SC East Bengal ISL Performance
| Year | Result |
| --- | --- |
| 2020 | Ninth Place |
SC East Bengal Performance 2020-21
SC East Bengal finished at eighth place in the ISL 2020-21, with three wins, eight draws, and nine losses. The three wins came over Bengaluru FC, Jamshedpur FC, and Odisha FC.
Over the course of their campaign, they managed to score only 22 goals while conceding 33 in the process. Matti Steinmann and Bright Enobakhare were the leading goalscorers for the side with seven goals between them. The Indian talent was not that impressive either.

BEST ODDS Betting Site in India!
Amazing odds on cricket
5 hour Paytm withdrawals
Focused on Indian players
SC East Bengal Facts
SC East Bengal have a fantastic history in Indian football and in many ways, they have inspired continuously new generations to pick up the sport. Mentioned below are a few quick facts about the side:
East Bengal recently celebrated 101 years of existence; it was founded on August 1, 1920.
They have won the Calcutta Football League a record 39 times, Durand Cup 16 times, and IFA Shield 29 times.
Their rivalry with ATK Mohun Bagan in the I-League and CFL is one of the fiercest in Asia; the match is commonly dubbed as Kolkata Derby.
SC East Bengal's last silverware came in the 2018 IFA Shield.
SC East Bengal 2021-22 players
| Position | Players |
| --- | --- |
| Goalkeepers | Arindam Bhattacharya, Sankar Roy, Suvam Sen |
| Defenders | Daniel Gomes, Joyner Lourenco, Raju Gaikwad, Adil Khan, Hira Mondal, Ankit Mukherjee, Goutam Singh, Tomislav Mrcela, Franjo Prce, Sarineo Fernandes, Akashdeep Singh |
| Midfielders | Jackichand Singh, Sourav Das, Angousana Wahengbam, Amarjit Singh Kiyam, Md Rafique, Lalrinliana Hnamte, Bikash Jairu, Amir Dervisevic, Darren Sidoel, Romeo Fernandes, Songpu Singsit, Loken Metei |
| Forwards | Balwant Singh, Thongkhosiem Haokip, Naorem Mahesh, Siddhant Shirodkar, Daniel Chima Chukwu, Antonio Perosevic, Subha Ghosh |
Captain: Arindam Bhattacharya
To have a skipper in one of the most experienced goalkeepers in India is certainly a good thing. Arindam Bhattacharya has seen his fair share of matches in the Indian Super League – with the last few seasons at ATK Mohun Bagan where he also picked up some silverware in the process.
Considering that SC East Bengal have practically revamped their entire squad with a horde of new signings, Bhattacharya makes for the right player to serve as the captain and lead the newcomers. After all, he has the wisdom, talent, and maturity needed to thrive at this level. Plus, his numerous years of experience from the Kolkata Derby will be useful in high-octane matches.
Key Players
The Indian contingent will be led by Bhattacharya, Jackichand Singh, and Adil Khan. Between the three of them, there is enough talent to command the newcomers in defence and midfield.
What will be intriguing to see, of course, is how the international players fare. The six of them have no prior experience in Indian football and may find it a bit difficult to get used to the conditions. The onus will be on Daniel Chima Chukwu and Antonio Perošević to bring in the goals while in midfield, Darren Sidoel and Amir Dervišević will serve as the playmakers.
The signing of Sourav Das from Mumbai City FC is also an exciting one – the 25-year-old has also spent his fair football years with ATK Mohun Bagan before.
SC East Bengal 2021-22 analysis
On one hand, SC East Bengal are fielding a brand new team in comparison to the previous season so, in all essence, this is their second debut.
Their manager Manolo Diaz will look to impart the knowledge he accrued from his time at Real Madrid while the new signings will hope to make an impact early on. The fact that they have also roped in Arindam Bhattacharya is an assuring sign of great things to expect from the club.
In the pre-season friendlies, SC East Bengal have gone unbeaten with wins over Vasco, Salgaocar, and Gokulam Kerala. Most recently, they drew 1-1 against Mumbai City FC so by the looks of it, they are doing quite well.
Sourav Das has blended well within the system while the international players are slowly taking their time to get used to things.
Strengths
SC East Bengal have an incredible history and an equally great fan base
Their new signings and roster look well-balanced in all departments
Bhattacharya's presence in goalkeeping will bode well for their defensive prospects
Weaknesses
The team is fielding a brand new roster that may take some time to find its rhythm
New manager also means new challenges to overcome
With a mix of experienced and young players, Manolo Diaz will need to quickly find his groove and best playing combination