SC East Bengal best odds
While there are no outright winner markets available for the Indian Super League yet, it may be safe to assume that SC East Bengal may enjoy slightly higher odds for many of the games. In other words, punters may not favour them heavily in the initial few games.
The reason for this being that they are a brand new side in the ISL and may not have had enough time to acclimatize to the tournament.
From a new manager in Robbie Fowler to massive squad revamp, a lot has been done in a brief period to chisel the team for the Indian Super League.
That said, this may very well work to their advantage too. Fowler is a prolific manager who is fielding a team comprising the best of Indian and international talent he could find.
If you are looking to bet on SC East Bengal, especially in the Kolkata Derby, we recommend doing so with 10CRIC.
Check out our 10CRIC review to see why we favour this operator for the ISL.
This year's ISL SC East Bengal Predictions
To help you make the most of football betting, we are going to preview every single SC East Bengal match in this year's ISL.
Once the competition picks up pace, we can expect to make more accurate predictions depending on the team's performance and their reception to the league.
In the meantime, you should check out our quick Payment Guide on how to make a deposit with a betting site so you are all set and ready to bet on SC East Bengal.
Get today's Sporting Club East Bengal team predictions right here at Bet India.
Our Prediction for the Season: Mid-table finish (4th – 7th) in the league
Today's SC East Bengal match predictions
SC East Bengal Performance 2019-20
SC East Bengal are making their debut in the Indian Super League this season.
Last year, they played in the I-League where they finished at the 2nd place. That said, it was under different circumstances with a completely different set of players and managers.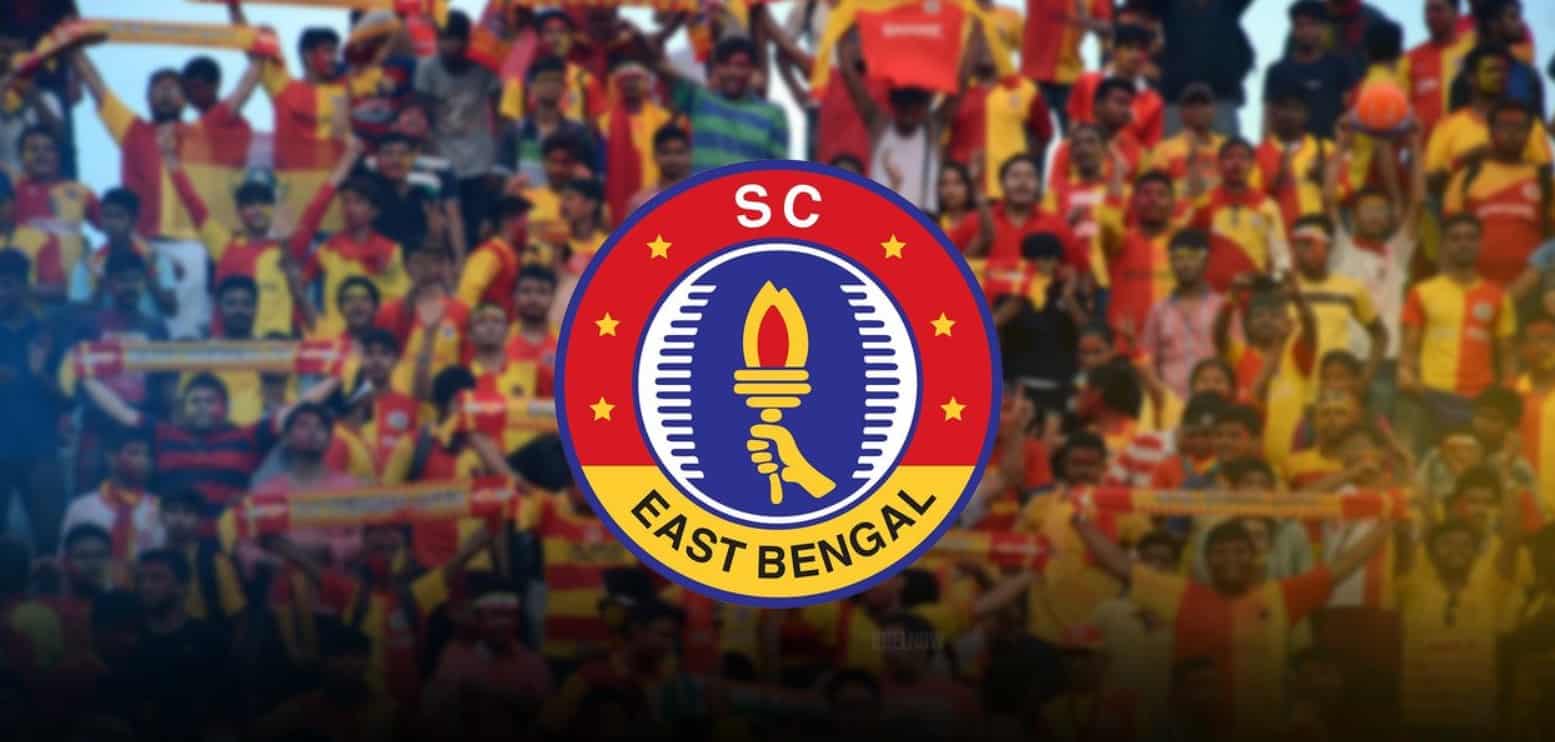 SC East Bengal Facts
SC East Bengal have a fantastic history in Indian football and in many ways, they have inspired continuously new generations to pick up the sport. Mentioned below are a few quick facts about the side:
East Bengal recently celebrated their 100 years of existence; the club was founded on August 1, 1920.
They have won the Calcutta Football League a record 39 times, Durand Cup 16 times, and IFA Shield 29 times.
Their rivalry with ATK Mohun Bagan in the I-League and CFL is one of the fiercest in Asia; the match is commonly dubbed as Kolkata Derby. Till date, a total of 367 matches have been played over the last 100 years between the two sides.
Robbie Fowler will manage the side – a former Liverpool legend who has had a prolific career as a player. In terms of his managerial stints, this will be his third such gig.
SC East Bengal 2020-21 players
Goalkeepers: Debjit Majumder, Rafique Ali, Mirshad Michu, Sankar Roy
Defenders: Abhishek Ambekar, Anil Chawan, Daniel Fox, Gurtej Singh, Lalramchullova, Mohamed Irshad, Nayaran Das, N Rohen Singh, Novin Gurung, Rana Gharami, Samad Mallick, Scott Neville, Pritam Singh
Midfielders: Bikash Jairu, Eugeneson Lyngdoh, Haobam Singh, Jacques, Loken Meitei, Milan Singh, Mohammed Rafique, Sehnaj Singh, Surchandra Singh, Matti Steinmann, Wahengbam Luwan, Yumnam Singh, Anthony Pilkington, CK Vineeth, Harmanpreet Singh
Forwards: Balwant Singh, Girik Khosla, Jeje Lalpekhlua, Aaron Amadi Holloway
Captain: Not yet Assigned
Fowler hasn't made his pick for the captain yet, leading us to believe that he may very well rotate the armband among the squad.
Key Players: Jacques, Daniel Fox, Pilkington, Neville
As an Englishman who favours the English style of football, Fowler has gone to great lengths to sign foreign players better adapted to it. His foreign contingent comprises the likes of Pilkington and Fox, who have spent a majority of their careers in English football.
Pilkington is known for his years with Wigan Athletic and Cardiff City while Fox has enjoyed stints with the likes of Celtic, Burnley, Southampton, and Everton. Jacques has had over 300 appearances combined for Burton Albion and Birmingham City.
Pilkington will be a crucial component in Fowler's style of play in East Bengal
Holloway and Neville were handpicked from Australia's Brisbane Roar – the side Fowler managed prior to SC East Bengal.
Fowler is playing to his strengths here but it is to be seen how the results will be on the pitch.
SC East Bengal 2020-21 analysis
As the newbies in this year's Indian Super League, the objective for the team should be to test the waters and get used to the playing style.
We must remember that this is a new side under new management – coaching wise and ownership wise. New players have been brought in while many from the I-League days were let go. Even though the side is rich in talent and experience, at least on paper, things may be different once the games get going.
Strengths
SC East Bengal enjoy an incredible history and an equally impeccable fan base. The Red and Gold Brigade have the most loyal supporters you can ask for and despite the matches taking place behind closed doors, there will not be a drop in support.
East Bengal is a side that has seen its fair share of trophies – they are not oblivious to performing under pressure and winning the big, high-pressure games.
Fowler is playing a system he is comfortable with – he has brought in a contingent of international players better suited to the English football – the combined experience and skill here may give the team a slight edge over the other clubs in the league.
He has plenty of experience in the attacking line with Vineet and Balwant Singh – two of India's most experienced forwards.
Weaknesses
Strong, ardent fanbases often come with high expectations. Fowler may feel a bit of pressure right off the bat to perform and deliver results.
Fowler's managerial pedigree may not be as strong as that of his counterparts' from other teams.
With several newcomers in the team, the side may not have had enough time to build an atmosphere of trust.
With just a couple of weeks to prepare for the league, Fowler may not have had enough time to test and see what works the best for him and the team.