Best betting sites that accept PhonePe
How to deposit with PhonePe
If you have used PhonePe (or any other UPI app before for any other purchase), then you know how simple it is to top up your betting account online. As you will see, this is quite similar to paying with Paytm.
It all comes down to going to the deposit page on the site, selecting the PhonePe option, entering your virtual payment address, approving the request on your device, and that's it!
Here is a step-by-step guide to help you out when using Indian betting sites and PhonePe.
Log in to your betting account and select the deposit option

Select the UPI/PhonePe option and enter the amount

PhonePe may not be mentioned and the page may just say UPI.
Since PhonePe is technically a UPI, it should not make a difference.

Enter the VPA

You will be directed to the next page where you be asked to confirm the amount.

After that, you need to select PhonePe UPI from the available payment methods and enter your virtual payment address.

This virtual payment address is unique to each UPI wallet. That is, Google Pay will have a different virtual ID, PhonePe will have another one, BHIM will have another one, and so on.

This step will be common across all sports betting sites in India.

Verify on PhonePe

You will receive a request in your PhonePe app to complete the transaction.
You will need to approve this payment by entering your UPI PIN.

You are all set to bet!
If you are not keen on using UPI options, you may also go with e-wallets like MuchBetter and Skrill.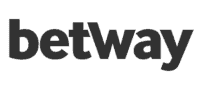 The SAFEST Betting Site in the World!
Focused on cricket for the Indian market
Fast withdrawals with rupees
Live streaming of matches

MOST POPULAR Indian Betting Site
Accepts Indian payment methods
Good selection of sports
Amazing customer support

The BEST Betting Site in India!
Cricket & Kabaddi Betting
Fast Paytm Withdrawals
Local Indian Brand
How to create a PhonePe account
You don't have a PhonePe account? Check out our guide on how to create a PhonePe account. Hint – it is super easy!
Download the PhonePe App

You can get the PhonePe App from Google Play Store or directly from their website.

Open the app and enter your mobile number

Ideally, this should be the same number which is linked to all your bank accounts.
This will facilitate linking of your accounts to your PhonePe UPI.

Enter the 5-digit OTP sent to your number

In some cases, you may not receive the OTP at the first try.

Wait for the 30-second clock to run out and request for another OTP.

Link your accounts

Now that you have logged into the PhonePe interface, the next job is to add your bank accounts.

Note that you will be able to add only those bank accounts which are linked to your phone number.

If your bank account is linked to a different number, then you will need to register for PhonePe with that number.

Alternatively, you can go to your local bank branch and have them update the phone number.

You are ready to use PhonePe!

All betting sites that use PhonePe will require you to begin in this manner (if you don't have this account already).
What documentation is needed?
Until and unless you are using the PhonePe wallet (similar to Paytm wallet), no documentation is needed or KYC.
If you are using the wallet, then all you need is your PAN Card details – PAN number and PAN Holder Name. We recommend doing so any which way to avoid any hassles down the line.
That said, we also urge you to bet safely and responsibly.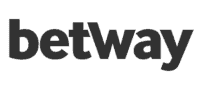 The SAFEST Betting Site in the World!
Focused on cricket for the Indian market
Fast withdrawals with rupees
Live streaming of matches

MOST POPULAR Indian Betting Site
Accepts Indian payment methods
Good selection of sports
Amazing customer support

The BEST Betting Site in India!
Cricket & Kabaddi Betting
Fast Paytm Withdrawals
Local Indian Brand
Verifying your PhonePe account
KYC or account verification is fairly straightforward in PhonePe and is mandatory only for their wallet feature. That said, we still suggest you verify the account so that you comply with all the norms when it comes to safe, responsible betting.
This will also facilitate in the taxation of your bet winnings – something which we firmly believe in. To verify your account, go to your profile, scroll down, and select the 'KYC Details' option.
You will be asked to enter your PAN Card details as seen in the previous section. Follow the steps and you will be good to go!
Privacy & confidentiality
If you are wondering whether PhonePe is safe to use, the answer is 100% yes! All transaction data and personal information are safely, securely protected by PhonePe with advanced encryption and technologies. As a user yourself, you have the option to set screen lock and passwords on your PhonePe app to safeguard your app further.
After all, this is one of the leading UPI payment methods in India, it is only fair that they live up to the expectations when it comes to quality and consumer security.
PhonePe UPI App FAQs
You can deposit money at several Indian sports betting sites using the PhonePe UPI app. Leading betting sites include Funbet, Casumo, 10CRIC, Parimatch, Betway, and 1xBet. 
Absolutely! PhonePe betting sites are safe to use. These sites are licensed and regulated by relevant authorities. They must also comply with strict KYC regulations to prevent money laundering and other illicit activities.
It is really simple! Sign up for the betting site that accepts PhonePe, click on deposit, select the UPI/Net Banking method and enter the amount. Then, enter your PhonePe Virtual Payment Address ID and approve the transaction.
All Indian sports betting sites process deposits instantly. This means the money will reflect in your betting account the moment you approve it on your PhonePe UPI app.
Betting online with PhonePe
It can be quite challenging to find online sports betting sites with odds on cricket that accept PhonePe as a payment option in India. That is why the Bet India team has done the heavy legwork for you. We have compiled all the leading Indian sports betting sites where you can use UPI payment methods.
To help you further, we have mentioned below a few do's and dont's when it comes to depositing and withdrawing your funds from the betting account using PhonePe.
What you need to know when depositing
You will find that a majority of the time, any betting site that accepts UPI will certainly accept PhonePe. And many times, you may have to choose the same deposit option while withdrawing your funds too.
In other words, if you are adding money through e-wallet, you cannot withdraw your winnings through your UPI. You have to follow through with the e-wallet only. If you are looking to withdraw money to another payment option, you will most likely need to deposit using the same at first.
With that, we also have a few pointers for you to consider:
There are no deposit fees associated with PhonePe payments on betting sites
You will need to fulfil your KYC obligations with the sportsbook, that is, you will need to verify your betting account before you can withdraw your funds
The deposit is processed instantly
There will be a minimum deposit amount but it varies across different sites. As a rule of thumb, you can expect it to be anywhere between Rs.500 – Rs.1,000
PhonePe works only on your mobile app, and it works only in Indian Rupees
What you need to know when withdrawing
Let's say you won big on the free cricket betting tips provided at Bet India and you want to use PhonePe to withdraw the money. As mentioned above, things may get a bit trickier if you try to use a different payment method (like e-wallets) to withdraw your winnings. But if you are sticking to the PhonePe UPI, things should remain fine and smooth.
UPI payment withdrawal requests may take up to 2-3 working days to be fully processed
A withdrawal fee may be levied which varies from bank to bank
Depending on the betting site, there may be a minimum withdrawal amount per transaction
Once again, KYC account verification is mandatory to withdraw your funds. Check out our detailed guide on account verification for more information.