Kohli, De Villiers to Live Chat; Dhawans Spend Quality Time with Family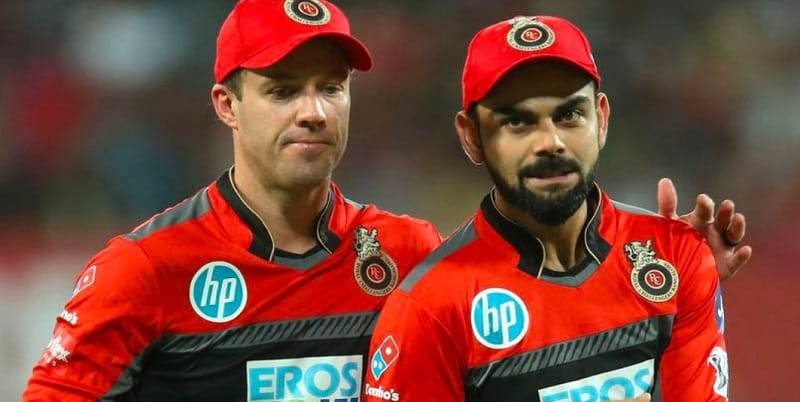 The COVID-19 crisis has brought the world as we know to a standstill, but it still hasn't stopped our players from having a gala time on their own.
From live chats to playing cricket indoors, these world-class cricketers have found ways to keep themselves occupied.
Kohli, de Villiers to Help us with Cricket Blues
Right off the bat (see what I did there?) the RCB stars Virat Kohli and AB de Villiers will get on a live chat on Friday on Instagram.
In a post shared by both the players on their respective Instagram accounts, the two lads will go live at 18:30 hours IST on Friday, April 24, 2020, to discuss how to be positive in the current situation, along with discussing a few games from the past.
More specifically, they will be reliving the 2016 IPL season when they came so close to glory.
Interestingly enough, there is also a surprise for us die-hard fans, as the two guys mentioned it clearly in their respective posts.
Now, this is something time will only tell but rest assured, we cannot wait for it! With IPL postponed for the near future, it is excitement like this that can keep us cricket fans floating.
Hall-Cricket for the Dhawan's?
We Indians can play cricket in any nook and corner of the world, as long as we have a bat.
Shikhar Dhawan, in his adorable Instagram post featuring his son, has proved just that.
The video features Dhawan senior batting while the junior is tasked with bowling duties, all of which is happening in the living room.
30 seconds and a few balls into the video, Shikhar steps on to the middle of the pitch for a classic and humorous display of sledging. Much to the credit to Dhawan Junior, he held his ground and retorted back in his own style.
With some exciting commentary in the background and Shikhar being bowled out at 99, the win was taken by the young lad. The crowd went wild and we are sure Dhawan Junior got an ice-cream for his victory.
If anything, this post has inspired us more to make a cricket pitch right in our living rooms!
A Nature-Inspired Tendulkar
In other news, Sachin Tendulkar got in touch with his natural side and posted a lovely video of him watering his plants. While it may not seem as much, taking care of the plants in this kind of heat is certainly one way to keep cool. Check out the whole video here: