How to Choose the Right Sportsbook – Sports Betting 101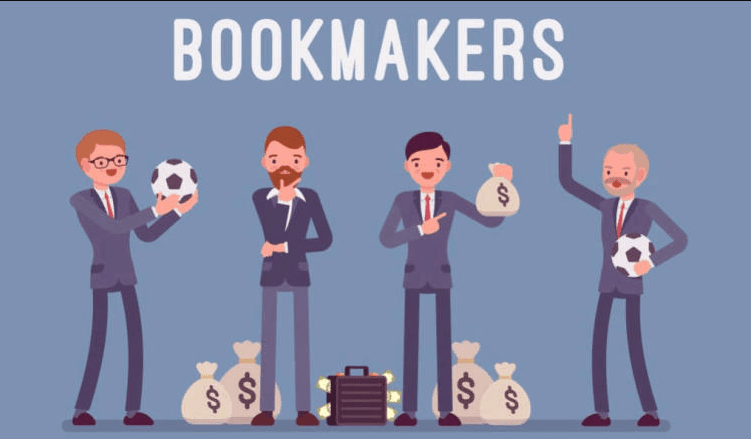 The fun and exciting world of sports betting is bound to beckon all those who love sports and taking calculated risks at some point in their life. Whether it is tennis, football or cricket, there is a way to bet on these matches and make some good money in the process. And if you do it right (and responsibly), you can very well make it your secondary source of income. However, the path to the top is a long and arduous one, all of which starts with answering the one fundamental question – which sportsbook do I choose?
As a punter, it is fair to say that you are truly spoiled for choices when it comes to picking a sports bookmaker. Starting with some of the most popular ones to the lesser-known, exclusive bookies, there is no limit to the sheer magnitude of this number. Hence, to help you out in your endeavour, we have compiled this quick, handy checklist that you must consider when it comes to choosing an operator. After all, you are probably going to be in it for the long run – you should do it right and get started on the correct note.
That said, here are the factors to consider:
1. Reputation and Reviews – See What People Have to Say!
This is of paramount importance and it cannot be emphasized enough. If you have any operator in mind, a simple Google search is the place to start. You'd be surprised how many opinions and suggestions you' would find from the people. But there is a trick to consider here – in addition to looking at the affiliate sites, you should also look at betting forums, Quora, Trustpilot, and other platforms where people can give their honest opinion without any incentives. While it may seem a bit time-consuming, this is a terrific way to weed out the undesirable, unfavorable bookies and stick to the best of the best in the batch. And if you are a bit hesitant, don't be afraid to ask around!
We have also done the heavy legwork for you and prepared a list of reputed, best sportsbooks in India.
2. Customer Experience – Be Treated Fairly
Let's face it – whether it is the world of sports betting online, casinos, business, shopping, or pretty much anything which involves monetary transactions, customer satisfaction is incredibly important. It is a well-known fact that consumers tend to rate customer experience way above any other parameter – in most cases, they don't even mind paying the extra buck if it means getting quality customer service.
While it may mean different things in different businesses, for a sportsbook, it means being there for its customers, no matter what. This entails 24/7 customer support, the ease with which they can be contacted, comprehensive guides explaining the ins and outs of betting across all sports and various markets, and the general way the customers are treated.
If you run into any problems – whether it's related to payments or understanding a bet you want to place, the operator should be able to answer your questions satisfactorily. They need to be prompt, experienced, and adept at handling whatever curve ball you throw their way!
3. Ease of Processing Payments
From our experience, 8 out of 10 punters have faced problems regarding payments at least one operator in their journey as a sports bettor. There have been many complaints where the bookie, for some reason, has simply withhold the payment. While every single sportsbook is likely to offer all the leading payment methods – Visa, MasterCard, E-Wallets, et cetera, you may face problems when it comes to withdrawing your funds for any number of reasons. You can avoid it altogether if you just do your due diligence – remember that first point we covered?
To start with, it is recommended that you stick to the well-known, reputed operators who are known for their promptness when it comes to sending your winnings in your account. Secondly, you can never go wrong by reading the fine print. Many times, the reason for not processing the payment promptly is stated explicitly in their terms and conditions. In most cases, if you have verified your account correctly with all the necessary documents, you will not face any problems.
However, if you are not really keen on reading the entire bulk of text, just reach out to the support team and have your queries sorted. Take it from the horse's mouth and get yourself some peace of mind. Remember, withdrawals are important!
4. Bonuses and Promotions – Freebies are Important!
Let's face it – welcome bonuses and free bets are among the biggest motivating factors for punters to choose a bookmaker. After all, who doesn't want to bet with free money, especially when you get to keep the winnings for yourself?
In an effort to attract punters from all across the world, all the leading sportsbooks offer a variety of welcome bonuses. The trick is to identify which one is better-suited for you. For instance, if you are a cryptocurrency enthusiast, then you may be better off joining a bookie which deals in it. Similarly, you also have operators that offer 100% match bonuses, free bets, free spins, and more.
In addition to bonuses, it is quite possible that you will also benefit from promotional offers. In many cases, these are sports-centric and are unique to a particular operator only. At any given time, you may find offer related to tennis betting, football bets, cricket, basketball, and so much more. The best thing to do is to check out the promotions page of the operator.
In any case, keep in mind that many of these free bets and bonuses have wagering requirements, that is, you have to fulfill certain conditions before you can withdraw your winnings. These can be found in the terms and conditions of the bonus section and be sure to give it a good read!
5. Commitment to Responsible Gambling
This one is a biggie and the importance of this cannot be emphasized enough. Our team at Bet India is committed to responsible gambling and we strongly urge you to choose an operator that does the same. Whether you are an experienced bettor or a newbie, it is quite easy to lose yourself in the world of online sports betting and go down a slippery path. What starts as fun and serious betting can quickly spiral into an addiction and if kept unchecked, it can lead to severe consequences.
No, we don't mean to scare you, but you can never go wrong by working with an operator that is equipped to handle gambling related problems. So, if you ever find yourself in that hole, you can quickly climb out of it with some professional help. From having a well-versed customer experience team to having a dedicated support portal for responsible gambling, there are many things to consider here. Many operators even allow their customers to take time off, place limits on bet amount and account use, and set up other control measures to keep the habit in check.
Parting Thoughts
While the aforementioned factors are critical in choosing a sportsbook, you may also look into other parameters such site design and user-friendliness, the variety of sports offered, the diversity of the betting markets, and odds. Most of the time, these factors will remain the same across multiple operators with minute differences here and there. So, now that you know how to select a good sportsbook, what are you waiting for? Go ahead and start your betting journey today!