E-Sports: La Liga Stars Play FIFA to fill Coronavirus Void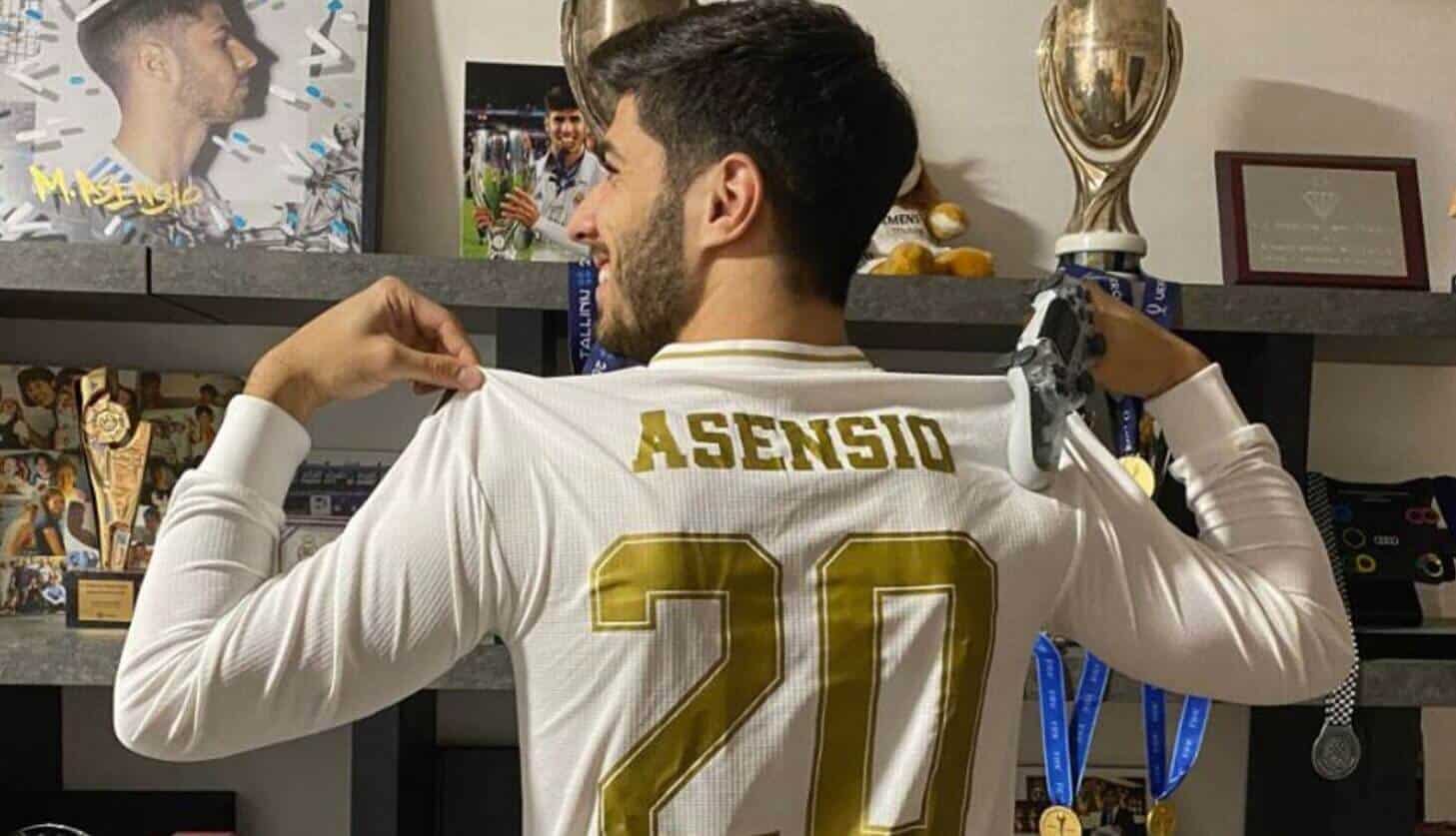 It may not have been reported to the same extent as usual but La Liga did resume last weekend.
Well sort of, just not in the way you'd expect.
Here's the story of how it all happened, why it was played indoors, why Barcelona were forced to boycott the event and how it was a very familiar name walking away with the title.
How much money was raised to help beat Coronavirus? Who is Ibai Llanos and why was he so crucial to it all?
We're about to reveal everything.
The next best thing to La Liga
Desperate times call for desperate measures.
And if you're a true sports fan, in the absence of the real thing, you have to find a back-up plan.
With La Liga shut down alongside just about every other European football league, last weekend saw 18 of the league's 20 teams go head-to-head for the title on…FIFA20.
With quarantines in Spain stricter than just about anywhere else, an indoor version of the game was not only the obvious solution but the only one.
How did it all come about?
Ibai Llanos has a rather unusual job. He's Spain's best-known e-sports commentator.
In other words, rather than commenting on the real Messis and Karim Benzema playing football, he comments on their 'virtual selves', as the world's best e-sports players go head-to-head in televised/streamed tournaments on games such as FIFA or Pro Evolution Soccer.
A week ago he engineered and commented on a FIFA20 match – a Sevilla Derby- between Sevilla defender Sergio Reguilon and Real Betis striker Borja Iglesias.
After 62,000 tuned in to watch the game on his Twitch channel, he decided to push the boat out a bit further.
How about a FIFA tournament involving all of La Liga's 20 teams played over the course of a weekend?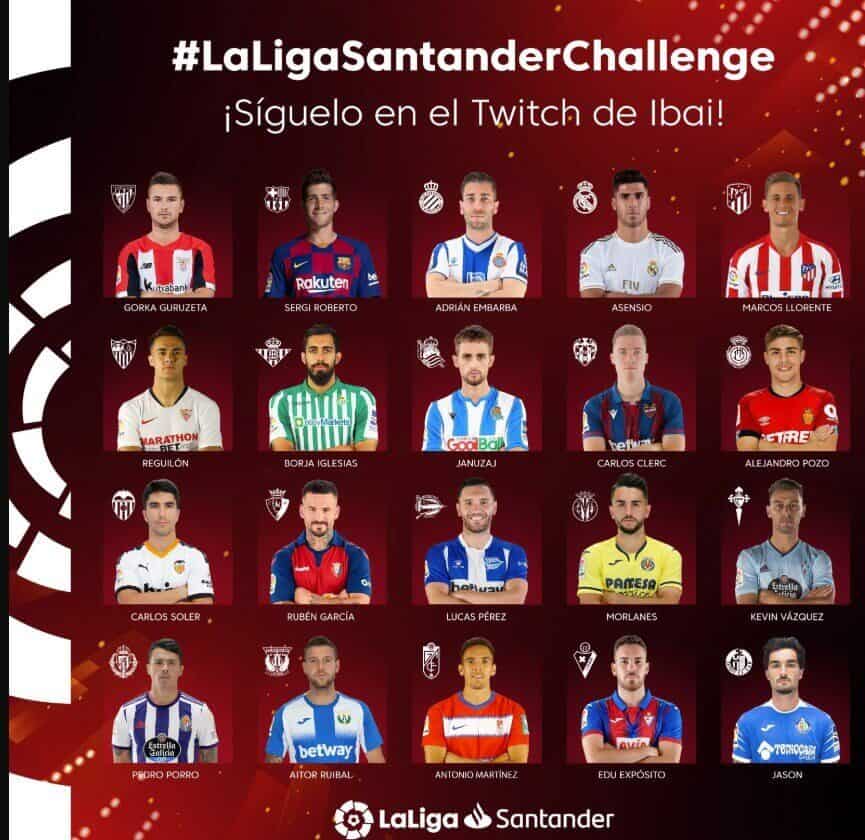 All he needed was to find one player from each of the different teams willing to represent their La Liga side in the tournament.
Would they be up for it?
Barca sit it out, Real go to battle
Within half an hour of advertising it, half of the La Liga teams had signed up. A little later and they all had.
Barcelona were meant to be represented by Spain full-back Sergio Roberto but both Barca and Real Mallorca had to pull out because of a conflict of commercial interests: they're both sponsored by Konami, makers of FIFA20's deadly rival, Pro Evolution Soccer.
From 20 to 18.
Over at Real Madrid, they meant business.
Keeper Thibaut Courtois, defender Dani Carvajal and forward Marco Asensio all felt they should represent Los Merengues and an online play-off was needed to find the best candidate.
Asensio won.
A familiar winner
Real will be glad that they sent Ascensio 'in to bat'. He won the whole thing, beating Aitor Ruibal of Leganes 4-2 in the final.
🏆 @marcoasensio10 sealed it with his second goal to make sure of the trophy!

The final ends @CDLeganes_en 2-4 @realmadriden. 💜#LaLigaSantanderChallenge pic.twitter.com/8gyCIBFAzW

— LaLiga English (@LaLigaEN) March 22, 2020
Asensio and Real's win probably shouldn't have come as much of a surprise. After all, no club has won more La Liga titles in history than Real's 33.
Asensio will have had more reasons than most to want to take part and will have been particularly delighted about his win: he's been out injured all season and last kicked a ball in a game of any note last July.
As anyone who is friends with a pro footballer will testify to, they're a competitive bunch.
A concept not lost on Llanos, who alongside La Liga commentator Miguel Angel Roman, interviewed the players at the end of the matches and did post-match analysis of the games.
Llanos said:
"Footballers play FIFA much more now. They always want to win, they have that competitive gene. They know this (tournament) is going to mean a lot, their fans will be watching and they won't want to lose."
Raising money to aid in the crisis
The tournament, broadcast on Spanish television as well as online, raised over €140,000 (11,715,301 INR), in sponsorship and advertising.
This was used to help combat coronavirus as an aid to hospitals, victims and others in need.
In other news: Manchester United win the Europa League!
Elsewhere, someone with far too much time on their hands used FIFA20 to simulate the remaining matches in this season's Europa League.
They controlled a certain number of variables to 'play out' games from the Last 16 stage all the way to the final, FIFA's algorithms taking into account team and players stats to produce goals and winners.
As per the simulation, Manchester United brushed aside LASK with a minimum of fuss, beat Shakhtar both home and away in the quarters.
They had Anthony Martial to thank for a calmly struck penalty in the last few minutes of the second leg in the semis against Inter Milan, in Milan, to send United through on away goals.
It was an all-English affair in the final, where they faced Wolves.
Joao Moutinho put the underdogs ahead but a miraculously-recovered Marcus Rashford and Martial once again, both struck to hand United the Europa League title.
If that isn't an omen for backing United to win this year's Europa League with real money when online sports betting returns in a few week's time, then we don't know what is!