Coronavirus update: Premier League, Champions League and IPL latest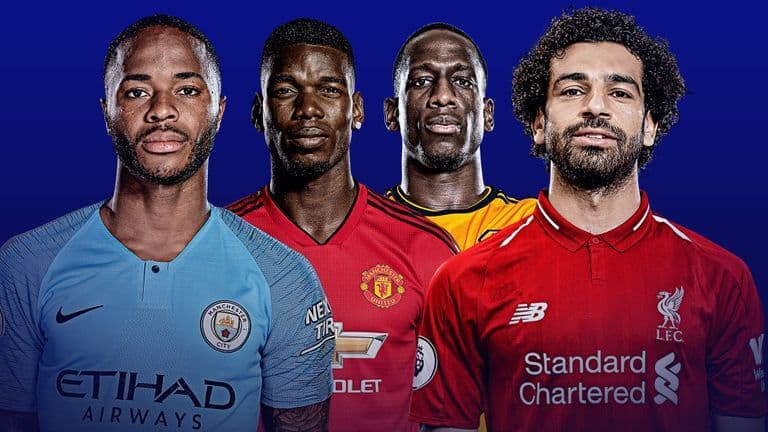 In an ever-changing landscape, the future is increasingly uncertain. And that certainly includes the million-dollar question of when the IPL, Premier League and Champions/Europa League will return, if at all.
Which tournaments can realistically be completed with all scheduled games being played? Which events will be truncated, but will produce a winner one way or another? Which are most likely to be written off entirely?
We don't know everything but here's what we do know.
The latest on the Premier League is…
That we don't know when it will restart but we do know that it won't be at the beginning of May, which was set as a target date a couple of weeks' back.
Understandably, the safety of everyone is the priority. As the Premier League itself said: "The 2019/20 season will only return when it is safe and appropriate to do so. The restart date is under constant review with all stakeholders, as the impact of the COVID-19 pandemic develops and we work together through this very challenging time."
In other words, they really don't know. As everyone has a load more time on their hands right now, the solutions to the problem have been coming thick and fast from all corners. A 'festival of football' where sides played just about every other day for two weeks was suggested by former England defender Gary Neville, as was cancelling the season entirely, albeit from an Executive at a club (West Ham) facing… relegation!
What's becoming obvious in the case of the Premier League is that either all remaining matches are played, or none of them are. Not completing the season would be an absolute nightmare in terms of who gets European places next season, promoted and relegated teams and lost revenue through TV deals and sponsorship. Which is why everyone is desperate to complete it.
The chances of the games being played behind closed doors have gone from 'highly unlikely' to 'quite possibly'.
In other Premier League news…
No football hasn't stopped the rumour mill turning, a dispute over player salaries and a couple of bad boys from emerging from the shadows. Here's what you may have missed.
For the first time in his career, England skipper Harry Kane has suggested he may need to leave Tottenham in order to fulfil his ambitions. Manchester United are the early favourites to be his next club.
Wayne Rooney has spoken out about the ongoing dispute over player salaries. Some players have volunteered to temporarily take cuts while a few clubs are threatening to force players to take them, up to 30%; the PFA argues that would result in the loss of millions in tax revenue that they won't have to pay. Rooney, currently at Championship club Derby County,  has said he's happy to do his bit but has been critical of the way footballers have been targeted as sort of 'forced saviours', just because they earn a lot.
Jack Grealish of Aston Villa and Kyle Walker of Manchester City have both been fined by their clubs and heavily criticised on Social Media for defying instructions to stay at home and ignoring guidelines on social distancing. Both have publicly apologised, but it may not be the end of the matter.
Champions League has a little more breathing space…
Because there are obviously less games left to play than in the Premier League.
UEFA President Aleksander Ceferin is refusing to panic, saying UEFA still have time to find a solution to completing the competition but has warned that August 3 is the cut-off date for both the Europa League and Champions League finals to be played.
He says it's not impossible for the remaining games to be played out as usual, though one-off ties on neutral territory and a Super Four/Eight mini-tournament are also possibilities.
Ceferin has also put out a warning that leagues finishing early and not completing their seasons may result in teams from that league being excluded from playing in the European competitions next year.
The IPL situation is totally different because…
On the one hand, it hasn't started so the IPL itself and BCCI have free reign to decide on whatever format they want it to take before a ball is bowled. A truncated tournament where maybe only half the normal number of Group games are played is by far the most likely scenario, as confirmed by BCCI President Sourav Ganguly.
But that's if it happens at all because on the other hand, India are way behind most of the world in terms of measures put in place and where they stand in the Coronavirus cycle. For the likes of China and even Italy, the worst has come and gone but for India it may just be the beginning, meaning sport may not be possible in India until very late July. And even then, the IPL may have to take place behind closed doors
We need to talk about Kevin…and his comments
Former England batsman and Bangalore star Kevin Pietersen has said that "I do truly believe the IPL should happen. I think every single player around the world is desperate to play the IPL"
Well Kevin, we all know the players want to play because the experience and financial rewards of the IPL are unparalleled in the sport. But the ex England skipper went on to rightly acknowledge that the players are merely one of the stakeholders.
"There could be a way in which to get some money into the franchises, into the economy by having a situation where you use maybe three venues which are completely closed to fans."
He's absolutely right about one thing: the IPL is hugely important for the country with the BBCI estimating it as being worth $11 billion to the Indian economy per season. The players are just the tip of the iceberg because it also affects advertisers, club staff, TV channels, journalists, ground staff, ticket sellers, food vendors and even cheerleaders!
Just one more reason why everyone is refusing to accept that the IPL2020 won't go ahead one way or another.