How Belarusian Football Became Top Dog (for now, at least)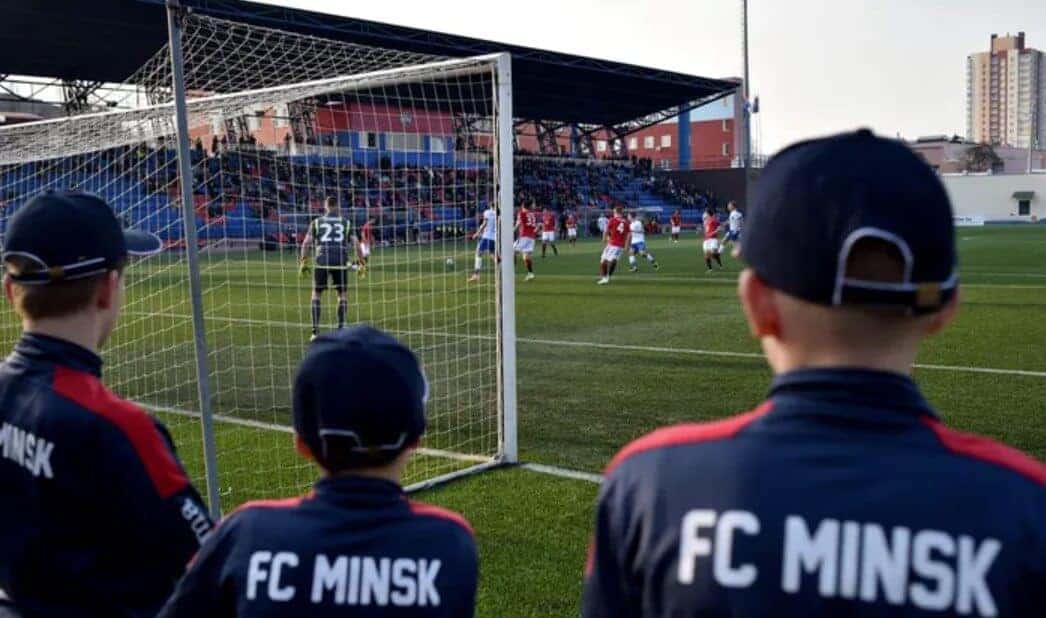 The Belarusian football league has been a godsend those looking for live sports and those who love online football betting, while everyone else in football has shut up shop in order to contain the Coronavirus.
Here's the story of why it's still being played, who recommends vodka and saunas as a way of prevention against the disease and how this is a once-in-a-lifetime opportunity for the Belarusian league and its players.
Looking for some Belarusian Premier League betting?
Before you get into the ins and outs of this interesting phenomenon in the world of sports, we've listed out some top sports betting sites that you can check out if you want to jump straight into the action.
Deposit ₹10,000 – get ₹10,000 EXTRA
Dozens of cricket & kabaddi markets
Accepts IMPS bank transfers
Betting App available
Why is there football still being played in Belarus?
No country in the world is forced to go down into lockdown as a result of the Coronavirus.
In the case of Belarus, a former Soviet Union state with a population of almost 10 million people, it hasn't.
That's because Alexander Lukashenko, described by Western Media as 'Europe's last dictator' has ignored advice from the World Health Organisation and decided it's business as usual in his country.
The Belarusian Football Association just follows government guidelines so if they say football goes on, then it does.
That's why the league started six weeks ago on its scheduled date and has carried on as normal.
Why has it caught the attention of the world?
Simply because no other professional football league in the world is still carrying on.
Those desperate to watch live-action have virtually no choice other than tuning in to follow the likes of FC Minsk and Dinamo Brest.
Those who want to bet real money on actual football (as opposed to virtual football) can do so thanks to Lukashenko!
Betting companies such as 10CRIC actually have the Belarus Premier League at the top of their homepage, proof of the lack of betting options right now, but also because of the massive interest in this obscure league that no-one talks about in usual circumstances.
On 10CRIC for example, you have over 100 different pre-match football betting markets to choose from on each individual match and plenty more on Live Betting.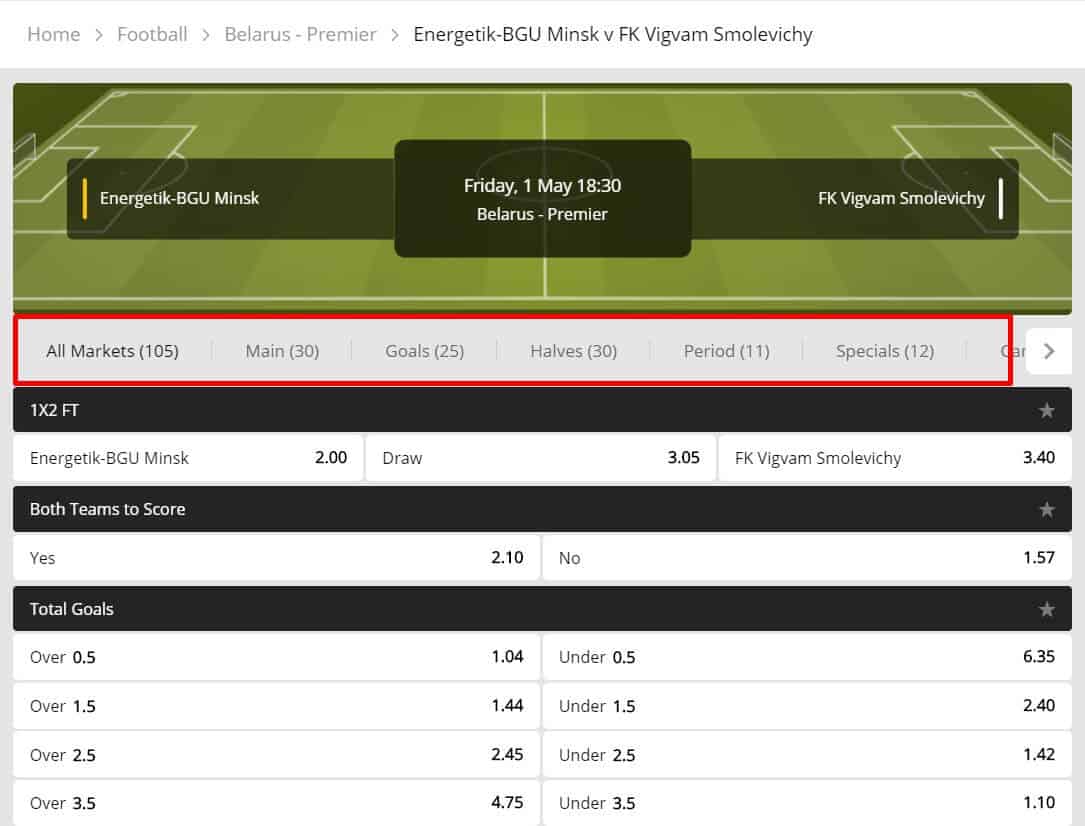 What's the deal with the Belarusian Premier League?
It's a 16-team league and is six games into the 2020 season.
FK Slutsk are currently top with 13 points, with Isloch (12 points) and Torpedo BelAZ (11) just behind them.
The ones to look out for are fourth-placed  BATE Borisov. Sort of the Juventus of Belarussian football, they won 13 years in a row between 2006 and 2019, with Dynamo Brest finally breaking the monopoly last year, beating Borisov by five points.
Brest only lost one match all season over 30 games. It's not looking good for Brest this time around, though. They're down in 14th with just seven points from six games.
When are games played?
Games are played over the weekend as you'd expect.
The norm is for there to be at least one game on a Friday and then usually three on each of Saturday and Sunday.
Occasionally they play on a Thursday and/or Monday as well, so you have at least three days of Belarusian football to look forward to every week!
Where to bet on the Belarusian Premier League
Deposit ₹10,000 – get ₹10,000 EXTRA
Dozens of cricket & kabaddi markets
Accepts IMPS bank transfers
Betting App available
Is it safe for the league to go on?
Probably not.
That's the whole reason why just about every other league has stopped.
There are those who feel it's madness that it's carrying on. Brazilian-born Belgian player Danilo of Dinamo Minsk thinks as much:

"If the major championships have stopped, why haven't we? We should do the same."
Fans of Neman Grodno are among those who have called for the league to be stopped immediately and have mostly boycotted matches, as have others. It explains why just 2,383 fans watched games live last weekend despite some stadiums having a capacity of over 10,000.
Many fans still feel it's safe
As is always the case, there are two sides to every story.
Some fans believe the risk of contamination at a stadium is no greater than going to the supermarket or being on a bus and are going to the games anyway.
It's almost a once-in-a-lifetime opportunity for Belarus-based players to be in the shop window. Never again will the eyes of the world be on the league as they are now. A brilliant goal here or a fantastic save there could lead to the sort of transfer to a big European club that players there could normally only dream of.
As Hayk Mosakhanian of Energetik-BGU put it, it's a chance to 'show off''.
Other opportunities
As you'd expect, this isn't a rich league. In fact, it's really struggling from a financial point of view. So the Belarusian Football Federation is currently loving the extra attention…and money.
For example, Russia's largest sports network bought the right to air matches from it, as did 11 other countries including…India.
Table-toppers Slutsk are currently in financial dire straits. Their main sponsor is a local sugar company but not only is the sugar industry on the decline, but the factory Director is currently in prison over corruption charges.
So the club will have welcomed a 4,000 AUD 'donation' from an Australian crowd-funded Facebook group. That amount of money won't make that much of a difference to the club in the long term, a nice gesture that is, but an overseas sponsor coming in certainly might make all the difference.
It's all made the case of the Belarusian Premier League an extremely rare one of someone actually benefiting from the Coronavirus.
Deposit ₹10,000 – get ₹10,000 EXTRA
Dozens of cricket & kabaddi markets
Accepts IMPS bank transfers
Betting App available