UEFA weighing up two Champions and Europa League options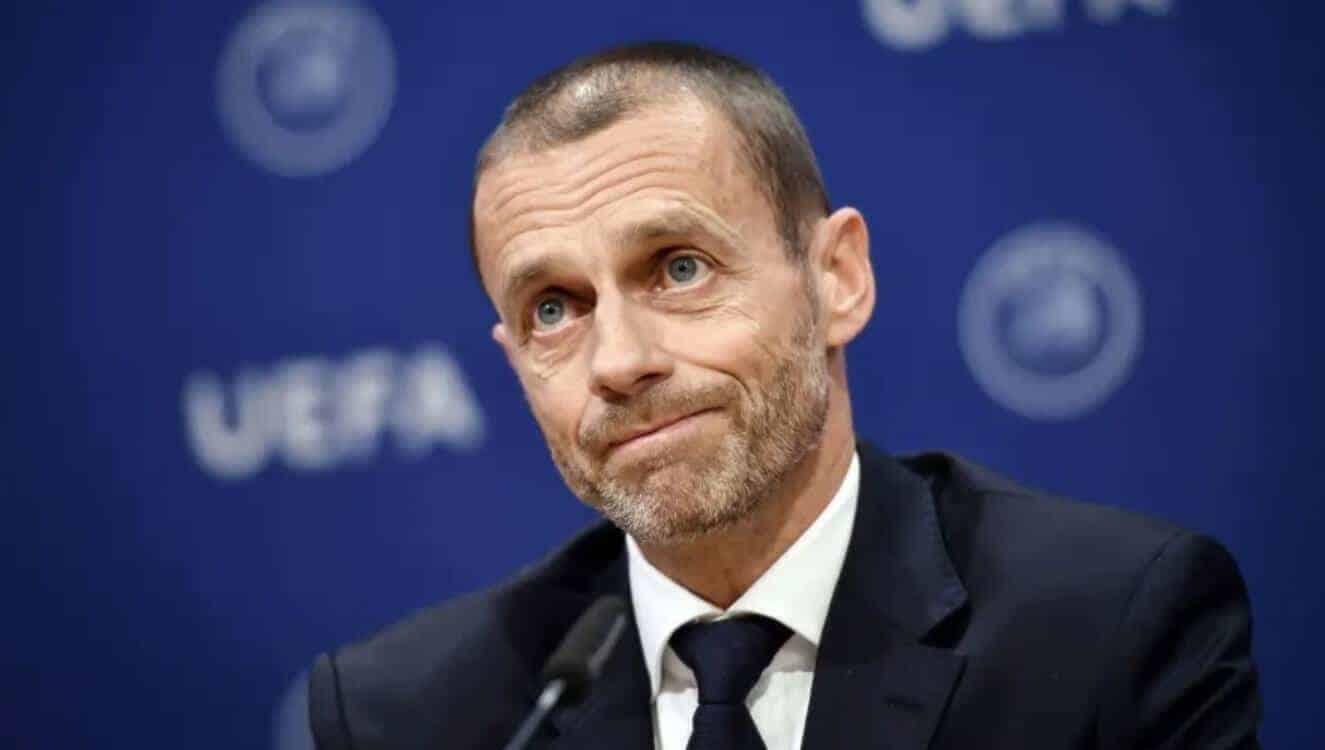 Similar to the last few weeks, a UEFA meeting on Tuesday threw up more questions than answers.
However, we're no closer to knowing what might actually happen as regards this year's edition of the Champions League and Europa League.
When will it finish? Will it be finished at all? Will the format remain the same?
The next few days will be crucial to getting those questions answered, but here's what we've learnt so far.
What was Tuesday's meeting all about?
All of UEFA's 55 member associations met on Tuesday to discuss how best to complete the 2019/20 Champions and Europa League seasons.
Given the ongoing guidelines on social distancing, the meeting was a 'virtual' one and in addition to discussing the conclusions of those two UEFA competitions, they also debated whether it would be possible to complete all the domestic seasons.
Dates for the two finals are key
The starting point is to nail down August 26 and 29 as the dates to play the Europa and Champions League finals respectively: the first in Gdansk, Poland and the second in Istanbul, Turkey.
The Champions League is halfway through the Last 16 stage.
Atalanta, RB Leipzig, Atletico Madrid and PSG are already through while the second legs of the remaining ties are still to be played.
Juventus v Lyon is tightly poised after the French won 1-0 at home, while it's also all to play for in Barcelona v Napoli (1-1). Manchester City should go through after beating Real Madrid 2-1 in Spain.
Online sports betting makes Bayern Munich red-hot favourites to go through after beating Chelsea 3-0 away.
Things are even more delayed in the Europa League.
Not only are all 16 teams still in it because none of the second legs have been played but as regards Getafe v Inter Milan and Roma v Sevilla, they haven't even played the first legs yet.
Two possible solutions for when it resumes
The first is that outstanding matches are played in their normal two-legged format for the remaining stages in July and August, leading to those two finals.
This would be the preferred solution as the only difference would be that the whole process is delayed by a couple of months.
There would be no need for asterisks next to the winners' names explaining that the format had deviated from the norm as a one-off for the 2019/20 edition.
It would remain to be seen whether this would be alongside the domestic leagues being in progress, or not.
Wait for the domestic season to conclude?
Yes, this is indeed the second solution – at least those that are to be concluded- and then finish off the Champions and Europa League campaigns.
So that would mean a re-start in the second week of August.
With such a small window, the remaining matches would have to be concluded in just over two weeks, meaning that one-off ties at neutral venues would be the most likely outcome.
Games would come thick and fast; teams would pretty much have to play every three or four days until the final.
Whichever of these two scenarios goes ahead, it would most likely result in next season's Champions League starting in October, rather than the usual September start.
What if they simply can't finish the UEFA competitions?
Well, that's the million-dollar question and the one that no-one wants to have to answer. But it's something UEFA needs to decide on.
It's bad enough that this season's UEFA competitions are in chaos; the last thing anyone wants is to not know who will even be contesting next year's edition.
But that, of course, is the problem with domestic leagues not being completed.
What may well happen is that UEFA divides each league into two categories.
Those where the season is completed work as per usual with Champions League and Europa League places handed out to the teams finishing in the top places in the league table and to the winners of the domestic Cups.
No change there, then.
Unfinished leagues are an issue
The problem comes with the leagues that aren't completed. Rather than taking the position that the final league standings are what they were at the time the league was suspended, UEFA would prefer to use their coefficient tables to determine who qualifies for each competition next term.
Coefficient tables look at performances in Europe over the last five years.
The further you've gone in UEFA's two competitions over this period, the more points you get.
It would be good news for the big, consistent sides and bad news for the sides who don't normally go that far in Europe but were having a fine season this time around, at a domestic level.
What would it mean for Premier League sides?
This is where it starts to get controversial.
Premier League champions-elect Liverpool would rightfully get a Champions League spot.
But so would Manchester United (currently fifth), Arsenal (ninth) and Manchester City (second).
Or would they?
With Man City banned from European competitions for two years (subject to appeal) their place would go to Tottenham.
So we could be left with a farcical situation where ninth-placed Arsenal and eighth-placed Tottenham are in next year's Champions League.
If this were to go ahead, among the unlucky teams would be Leicester City and Chelsea, currently third and fourth in the league.
They'd 'only' get to play in the Europa League.
At least they'd be in Europe, albeit not in the competition they really want to be in: the Champions League.
Using the coefficient rankings, Sheffield United and Wolves would miss out entirely, despite busting a gut all season to be sixth and seventh respectively at the moment.
The teams feeling hard-done-by would be perfectly entitled to seek legal action to either get their rightful European places or at least financial compensation.
Yet another headache for UEFA to have to deal with.