Liverpool vs Manchester United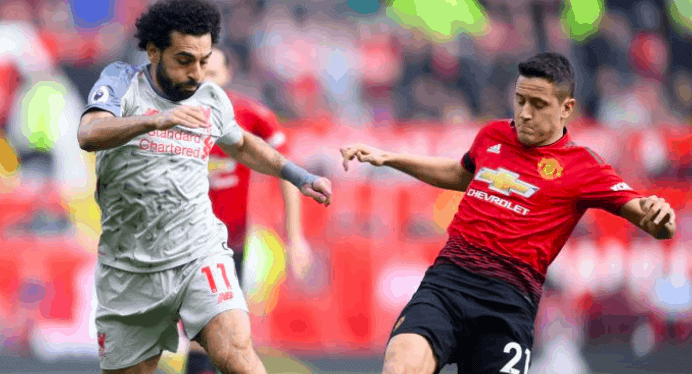 As the English Premier League heads into the third week of the new decade, the upcoming matches get more crucial. For this week's super Sunday match, Liverpool will host Manchester United at Anfield. The match will be played at 10:00 p.m. on 19 January 2020. Liverpool who is at top form and at the top of the league will be playing a struggling Manchester United.
Liverpool vs Manchester United Betting Predictions
This match will be the one to look out for so all you need to do is get your bets ready for the ultimate clash. The match will be a fight to the finish and we at Bet India wish to provide you with the adequate predictions and best football betting tips. The red devils will strive to win to secure their spot in 5th place and Liverpool has got nothing to lose.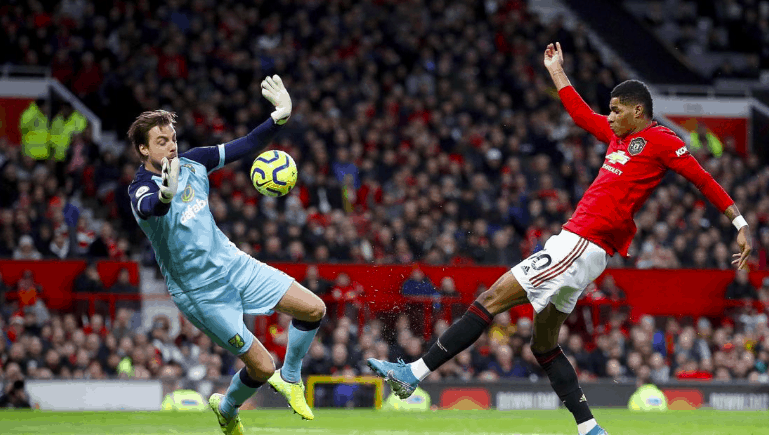 Match Facts
Liverpool has been in spectacular form with 6 wins in all the last 6 matches they have played. At home, in the last 10 matches played by Liverpool at home, they have won 9.
Coming to Manchester United, the last 6 matches they have played, they have won 3, lost 2 and drawn one. Their form has not been too great in the previous 10 matches either.
In the 21 matches Liverpool has played in the Premier League, they have scored 50 goals. On the other hand, Manchester United have scored only 36 goals in 22 matches.
Manchester United's performance has been shaky when they are playing away. However, Liverpool's home record has been outstanding in the season so far.
In their previous fixture, the outcome of the match was a draw. In Liverpool's last 10 games, they have won 9 games and drawn one match which was against Manchester United.
Liverpool vs Manchester United Betting Predictions
Liverpool has got nothing to lose in this upcoming fixture, apart from their pride. They are going to be playing at the fabled Anfield after all. However, for Manchester United, this match will be a crucial one as they can seal a spot in 5th place if they win.
With underdogs Sheffield United being just one win away from stealing 5th place from the Red Devils, it will be a fight to the finish. Even though the points will not help Manchester United go up the table, if they could score 2 goals or more, they can help their stance at being where they are at the moment.
For this match, all we can do it wait and watch on how both teams fare, however, Liverpool will be the clear favourite for this match. Since the betting for this match is live, here are our top operators and the odds they are offering.
| | | |
| --- | --- | --- |
| Bet | Odds | Site |
| Match to end in a draw | 5.25 | Bet365 |
| Total goals to be above 2.5 by Manchester United | 19.00 | 888sport |
| Manchester United to win the game | 7.75 | 10CRIC |
Liverpool League Form: W-W-W-W-W
Liverpool has been in an impeccable form so far and their game seems to be going from strength to strength. In the last 5 matches, they have managed to secure wins on all of them. Beating Leicester City by 4 goals was a highlight in their history and they sealed the decade with a huge win.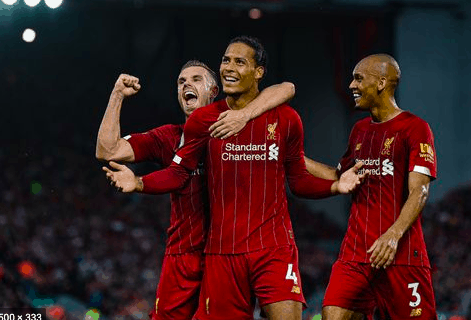 Soon after, they began the new decade with a win over 5th place Sheffield United and have been winning all their games. However, when it comes to them playing Manchester United, their last encounter was a draw.
Liverpool last won against Manchester United in 2018-2019 season by 3 goals to 1. This match will be a stand for Liverpool to prove themselves and to bring a victory against a big club at home. The club also has been giving spectacular performances in the UEFA Champions League as well. It is safe to say that Jurgen Klopp has managed to crack the code at being a smart manager by playing to every player's strengths and weaknesses.
At the moment, in the English Premier League, Liverpool is at the top with 61 points with a lead of 14 points above Manchester City. Even though the goals difference between these two teams is just one goal, Liverpool has been comfortably carrying out the lead with comfortable wins against other teams.
Key Players
Sadio Mane has been phenomenal on the field and off for Liverpool this season and had been since he was signed. Apart from Mane, all the other players who are on the playing eleven have been contributing spectacularly for the wins. Alex-Oxlade Chamberlain and Roberto Firmino have been key in the midfield.
Apart from them, Takumi Minamino who was recently signed by Liverpool has been going viral for his football skills and speed. He also happens to be the first Japanese footballer to sign for the club.
Manchester United League Form: W-W-L-L-W
With the status of their fixtures given above, it is safe to say that the worst enemy of Manchester United is consistency. They have had quite a few surprises in the last few matches they have played. For example, winning the game against Norwich City with 4 goals. However, they have had some dire upsets where they just failed to perform as a team.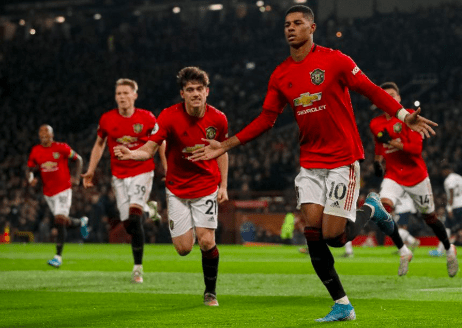 Ole Solskjaer has not been able to manage the team to their fullest capability possible. Some pundits have said that desperate times for Manchester United had cost them the possibility of a good manager. The team has been haphazard in form and the chemistry is present when it wants to be and not when it's needed.
The team has not been performing well in the other leagues either. They recently lost to Manchester City in Leg 1 of the Football League Cup. The Red Devils drew with Wolverhampton Wolves in a nil game during the third round of the FA Cup.
It is safe to say that Manchester United have the odds against them in this match and have nothing to prove to Liverpool in this match. However, they have everything to prove for themselves as a team.
Key Players
With Marcus Rashford out with a shoulder injury, Manchester United are already in the backseat for the match against Liverpool. However, they have had some good performances in the past by players such as Mason Greenwood. He has been phenomenal and has scored goals for the team in times of dire need.
Brandon Williams has been doing a good job back at defence. Juan Mata might be the key for the team to be on top of their game against their arch-rivals.
Where to Bet on Liverpool vs Manchester United
Injuries have riddled Manchester United in the recent past and they will have to use all their tricks in the book for this fixture. Liverpool has got nothing to lose and in top form, so Manchester United will need to have chemistry and form when it matters. Or else, this will be just another win for Liverpool but a harsh loss for the Red Devils.
This being an important match, sportsbooks all over the world will be showcasing the match. All the markets for the fixture are live and if you bet smart, you can win big!
| | | |
| --- | --- | --- |
| Bet | Odds | Site |
| Match to end in a draw | 5.25 | Bet365 |
| Total goals to be above 2.5 by Manchester United | 19.00 | 888sport |
| Manchester United to win the game | 7.75 | 10CRIC |