Tottenham vs Chelsea Betting Tips EPL 2019/20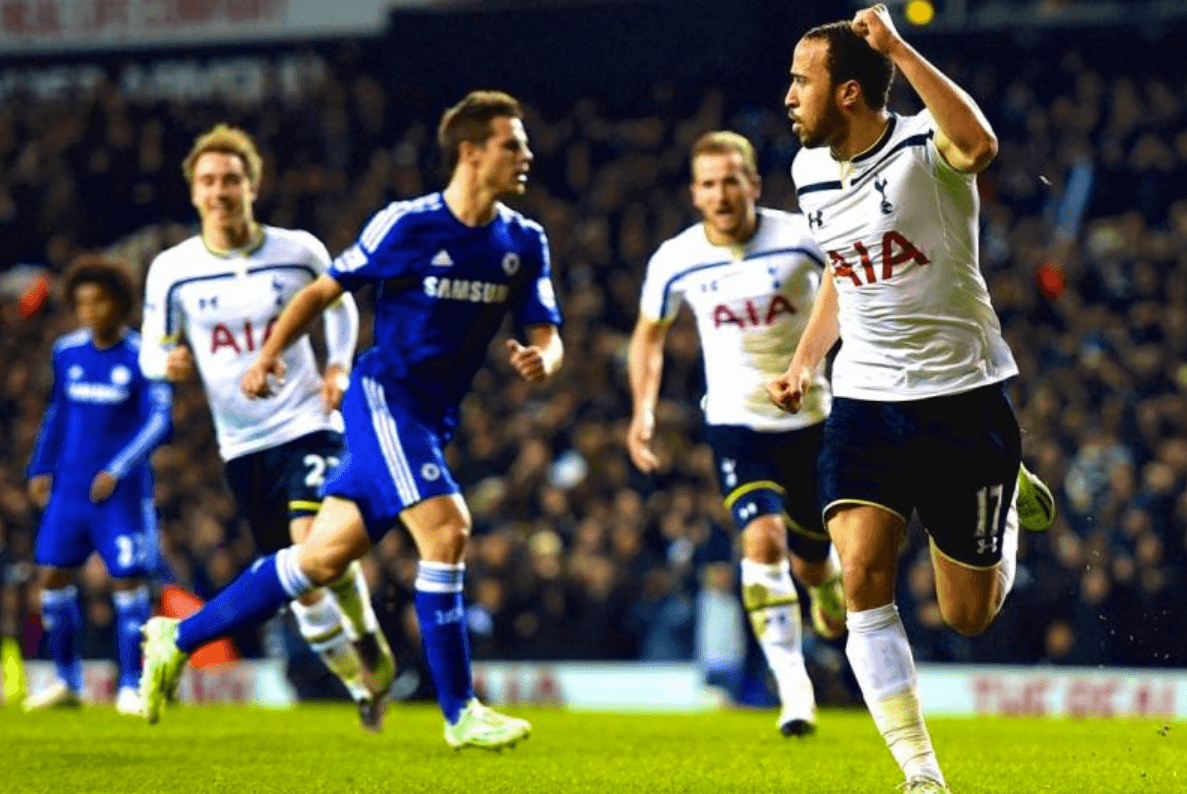 After an exciting set of matches filled with surprising victories and losses in the previous week, the teams are all set to jump into the last match weekend before Christmas. This time, Chelsea will be hosted by Tottenham Hotspurs on the Super Sunday match at 10:00 p.m. IST. With La Liga going into the international break after this week, the English Premier League will host a number of exciting matches. In this article, we aim to provide you with a better understanding of the predictions along with a deeper insight into the football betting tips and odds surrounding the game.
Match Facts
In the last 6 matches in all leagues, Tottenham Hotspurs had 3 wins and 3 losses. The last match they played was on 27 February 2019.
Chelsea are currently placed fourth in the English Premier League table whereas Tottenham Hotspurs are trailing behind them in the fifth position.
In the last 6 encounters, Tottenham Hotspurs have won 4 and lost 2 matches whereas Chelsea have won 2 games, lost 3 and drew against Valencia in the UEFA Champions League.
Tottenham have scored a total of 16 goals in their last 6 games whereas Chelsea have scored a mere 7.
Chelsea have lost 2 games in the previous 3 away games played and drew 1. They do not have an away win yet since 2 November 2019.
Chelsea vs Tottenham Hotspurs Betting Tips
Even though Tottenham Hotspurs is the likely winner in the upcoming fixture, Chelsea will look to maintain its lead over their opponents by winning and scoring at least more than 2 goals in order to seal a spot over the Spurs.
On the other hand, Jose Mourinho with the Spurs will look to defeat his former team in this Sunday's clash and make a statement and maintaining the current form of the team with 2 consecutive wins. So, what's the best betting site to place your bets?
Here are our top predictions:
| | | |
| --- | --- | --- |
| Bet | Odds | Site |
| Chelsea to win and both teams to score | 4.50 | LeoVegas |
| Tottenham to be awarded a penalty | 5.50 | 888Sport |
| Tottenham to score more than 3 goals | 8.00 | 10CRIC |
Chelsea League Form: L – L – W – L – L – W
Chelsea are heading into the highly crucial match against Tottenham Hotspurs with 2 consecutive losses over their heads. The pressure will be extremely high for the gaffer and the men as they will be required to hold the lead against their opponents in the table which is hanging by a thread. Even if they concede one goal and lose the match, they will fall to fifth place in the table.
With a few transfer targets in sight, the team Frank Lampard might be pushing a rather young squad with players like Antonio Rudiger, Ross Barkley, and others. However, even though Lampard must be applauded to put forth a 'new' squad with a few experienced players such as Kante, Pedro and Jorginho, the defeat they faced with a managerless Everton 3-0 should be a wake up call for the former legend.
Chelsea's performance in the premier league has been average, to say the least, and even more so when we see the last 6-7 games they have played. Inconsistency has been a primary concern for the 'hit and miss' policy of club legend Frank Lampard. Even though they have had a few wins against teams like Manchester United, they have also lost against teams like West Ham and Everton.
However, Chelsea have higher odds to win this game against Tottenham Hotspurs in their home ground since there is a lot at stake for the former team if they have to maintain their top 4 spot in the league.
Key Players
With performances of Christian Pulisic being singled out in their draw against Bayern Munich, and rumours suggesting N' Golo Kante wanting to leave by the end of the season, the player morale is down and will be until Chelsea signs their transfer targets in the upcoming transfer window. However, both these players along with Tammy Abraham will have a crucial role to play in the match.
Tottenham Hotspurs League Form: W-W-L-W-W-D
The Spurs with a great win record in their past 6 matches in the English Premier League are still not favoured to win against Chelsea with marginally lesser odds to win than the latter. The form of the team is great along with Jose Mourinho getting accustomed to the team and their calibre with 4 wins and only one loss since he joined the club.
The team consists of star players in crucial positions and everyone with the capability of converting passes into assists and assists into goals. The crucial match against Chelsea comes after Tottenham thrashing Burnley FC, 5-0 and defeating the Wolves with a margin of 2 goals. This automatically gives the Spurs an upper hand with the goal difference and exactly one win away from stealing the 4th spot from Chelsea even if they beat them by 1 goal.
Key Players
Son Heung-Min has been a favourite not only among Spurs supporters but other team supporters as well since he is considered a gentleman on and off the field. He, along with forward Harry Kane, will have a crucial role to play in the upcoming match against Chelsea. Apart from the forwards, goalkeeper Hugo Lloris will also have to keep his guard up against any of the on-target shots by Chelsea.
Where to Bet on Tottenham Hotspurs vs Chelsea
Since this is a highly important match where two important teams will fight for a spot in the top 4 in the league, almost every sportsbook in the business will be showcasing the match for betting. There will be some sportsbooks who will also include live betting as well. Even though Chelsea is favoured to win in the betting world, Tottenham seem to be the clear favourites in the real world.
| | | |
| --- | --- | --- |
| Bet | Odds | Site |
| Chelsea to win and both teams to score | 4.50 | LeoVegas |
| Tottenham to be awarded a penalty | 5.50 | 888Sport |
| Tottenham to score more than 3 goals | 8.00 | 10CRIC |