What We've Learnt About India in this T20 series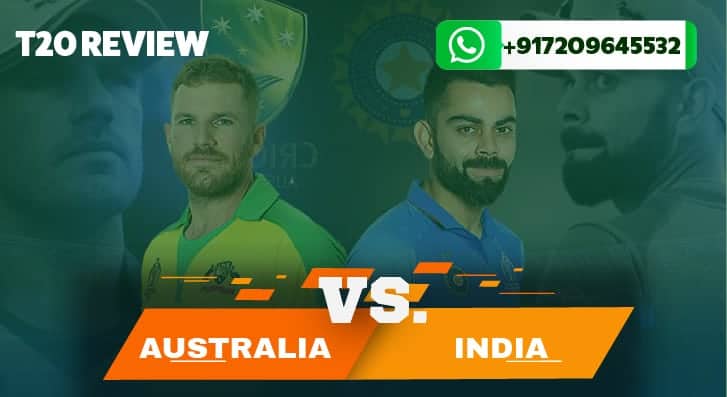 India have just completed an impressive 2-1 win in the T20 Series against Australia.
A successful few days for cricket betting and Indian cricket fans alike.
It's never easy beating the Aussies in their own backyard.
Sure, they did leave out a few players through injury or choice, but still.
It's a good result for Virat Kohli and co and it's worth remembering that it was achieved without injured star opener Rohit Sharma and that Ravi Jadeja only played the first game after suffering from concussion in it.
Here are the main talking points from the T20 Series between Australia and India.
Deposit ₹10,000 – get ₹10,000 EXTRA
Dozens of cricket & kabaddi markets
Accepts Paytm & G-Pay
Betting App available
100% Welcome Bonus up to ₹2,500
Focused on cricket for the Indian market
Fast withdrawals with rupees
Live streaming of matches
India were perfectly entitled to replace Jadeja in 1st T20
It was the big talking point from the first T20 match in Canberra.
Jadeja, doing his all to get India to a competitive score, seemed to be suffering from either cramp or a muscle strain towards the end of his innings.
Not that it stopped him from clearing the fence. His brutal 44 off 23 was ultimately the difference between the sides.
However, in the 20th over, he got hit on the helmet.
He seemed fine, hitting two more boundaries but at the change of innings, it was announced that he'd suffered from a concussion was being monitored and that India were going to use the 'concussion rule' to replace him with leg spinner Yuzvendra Chahal.
Aussie coach Justin Langer wasn't happy
Clearly he felt Jadeja's issue was the hamstring and not the concussion, so in his mind, India were using the rule to their advantage to bring in a better bowler to replace one who wouldn't have been able to bowl with his muscle injury.
He was right about the second bit because Chahal took 3-25.
To rub salt into Australia's wounds he was also voted man-of-the-match!
But he was wrong about the first bit. Jadeja clearly was concussed because he went on to miss the two remaining games.
At the end of the game Aussie batter and Sydney Sixers skipper Moises Henriques, in a slight case of sour grapes, bemoaned that India brought on a more attacking spinner in Chahal, rather than a like-for-like replacement.
Who on earth did he expect India to bring in?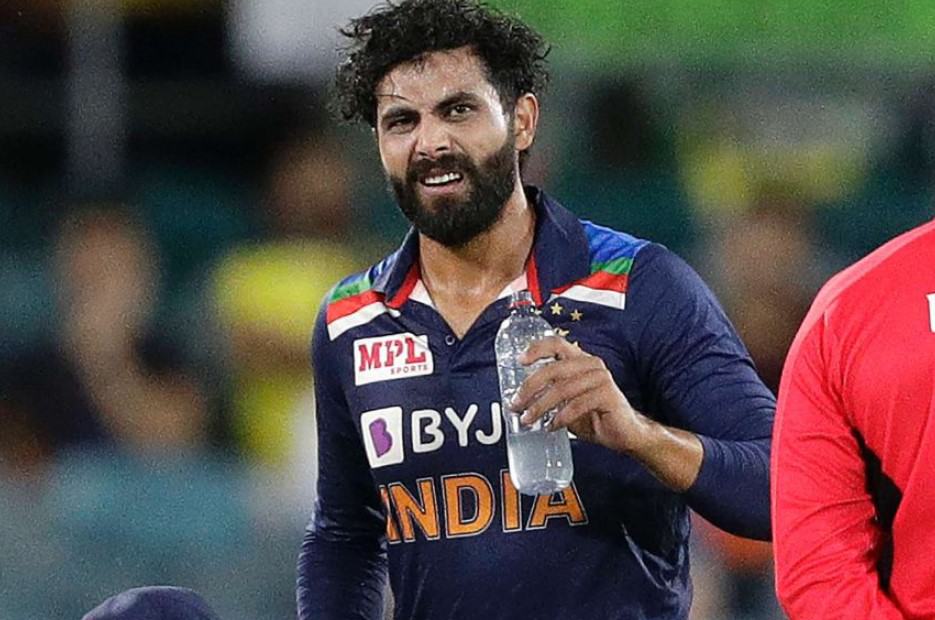 India would never bring in a batsman
Especially when it was their turn to bowl.
And, if they had, it really would have been a case of it not being a like-for-like replacement.
Jadeja is a unique cricketer so even if they wanted to, India couldn't have a like-for-like replacement for him.
Besides, Jadeja is a spinner, Chahal is a spinner.
Was the Match Referee here really meant to analyse what sort of spinner the replacement is (off-spin, leg-spin, orthodox, mystery spin etc) and do the same again each time this happens?
All of this was only an issue because Chahal bowled so well. But Australia could have kept their mouths shut rather than contesting and later criticising what was a completely reasonable thing to do.
Pandya and Natarajan have a bromance going on
We all know Hardik Pandya is a fun-loving, extroverted all-rounder.
We also know that he has an abundance of natural talent and can clear any boundary.
But we found out two new things about him over the past week.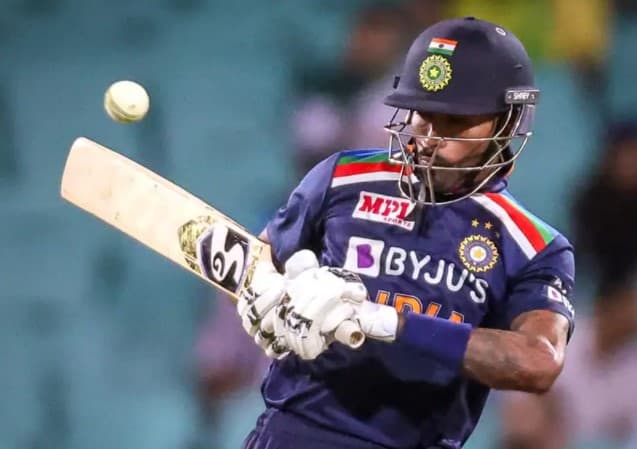 First: He's a proper finisher for India
He's the answer to India's problem of not having a proper finisher since MS Dhoni retired.
He was excellent in the ODI Series, then he was great in this one.
His big-hitting in the 2nd T20I (42 off 22) got him man-of-the-match.
His 20 off 13 in the last game almost got India home.
Second: He's a proper gentleman
For those two knocks mentioned, he was named man-of-the-series in the T20s.
Except he chose not to keep the award.
After Game Two, he argued that fast bowler T Natarajan should have been man-of-the-match instead of him.
He then proceeded to actually give the man-of-the-series award (the trophy itself) to Natarajan!
So that's the second thing we learnt about Pandya: he's a hell of a guy.
What of Natarajan?
As for the other half of the Bromance, Natarajan was India' find of the series.
1-33 in the third T20 was decent, 3-30 in the first match extremely good and perhaps best of all was the 2-20 in that second match. Pandya was right about him deserving to be MOM after all.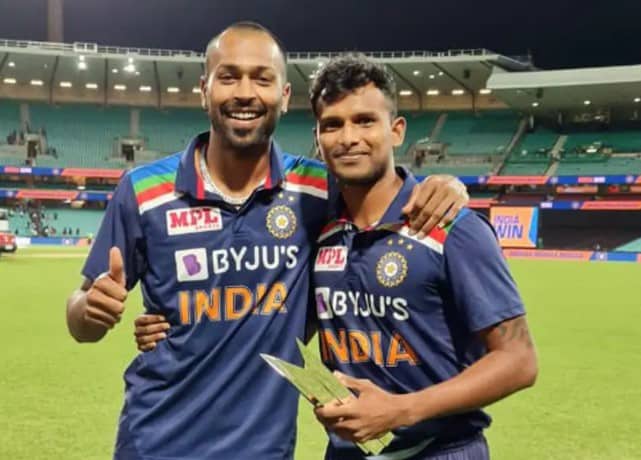 With Deepak Chahar and SN Thakur both far too expensive without taking many wickets, Natarajan needed to be that good.
He'll surely be in serious contention for the World Cup now and Jasprit Bumrah will take one of Chahar or Thakur's place.
But who will be the third pace bowler?
Middle-order still a problem for India
In three matches batting at four and five (they rotated) Sanju Samson scored 48 runs in three knocks.
The best thing you can say about that is that his strike rate was good (141).
Shreyas Iyer got 12 not out and a Golden Duck in the two times he batted.
It's obviously not a big sample but both failed to really take their chance.
Iyer will probably get another chance, but Samson may not.
One option for India is to bat KL Rahul at four once Rohit Sharma is back and opening the batting.
Iyer can then bat at five
It will look an even better solution once Pandya is bowling again because they can play four frontline bowlers and have Pandya and Jadeja share bowling duties as fifth and sixth bowlers.
It will be fascinating to see the changes in the squad the next time they're in action.
All in all, India are looking in decent shape as we start to think about the next T20 World Cup.
If it started tomorrow and everyone was fit, these would all be playing:  Sharma, Dhawan, Kohli, Rahul, Pandya, Jadeja, Bumrah, Natarajan and Chahal.
But like we said, that's two spots still up for grabs.
Deposit ₹10,000 – get ₹10,000 EXTRA
Dozens of cricket & kabaddi markets
Accepts Paytm & G-Pay
Betting App available
100% Welcome Bonus up to ₹2,500
Focused on cricket for the Indian market
Fast withdrawals with rupees
Live streaming of matches