India v South Africa ODI Series Postponed – But Until When?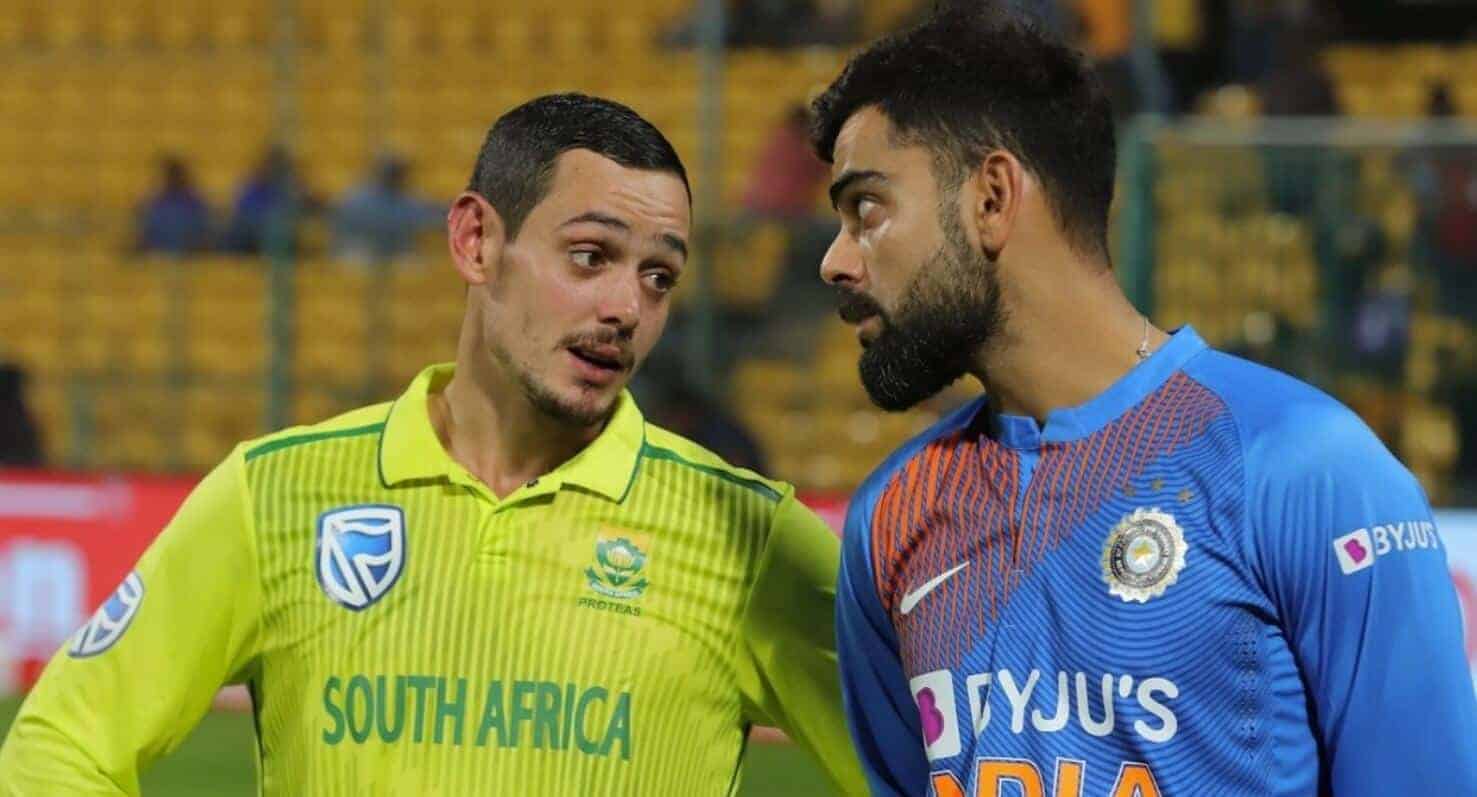 The ODI Series between India and South Africa that was scheduled to take place during March and has, like lots of sporting events, been affected by the Coronavirus.
There's some good news (and bad news) though.
Is it still going ahead? If so, when?
How many matches will be played? Here's what we know so far.
Let's start with the bad news…
What's the bad news?
The Series will not be completed during March as was originally scheduled.
The first match on March 12 was abandoned and there wasn't even a chance to hold the toss, though on that occasion it had nothing to do with Corona. Heavy and persistent rain washed out that match.
The plan was to then hold the remaining two matches on March 15 and 18 behind closed doors. This was to allow the Series to go ahead without causing an already precarious situation to get even worse.
But that plan has been scrapped. As has the plan to have postponed those matches for a few days and still play them within March.
The IPL factor
Understandably, the BBCI is primarily concerned with making sure the IPL goes ahead and starts as early as possible.  The postponed date of April 15 remains the target for starting it.
Originally May 24 was meant to be the day of the final but even with quite a few double-headers taking place, it will be virtually impossible to keep to that plan.
Instead, the beginning of June looks the most likely scenario, assuming the IPL starts on or close to that April 15 target.
BBCI President Sourav Ganguly has also suggested it might be a truncated event this year. Reducing the number of group stage matches from say 14 to 10 per team would be a good way of making it fair for everyone.
'Buying time' by speeding up the somewhat lengthy Group Stages would allow the Play-Offs to go ahead… and still have the tournament finish before the first week of June is up.
What does this all have to do with the South Africa series?
It wouldn't be fair on the Indian ODI players, all of whom are attached to IPL teams, to have to rush back to their franchises after being on international duty and not have the necessary time to prepare for such a demanding event.
The same could be said of some of the South African players such as skipper Quinton de Kock, Faf du Plessis and Lungi Ngidi, all scheduled to play in the IPL as well.
It simply wouldn't be practical to try to complete the ODI Series before the IPL starts.
You mentioned something about good news too?
Indeed we did!
Those who were looking forward to a hard-fought Series between these two will still have their wish.
There will be an ODI Series.
It will be held in India and it will be made up of three matches, but we just don't know when.
The two Boards will have to find a time that's suitable and practical in light of other commitments and bearing in mind that the T20 World Cup is scheduled to take place between October 18 and November 15.
It's good news that the Series will be played after all because it looked an intriguing one.
An interesting ODI Series to look forward to
Normally, an India ODI Series at home results in a whitewash as India's star-studded line-up pile on the runs and their spinners choke the opponents into submission.
Online betting odds had India as strong favourites to win it but the shrewder real money punters may well have felt the value lay with the tourists.
After all, South Africa came into the Series after an excellent 3-0 win over Australia at home where they bowled beautifully as a unit and different players took turns to get a big score with the bat.
India, on the other hand, were themselves hammered 3-0 in New Zealand as they failed to get to grips with tough conditions and struggled to get their team balance and selection right.
When they do finally play, whenever that is, it could be a far tighter Series than it at first seems.