India have gone 2-1 up in the Test series against England after winning the Third Test at Ahmedabad within two days.
It will go down as one of the oddest and most remarkable Test matches in history and here's how it all happened.
Spin is king in Ahmedabad
India chased just 49 without losing a wicket in the fourth innings late on Day Two to wrap up the Third Test and put the hosts 2-1 up, a position they can't lose from now, with just one Test to go.
But that doesn't even begin to tell the story.
With so much emphasis on this being a Day/Night Test and the pink ball being used, all that went out of the window within the first hour of the game as the prodigious spin on a turning wicket took centre stage.
28 of the 30 wickets in the game fell to spinners, including every wicket on Day Two.
Axar Patel ended up as man-of-the-match after claiming 6-38 and 5-32 in the match.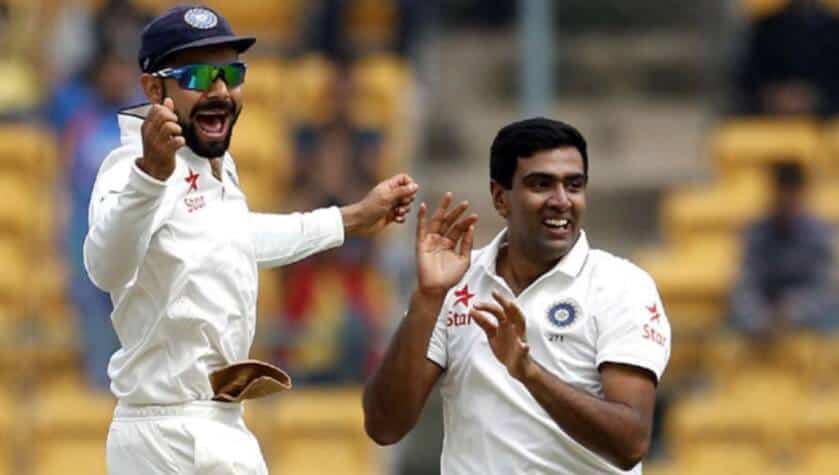 Two England collapses cost them
It wasn't however, all straightforward for India.
Having dismissed England for just 112 first up, they then had their own horrid collapse, scoring just 145 themselves.
At this stage England would have felt that if they posted something close to 200 batting the second time round, it would be a tough chase.
But England collapsed a second time as a result of excellent bowling and a turning pitch, making a horrendous 81, with Ben Stokes top scoring with just 25.
Skipper Joe Root, who had incredibly claimed 5-8 earlier with the ball despite being a part-time bowler, scored 19 before becoming one of Patel's victims.
Broken records as India get the result they wanted
It was a day full of broken records.
It was only the seventh time in England's history they scored less than 200 runs in a Test match and the first time they'd lost a match within two days since 1921.
The 17 wickets that fell on the day were at a cost of just 127 runs and no-one got past 66 with the bat (Rohit Sharma) during the whole match.
A remarkable story but when the dust has settled, the most important story is that India won and are on course for a place in the final of the ICC World Test Championship.