After finishing 7th in the last year's Indian Premier League, Chennai Super Kings made a superb comeback by taking the crown this season.
They defeated Kolkata Knight Riders in the IPL 2021 final by 27 runs, courtesy of some superb batting and exceptional bowling.
Get the full story below.
Quick Stats from the game
Chennai Super Kings: 192-3
Kolkata Knight Riders: 165-9
Toss Winner: KKR, elected to field first
Top Batsman: Faf du Plessis
Top Bowler: Shardul Thakur
A Great Day for CSK Batsmen
Chennai Super Kings have shown a strong proclivity to perform in big matches, especially the finals. They have done so thrice in the past in the IPL and did it again on Friday evening in Dubai.
Having lost the toss, CSK were made to bat first and boy oh boy, did they bat in style.
Ruturaj Gaikwad, in his habitual sense, propelled the side to another strong start and this time, he was accompanied by Faf du Plessis.
After getting out for 1 in the previous match, the Protean stepped up his game this time, playing a wonderful inning from start until the end of the final over, striking 10 boundaries in total.
Thanks to the opening partnership between Gaikwad and Du Plessis, the Super Kings were off to a good start. When the former got out, CSK were at 61-1 in 8.1 overs.
CSK Top Batsmen
Faf du Plessis: 86 off 59; 7 4s, 3 6s
Moeen Ali: 37 off 20; 2 4s, 3 6s
KKR Top Bowlers
Shivam Mavi: 1-32, 4 overs
Sunil Narine: 2-26, 4 overs
A brief cameo from Robin Uthappa (31 off 15) ensured that the strike rate does not go too low. By the time he got out, Chennai were cruising to a huge total with 124-2 in 13.3 overs.
Moeen Ali also had a field day, smashing 37 runs to accompany Du Plessis in posting a highly competitive target for their Kolkata counterparts. CSK ended the inning at 192-3.
With the ball, KKR had a day to forget. Their star bowlers – Lockie Ferguson and Varun Chakravarthy – delivered rather expensive spells by conceding 94 runs alone. Sunil Narine was the best bowler for them once again, picking up two wickets.
Nervousness Rips KKR Apart
If there is a word that can describe the final inning of Kolkata Knight Riders, it is the yips. As Merriam Webster defines it, 'a state of nervous tension affecting an athlete (such as a golfer) in the performance of a crucial action.'
That's precisely what happened to KKR today – the nerves got the better of them.
After Shubham Gill and Venkatesh Iyer guided the team to a promising start, adding 100 runs between the two, the rest who followed them collapsed like a house of cards.
In other words, the next six batsmen on the pitch were sent back in single digits, five of them scoring less than 5 runs.
In all fairness, KKR were on track to win the match but a superb over by Shardul Thakur turned the game around. The two wickets of Venkatesh Iyer and Nitish Rana (for duck) broke the momentum and left Kolkata at 93-2 in 11 overs.
KKR Top Batsmen
Shubham Gill : 51 off 43; 6 4s
Venkatesh Iyer: 50 off 32; 5 4s, 3 6s
CSK Top Bowlers
Shardul Thakur: 3-38, 4 overs
Josh Hazlewood: 2-29, 4 overs
Narine and Gill went back to the dugout soon thereafter, leaving KKR at 108-4 in 13.2 overs.
In the blink of an eye, the scoreboard had changed to 125-8 in 16.3 overs. Eoin Morgan, Shakib Al Hasan couldn't do a lot, with the asking rate now over 60 runs in under 30 deliveries.
Lockie Ferguson and Shivam Mavi put up an entertaining fight at the end. Each batted with panache and together, added 38 runs but their efforts were in vain.
Kolkata Knight Riders needed 31 in an over, reduced from 48 in 12 from the previous. They finished the inning at 165-9, losing the match by 27 runs.
Chennai Super Kings sailed to a triumphant victory to win the Indian Premier League 2021 for the fourth time.

The BEST Betting Site in India!
Cricket & Kabaddi Betting
Fast Paytm Withdrawals
Local Indian Brand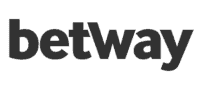 The SAFEST Betting Site in the World!
Focused on cricket for the Indian market
Fast withdrawals with rupees
Live streaming of matches

A New Site with GREAT Odds!
Accepts Indian payment methods
Good selection of sports
Amazing website design