Harbhajan Singh has hardly played any cricket at all for the past year and a half but has no concerns about being thrown in at the deep end when Kolkata Knight Riders start their campaign.
Here's why the veteran off-spinner could have a major role to play for his third IPL franchise.
'Bhajji' snapped up by KKR in auction
Singh, or Bhajji as he's affectionately known, was released by CSK at the end of last season.
It's not known whether that was a decision as a result of him missing the whole of last season for "personal reasons", a desire to reduce the average age of CSK players or to reduce the wage bill to bring in other players. Probably all three.
But released he was and was snapped up by KKR for a price of  2 Crore.
KKR will be his third IPL team after winning the title at both the Mumbai Indians and the Chennai Super Kings in the past.
Rustiness not an issue
Almost 41 now, Singh hasn't played for India for years, doesn't feature in other domestic T20 leagues nor does he play much domestic cricket in India. And as we said already, he didn't play any IPL at all last season after opting out from travelling to the UAE.
But rustiness isn't an issue for the fiery spinner:
"I don't need to play domestic cricket for Punjab and stop a young talent from flourishing. That boy needs that chance more than me. 
But let me remind all that when I did well for CSK in 2019 IPL, I hadn't played any domestic cricket. I came to the camp, prepared and went into the match. At my level and experience, I know what needs to be done." 
It's a fair assessment from a player who knows his game inside out and is experienced enough to know what he needs to do in the build-up to a tournament like the IPL.
Competition for places among spinners at KKR
Having said all that, Singh is not a guaranteed name on the team sheet for KKR. They also have top-class spinners in Sunil Narine, India regular Kuldeep Yadav, Bangladesh star all-rounder Shakib Al-Hasan and Varun Chakravarthy, who impressed last year and ended up as their top wicket-taker for the season.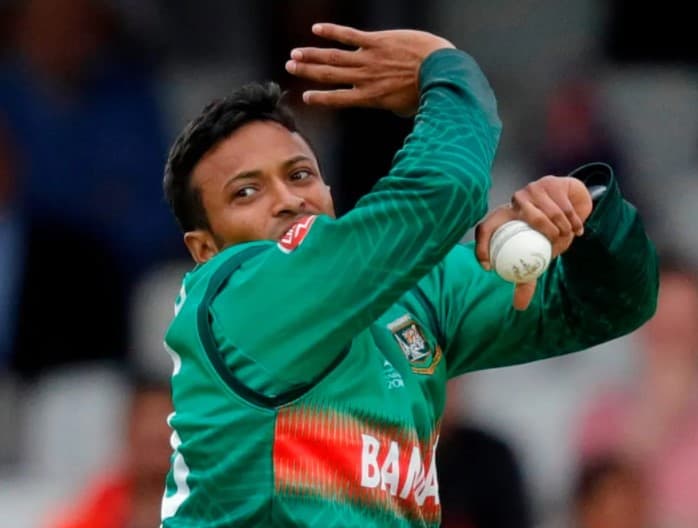 KKR will have to think long and hard about their best combination. Yadav was poor in the recent ODI Series against England while one of Shakib Al-Hasan or Sunil Narine will probably have to be sacrificed with KKR only being able to field four overseas players.
That should mean a chance for Singh to impress sooner or later. A bonus for KKR is that he can add some quick lower-order runs. Either way, he's not the sort of man to let the team down when his chance comes around.