The latest Big Bash betting has the Stars a strong favourites to beat city rivals, the Renegades.
The Stars won pretty comfortably last time out in what has been a miserable season for the Renegades and things may just about to get even worse for the men in red when they play each other again on Wednesday, January 20, start time 1:45 pm IST at the Docklands Stadium. 
The Renegades are playing for nothing but pride while the Stars haven't given up on winning their first-ever title.
The best Stars v Renegades betting tips are up next.
Want daily updates for all games sent straight to your phone?
Subscribe to Bet India's Telegram Channel for betting tips & winner predictions!
Melbourne Renegades v Melbourne Stars H2H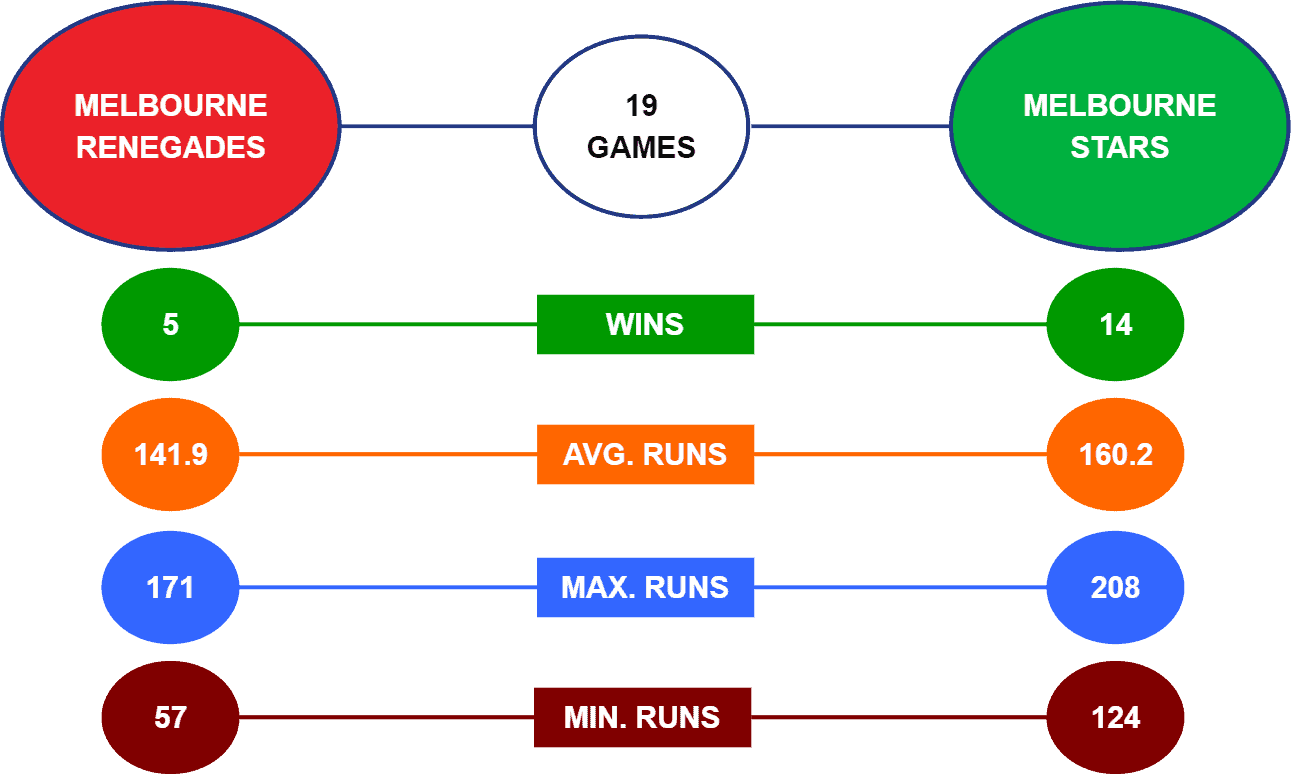 Stars to win: why is this a good bet?
The Melbourne Renegades can spend a long time wondering where it went all wrong but we'll make it easy for them: no-one has scored enough runs, the bowlers have been too expensive, the fielding sloppy and they've lost all the big moments in tight games. None of the overseas players can be sure of being asked back next year.
The Melbourne Stars have been up and down all season but the big difference is that a core of players- Zampa, Hatcher, Maxwell and Stoinis- have mostly been consistently good all the way through, while others like Fletcher and Larkin have had their moments.
This is unlikely to be the Stars' season in terms of winning it but with motivation high given they're looking to climb up the table, confidence high from a good run and in-form players, they should really beat a team they beat comfortably at the weekend and are 14-5 up against over the years.
Marcus Stoinis man of the match: why is this a good bet?
Scored a composed 43 against them at the weekend.
Finding some good form after a slow start to the season.
Has started bowling so could chip in with a wicket as well.
He has taken 10 wickets against the Renegades in the past.
Has scored 375 against the Renegades before, the fifth most of anyone.
Could cash in on some poor bowling at the top of the order.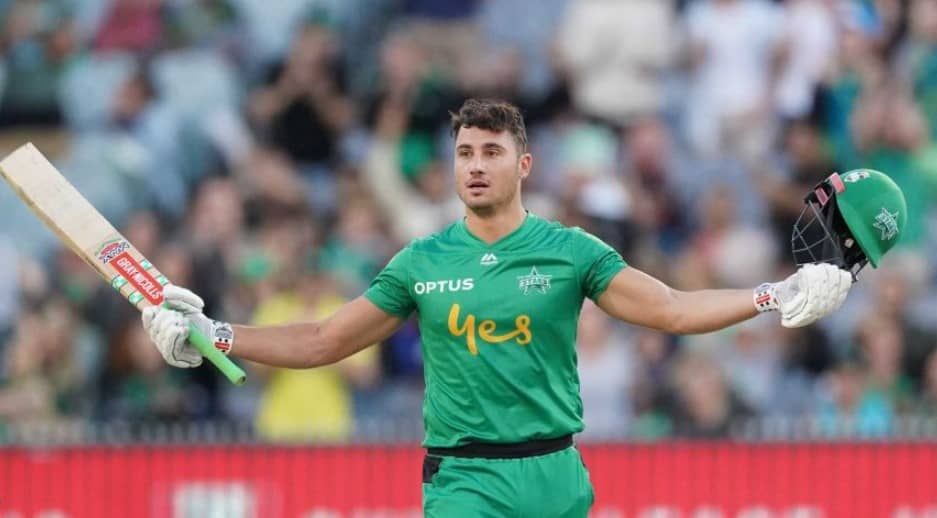 Why our hot bet is so hot
In a season that will go down as one of the worst ever for a T20 side in any domestic league, Sam Harper has been one of the few Renegades players to emerge with any credit.
He's kept wicket pretty well and is the team's second top run scorer and alongside their top batsman Shaun Marsh, one of only two players to have got over 200 runs in the tournament.
For good measure, he's also the only player at the Renegades to have two fifties to his name, although once again, Marsh admittedly has three.
So Marsh, a 3.4 chance obviously rates the main danger but with Finch (3.75) so badly out of form and no-one else getting going either, Harper should give us a really good run for our money batting at three, where he'll have ample time at the crease, especially after hitting an excellent 63 last time out.
Melbourne Stars v Melbourne Renegades live betting tip
On a decent wicket it would be a big surprise if the Stars can't get to about 170 batting first. However, they've made some slow starts of late with Andre Fletcher and Marcus Stoinis occasionally taking their time and often not going at better than a run a ball.
Don't worry if that's the case because they're more than capable of accelerating at the end. If you can get better than 2.0 on them getting to 170 without having lost more than two wickets in live betting, you'll have had a good bet.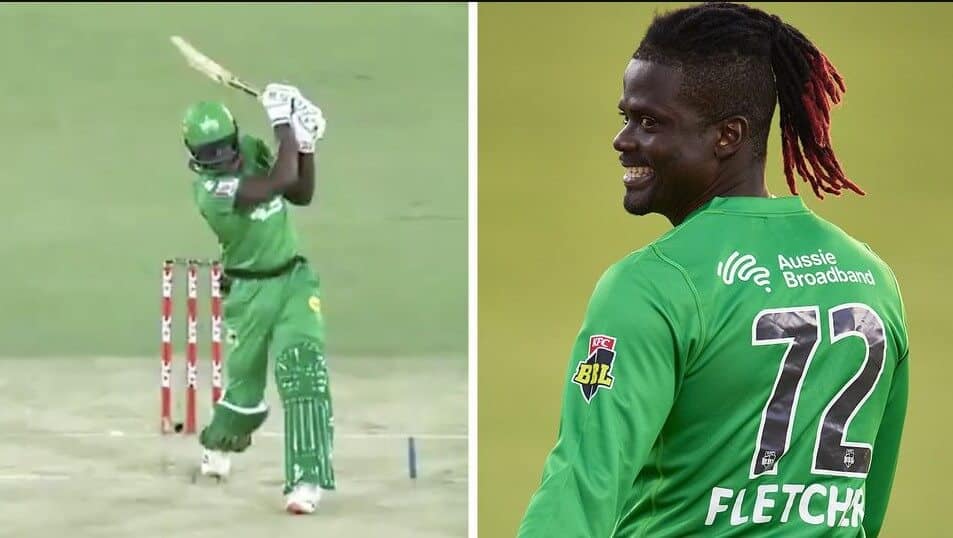 Big Bash big stats
Still no century scored in the Big Bash after 44 games. But Aaron Finch has hit a century in this match in the past.
Renegades have won just one of their last 10.
9 of the Stars' 14 wins in this fixture have been batting second.
Adam Zampa's 18 wickets have come with an excellent strike rate of just 13.0.
Stoinis and Maxwell have hit exactly 16 sixes each. They also have very similar strike rates of 144 and 145 respectively.
The Stars will go second if they win this match.
Where to bet on today's BBL game
So those are our Melbourne Renegades v Melbourne Stars tips for the game.
If you're after the best online betting sites, remember to read our reviews where we tell you which betting sites we love and why.