Will MS Dhoni retire if the IPL is cancelled?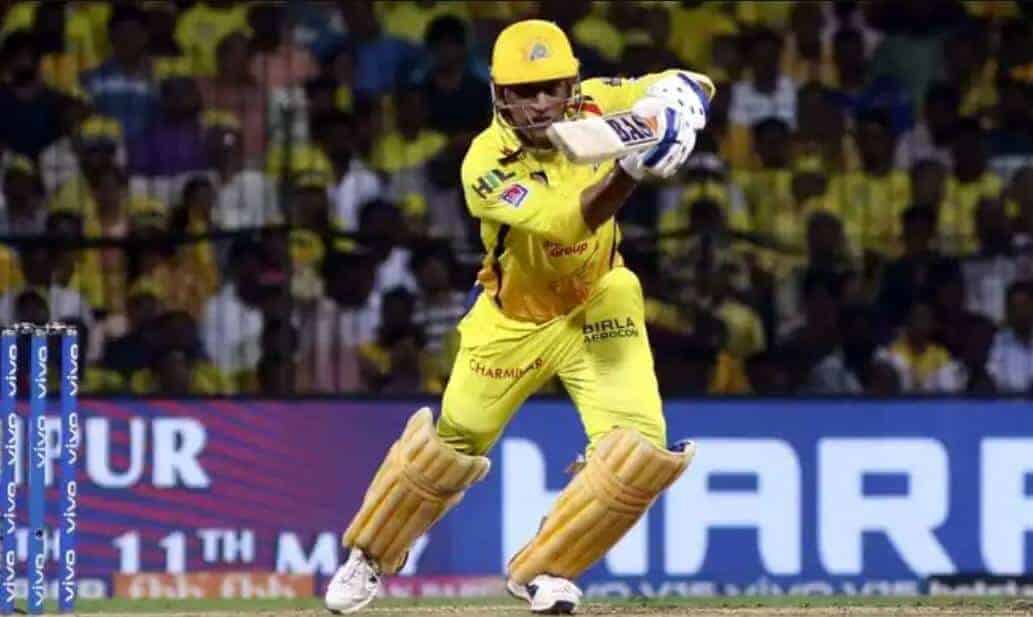 This year's IPL was meant to be a fascinating affair for any number of reasons.
How would the Sunrisers Hyderabad perform with the controversial David Warner back as captain? Was this the year the Delhi Capitals would go from raw and dangerous, to realistic IPL contenders?
But perhaps the biggest question on everyone's mind was: would IPL 2020 provide a stage for the great MS Dhoni to showcase his talents?
Would he remind the selectors that with the T20 World Cup coming up: if you're good enough, you're young enough?
Here's why the possible cancellation of the IPL 2020 could mean we never see Dhoni in action again.
The last time Dhoni wore blue…
Was in the semi-final of the 2019 ODI World Cup last summer.
India had been set 240 to win in a match played over two days because of rain, New Zealand batting just four overs on the second day to complete their innings.
It looked a pretty straightforward chase but with KL Rahul, Rohit Sharma and worst of all, Virat Kohli, all out for exactly one run each, India were in all sorts of trouble early on.
Useful 32s from both Rishabh Pant and Hardik Pandya gave India a chance but they were still a long way off when Dhoni trudged out batting at seven, at least one place lower than where he normally batted.
He was soon joined by his Chennai protege Ravi Jadeja.
As Dhoni bided his time in his usual controlled manner, Jadeja was the aggressor, his innings including four fours and four sixes.
But just as an unlikely win became a real possibility, one big shot too many from Jadeja resulted in his downfall.
Once again in his long and illustrious career, it was all down to Dhoni.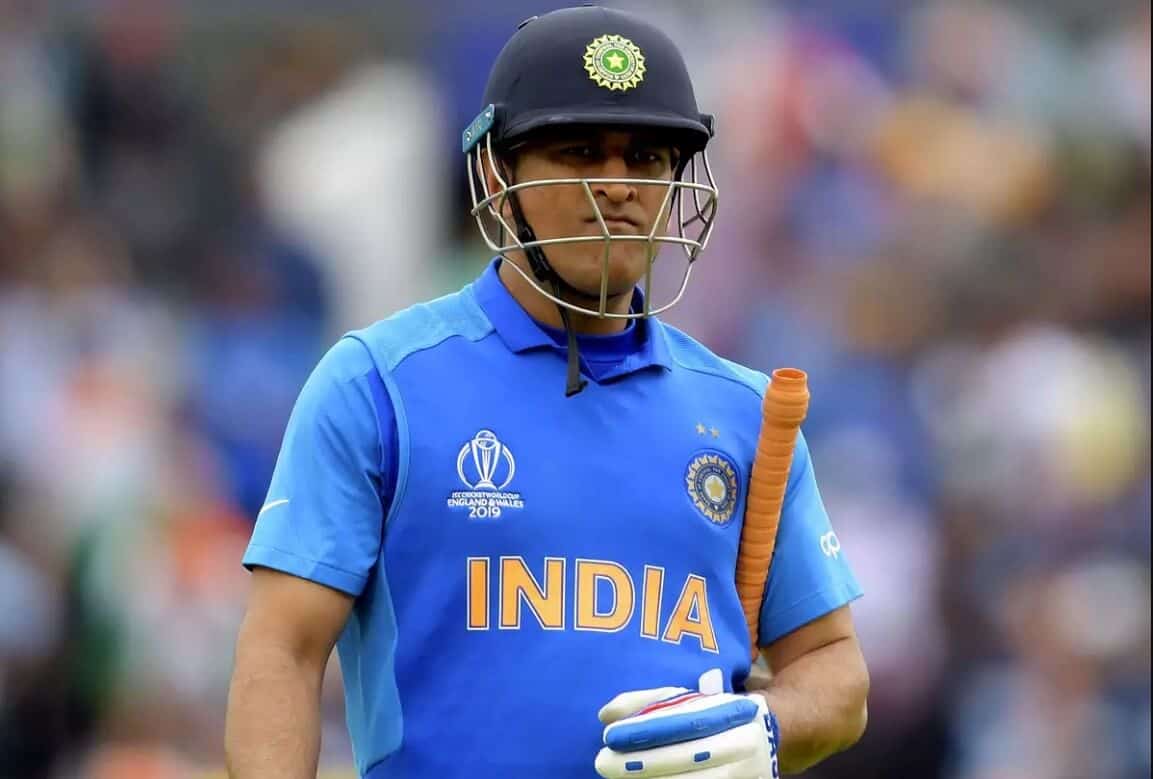 With no choice but to do it all himself, Dhoni chanced a risky second, was brilliantly run out for 50 and for just about the first time ever, he was visibly emotional, close to tears, as he walked off the ground.
India were out.
Did Dhoni realise at the time it may be the last time he had played for India?
What happened since then?
Dhoni has since made himself unavailable for national selection for T20I and ODI series against the West Indies, South Africa, Australia, and New Zealand.
Ahead of the tour of the Windies, he chose to spend time with his regiment as an Honorary Lieutenant Colonel in the Parachute Regiment of the Territorial Army.
A few eyebrows were raised at this decision.
Others felt that he had earned the right to be able to pick and choose when he played. Especially when his absence was for a noble cause like this one.
What it does mean is that Dhoni hasn't so much as hit a ball or caught one since July last year, in a competitive match.
Coronavirus throws Dhoni's plans into disarray
Dhoni's ODI retirement was never officially announced but it seems unlikely we'll see him play in that format again.
The next World Cup is in 2023, by which time Dhoni would be 42.
Many thought his batting wasn't up to scratch even during the 2019 World Cup. So it's highly unlikely the Selectors feel he deserves another chance now.
Let alone in almost four years' time.
There'd be no point playing him now when teams are already planning for the next World Cup.
Dhoni's T20I situation is different
His keeping is still excellent and he still has the big shots in him over a shorter period of time.
It wouldn't have been far-fetched that after another strong campaign with bat and behind the stumps in the IPL, he could have one last hurrah at the T20 World Cup later this year.
Even India head coach Ravi Shastri said as much.
Part of the problem is that both KL Rahul and Rishabh Pant are excellent batsmen-keepers.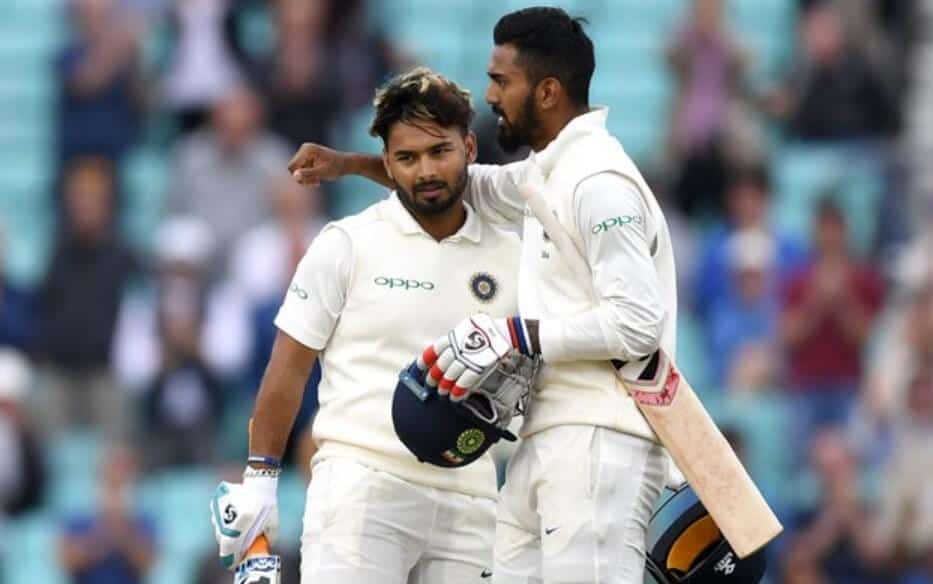 They're younger and perhaps more capable of playing match-defining explosive T20 innings.
It would be possible to play them both on the same side. There's certainly no place for the pair and Dhoni, though.
Ex-players have offered their opinions
Former Indian opening batsman Virender Sehwag thinks India should stick with the two youngsters. He's especially keen to see Rahul, who has impressed in recent Series.
Sunil Gavaskar, an Indian captain in the past, says the chances of a Dhoni international comeback are 'highly unlikely'.
But Dhoni has his supporters.
Wasim Jaffer, a former Test opener, thinks the Chennai skipper is still 'an asset to the team'.
If this year's IPL is cancelled, it would be virtually impossible for India to pick Dhoni.
If it doesn't go ahead, he wouldn't have played any competitive cricket for well over a year by the time the squad is announced.
The BCCI seems open to stretching this year's IPL to the first week of June if necessary. But it's hard to know if any games will be played at all.
The possible outcomes involving Dhoni
Even if the IPL does go ahead, he may not be picked by India for the World Cup, anyway.
That would surely be a good time to call it a day. As far as his international career goes, anyway.
Dhoni may not see the point of coming back for the 2021 edition of the IPL, either.
He's won it three times before, played 190 IPL games and is just about the richest cricketer on the planet.
What would be the motivation to go and do it all again with no dangling carrot in the form of an international call?
Then again, this is a man who writes his own scripts.
If the IPL does go ahead, he might get a new lease of life and play his way into the Indian squad.
It would be just like him to score the match-winning runs in the final.
Realistically though, that's least likely of the different scenarios.