The latest Big Bash betting is making the Brisbane Heat the favourites to beat the bottom of the table Renegades when they take to the field in Melbourne on Saturday, January 23, start time 10.35 am IST.
These are two of the Big Bash's struggling sides this season, currently seventh and eight respectively, but the difference here is that the Renegades are probably destined to finish bottom, while the Heat still have an outside chance of a Playoff place.
So still something to play for and up next are our best Renegades v Heat betting tips coming up for you.
Want daily updates for all games sent straight to your phone?
Subscribe to Bet India's Telegram Channel for betting tips & winner predictions!
Melbourne Renegades v Brisbane Heat H2H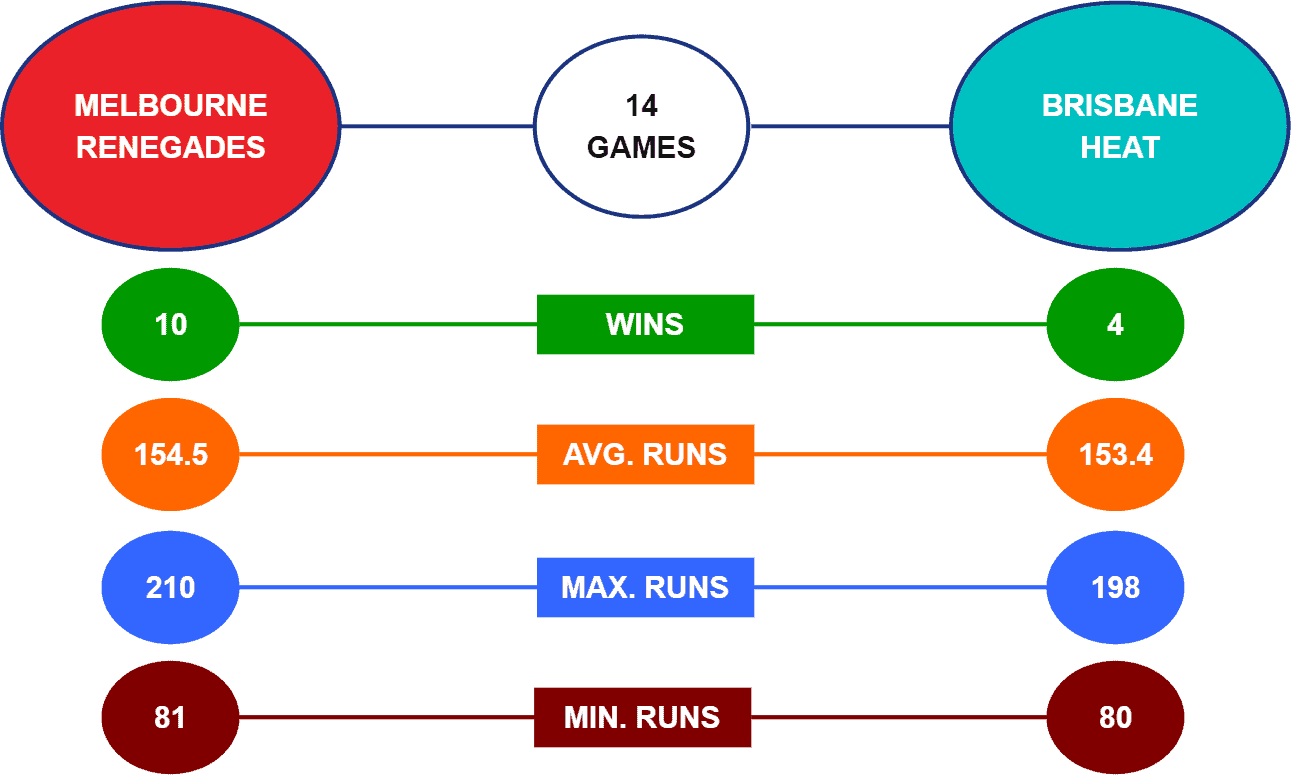 Heat to win: why is this a good bet?
The Heat are favourites on two counts: they've been slightly better than the Renegades for the season and they're viewed as needing to win this match, while the Renegades are seen to have run their race.
The Renegades have won just three games all season. One was an early win, one a win that was purely down to the batting brilliance of Mohammad Nabi and the last one was a smash-and-grab job over the Stars, where they batted well at the death but was nonetheless a  victory that was somewhat gifted to them with some poor bowling from Glenn Maxwell's men.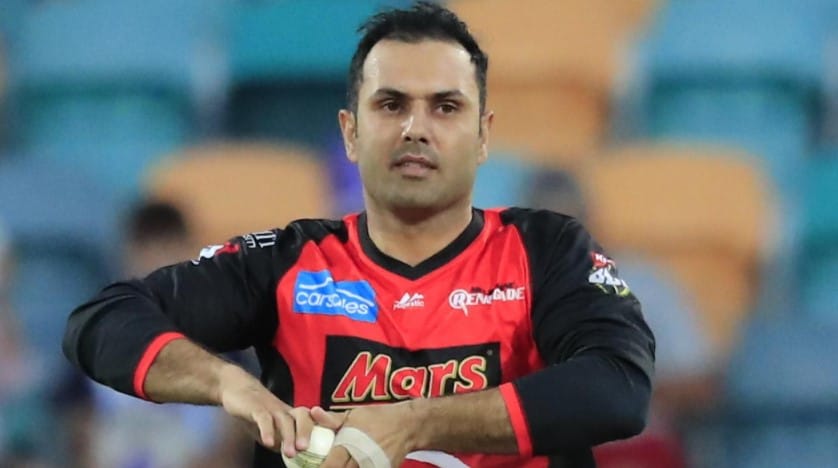 The Heat, of course, haven't been much better but they have however been boosted by the return of Test players Marnus Labuschagne and Mitch Swepson, while Morne Morkel is now fully fit at last. These three players in the Heat side may just give them an edge, as could the extra motivation from knowing it's a win for them, or they're out.
They'll also be confident after winning this fixture pretty comfortably a few days ago, so all that tilts the scales in the Heat's favour.
Sam Harper Renegades Top Batsman: why is this a good bet?
Team's top scorer with 275 runs.
Bats at three or four so enough time at the crease to make an impact.
In excellent form with 63 and 39 from his last two innings.
Good price as 5.0 fourth favourite.
Why our hot bet is so hot
The Heat's two top wicket-takers this season are Mark Steketee (19) and Jack Wildermuth (14), that is excluding Mujeeb Ur Rahman who isn't playing. Both have been very solid and Steketee's strike rate of 13 is top drawer.
But at a bigger price I'd rather chance the returning Mitch Swepson. He was really good in the recent T20 series against India and was part of the Test squad, although he didn't play. Both call-ups are proof of how well he's been playing over the last year or so. He had a poor game the other night in his first game for the Heat after international duty, but it's normal that he was a bit rusty on his return to T20 cricket.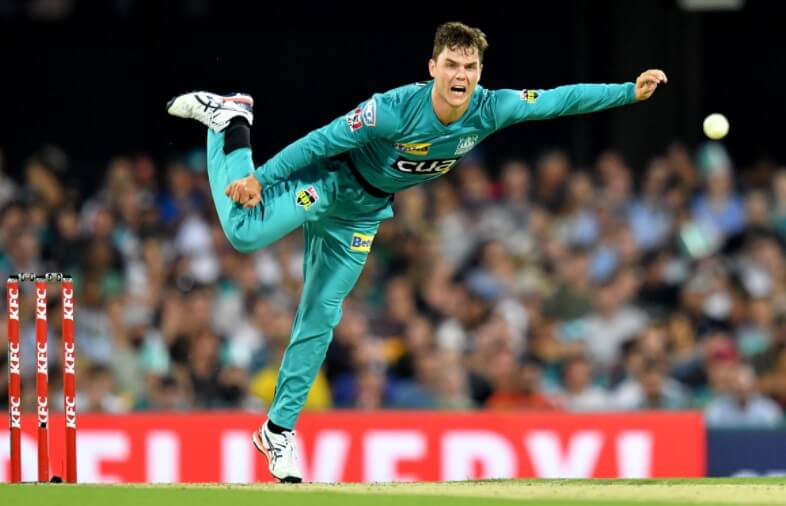 Steketee hasn't been quite as good of late, taking just four wickets across his last four games, so may have gone off the boil somewhat. Wildermuth has been a bit better the last few games but Swepson is a class act with a good record in the Bash and is worth going with at a slightly bigger price than those two.
Melbourne Renegades v Brisbane Heat live betting tip
The Renegades finally have some players in form in the middle order, such as Harper, McKenzie Harvey and Beau Webster.
What that means is that it's now all over just yet if their top order fails. If they lose two or three wickets they still have some men who can come in and strike it well.
So if you can get bigger than 2.5 that they can get to 160 against a somewhat mediocre Heat bowling line up should they bat first, that could be worth taking.
Big Bash big stats
Beau Webster of the Renegades has only bowled 10 overs this BBL and only taken one wicket but his economy rate is up there with the very best at 6.4
Peter Hatzoglou is the joint top bowler of the Renegades with 15 wickets in 11 games in his first BBL season.
Australia and Renegades captain Aaron Finch has only got past 21 once in 11 games this season.
Chris Lynn's 17 sixes are more than twice what anyone else at the Heat has despite only playing 8 games when many have played 11 or 12.
Lewis Gregory of the Heat has taken 6 wickets in 9 games but been horribly expensive, going at 10.34 an over.
Marnus Labuschagne had only ever taken 1 wicket in the BBL before the last game in 10 matches but took 2 in that game.
Where to bet on today's BBL game
So those are our Melbourne Renegades v Brisbane Heat tips for the game.
If you're after the best online betting sites, remember to read our reviews where we tell you which betting sites we love and why.