Sydney Thunder
The Sydney Thunder can be considered the least successful side in Big Bash history in terms of getting out of the Group Stages.
In ten seasons of BBL, they only made the Playoffs on three occasions and on four separate occasions, managed to finish the Group Stages in last place, to go with seventh and two sixth-place finishes.
But they somehow did what neither the Melbourne Stars nor the Hobart Hurricanes have managed to do: win a Big Bash title.
But that can be considered a one-off because year after year they struggle despite changes of personnel and even the stadium they play at.
However, there were signs in 2020-21 that they might be on the way up after ending the Group Stages well, before losing to Brisbane in the knockout match. The top Big Bash League betting sites say they have a better chance than in previous seasons but there are other sides better fancied to go all the way.
Where to bet on Sydney Thunder
If you enjoy online betting in India on the BBL, then the sites below are perfect for all wagers on the Thunder in this year's league!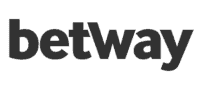 The SAFEST Betting Site in the World!
Focused on cricket for the Indian market
Fast withdrawals with rupees
Live streaming of matches

MOST POPULAR Indian Betting Site
Accepts Indian payment methods
Good selection of sports
Amazing customer support

The BEST Betting Site in India!
Cricket & Kabaddi Betting
Fast Paytm Withdrawals
Local Indian Brand
Sydney Thunder Best Odds
Some of the best cricket betting sites such as Betway consider that this could be a season where the Thunder are in with a chance of adding to their sole BBL title.
No, they're not among the favourites as such but they have the joint-fourth lowest odds, alongside the Brisbane Heat. Betway offers the Sydney Thunder to win at 8.0.
Meaning they're not expected to win but aren't being discounted, either. They had a better season than expected last time out and may just surprise a few people. Find out more about this Indian betting site in our Betway review.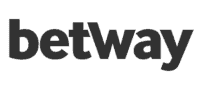 The SAFEST Betting Site in the World!
Focused on cricket for the Indian market
Fast withdrawals with rupees
Live streaming of matches
This year's Sydney Thunder betting predictions
Here, you'll find professional betting advice for cricket on every Sydney Thunder match. Each game the Thunder play will have an in-depth analysis of the 2 sides as well as betting tips and winner predictions.
Sydney Thunder performance 2020-21
They finished third in the Group Stages, winning eight out of 14 matches. That was the same number of games as Perth, though the Scorchers picked up more bonus points, hence why they finished above the Thunder by just a single point.
Their third-place finish set up a game against the Brisbane Heat, who were fresh from beating the Adelaide Strikers in the Eliminator. Sadly for the Thunder, Alex Hales (more on him in a bit) had an off day and scored just 8.
Sam Billings and Ben Cutting both got to 34 but 158 never looked enough, and so it proved.
In reply, Sam Heazlett scored 74 off 49 for the Heat and that was that as far as the Thunder's season was concerned.
At least Hales got his reward on an individual basis: he was the BBL's top run scorer with 543 runs. Captain Callum Ferguson was not offered a new contract by the Thunder at the end of the season so will be free to join whoever he wants in the 2021-22 edition of the BBL.
Sydney Thunder Performance 2019-20
Last year was an incredibly strange season for the Thunder. They looked dead and buried for much of the tournament but were given a lifeline when after winning their last must-win game, other results went their way.
The Brisbane Heat collapsed against the rock-bottom Renegades and the Thunder gatecrashed the playoffs.
There they beat Hobart Hurricanes in The Eliminator and then secured a superb win over the ever-resilient Adelaide Strikers, both victories largely down to excellent fifties from Alex Hales.
In the end, the Melbourne Stars proved a little too much for them and their run came to an end, but it was good while it lasted.
A reminder it was just their second-ever appearance in the Playoffs.
There were good contributions from quite a few players but Alex Hales and Daniel Sams in particular, were immense.
Hales hit six fifties on his way to 576 runs and Sams was the tournament's top-wicket taker with 30.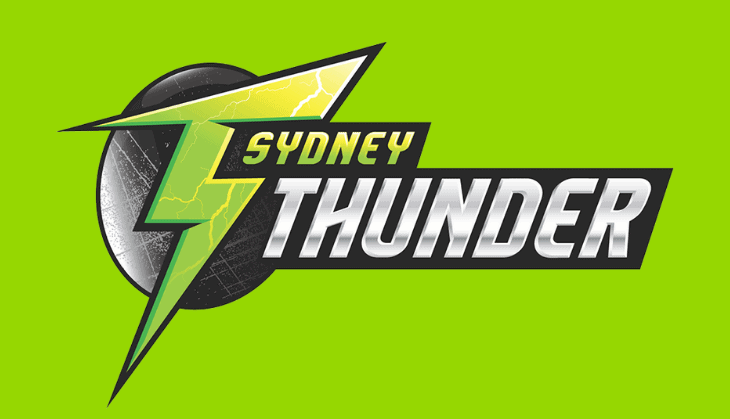 Sydney Thunder facts
Have made just two Playoffs in nine seasons.
Lost all of their first seven games against cross-city rivals the Sixers.
In 2015-16 they were the most watched Australian sports team with an average TV audience of 1.2 million.
In November 2019 spinner Chris Green signed the longest-contract in BBL history when penning a new six-year deal. But he was banned for 90 days from bowling because of a suspect action, effectively missing most of the 2019-20 edition.
Changed grounds from the ANZ Stadium to the Sydney Showground Stadium in 2015.
Are coached by former New Zealand pace bowler Shane Bond.
Released skipper Callum Ferguson at the end of the 2020-21 season.
Didn't have a single player feature in Australia's 2021 T20 World Cup winning side.
Sydney Thunder 2021-22 players
Jonathan Cook, Ben Cutting, Ollie Davies, Brendan Doggett, Matt Gilkes, Chris Green, Baxter Holt, Usman Khawaja (c), Nathan McAndrew, Alex Ross, Daniel Sams, Tanveer Sangha, Chris Tremain, Alex Hales, Sam Billings, Baxter Holt, Saqib Mahmood, Jason Sangha
Captain: Usman Khawaja
With Ferguson gone, Khawaja was both an obvious but inspired choice to lead the side. A laid-back, funny, intelligent man with an excellent cricketing brain, his relaxed yet competitive style of captaincy may have been just what the Thunder needed to go up a level.
He also formed a very strong partnership with Alex Hales at the top of the order, a good right/left hand combination that was prolific for two seasons. But all those plans were threatened by his call-up to the Ashes squad.
On the back of a strong First-Class season, he's in the squad for the first two Tests and just about favourite to play ahead of Travis Head at number five.
Australia's gain is the Thunder's loss. Chris Green will probably captain the side if he's not available.
Key Player: Daniel Sams
Up to last season, he was mostly seen as a strike bowler with some good pace who took plenty of wickets.
A T20 career strike rate of 15.8 is pretty good and he's probably a much better bowler now than he was a few years ago.
But over the last couple of years, he's worked tirelessly on his batting, to the extent that last season he was often promoted ahead of the more established Ben Cutting.
With a big bat and huge power, he's become one of the league's biggest hitters so his ability to score so quickly at the death alongside his bowling, makes him a vital cog in the side.
Game Changer: Alex Hales
His England days are probably numbered after twice failing tests for use of recreational drugs and the emergence of so many exciting young English top-order batsmen.
But this is a man who at 32 still has plenty to give to T20 cricket and who plays in just about every last T20 franchise tournament, bar the IPL.
He had an excellent season in the Bash in 2019-20, his 576 runs trumped only by Marcus Stoinis' 705. Even better was his strike rate of 146.
And then last year he went one better: he top scored in the BBL.
His 543 runs were six more than the Sixers' James Vince and included one of only two centuries scored in the BBL all season, to go with three fifties. His strike rate of 161 was considerably better than the previous year, too.
Possibly the most dangerous opener in the whole league.
Sydney Thunder BBL 2021-22 analysis
They've now had two decent seasons in a row following year after year of failure and this could be the one where a run to the Playoffs becomes a run to the final.
They look to have most bases covered and recruited well in terms of overseas players with English trio Sam Billings, Hales and Saqib Mahmood providing good balance in the form of keeper/batsman, opening batsman and fast bowler respectively.
But the probable loss of Khawaja is a big blow both in terms of captaincy and batting. Still, a Playoff place looks to be the bare minimum.
Strengths
To have one hard-hitting all-rounder is a boost. To have two is very fortunate indeed and Ben Cutting and Daniel Sams are both capable of winning many a game with either bat or ball.
Add the impressive Saqib Mahmood, spinning youngster Tanveer Sangha and the experienced Chris Green and their bowling looks sharp and varied.
Hales is a big plus as well at the top of the order, so expect lots of runs from his bat once again.
Weaknesses
The probable loss of Khawaja really is a big blow. There's no obvious replacement for him at the top of the order unless youngster Ollie Davies is given a go there, or Sam Billings.
But that's a lot of responsibility for Davies at his age and in the case of Billings, it's not his best place to bat. Chris Green will probably be captain but it won't be quite the same as if Khawaja was there.
A better bet might be Billings, who's captained plenty of teams in English county cricket. But let's see which way the Thunder management decide to go.