If you're a bowler at the IPL there are two awards you desperately want to win: the tournament as a whole and the IPL Top Bowler award, or Purple Cap. This is given to the bowler who takes the most wickets throughout the tournament.
Here's what a top bowler looks like and who fits the criteria this time around. You'll also find the best odds for IPL 2022 betting for this important award.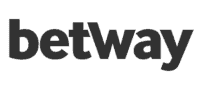 The SAFEST Betting Site in the World!
Focused on cricket for the Indian market
Fast withdrawals with rupees
Live streaming of matches
IPL Top Bowler Past Winners
The Purple Cap is the reward for the IPL bowler who takes the most wickets in any given IPL season. For the record, only Bhuvi Kumar and Bravo have won it more than once and only Kumar has won it in back-to-back seasons (2016 and 2017).
Last year RCB's Harshal Patel won it with 32 wickets in 15 games, the joint-highest tally over 14 seasons of the IPL, same number as Bravo back in 2013.
A reminder that you can read our full guide as to what to look out for in top bowler betting, though that's admittedly for individual matches rather than for a full tournament.
| Year | Player | Mat | Wickets | Team |
| --- | --- | --- | --- | --- |
| 2008 | Sohail Tanvir | 11 | 22 | RR |
| 2009 | R. P. Singh | 16 | 23 | DC |
| 2010 | Pragyan Ojha | 16 | 21 | DC |
| 2011 | Lasith Malinga | 16 | 28 | DC |
| 2012 | Morne Morkel | 16 | 25 | DC |
| 2013 | Dwayne Bravo | 18 | 32 | CSK |
| 2014 | Mohit Sharma | 16 | 23 | CSK |
| 2015 | Dwayne Bravo | 16 | 26 | CSK |
| 2016 | Bhuvneshwar Kumar | 17 | 23 | SRH |
| 2017 | Bhuvneshwar Kumar | 14 | 26 | SRH |
| 2018 | Andrew Tye | 14 | 24 | KXIP |
| 2019 | Imran Tahir | 17 | 26 | CSK |
| 2020 | Kagiso Rabada | 17 | 30 | DC |
| 2021 | Harshal Patel | 15 | 32 | RCB |
IPL Top Bowler Winner Profile
Here's a quick stats-based profile of what a Purple Cap winner looks like.
8 of 14 winners were overseas bowlers.
Only Pragyan Ojha (2010) and Imran Tahir (2019) were spinners.
The first three winners were all left-arm bowlers; the next 11 were all right-arm bowlers.
CSK have had four Purple Cap winners: Bravo (twice), Imran Tahir and Mohit Sharma. That's the most of any side with Delhi next-best, with three winners.
Making the Playoffs and playing at least 15 matches really helps your cause. But Purple Cap winners haven't always made it all the way to the final.
Other considerations
And here are some other considerations to be aware of:
Only choose players who are likely to be picked every match. You can't take wickets if you're not playing!
It's best to go with bowlers who generally bowl their four overs rather than part-timers bowling two or three.
A bowler's IPL strike rate is the best indication of how often they take wickets in the IPL. Strike rate in T20s in general and T20Is is also relevant, though.
Be aware of Australian, South African or West Indies bowlers missing matches at the start of the IPL due to international commitments.
So with all that in mind and remembering that the betting odds of the different candidates are just as important as anything else in that the players need to be value bets, here are our three.
Shardul Thakur to be IPL Top Bowler
Best Odds: 17.0 with Betway
At just 1.75m and not always at his trimmest, you wouldn't think that Thakur was a menacing fast bowler in the IPL. But he is.
He's been around since 2014 but played just the one match over his first three seasons at Mumbai, Pune and Punjab.
It wasn't until he moved to CSK in 2018 that he really started to play regularly, cement his place in the team and start performing.
In 2018 he took 16 wickets in 13 matches, in 2019 it was eight in 10 and in 2020 it was ten in nine.
But last year he played the full 16 matches and took 21 wickets, making him the joint-third highest wicket-taker, albeit a long way off winner Harshal Patel, who took 32.
But the signs are that he's getting better year by year and at 30 he should now be approaching his peak.
He was bought at great cost by Delhi (10.75 Crore) after not being retained by CSK and they clearly expect big things from him.
He'll be their first-choice death overs bowler and that should help his cause.
Kagiso Rabada to be IPL Top Bowler
Best Odds: 13.0 with Betway
For whatever reason, Rabada had a quiet 2021 IPL.
In 15 matches he took 15 wickets as Dehi were eliminated in the Qualifier 2 against KKR and missed out on making a second final in two years.
15 wickets in 15 games isn't a bad result at all by most people's standards, the difference being that Rabada just happens to have exceptionally high standards. He is, after all, one of the top five fast bowlers in the world, in any format.
And his IPL record certainly suggests that he's right up there with the very best the league has seen.
Playing for Delhi, in 2019 he took 25 wickets in just 12 matches, just one less than Imran Tahir, who played a full five games more than him.
Then in 2020 he won it, taking 30 in 17 matches as Delhi lost the final to Mumbai.
As we know, that went down to 15 last season, also at the Capitals.
But that's a second place, a win and a (bit of a) fail in his last three seasons, proof that he's not only consistent but a perennial candidate for the Purple Cap.
Rabada is at Punjab this year and will surely play every game. He's also fresh from taking five wickets in a game against Bangladesh in an ODI, so is clearly in good form.
The one and only issue is that he's likely to miss one, maybe two matches, as a result of completing the ODI Series and then having to quarantine.
But it's a long season and we'll open an exception for him.
Chris Jordan to be IPL Top Bowler
Best Odds: 51.0 on Betway
You wouldn't have thought that this is England's second top wicket-taker of all time that we're talking about here, given his odds of 51.0 with Betway.
He's taken 80 in 75 games, just one less than Adil Rashid.
And it's not that Jordan hasn't shone in the IPL over the years. Rather, it's that he hasn't really had much of a chance.
Across five seasons he's played just 24 matches with several franchises happy to have him on board but not too keen on playing him every match.
The result is 25 wickets in 24 games which isn't bad at all and you'd think that if he got a proper run in the team one year, he'd improve on that strike rate further.
This year he's at CSK. You'll know from above that no side has produced more Purple Cap winners over the years than Chennai, so that's a good starting point.
The problem: He may not play all the time
CSK may choose to use Kiwi Devon Conway as an opener, Moeen Ali as an all-rounder, Dwayne Bravo as a bowling all-rounder and Adam Milne as a strike bowler, leaving no overseas place for Jordan.
Or they may not. They may decide to open with Rayudu instead of Conway.
And with Indian star paceman Deepak Chahar likely to miss most of the tournament due to injury, may decide they need to strengthen their bowling by using up an extra overseas slot on their bowling.
Which of course would be Jordan.
So with some decent IPL stats on his side and at really big odds, the question is: do you think Jordan will play? If he does, that price will look very big indeed in a few weeks' time.
And here's our Betway review, where we look at why Betway is one of India's best-loved betting sites.