UFC 251 Betting Tips & Odds from Fight Island!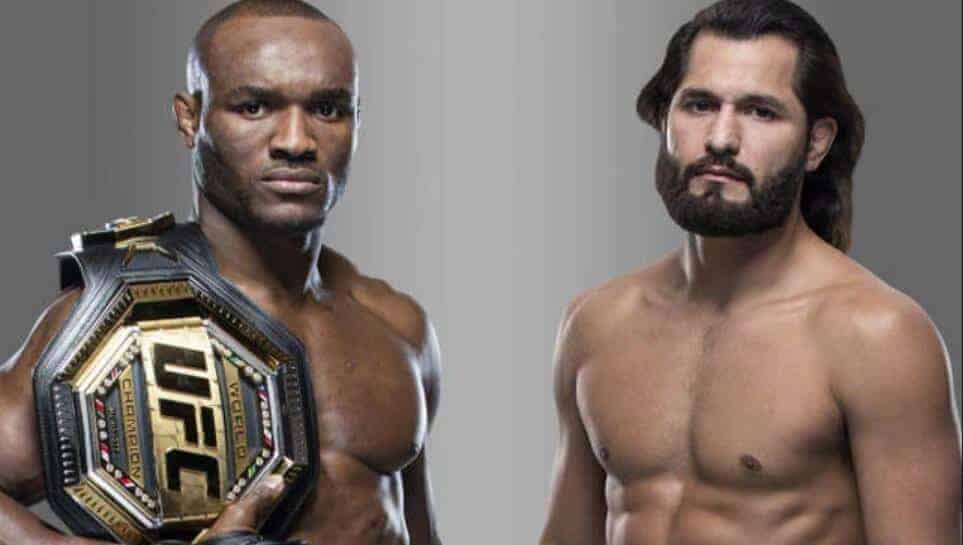 The world of UFC never stops surprising us and this time round the world's meanest and baddest MMA fighters are on Fight Island, in Abu Dhabi, as the Coronavirus issues in the US carry on creating logistical problems.
No matter.
We have two mouth-watering fights on the card to look forward to and we're about to give you the Usman v Masvidal betting tips and the Volkanovski v Holloway odds ahead of the two biggest fights of the night.
Where to bet on UFC 251
Deposit ₹10,000 – get ₹10,000 EXTRA
Dozens of cricket & kabaddi markets
Accepts Paytm & G-Pay
Betting App available
100% Welcome Bonus up to ₹2,500
Focused on cricket for the Indian market
Fast withdrawals with rupees
Live streaming of matches
Best odds for Usman vs Masvidal
| Bet | Odds | Site |
| --- | --- | --- |
| Back Jorge Masvidal to win | 3.0 | Betway |
Why is this a good bet?
Masvidal has lost a lot more fights than Usman has but then again, he's been in a lot more, as well. Usman is admittedly on a fantastic winning streak of 15 straight victories but key metrics like striking accuracy and grappling accuracy show there's really not much between them. So considering the huge gulf in odds between the two, taking a gamble on Masvidal to cause what may not be such an upset as many would think, is clearly the smart move.
Best odds for Volkanovki  vs Holloway
| Bet | Odds | Site |
| --- | --- | --- |
| Back Volkanovski to win by Decision or Technical Decision | 2.05 | Betway |
Why is this a good bet?
Volkanovski holds most of the trumps here, including the fact that he won pretty comfortably last time out. This fight may pan out in a very similar way to the last one and that means it's the Aussie landing plenty of blows, but not the sort that knocks out his opponent. It may be left to the judges to decide this one and if they do, it's likely to be Volkanosvski getting the nod.
Usman vs Masvidal odds and tips
This is a fight that a few days ago wasn't even meant to take place. Kamaru Usman 'The Nigerian Nightmare' was meant to take to the Octagon on Saturday night in Yas Island, Abu Dhabi, against Gilbert Burns.
Brazilian Burns then tested positive for coronavirus and was forced to withdraw. In stepped 'Gamebred' Jorge Masvidal, who was meant to have been going up against Usman months ago only for contract negotiations between his camp and UFC Supremo Dana White to break down, mostly over his cut of pay per view revenue.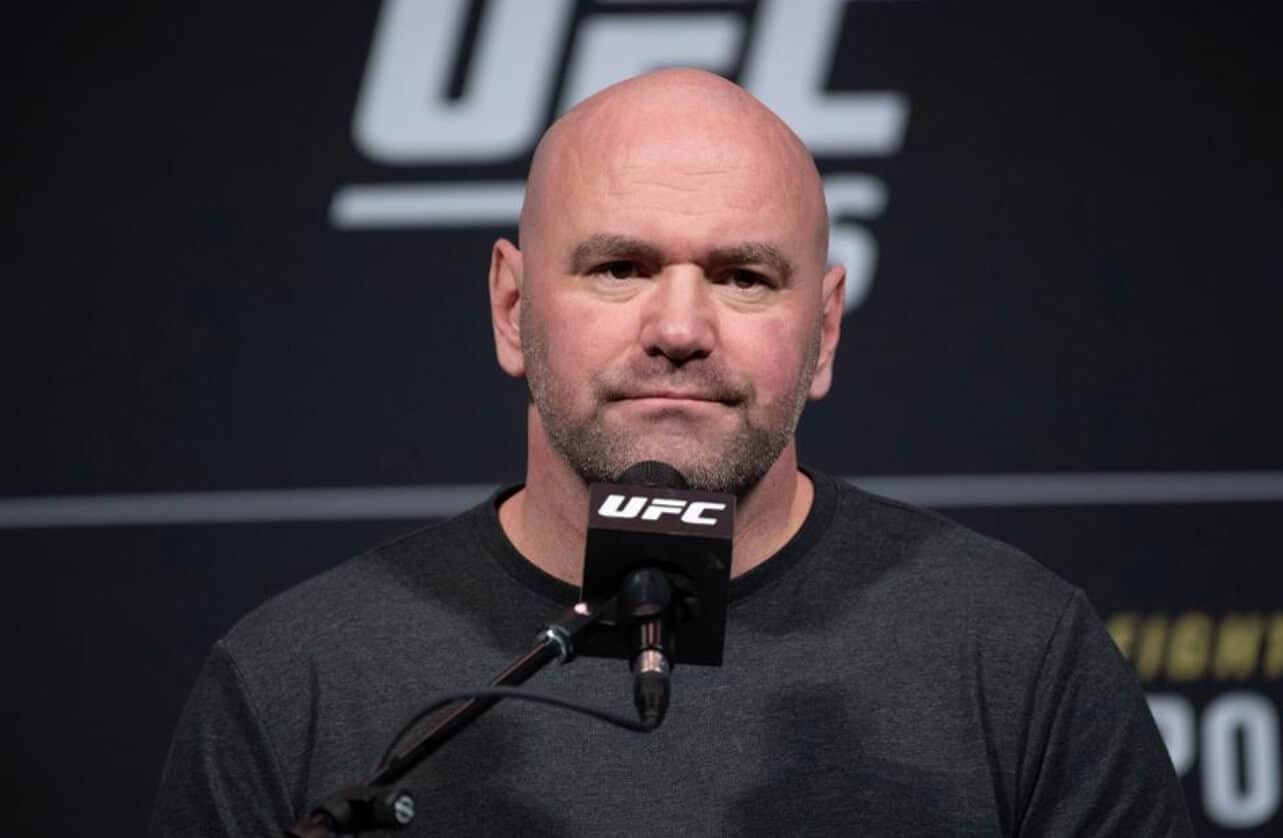 But when Burns was forced to withdraw, it was Masvidal holding the trump cards and after a few phone calls and negotiations, a Coronavirus test passed (as did Usman) and a private jet flight to the United Arab Emirates, this fight is very much on.
But these things work in funny ways because Usman v Masvidal is the fight so many UFC fans wanted to see anyway.
Masvidal is an extremely popular fighter who plenty of members of the UFC fan club love to see in action. After all, this is a man who holds the record for the fastest knockout in UFC history, needing just five seconds to wrap up a fight.
For good measure, he's also won a boxing fight in his career, is the son of a Cuban who escaped his country on a raft and was found guilty of manslaughter and who owns his own Mezcal brand, so this is a pretty colorful guy we're talking about.
Usman doesn't seem to think he has anything to worry about, though. 'Might be time for the pig to squeal' he Tweeted on Saturday. Words that may come back to bite him.
How do both fighters compare?
Masvidal is two years older than Usman at 35 and there's not much to choose between them in terms of height, weight and reach. Usman has only ever lost once and Masvidal has gone down 13 times in his career but that doesn't begin to tell the full story.
While Usman has only been in UFC since December 2015, Masvidal has been around two and a half years longer and been far busier, fighting 48 times to Usman's 17.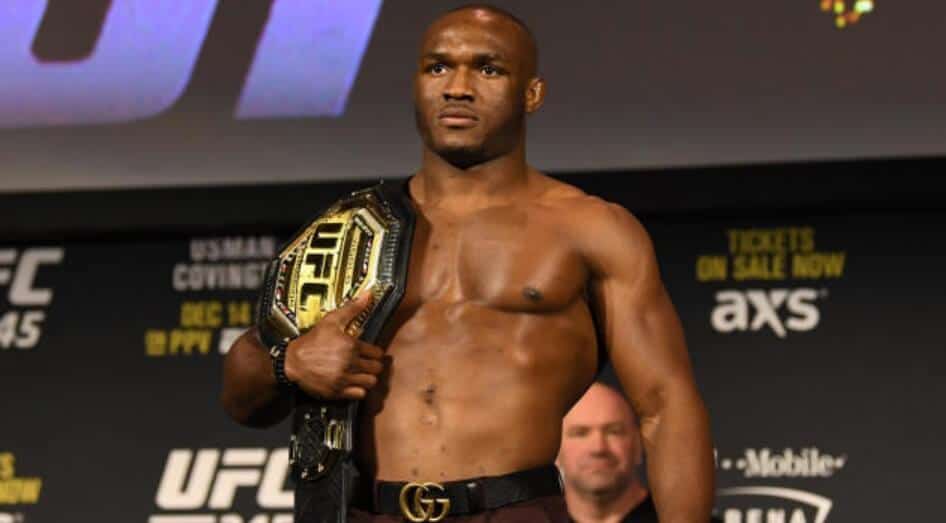 There's some bad blood between the two, who famously had a shouting match that didn't quite lead to blows being landed, during Superbowl week, of all times, in April of this year.
No blows then but there will certainly be some now.
Don't buy into the nonsense that Masvidal has been parachuted into this fight at the last minute unprepared.
He may not have predicted Burn's failed test but he's been secretly training in Florida for weeks and though he did need to shed some weight over the past few days, he's been training like a demon for this opportunity.
Volkanovski vs Holloway odds and tips
This fight is a repeat of the December 2019 fight where Volkanovski won by a unanimous decision to conquer the UFC Featherweight Championship.
On the night it was Hawaiaan Holloway who went in as strong favourite in Las Vegas, only to find a non-stop barrage of strikes, especially leg kicks, a little too hot for Holloway to handle.
That would have been a real err..kick in the head…to Holloway because striking with blows high and low are very much what made Holloway the fighter he is throughout his career.
Since losing to the great Conor McGregor in 2013, he went on an excellent run of nine straight wins which culminated in him beating the impressive Jose Aldo not once but twice in the space of a year.
But he then went on to lose against Dustin Poirier in April 2019 and that loss against Volkanovski will really have blown the wind out of his sails.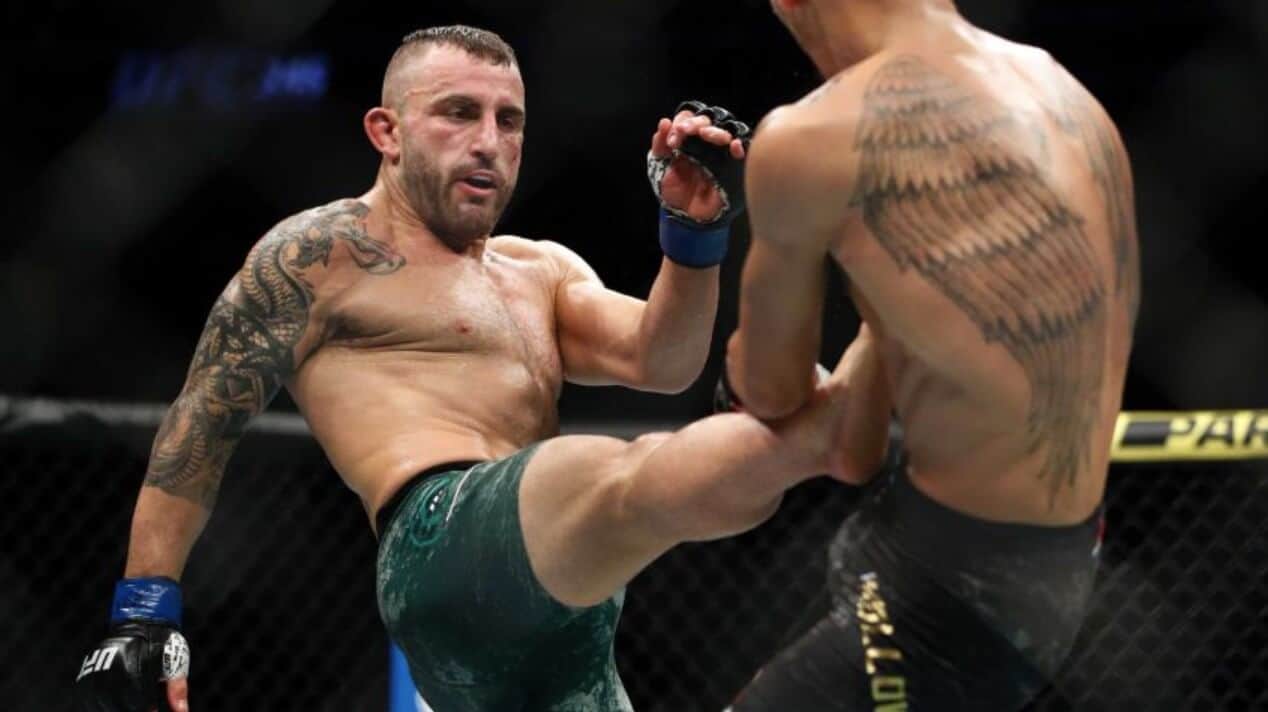 He's still young enough at 28 to recover from it but 'Blessed' may find that if he loses comprehensively here again, he may struggle to reach those dizzy heights of 18 months ago ever again.
No such problems for Volkanovski.
The Australian, nicknamed 'The Great' is on an 18-fight winning streak so it;'s no surprise that with that and with what happened last time, he's a strong favourite.
How do both fighters compare?
Holloway is significantly taller than Volkanovski though they are admittedly the same weight.
'The Great' has lost just one fight in his entire MMA career and comes into this one on the back of 18 straight wins, including of course that one over Holloway by decision. It's worth noting that five of his last seven wins have been by a Decision, all of them unanimous.
For interests' sake,  five of those seven went into at least the third round.
Holloway was doing just fine until he ran into Volkanovski last December and the fact that his defeat before that against McGregor and the one after Volkanovski was against Dustin Poirier suggests he's a pretty good fighter, but who can come unstuck against the very best.
Where to bet on these games
So those are your two tips for the two biggest fights of UFC251 and in addition to telling you what you should be betting on, we've also told you where you can get the highest odds at the best betting sites.
If you don't yet have an account at all, by all means, read our reviews to see why these are our recommended betting sites for customers in India.
Deposit ₹10,000 – get ₹10,000 EXTRA
Dozens of cricket & kabaddi markets
Accepts Paytm & G-Pay
Betting App available
100% Welcome Bonus up to ₹2,500
Focused on cricket for the Indian market
Fast withdrawals with rupees
Live streaming of matches